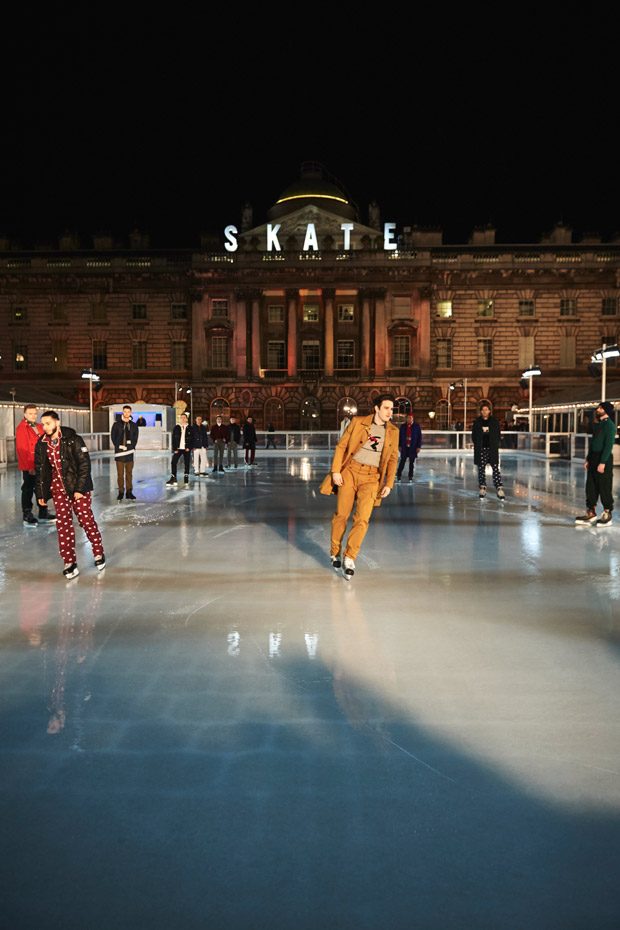 Discover Band of Outsiders' Fall Winter 2018.19 menswear collection inspired by the Winter-sport activities, presented during the recently finished London Fashion Week Men's.
"As an ode to the great snowy mountains, this season's main colours were named after iconic ski-resorts around the world; such as Verbier Grey, Aspen White, Telluride Red and Zermatt Beige. Print names allude to winter high life, like the Baring Polar Bear, the Band Skier, the Mountain Runner, The Alpine Crosser, The Ridge Runner and the Jaeger Blizzard. Classic pinstripe gets twisted and turned in the Slope print, also found in Band's newest collaboration, with Stutterheim, on their iconic raincoats. It returns as a gentle background to Band's seasonal printed skiers.
A variety of lush materials fit for winter are present in this collection, with a big focus on outerwear and high quality wool knitwear, on which Band collaborated with The Woolmark Company and their sourcing tool 'The Wool Lab', featuring some of the best Merino wool yarns in the world. The unique teddy bear coat from FW17 makes a booming come back, in polar bear white this time, with a red and blue belt for contrast."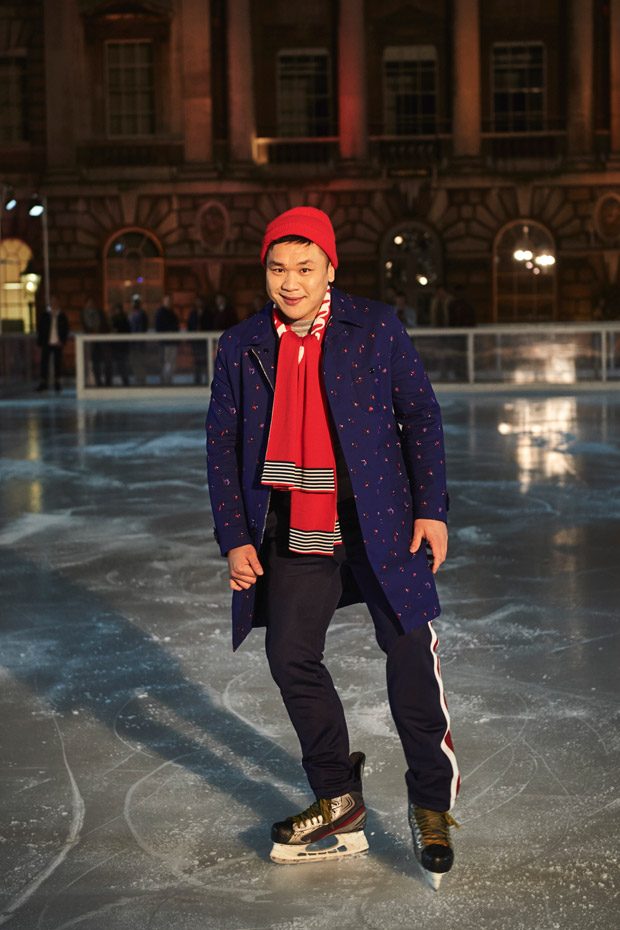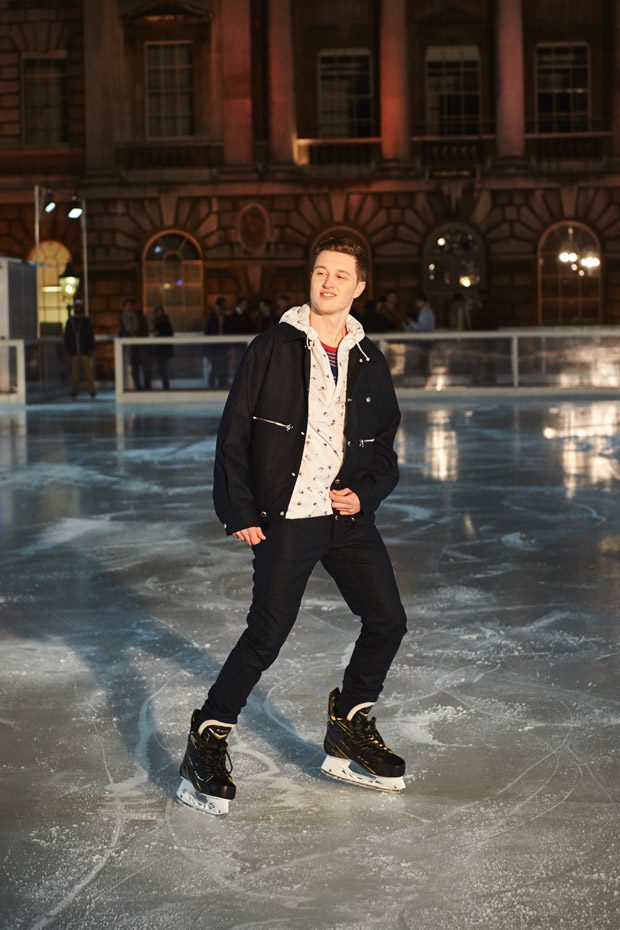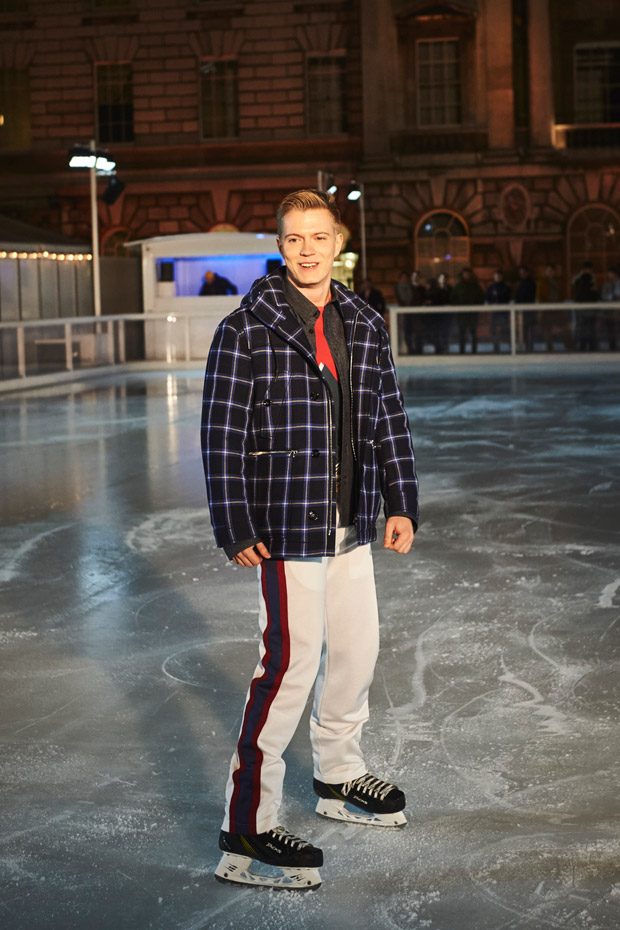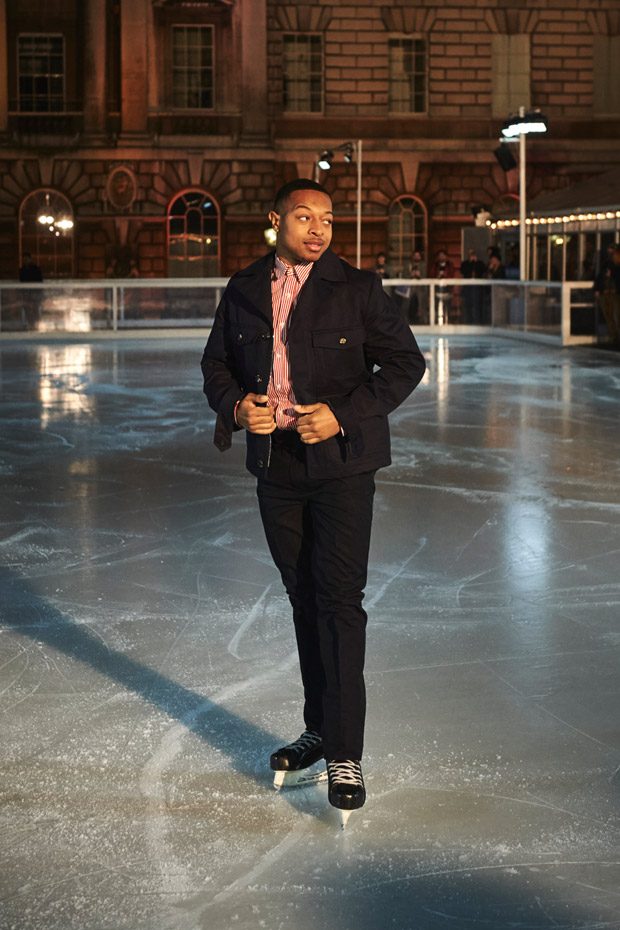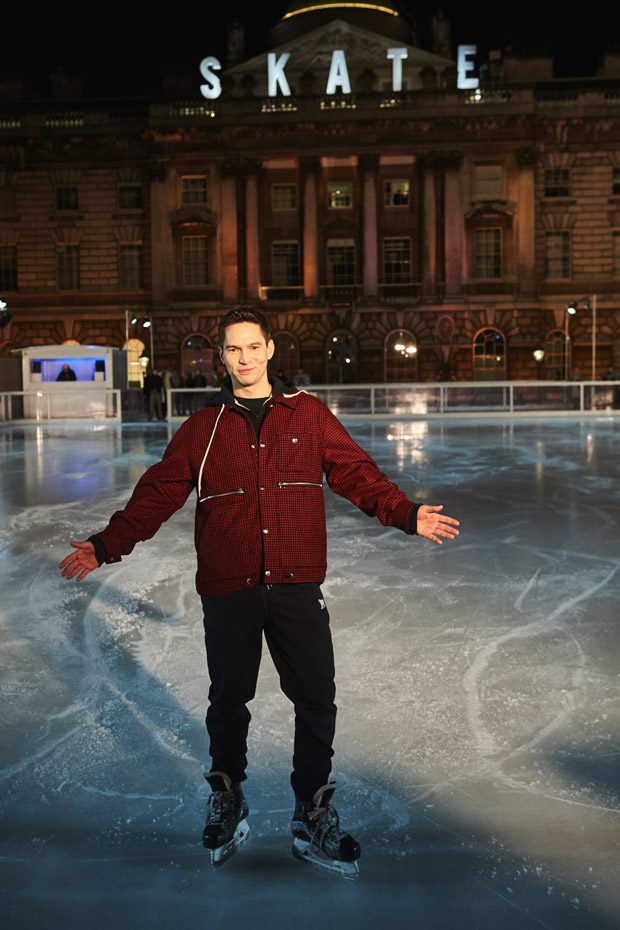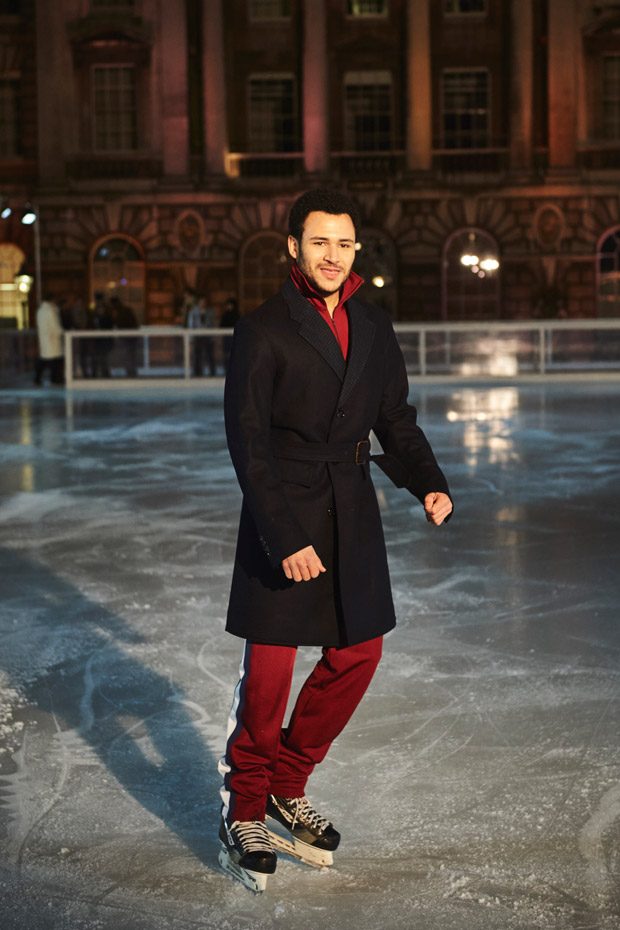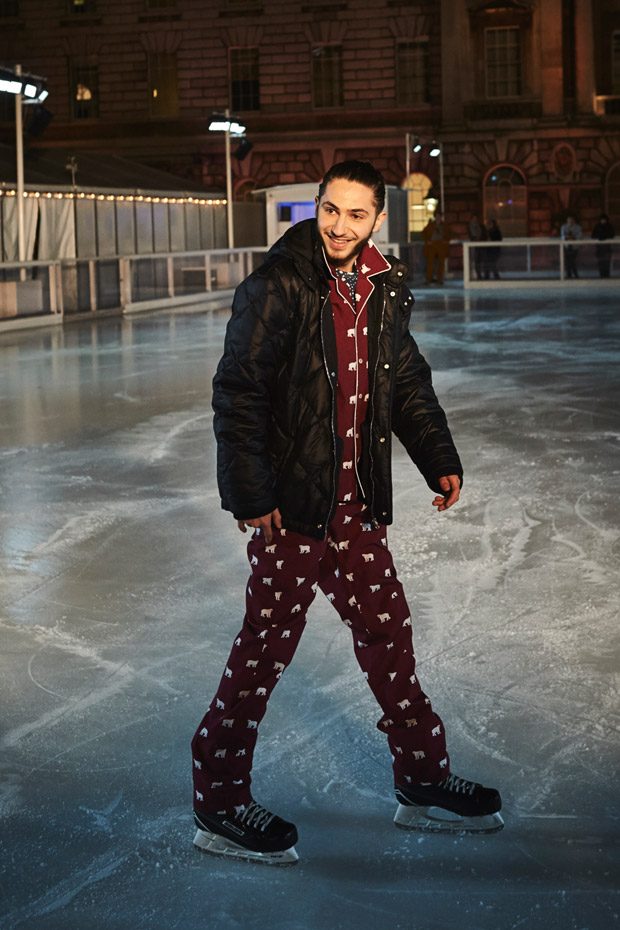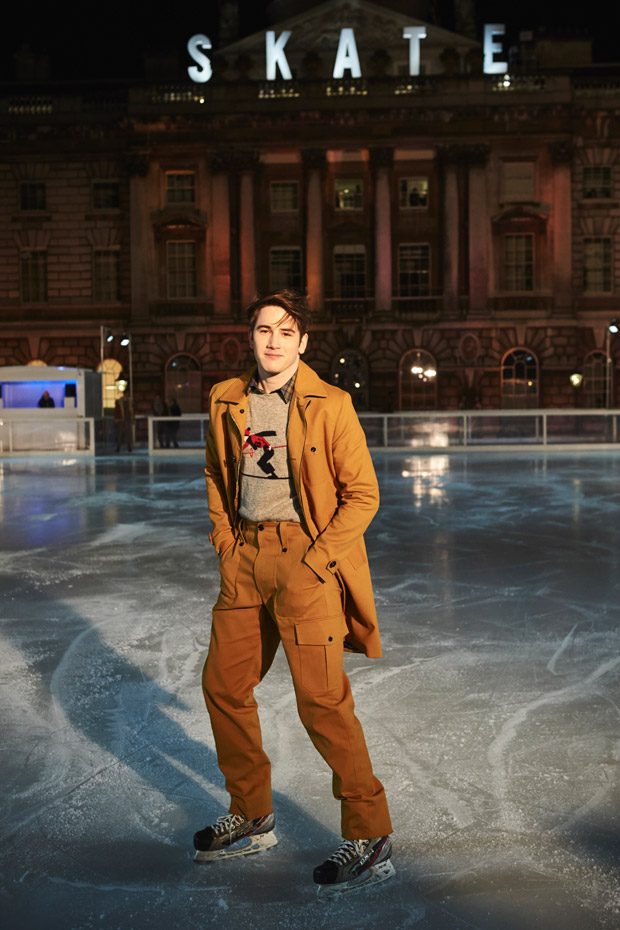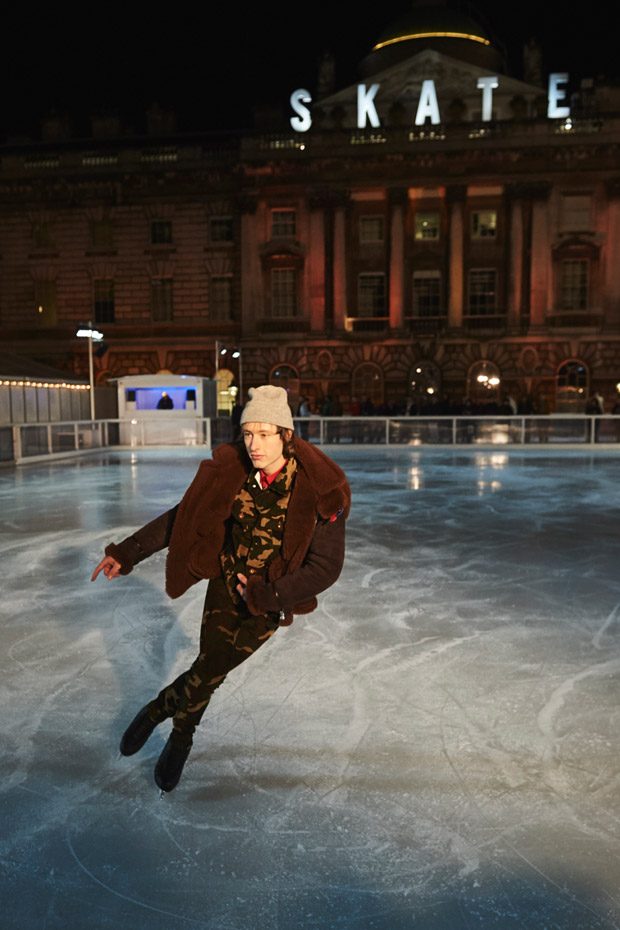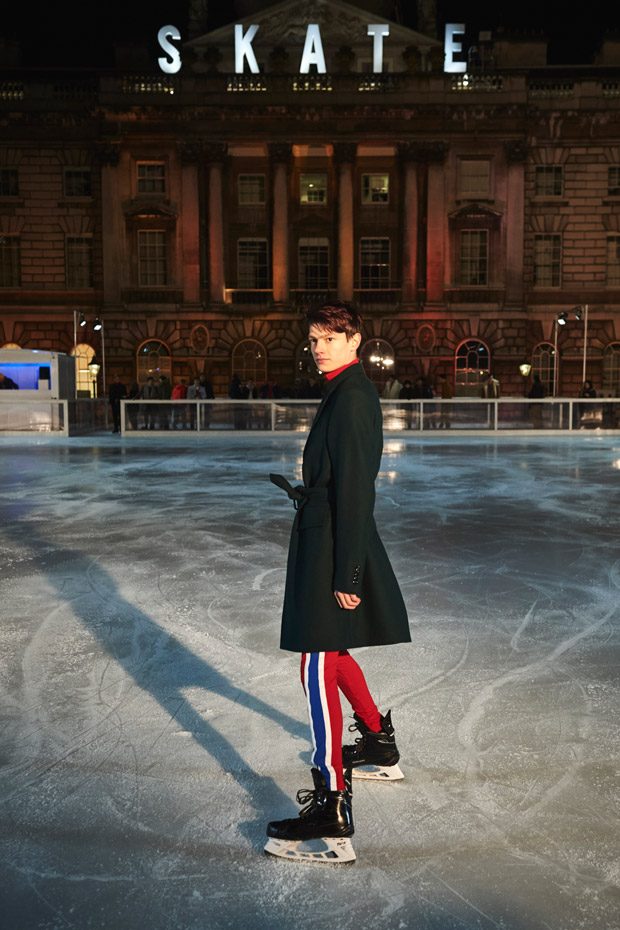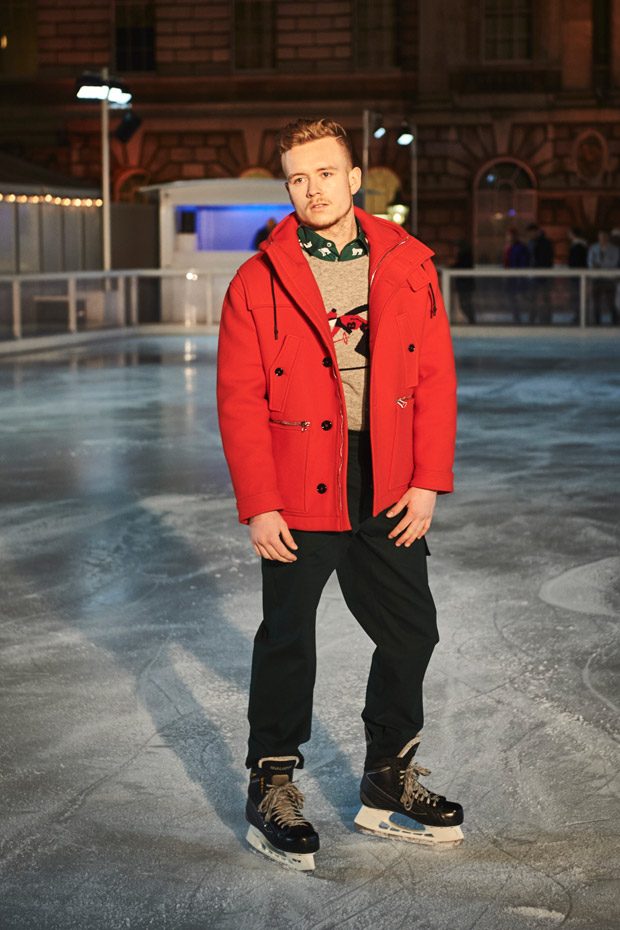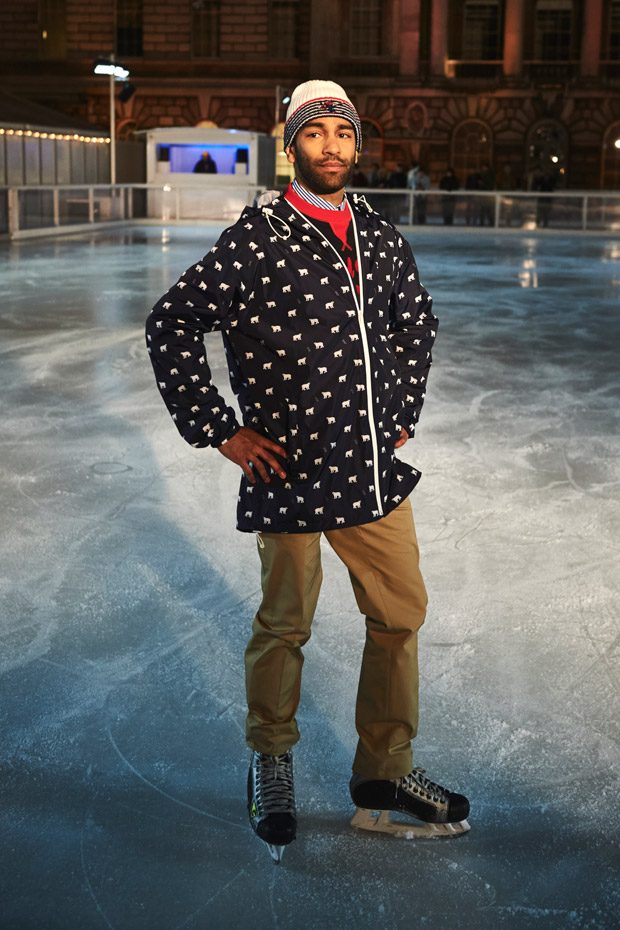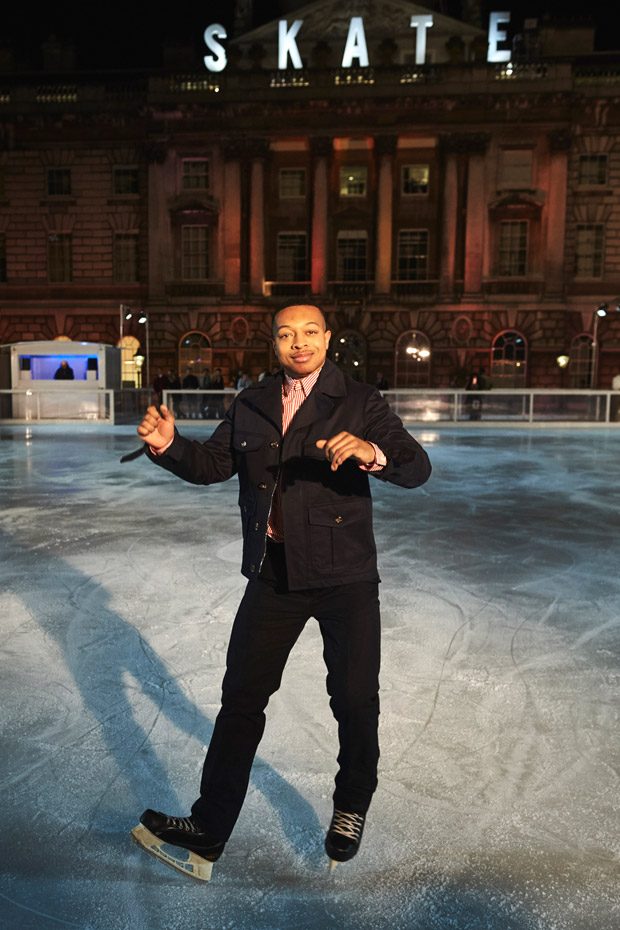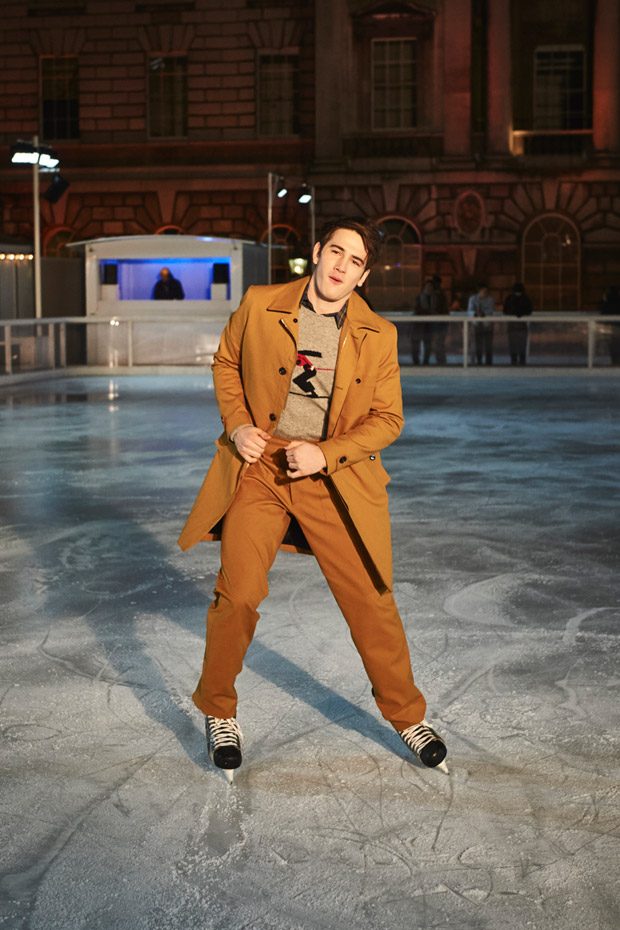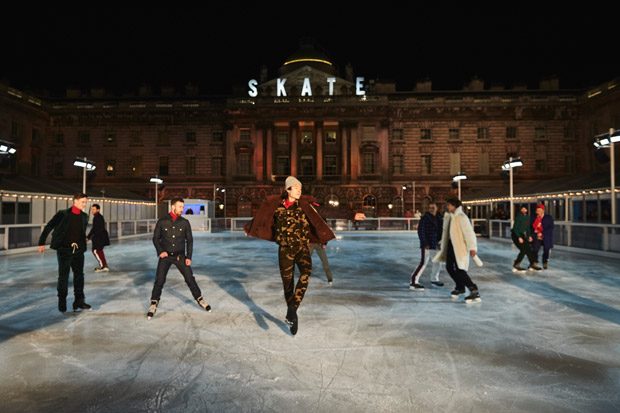 Hair Stylists: Tony & Guy
Makeup Artist: Aga Dobosx at Carol Hayes Management using Sukin Skincare
Stylist: Gary Armstrong
Photographer: Roy J Baron
Models: Philippe Dembele, Elijah Brinkley, Franz Streubel, Aaron Lee, Ezekiel Gilbert-Smith, Julian Bock, Bradley Goulbourne, Yaz Sradhar, Ashley Johnson, Adam Lentowicz-Maciag, Ryan Siu, Sam Tudgay, Christopher Smart, Will Ma, Luke Wilson, Matti Konsala, Callum Leach, Michael Lehane, Thom Norris, Roman Hajduk, Archie Barry-Thake, Markus Kaschnigg, and Henry Evans at Next Models London
We love hearing from you, connect with us on Twitter, Instagram and Facebook.