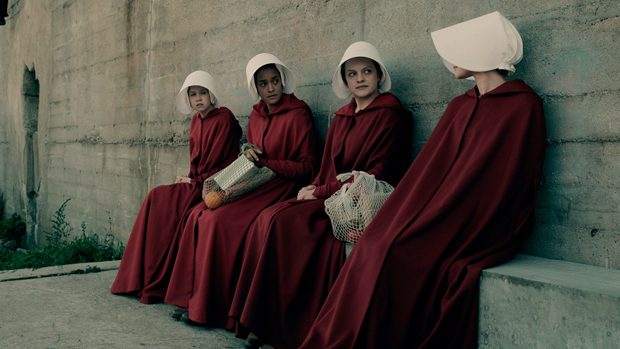 With American television and streaming shows dominating over cinema on a global scale, the script writing became a mirror of today's society. When it comes to the United States of America every president taking the White House has left its mark on television production. TV shows are more poignant when it comes to describing the true reflection of any society, than the history books. Television reflects on fears and hopes dominating the shared consciences of every new era in the past six decades. Image – Handmaid's Tale ©HULU
The Handmaid's Tale, American Gods, American Horror Story, Designed Survivor and Twin Peaks are the best examples of an irrational fear of dreaded dark age fundamentalism.
THE ERA OF DONALD TRUMP
With the unexpected election of Donald Trump almost year and a half ago, the sci fi horror and gruesome scripts took the spotlight. Banking on the dread of times to come, just as if reality is not frightening enough. Numerous scripts dominating TV channels and streaming services have numerous threads in common, one may even think a custom essay writing service is in charge of today's Hollywood. Yet, if you closely observe a mandate of each president influenced TV as well as Hollywood production.
In the time of George Bush senior, the era was dominated by the Gulf war, "Twin Peaks" became a global phenomenon showing a never before seen face of America. Followed by the rule of Bill Clinton and the politics of the Democratic Party during the time, a genre of a show such as "The West Wing" showed up on the TV screens. Today, the genre lives on with 'Designated Survivor' created in co-production with Netflix and ABC. The show follows Kiefer Sutherland in a role of the President of The United states taking the position in an unwanted twist of faith after a tragic incident. While often lacking in clarity, ABC's only point for this show seems a representation of a well mannered and extremely decent President. Kiefer in the role of President Tom Kirkman seems to serve only as a constant reminder of everything President Donald Trump can't and won't be – no matter how ridiculously bad the writing becomes.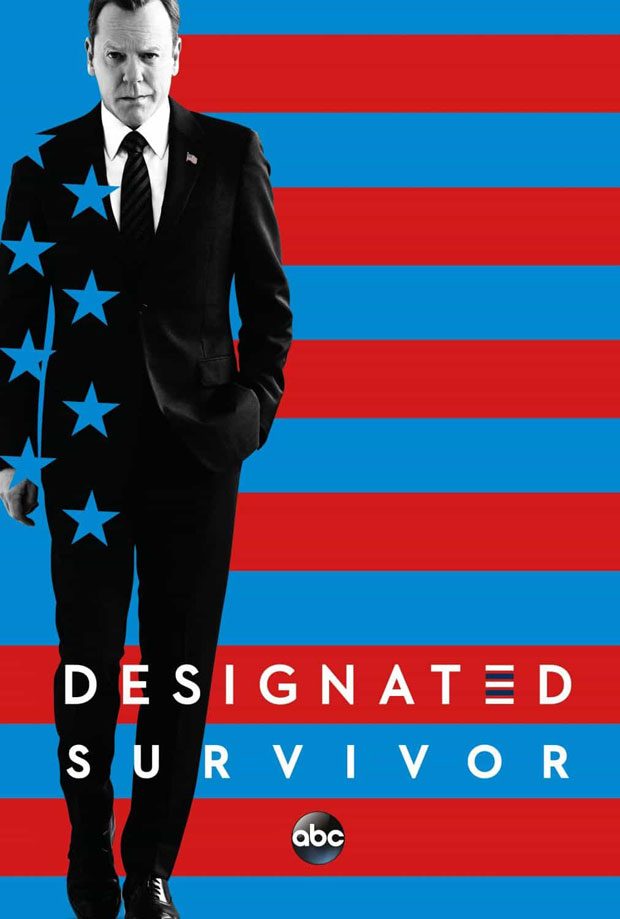 When Barrack Obama took the office, America once again started to face it's monumental issue with racism. Dominating the screen was the inter-racial love story in 'Scandal' developed by Shonda Rhimes, whose unparalleled success as a producer and writer can only compare to Oprah Winfrey. Rhimes no matter how much of a soap opera like her shows become during their run, is a true example of a woman fighting for gender and racial equality on a larger scale.
With Trump taking the presidency, Television entered its darkest hour in history, shows such as The Handmaid's Tale, American Gods, Designated Survivor and American Horror Story: Cult dominate the weekly ratings.
THE UNEXPECTED TWIN PEAKS REBOOT
After more than two decades Twin Peaks came back with a 3rd season is ready to blast on your dj speakers and TV screens, as the final answer to the irrational fear in American society as well as almost mythological fundamentalism. While a reboot was long speculated, it seems David Lynch knew a right moment on the political scene is needed to bring back this iconic TV show. Originally created during the rule of George Bush senior and the Gulf war in the late 80s, Twin Peaks successfully revealed the America of unexplained crimes and parallel worlds. Lynch created the show as an answers to the rise of constant nightmares dominating the world politics, and reality becoming darker by the day. One should remember the coming 90s only brought new wars and announced difficult years to come, therefor the mysterious death of Laura Palmer was the top of this terrifying iceberg. More than a few governments rotated in Washington before Twin Peaks returned almost 25 years later, with 3rd season more frightening than any fans of the show imagined. Still, even if the TV shows changed, it seems the governments did not.
With Donald Trump stepping to power any solid prediction is certain to miss the mark, every day is a new story. Just then it seems, the new season of Twin Peaks becomes an echo of these unpredictable times mutating on a global scale.
HOLLYWOODS ONLY POSSIBLE ANSWER
No matter the time, the creatives in Hollywood always presented the front lines of American liberal politics. Their writing, directing and performing is today deeply impacted by the Trump era. A moment like this has led to Hollywood examining it's own ranks, weeding out everything corrupt and malignant. The still shocking Weinstein scandal turned into an unstoppable and still empowering #MeToo movement. Furthermore the box office is finally realizing how much of white washing America partook. Black Panther with its dominant Afro-american cast, which at the same time insisted on gender equality is proving to be one of the most successful superhero movies of all times!
Trump's anti-emigration policy, his 'locker room' talk, and rampant tweets have brought to the surface demonic apparitions from America's past. This 24 hour cycle of reality TV taking over the White House has forced the creatives in the audio and visual industry to respond. Today they are writing their own reality, bordering from light and slightly contemptuous mockery or banter to dark and depressive view of our future.
THE HANDMADE'S TALE PHENOMENON
Entering the front lines among TV networks and stream services is HULU with its showstopping Handmaids Tale, returning in April after an award winning first season. The show created by a novel from Canadian Author Margaret Atwood written in 1985, tells a story of a fictional reality in which a religious fundamentalists rule America, women serve only to give birth, while the streets are coloured in blood and military rule. Atwood created a book inspired by real live events drawn from periods of human civilization, which happened in various centuries on various locations.
The Handmaid's Tale is today a symbol of our darkest fears, a step away from gender equality morphing into a never before seen monstrosity.