Leather lounge suites are luxurious in this perspective they have a very enjoyable smell, the look and the feel of a genuine leather lounge suites sofa. The time you rest on this type of furniture is when you realize animal hide can be of great importance. You will realize you have made the right choice. Image – Noa Sofa design by © STAJIC
Lounge sofas are the most items used at home.
Maintenance of a Leather Lounge Suites
Leather lounge suites furniture has endured for many years because it improves over time. Leather takes on a very soft texture when well maintained and well-taken care. Heavy traffic should be avoided to avoid leather lounge cracking. So to ensure proper maintenance cleaning and conditioning of leather furniture should be guaranteed after a period not exceeding six months. By doing so, you will prevent the leather from drying out and keeping it supple. To prevent leather from cracking it needs to remain flexible. Regular cleaning with a slightly damp and soft cloth to avoid a build-up of the dirt. Body oils and stains can be removed from with saddle soap and after thoroughly cleaning paste is applied to the surface using a slightly moist cloth to create a lather which is rubbed into the leather.
List of Leather Lounge Suites
They are different lounge suites which include Astrid lounge suite brown andromeda leather lounge suite these are the leading variety in the market as customers are willing to purchase them. They are long lasting and offer the best services.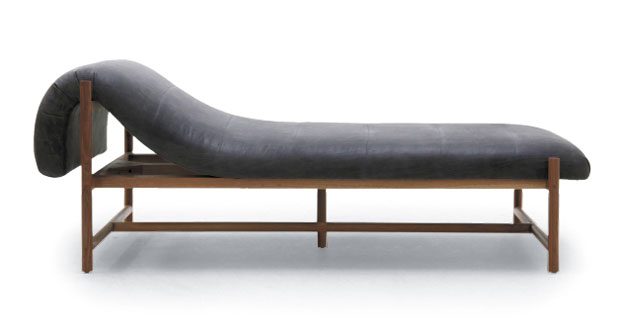 Willow daybed by Verellen – Image © Verellen
Prices of Leather Lounge Suites
Due to the durability of the leather lounge suites, they are expensive but most important they are long-lasting. Their prices range from the cheapest costing around one hundred dollars like the modern air leather lounge suites which cost around one hundred Us dollars. The expensive ones range from even fifty thousand dollars. This makes them not easily afforded by the ordinary citizens, but a person who can afford the furniture can confidently choose them as the priority.
Also whether you are choosing a sofa, or on the lookout for the best futon for your living room, make sure to browse the web and stay for the lookout for strong deals and inspiring new designs.
The best colors of Leather Lounge Suites
Buying a sofa is a big investment a person makes. Considering these types of colors, you can make a wise choice. First is a white sofa it is timeless and also you can add whatever accessories which suit your mood Consider the rating of the resistance of stain and the fabrics. Also, choose fabrics which can easily be cleaned and bleached easily. The second is cream this is textured and warm cream-colored sectional which offers flexibility. It is a classic color to pair with black but also an interesting partner with navy sofas.
Living Room design – sofa by Fendi CASA – Image ©FENDI
The other color is biscuit or camel these warm neutrals play especially well with blues, black and fall colors of sofa sets. Lastly is leather the sofa best suites in the room it is and the color in which the room is painted needs to match with the leather lounge suites sofa.
In conclusion, leather Lounge Suites are fashionable sofas which make the living rooms and offices look decent so we need to purchase the sofas. This will make our place of residence attractive and comfortable.