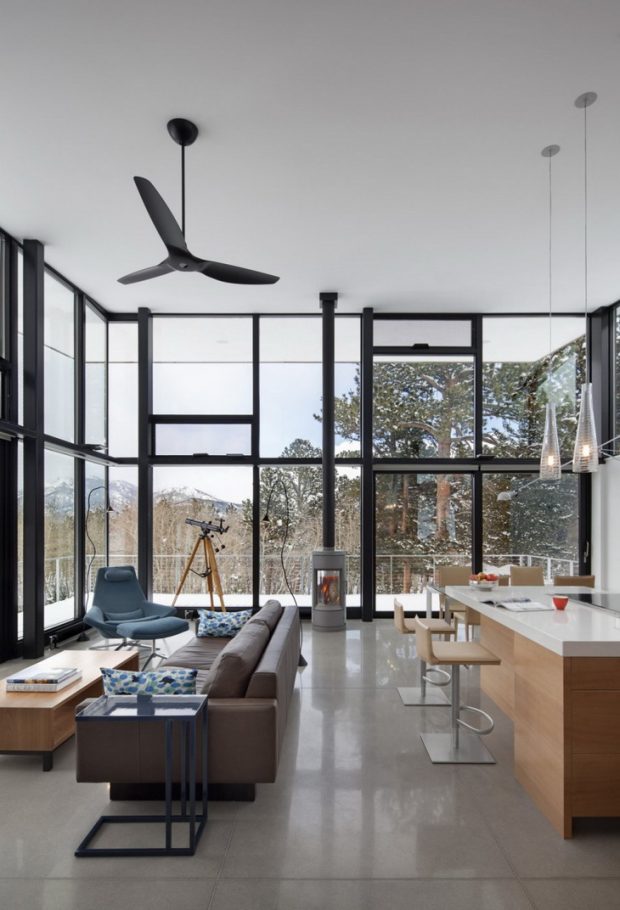 Interior design trends are very unstable: they change with every season. Some colors, textures, and materials lose their attractiveness, others start looking differently, and so on.
I planned to refresh the design of my room instead of writing cheap papers, so there was a possibility for me to analyze the latest interior trends of 2018 and find out how to use them to transform my place.
Read more after the jump: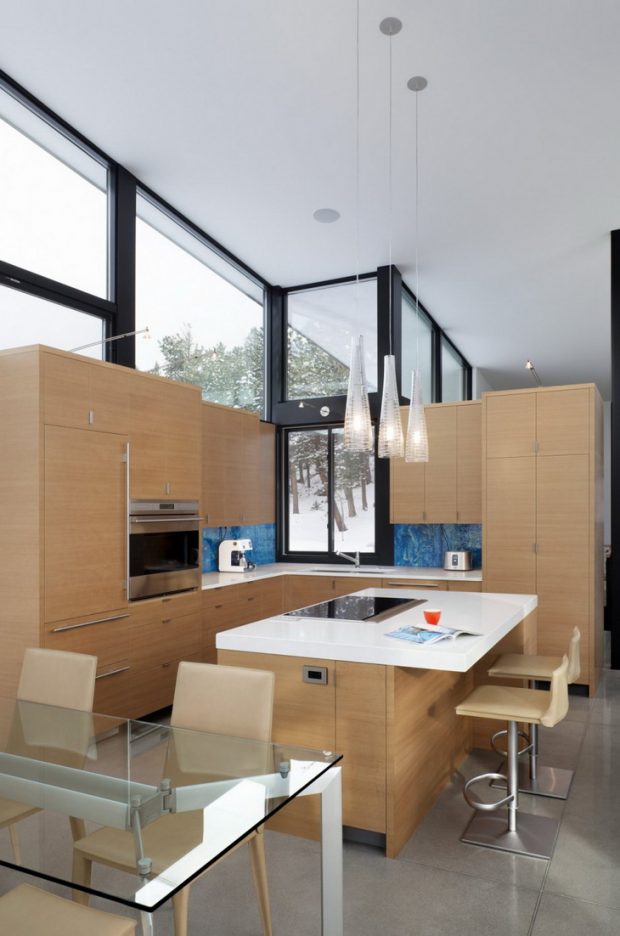 Interior Design Trends In 2018
2018 trends in design are special. They did not appear spontaneously from nothing. There is a lot of philosophy in them, and their principles are understandable and explainable.
New tendencies are connected with environment protection. They appear with the wish of humans to preserve and recover nature by staying satisfied with minimalism in living interiors. The most important home is the Earth that should be protected.
So, I've distinguished 10 main trends of interior design and décor that will be relevant in 2018.
1. Individual Interior Wins
Interior design is becoming more and more authentic. Humans consciously and intentionally ignore tendencies and try to make their living spaces maximally personalized. This is how a house turns into the combination of its owner's habits, tastes, favorite things, colors, and materials.
In this type of interior it is normal to mix styles up. The so-called "author's fusion" is the main component of this trend, which can express the personality and passion of the house owner. The point is to keep the golden rule: too much of a good thing is good for nothing. It is not worth mixing too many styles, colors, and shapes, turning moderate stylish eclectics into tacky kitsch.
2. Ergonomics of Living
In studio apartments and compact open space living places there arises the question about appropriate positioning of furniture and décor.
Designers use ergonomics principles to create comfort and functionality inside a small and strictly limited space.
3. Rethinking of Furniture Concept
Furniture becomes lighter. Tables with metal legs, simple beds, glass coffee tables, and bar stools in loft style courageously enter the world of design.
Modular Furniture
Modular furniture items are popular in 2018. You can choose from a large variety of sofas, chairs, extension beds, multifunctional kitchen islandsб and cabinets with the built-in devices.
Furniture that does not take much space also becomes popular. Opt for small poufs, couches, shelves, and bookcases.
Sculpture Furniture
Sofas, chairs, and tables gain new concepts. In 2018 bright colors and unexpectable designs of furniture with asymmetric shapes and lines looking like a sculpture turn extremely popular.
4. Mirrors Interiors
There are hundreds of possible variants to integrate mirrors into spaces. They make interior look theatrically, dramatically, and solemnly. This is a special attribute which should be used carefully in order to keep a room comfortable.
A mirror can be a perfect decoration in a bathroom, a laconic element of a toilet table, a décor element on an empty wall, a piece of luxurious glass in a hall or a dressing room, or just a retro souvenir from a theater backstage.
Mirrors are used in décor too. For instance, a movable screen of multiple mirrored shards can serve as a partition to zone the room.
5. Carpets
You can hang them on walls, put them on the floor in the hall, near the bed or under the table. This is a bright, juicy, and remarkable item, having something exotic from safari and hippie styles combined with Indian culture.
Multi-color carpets with abstract graphics or precise pictures are popular in 2018. Wall carpets are excellent alternatives to pictures, photo frames, and even to wallpapers.
6. Space Décor and Optical Illusions
Creative compositions and installations inspired by futurism and hi-tech styles are all the future of interior decorations. They are wall panels, glass applications, ceramic elements, avant-garde sculptures, and suspended décor elements.
Optical illusions and irisation become interior features. Items made from different materials can become bright decorating elements thanks to their irisation abilities: for example, thanks to the effect of a rainbow halo due to the light refraction properties.
7. Phyto-Pictures of Succulent and Climber Plants
Plants are gaining popularity as decorating elements, adding "living" vibe to the living space.
Easy-to-care plants with juicy leaves have become integral in interior design concepts. In 2018, the concept of "home jungle" joined them by presenting climbing plants as another great décor element.
8. Hygge and Lagom Comfortable Living Concepts
The Swedish hygge trend as a synonym of a comfortable house for a comfortable and joyful life goes on developing.
In 2018 "lagom" will join the hygge concept, implying a calm and discreet way of life.
A living place should now correlate with a lifestyle, integrating relaxing pastel shades and natural materials, like wood, wool, clay, and brick.
9. Utilitarian Interior Materials
Simple materials are becoming more and more popular in apartments and houses.
These can be plywood, concrete, or terrazzo. Opt for wicker furniture, plywood boxes, or baskets made of these materials.
This is the concept of the so-called "new poverty." It implies prioritization of environment safety and life ascetism.
Humans stand to preserve nature and think about it first. A possible technogenic catastrophe and exhaustion of natural resources only support new philosophies and concepts of interior design.
The "cult" of ecologically pure furniture remains the main design theme in 2018. These are durable but completely natural tables, chairs, beds, and wardrobes.
10. Ceramic Ware and Decoration
Usual clay is a really magical material. Many things can be made of it: from a spoon to a whole house.
Terracotta is another eco-product. It attracts designers all over the world in 2018.
Ceramic kitchenware, handmade vases and pots covered with decorative patterns and colors are appearing in interiors more often nowadays.
Images – A Dreamy Lodgepole Retreat by Arch11