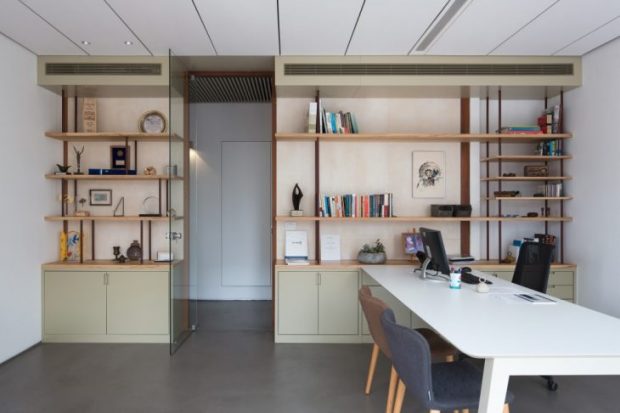 If you work from home, it's likely that you spend the majority of your time in your home office. Just like other rooms throughout your house, your office should reflect your personal style. Need a little inspiration? These six design styles can help you create a room you're happy to spend time in.
Read more after the jump: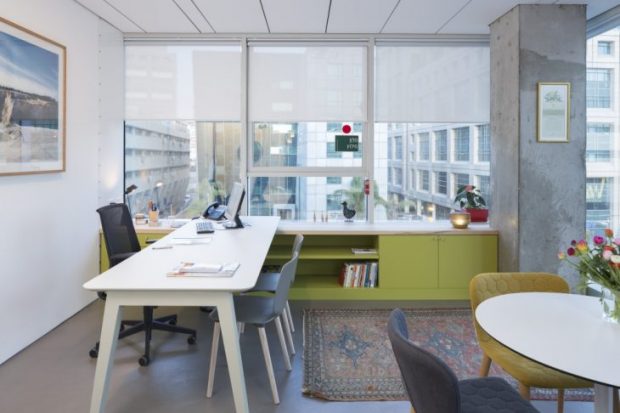 Minimalist
When it comes to design, sometimes less is truly more. Such is the case with minimalism. A clean and clutter-free working environment can not only boost your productivity, allowing you to get more done, it can reduce feelings of stress and even enhance your focus. Consider a monochrome color palette or opt for neutrals and warm natural tones. A simple color scheme throughout your home office can pull the minimalist look together, and can be complemented by streamlined furniture items. Finally, center your focus on the function of the items that will take up residence in your home office. Each accessory should have a purpose.
Midcentury
Feeling retro? Opt for a midcentury look in your home office. There are a range of ways you can incorporate this trendy style, including geometric wallpaper or a brightly colored vintage accent chair to go along with a handsome dark wood desk. Other pops of midcentury flair such as a patterned rug or a gallery wall with art from the mid century era can help you achieve a retro look in your home office that inspires creativity.
Bohemian
For the free-spirited, a bohemian style is often popular. With this design aesthetic an eclectic array of color and texture collide. Get playful with a series of different prints, from the rugs to the curtains. Bohemian style is anything but matchy-matchy. Next, add a soft color to the wall; mint, for example, complements bold hues such as red and orange. Add some personality to your workspace by incorporating antique accents like a chic desk lamp or restored door hardware.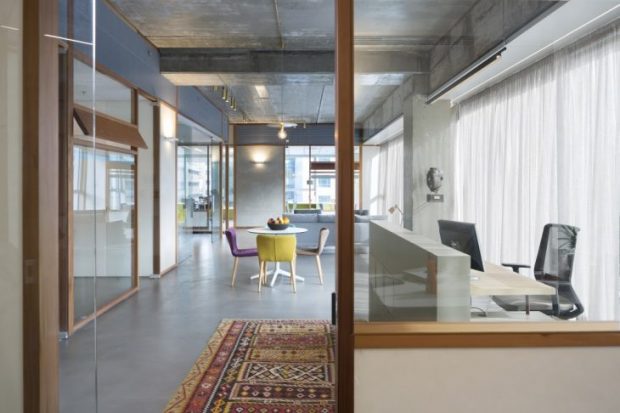 Contemporary
Covering a range of different styles, contemporary design is constantly evolving. Today, contemporary design features neutral colors, and a design scheme similar to minimalism. To achieve this look, mix your neutrals and use bold colors sparingly. Additionally, contemporary style is marked by ample natural light. Decorate the windows in your office with light and airy curtains and blinds that let in plenty of natural light.
Industrial
Paying homage to old factories and industrial spaces, industrial design often features metal accents and raw materials from exposed beams, brick and other aspects that are considered utilitarian. Colors like gray and neutrals including creams, dark browns and shades in between are often used in this design. Accents like desks and computer tables commonly feature a mix of elements such as metal and natural wood. Lighting fixtures with exposed bulbs can also add to the industrial feel.
Shabby Chic
Charming and stylish, shabby chic home offices offer no shortage of both comfort and function. Inspired by country cottages and incorporating elements of all kinds, shabby chic design brings soft patterns and warm hues together. Additionally, vintage or restored items are a staple of shabby chic style. Show off your country French style with a vintage upholstered chair or a restored bookcase for all of your favorite novels.
Whether you're into classic style or prefer design that's a bit more eclectic, there's a home office style that can work for you.
Images by Shai Epstein – The Lautman Fund Offices by Raphael Cohen & Zach Ronen