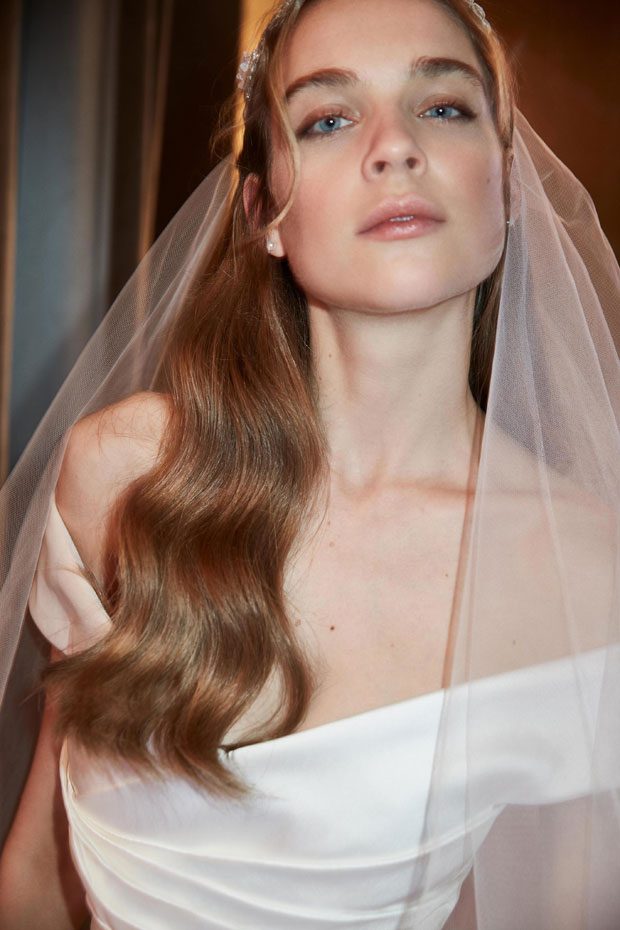 If you chose to get hitched in either the Fall or the Winter, then you're probably already eyeball deep in all of the gorgeous, amazing, and beautiful wedding dress styles that are available for these seasons.
There are millions upon millions of unique designs out there for you to consider, but if you want the scoop on the 2018 trends that are slaying the runway (and the wedding aisles) this year, then grab a seat and get to reading, because we're here to deliver. Don't get overwhelmed by all the possibility, let us do the hard work for you and narrow down some of the must-see designs of the year!
Check out what JJ's House Designer Jessica and Very Voga Designer Elena have to say about the up and coming trends for Fall and Winter Brides, what dress fads you simply can't ignore, and what timeless classics are never going out of style.
Capes are Killing the Game
Forget the idea that capes are just for Dracula, okay. Gone are the days of placing a giant veil on your head and welcome the era of the beautiful, sexy, elegant cape. It's the perfect addition to your wedding dress if you're going to be marrying in a bit of a colder environment because it can provide a sophisticated look and a warming feature to your dress. Adding a cape gives dimension to your gown while making you look modern, in-style, and vogue. The best part? Simply ditch the cape for your reception and it's like having a whole new outfit.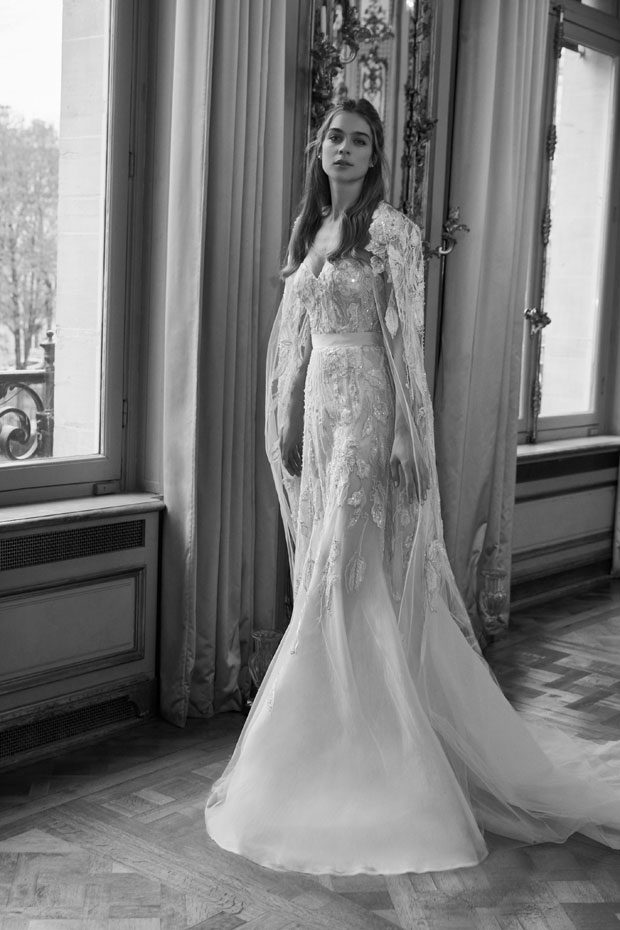 Off-the-Shoulder, Please
These dresses are seemingly everywhere, and for good reason. Off-the-shoulder dresses are a hot and heavy trend yet again because they're a classic look of elegance, sophistication, and beauty, without showing off too much. They're great options because they can be as modern or revealing as you want and are ultra-flattering no matter what your body shape or type! "This classic is likely never going to go out of style," said JJ's House Designer, Jessica, "and honestly, are you mad about it?"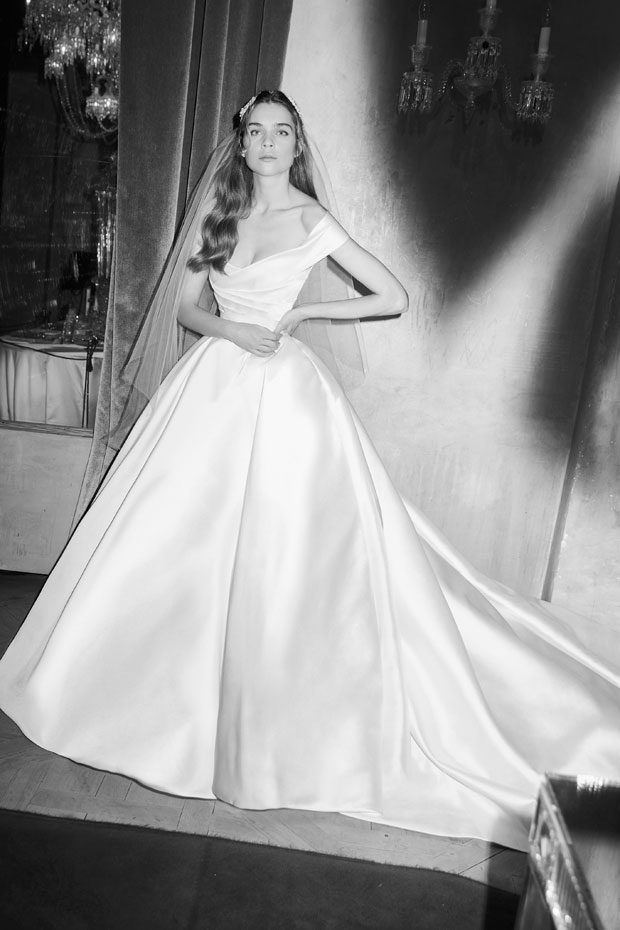 Gold is the New White
"if you're not terribly invested in the traditional style of the white-as-snow wedding dress, this trend might be for you," said Elena, Very Voga Designer. Gold dresses – and blush dresses, for that matter – are quickly taking over as the primary color for soon-to-be-brides. Why? These colors are classy, elegant, and available in so many different shades you'll be launched into an ethereal list of possibility. They're also glam, different, and perfect if you're planning your wedding to be both daring and sophisticated.
Sleek, Sexy Slips
Though this might be risking a little bit of a chill in these colder-season weddings, the sleek, sexy slip is all the rage for 2018 fall and winter weddings. This flashback to the '90s is welcomed by all who love a slinky, curvy, glamorous look with a sophisticated (yet effortless) silhouette. Whether you want to go all silk, embroidered, laced, heavy crepe, or embellished, the possibilities for this style is limitless!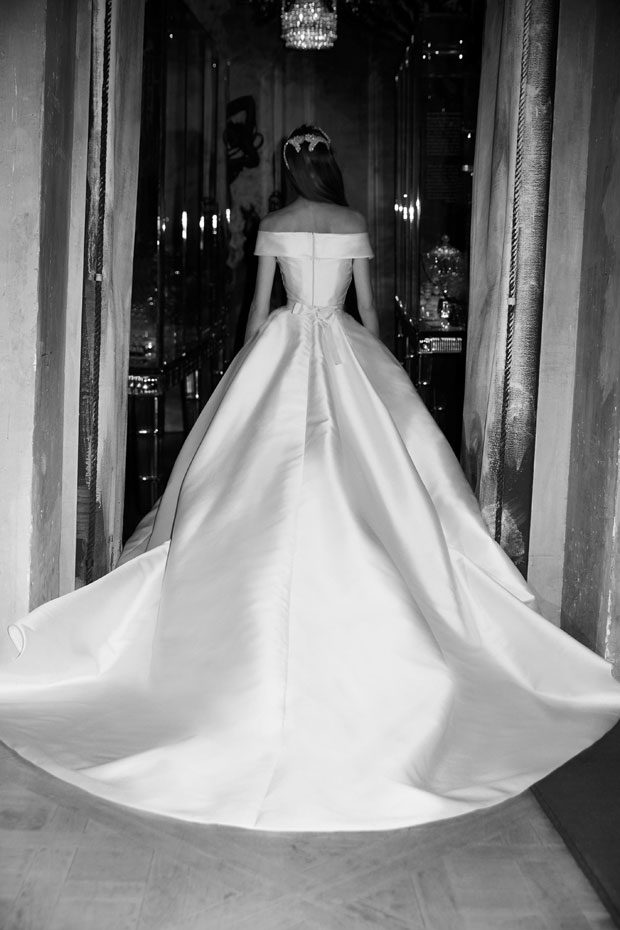 Images from Elie Saab Spring 2019 Bridal Collection – See the full story here