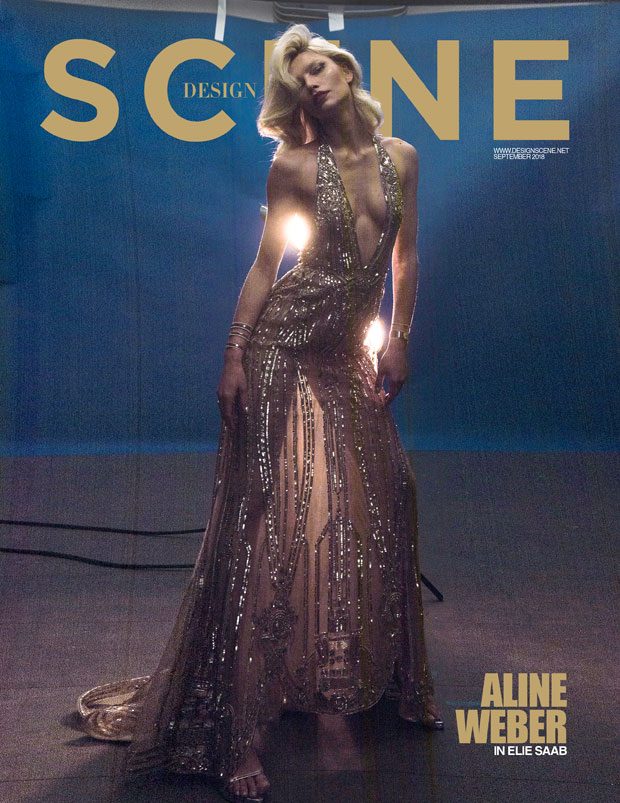 We are starting the new season with a refreshing vision for our DESIGN SCENE magazine, a new logo and a new outlook on fashion comes into play. Helping us in the process is the stunning cover girl Aline Weber masterfully photographer in New York city by our returning contributor to scene photographer Alejandro Cabezut. The top model sits down also for an exclusive interview to talk about her modelling career starting almost 15 years ago when she was only 14. In addition to Aline we have quite a treat when it comes to this issue's interview, if you are a fan of nineties top models do not miss our interview with Anna K who is once again back to modelling in addition to her busy model coach career. Not to forget, for the first time ever DESIGN SCENE has a male model on the cover alongside our covergirl, it is no other than D'SCENE cover boy and prolific top model Daan Van Der Deen. Daan and Aline created a stunning dynamic for Alejandro's masterful new shoot.
Scroll down for more of the new issue: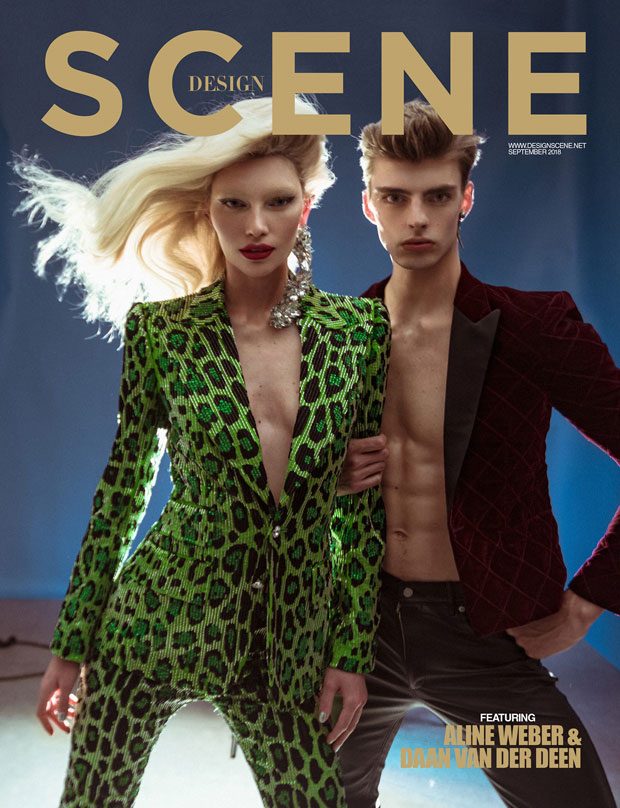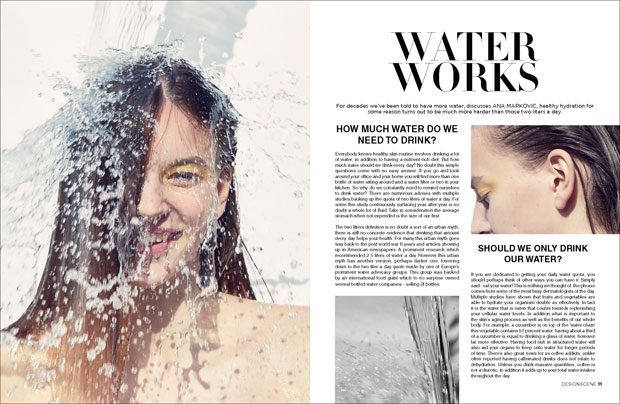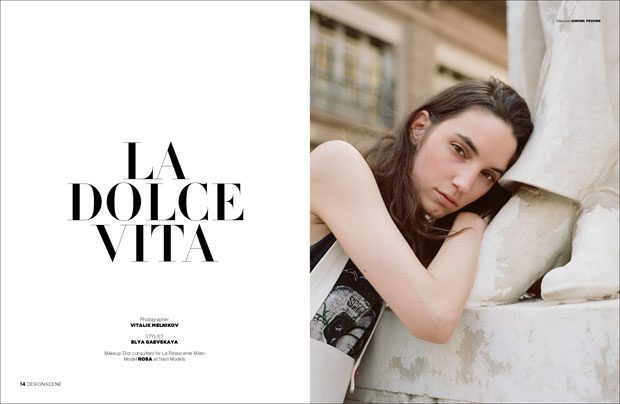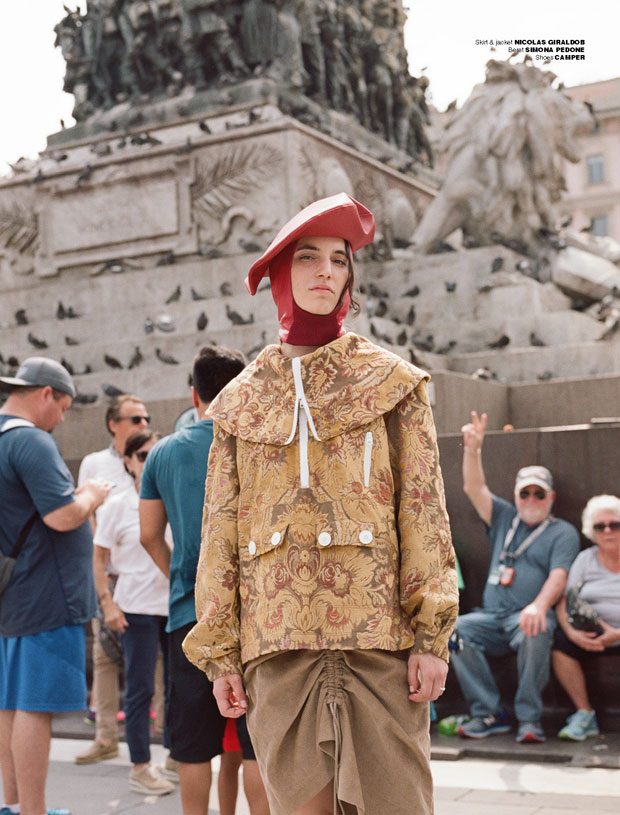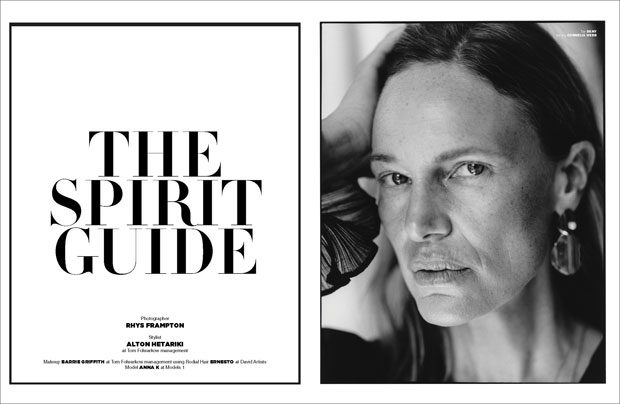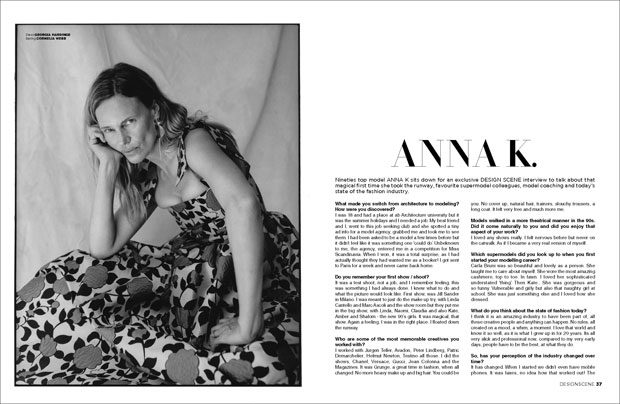 That is not where we stopped with interviews for the September issue, our Katarina went for a chat with the salt queen – artist Bettina Werner who unlike nobody else uses salt as her medium. After Bettina it was time for our Art Director Igor Cvoro, to sit down for a talk with the famed architect Hani Rashid. Igor talked with Mr Rashid about the massive projects his architecture practice Asymptote Architecture worked on but also the eye-catching partnership with Missoni on a residential development in Miami. Furthermore we get familiar with Michael Saiger, the founder and creative director of Miansai, an exciting contemporary jewelry house. With summer drawing to an end, it is no time to stop thinking about hydration but how much water should we have is the question on everybody's mind. The whole mystery is explored by our Ana Markovic in the Water Works article opening our September issue.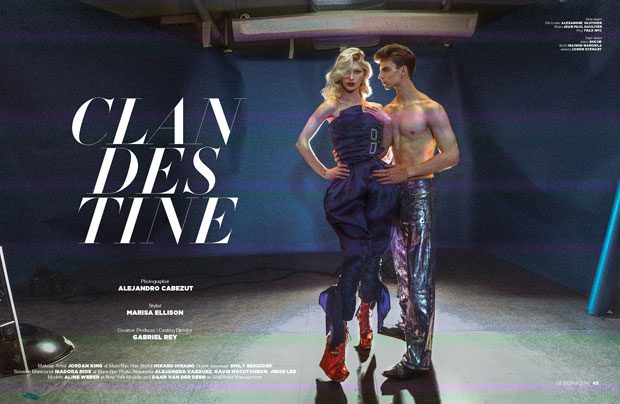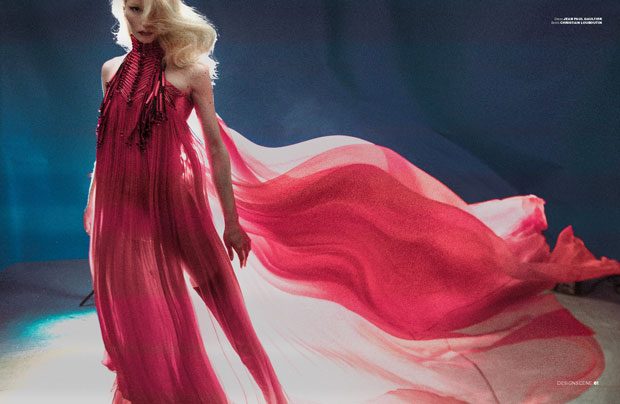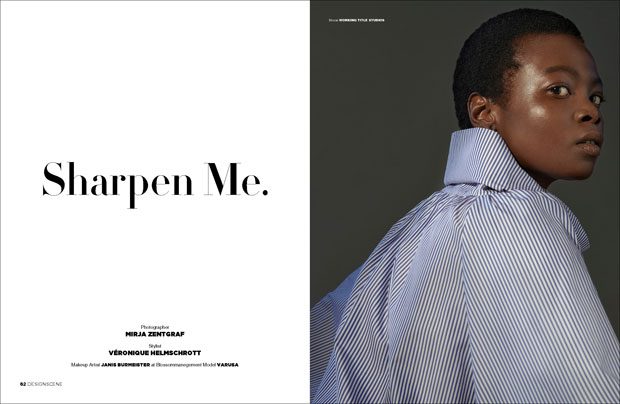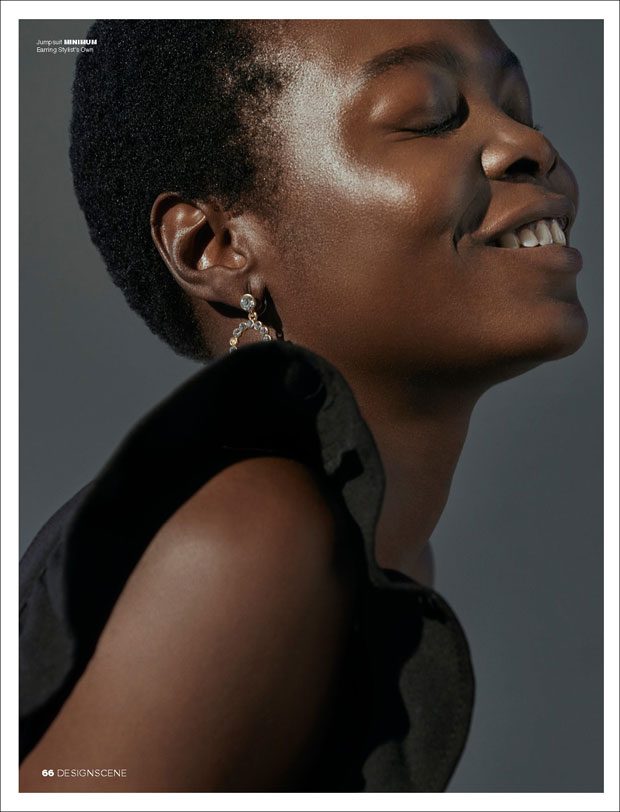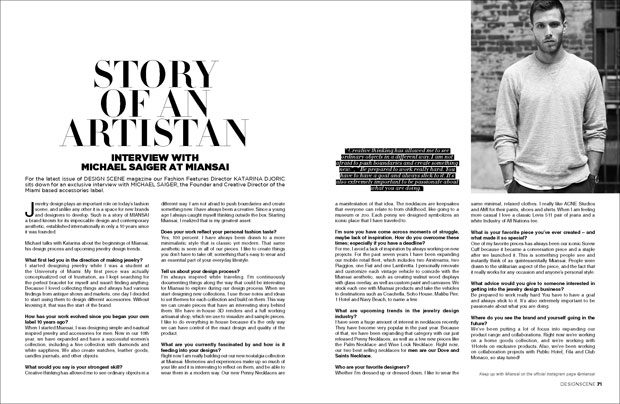 Elsewhere in the issue, fashion takes the spotlight with a great team of international contributors. Photographer Markus Lambert has captured a stunning beauty cover for first ever BEAUTY SCENE supplement. The supplement itself is a nod to our beauty web page by the same name, but also a great homage to the hair stylist and makeup artist continuously contributing to D'SCENE Publishing's magazines. This time the cover story features work of the prolific Makeup Artist and regular contributor Barrie Griffith with hair styling from Davide Barbiere. While Anna K was photographed for a shoot accompanying her interview by the prolific Rhys Frampton, we are opening the issue with a talented young contributor Vitalik Melnikov heading to Milan. His shoot is styled for the city streets by Elya Gaevskaya bringing an upbeat new take to the Italian fashion capital's landmarks. Fall trends are under the spotlight in Sharpen Me, a story coming to our pages from Germany captured by Mirja Zentgraf.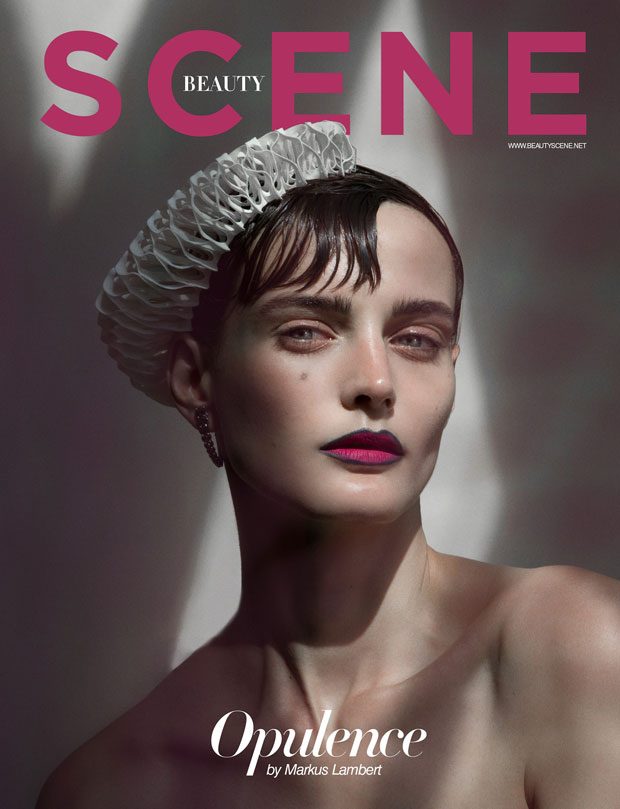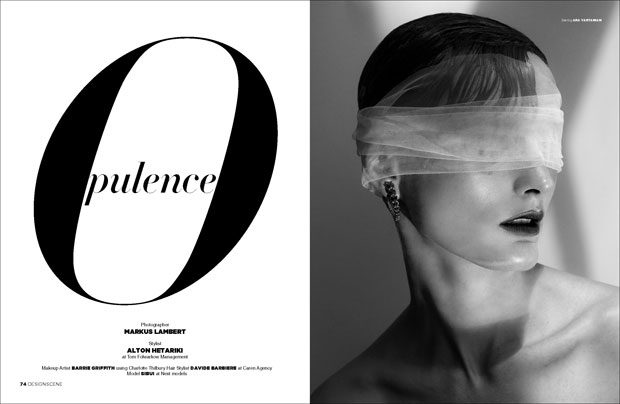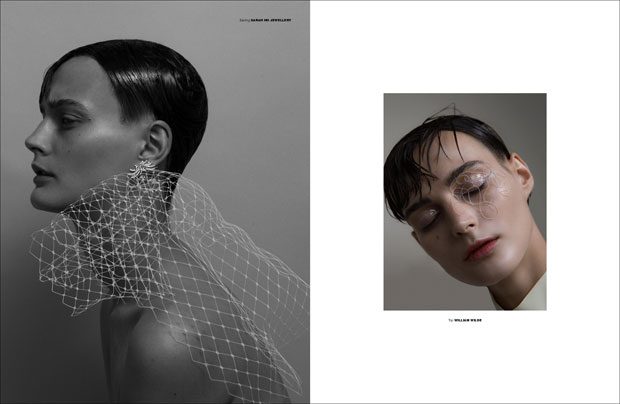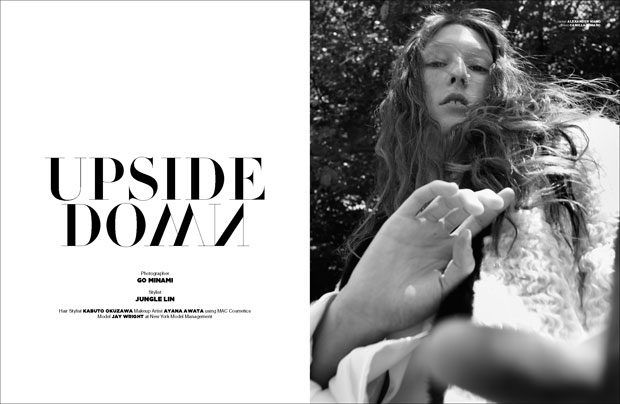 Finally, the incredibly talented Go Minami teamed up for an outstanding great outdoors series styled by Jungle Lin starring breakthrough star on the modelling scene Jay Wright.
Photographers Vitalik Melnikov, Rhys Frampton, Alejandro Cabezut, Mirja Zentgraf, Markus Lambert, Go Minami, Philip Blythman
Stylists Elya Gaevskaya, Alton Hetariki, Marisa Ellison, Veronique Helmschrott, Jungle Lin