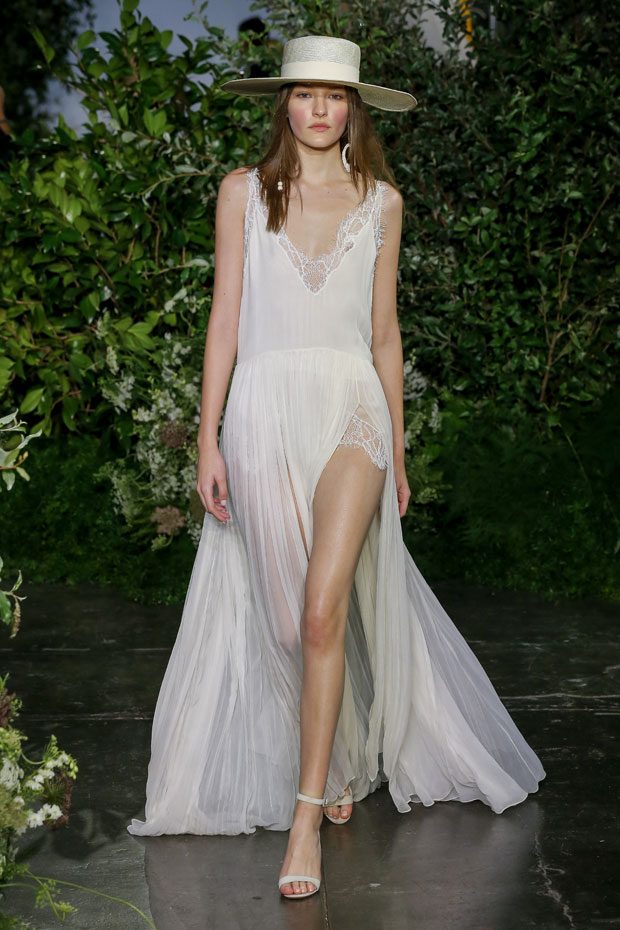 Taking the fashion week runway in New York is designer JONATHAN SIMKAI who for the Spring Summer 2019 collection was massively influenced by his move to California. The new collection is a true celebration of beauty for Simkai, reflected in the girls sent down the runway.
"The countryside, linen and gingham dresses draped on clothing lines in the wind, overgrown grass fields, sun soaked grounds of wheat and barley, somewhere lost in the words of Jack Kerouac. She is yearning to be understood, complex with contradictory impulses and provoked by the bonds of sisterhood to her own sexuality. She too has transformed, after a long journey that has led her to discover new realities and remem- ber forgotten parts of herself" Simkai adds "I am using embroidery anglaise to create dreamlike dresses, while also layering in tulle and trimmed plissé in silk-chiffon. Using new techniques with hand crochet on crisp cotton percale while deploying soutache on drapery and seam closures. We approach fresh and new angles using guipure and macramé while expanding our offering into military parachute pants and jumbo-sized liquid twill cargos that came from imagining what people wear to a rave-like dance in this fanciful world. The color scheme this sea- son is playful utilizing pastel shades of lemonade, cherry blossom, and sky blue; while neutral utilitarian tones in ecru, spring green, and off-white are also seen throughout the collection. Letting my mind drift is not a way to change the world, still my dream is that the looks in the collection that came from this place can change the world of the individual who is wearing them."
Scroll down for all the Spring Summer 2019 womenswear looks by designer Jonathan Simkai.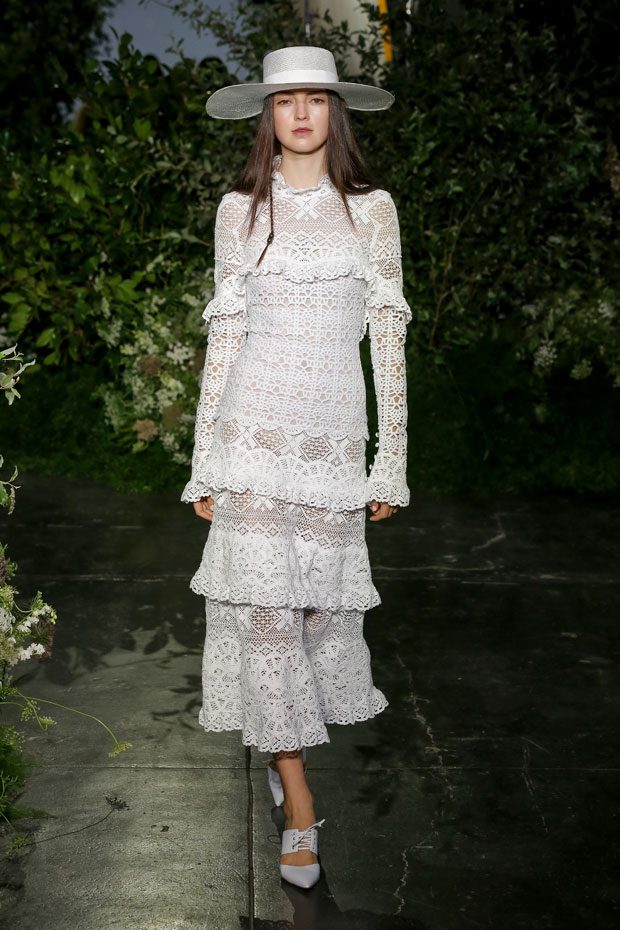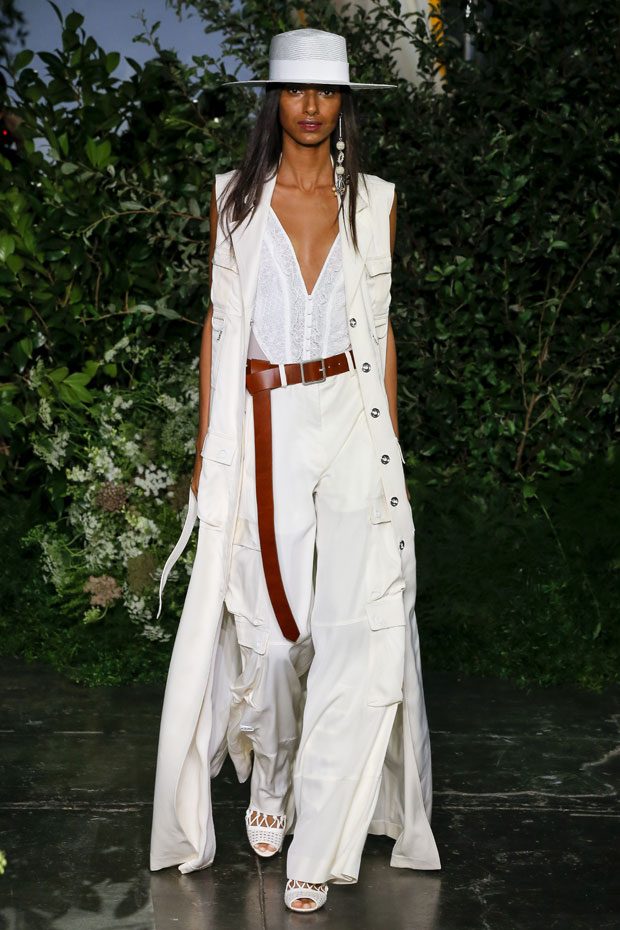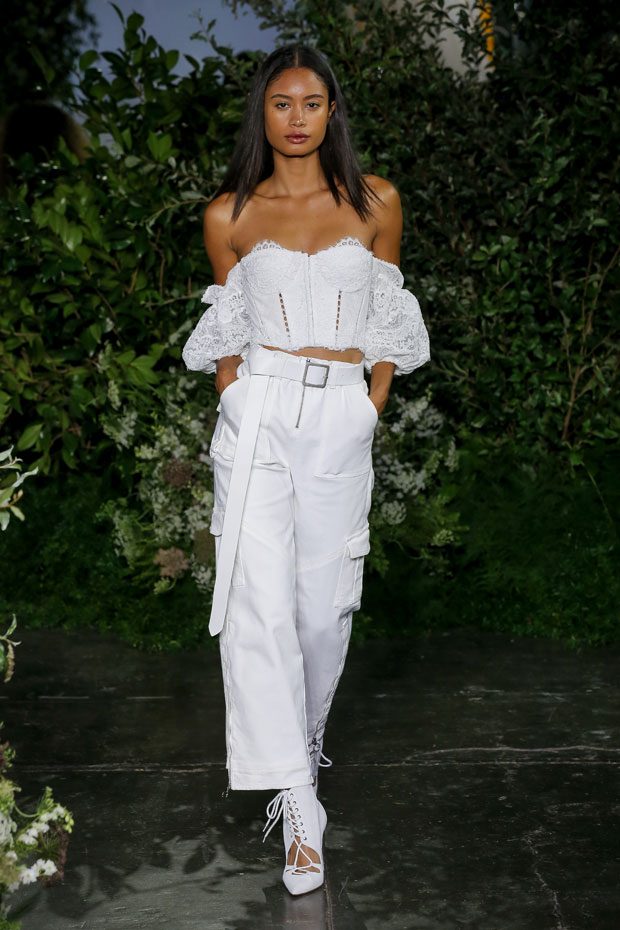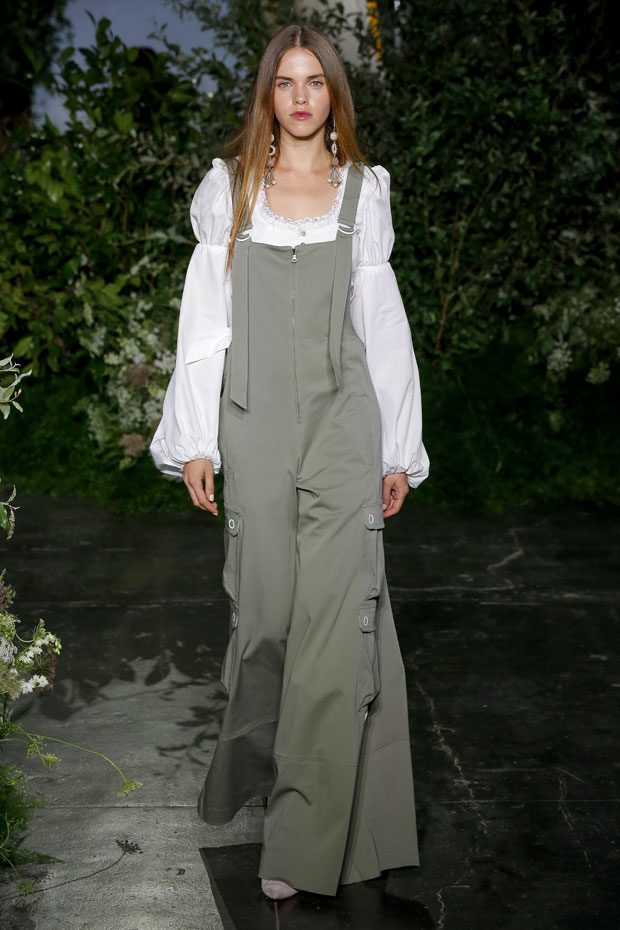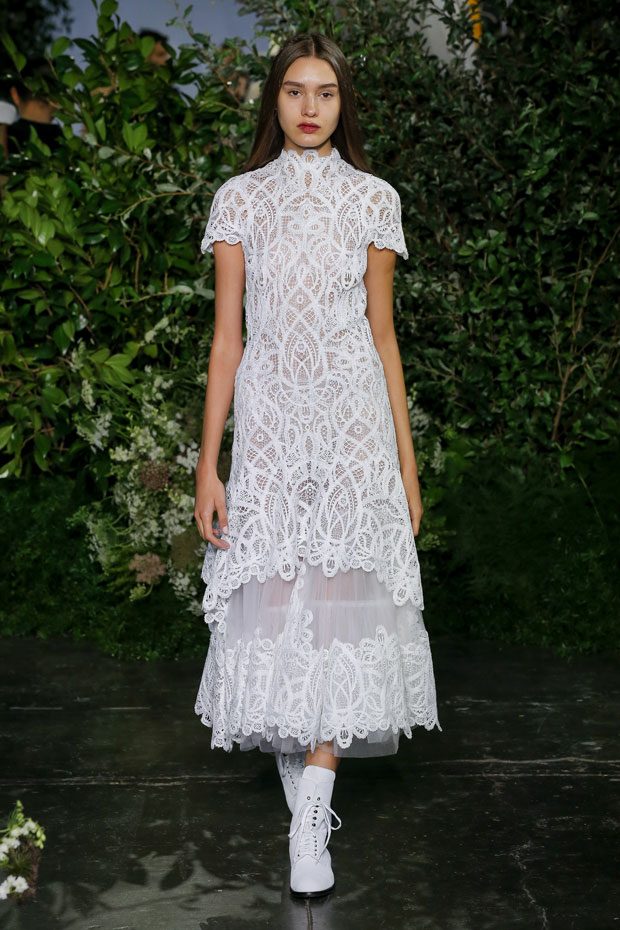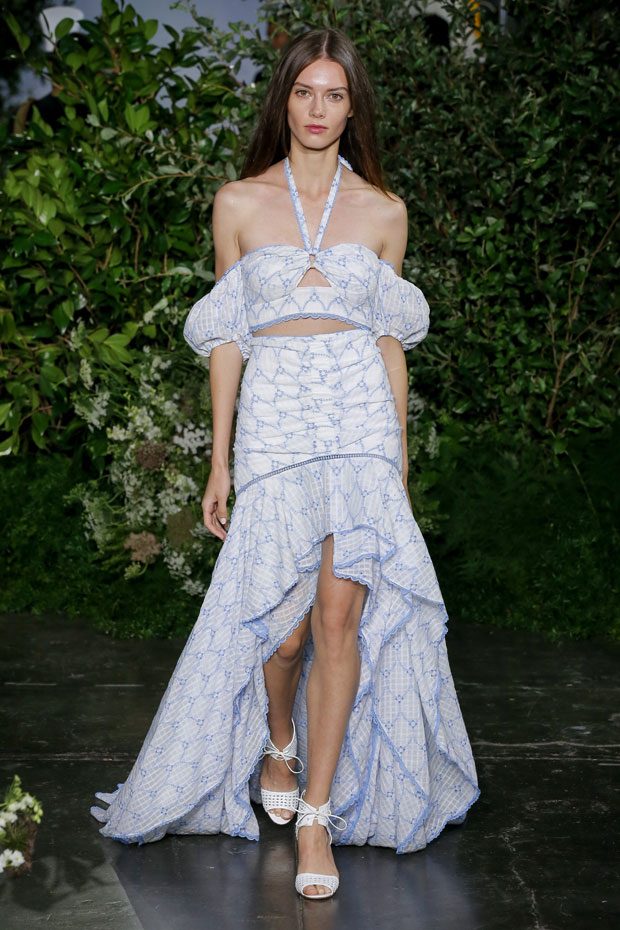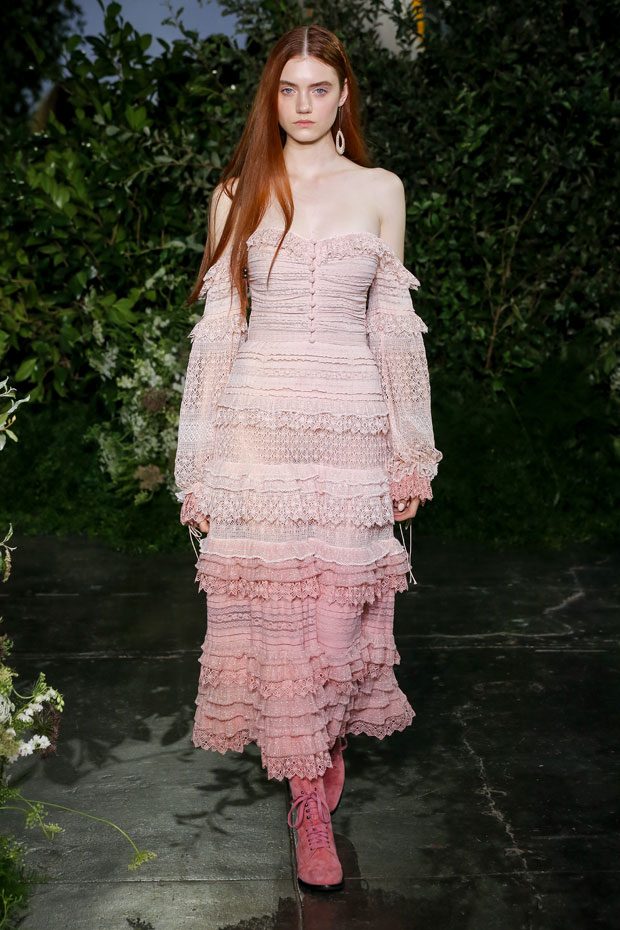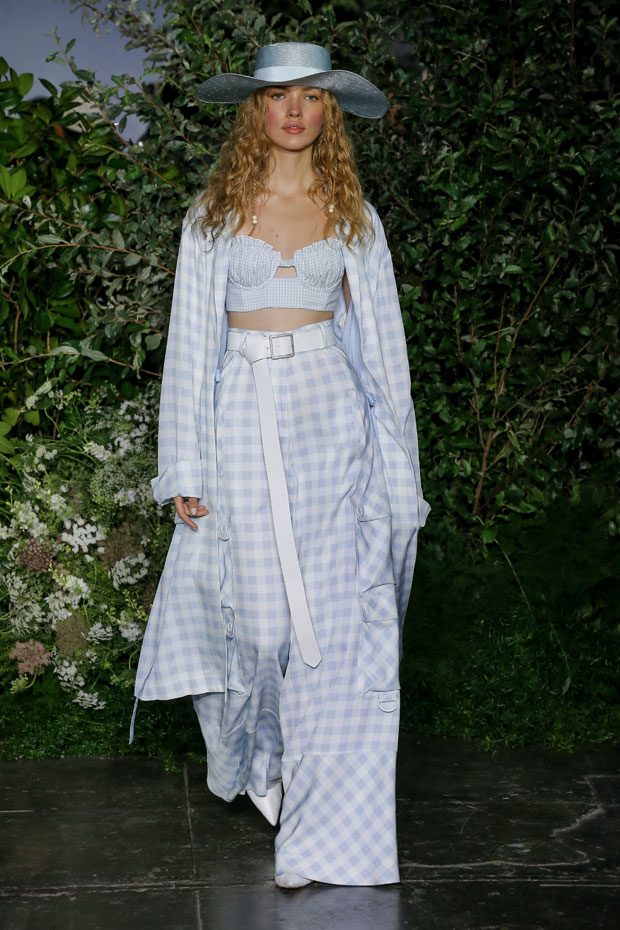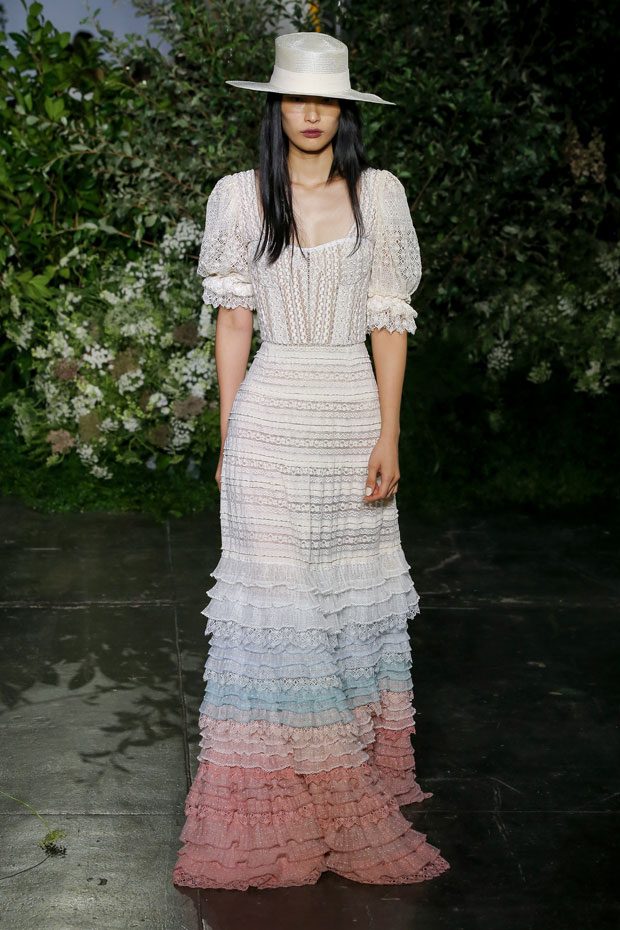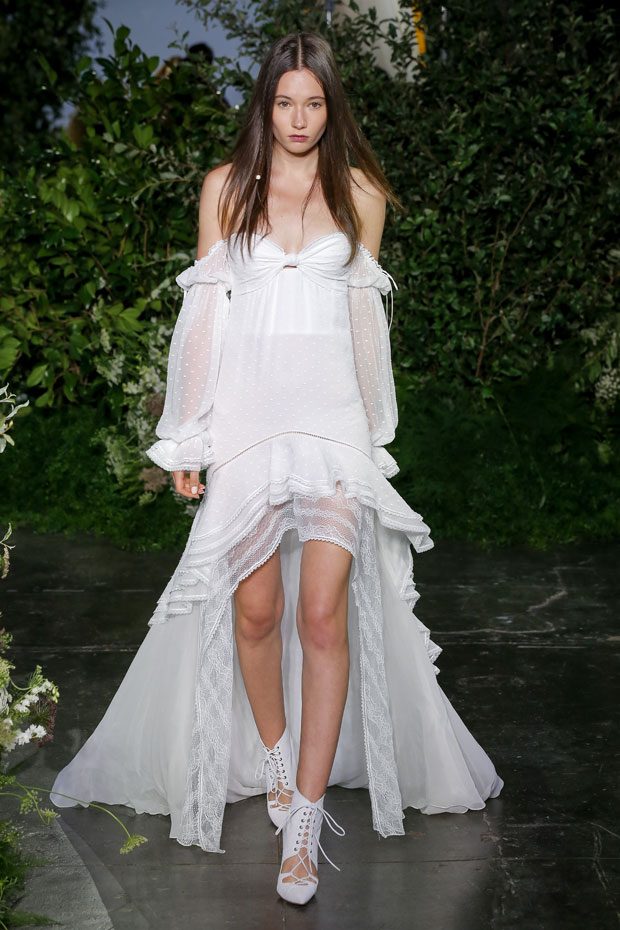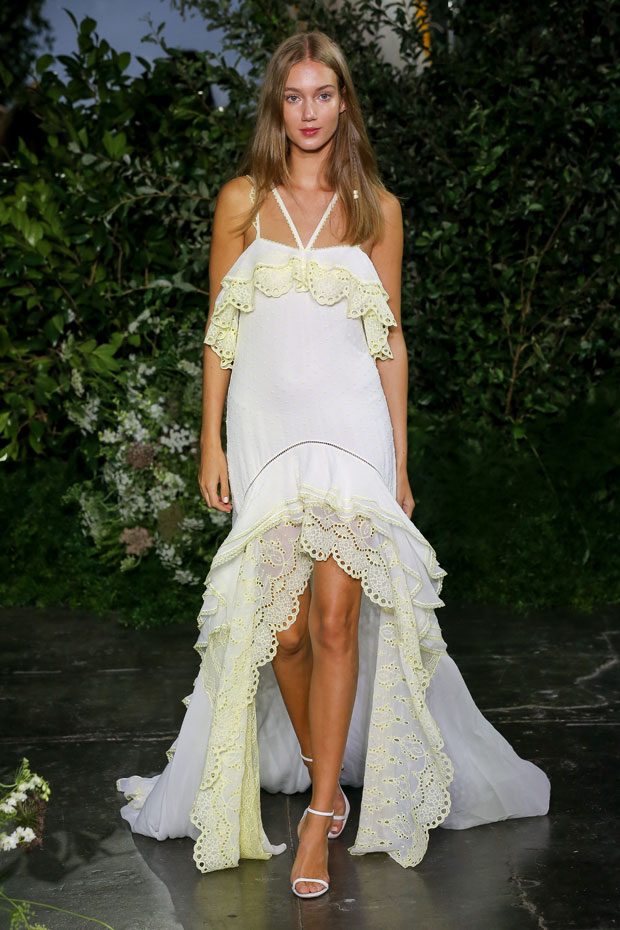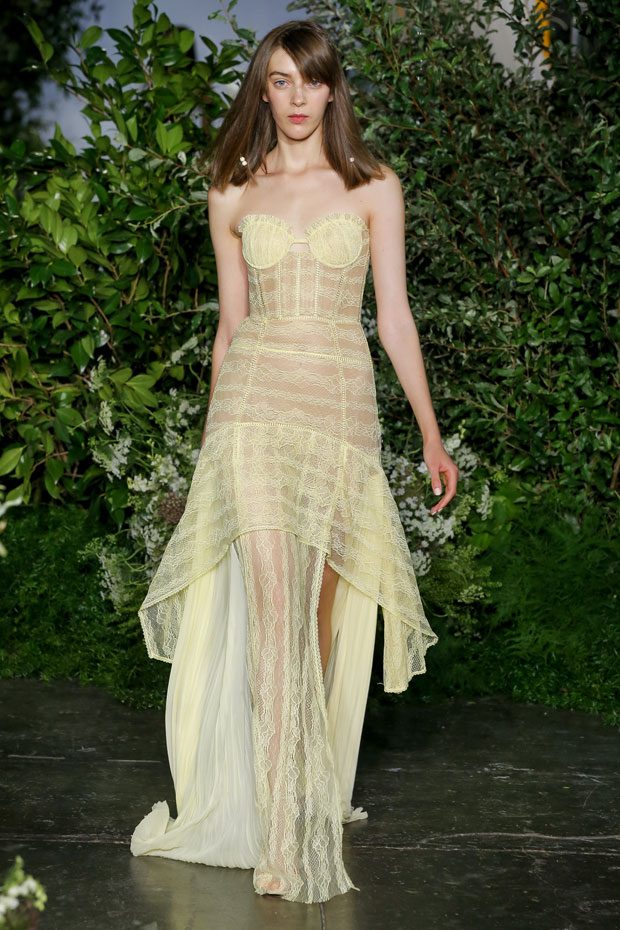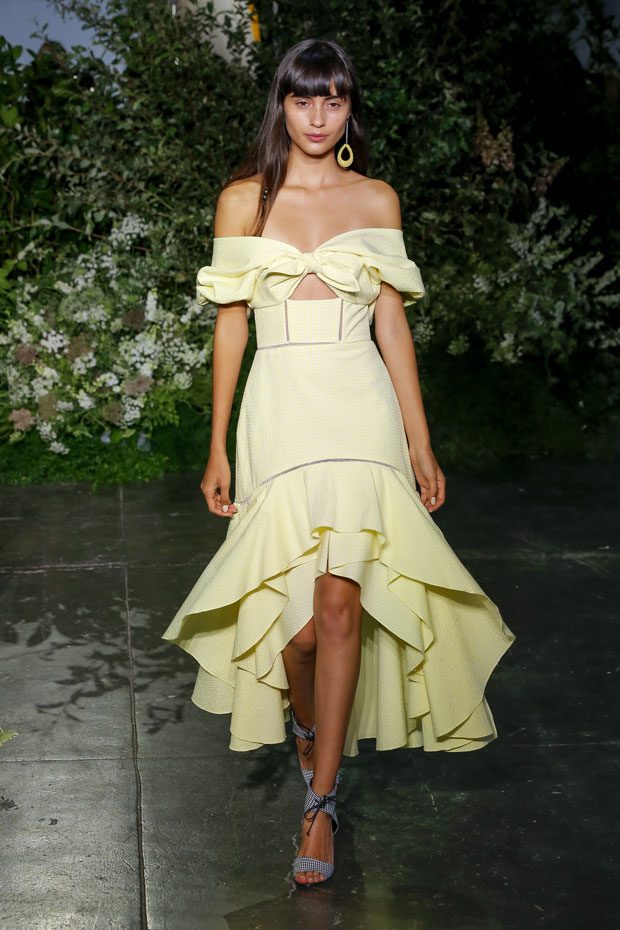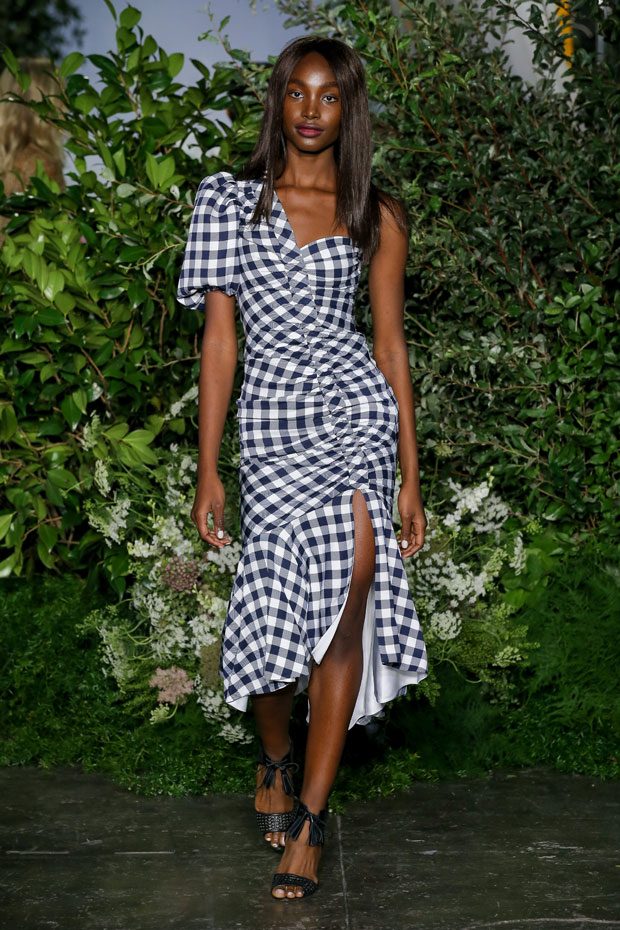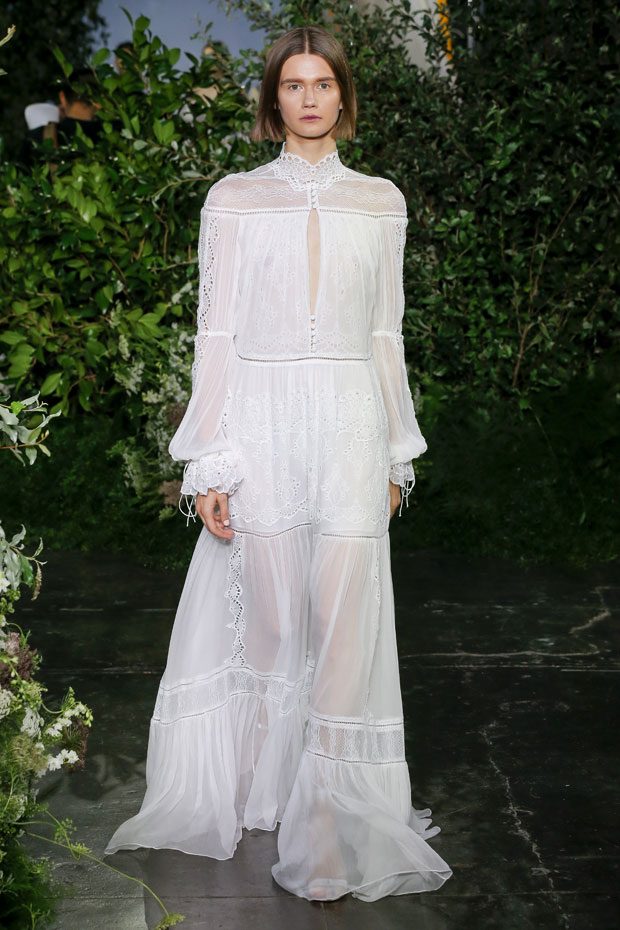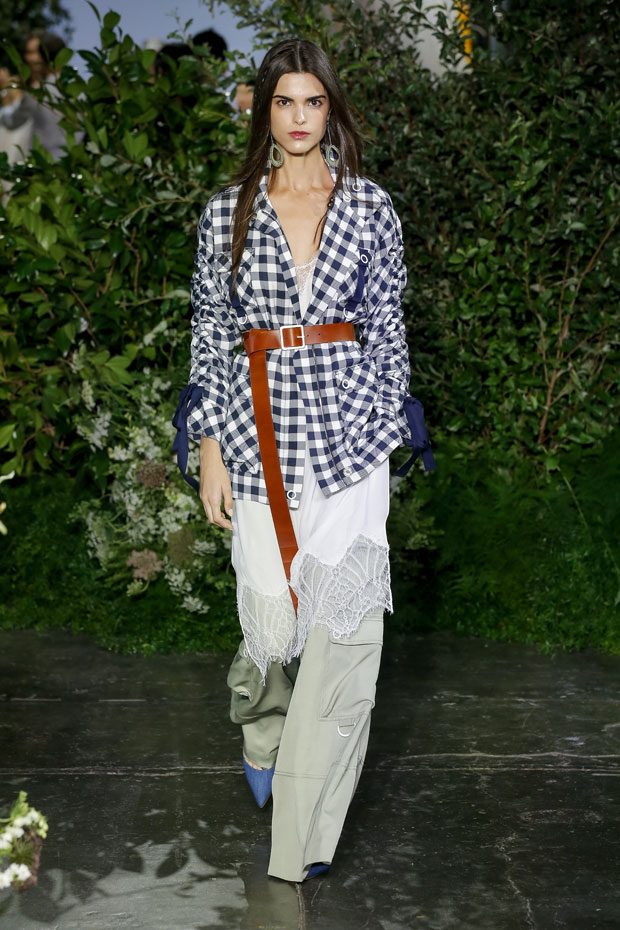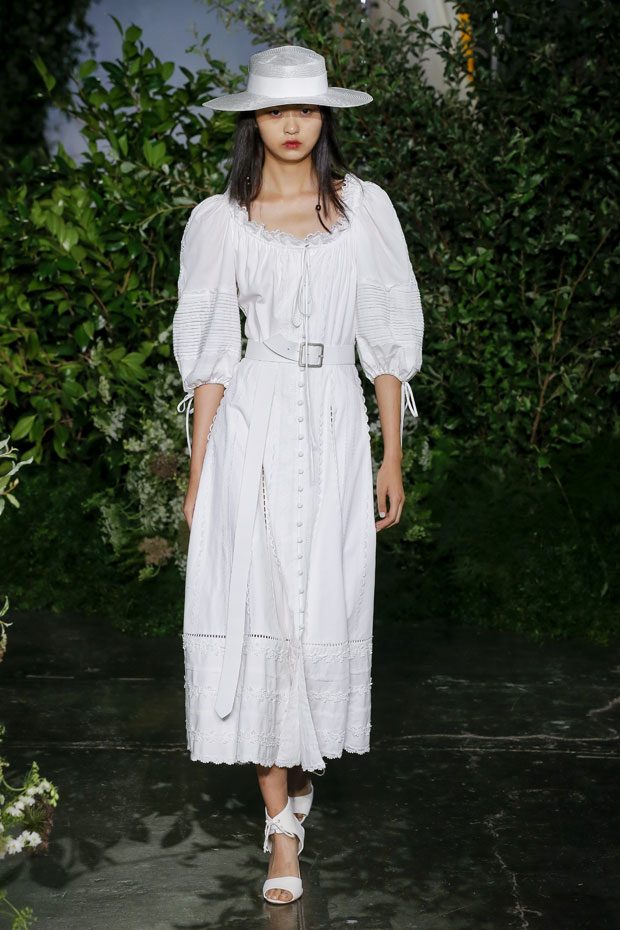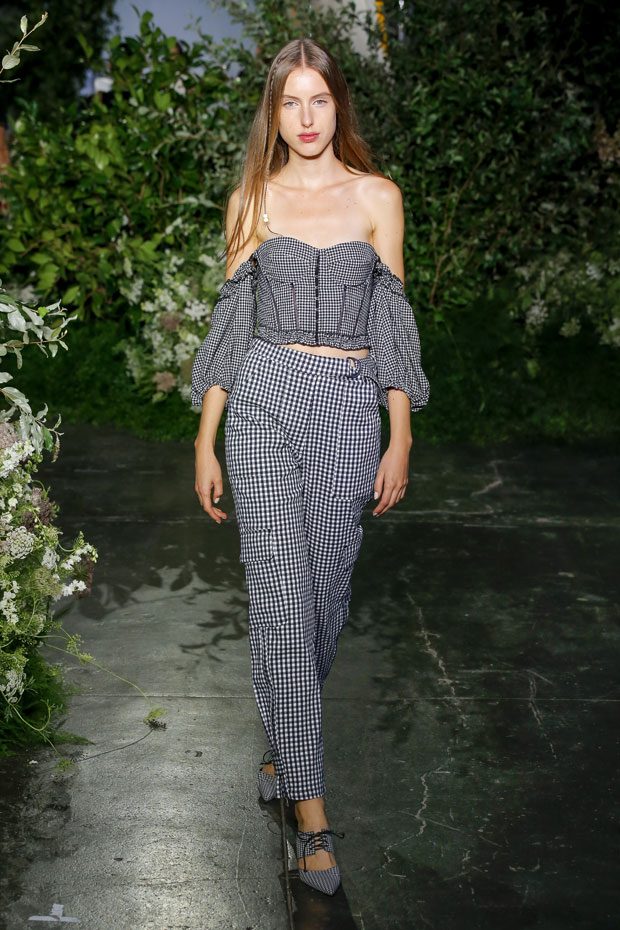 Images courtesy of ©Jonathan Simkai