Just as everything especially photography is in today's world instant. Digital cameras have reshaped our lives for eternity to come, however it is interesting tracking the comeback of film into the fashion photography as well as our lives.
While conventional photography has changed immensely in the past decade, the fascination with old photography techniques has grown even stronger. Today when even our mobile phones are as sophisticated as the most expensive camera for fashion photography from only a few years ago, film has bigger value than ever. We are seeing a similar trend of sort coming back to music as well, with now nearly discarded CD-Rom pulling back in favour of Vinyl in addition to the revolution of digital streaming.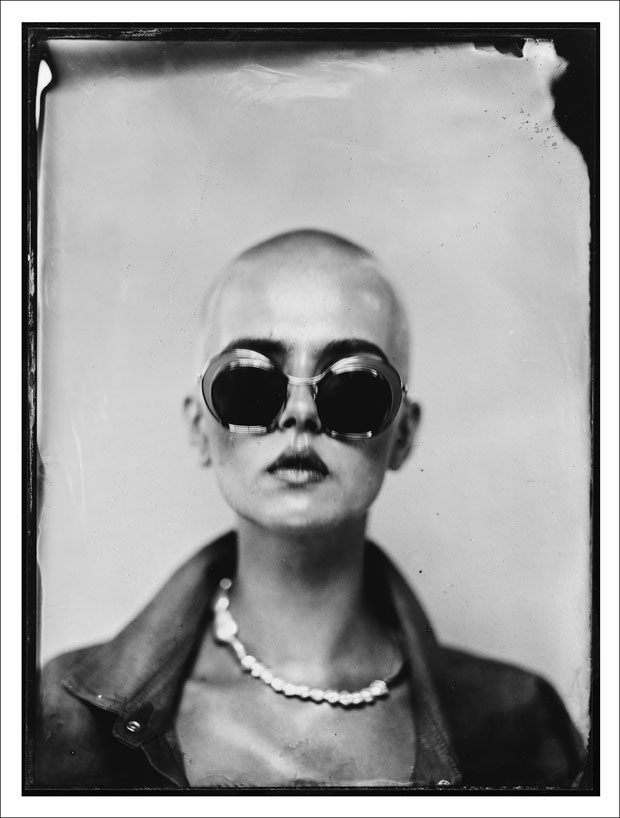 From amateur photography lovers to the professionals nearly everybody has a mighty camera in their pockets. One of the mobile tech giants has even teamed up with the most renowned camera manufacturers Leica on their recent series of mobile phones. In a move to celebrate the power of their Leica collaboration they even enlisted a slew of photographers and fashion industry maven's such as supermodel Helena Christensen as one of their faces.
THE LOVE OF INSTANT
It's a strange moment realizing we are discarding the very instantaneous digital photography for the love of all things Polaroid. While digital cameras are still dominating , it is interesting to recognize the comeback of Polaroid cameras on the market. Just as when creator of Polaroid Edwin Land and his company for the first time created the magical instant photography. Their idea was to capture the mesmerizing experience of having an average person, discovering the feeling of a picture developing in their hands. Further down the line their objective was to give us, average people, a way to make creative and technical changes while creating photos. This amazing experience is fascinating to this day. Polaroid cameras are back on the market like never before. Even when conventional photography has moved on in a massive manner in the past years, Polaroid became vital once again. This sensitive and expressive photography moment still has a look of his own and manages to remain unique. To this day it is a true labour of love to many of us amateurs and pros alike and it still finds new fans all the time.
Without a trace of doubt thanks to the dreams of Edwin Land we are to this day able to enjoy, share and experience the magic of Polaroid.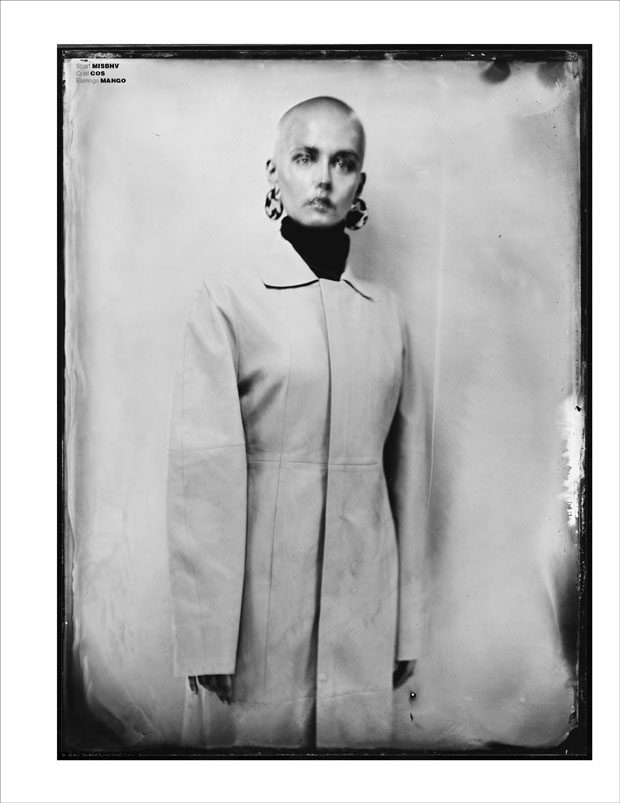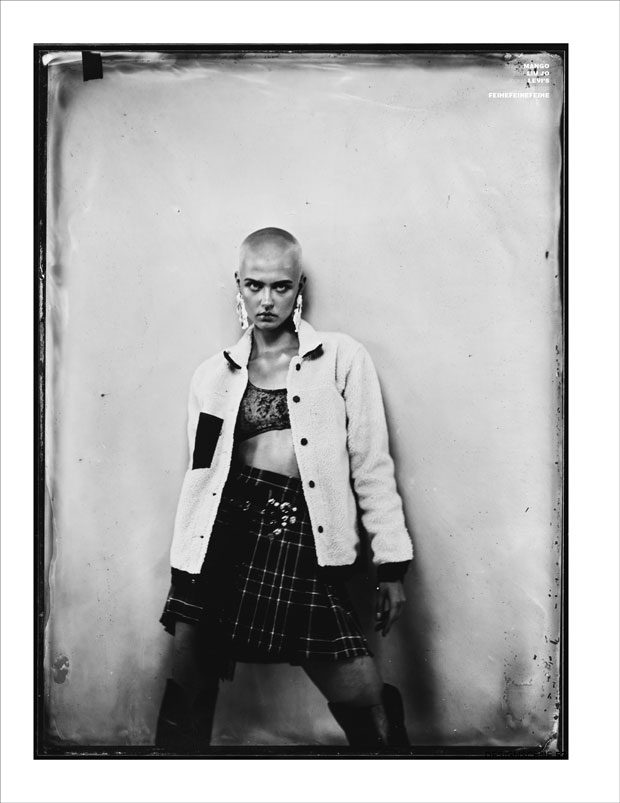 UNFINISHED CANVAS
For many photographers working today, the film is an unfinished canvas, calling for a personal touch. There is no going around it working with film photography is fun and entertaining. It is infatuating to play around with the numerous settings, various cameras as well as discovering the new types of films. For many creatives in the field saturated of often terribly monotone work with digital, the not waiting for your images while giving you a bounty of options often complicates the process of selecting the best image. All of the above for many in the field has taken away their initial excitement with photography, making their job just a dreary task.
From digital to Polaroid's instant we drift literally centuries back with the contributor to our story the talented young photographer Jacek Szopik. The Stockholm based photographer contributor of the shoot accompanying our piece entirely photographed with a 19th century camera. Szopik created the photos with a special chemical process, known as collodion photography. This meticulous task was invented in 1851 by Frederick Scott Archer, known as the collodion process it was widely used until 1880. Collodion technique was then pushed aside in favour of the dry plate which became more popular. With the wet plate after sensitizing the plate photographer has only a couple of minutes to expose it and go into developing. With vaporous ether and ethanol the time is of essence, thus if the plate itself goes dry before developing the image will never surface. It is said the name of this unique photography technique comes from greek word, where the word ambrotos means immortal. The images created with ambrotype can last for centuries. Jacek shares: "It's made on a piece of glass, the whole process is very magical. The photographic film liquid is filled on a glass plate, and later it is deep washed in silver. Later you have about 3 minutes to take 1 picture."
While without any discussion more difficult then typical film photography Collodion technique is also far more expensive. Creating one image can cost you up to two hundred american dollars, while at the same time there's a strong chance of an image not developing. The process is still present to this day, taught in some of the better photography schools, and it is legitimately considered an art form.

The Question of a Distinct Look
While the whole process of working on film feels quite different, shooting on the same does require more attention. You get a feeling of putting in fragments of genuine emotion into each and every photo you create. And in back of our minds the spectator believes there's a laborious task behind every photo captured on film. However, many creatives in the industry are rightfully questioning the distinction of analog film photo trend coming back. The fact many young photographers shooting on film are often recreating the already seen is a truly strong argument. Many of them did not grow up shooting on film thus even when not intentionally they look up to the already well known images. Very often when you go through these photos, a photography maven, can look at a photo and recognize where and whom did the inspiration come from.
No doubt with the pressure to keep up with the trends, and also the ever growing number of print and digital magazine the quest for more content is insatiable. Currently magazines are capitalizing on the sentiment of film photography – even when it's photographed digitally. The glam days of the 00s are far from a mainstream trend, and are taken back for the more spontaneous and less-controlled like process.
Shooting on film or with modern digital technology is to get noticed only once the creative creates a unique point of view. 'till then for us amateurs not wanting to spend on film or a polaroid camera perhaps an analog phone app is the answer. It even makes you wait 24 hours to 'develop' the photos!
Words by Zarko Davinic, D'SCENE Publishing Editor In Chief
Photographer Jacek Szopik
Stylist Robert Kielb at LAF AM
Makeup Artist Victoria Kalinichenko
Model Mia at Como Model Management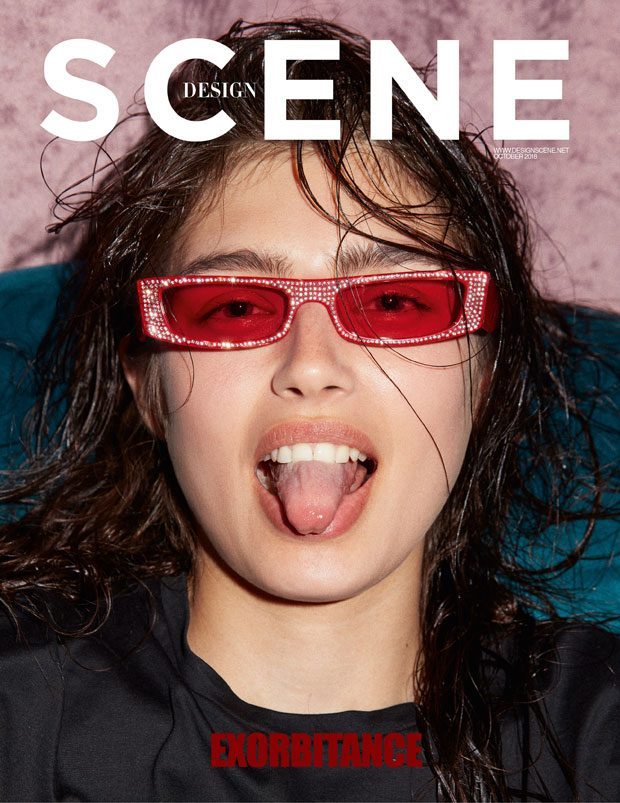 Originally published in Design SCENE #026 – Get your copy in print or digital on our shop page.