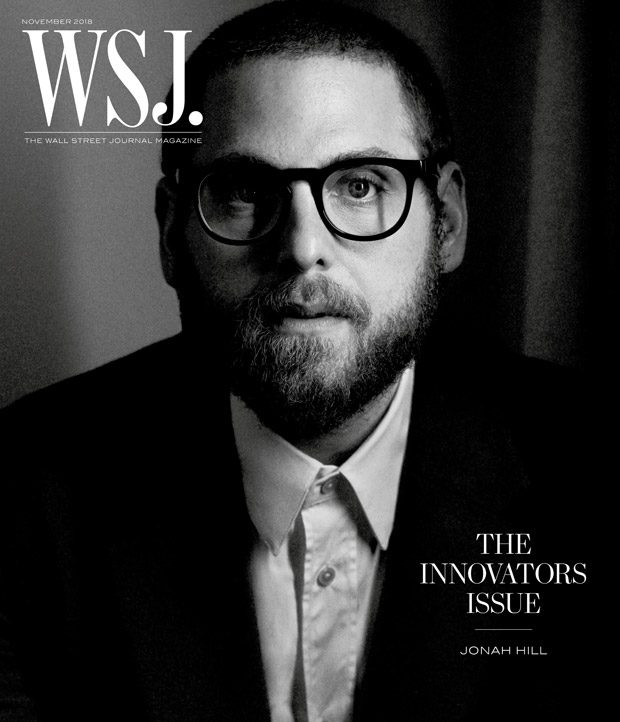 The the two-time Oscar nominee Jonah Hill takes the cover story of WSJ. Magazine's November 2018 Innovator's edition lensed by fashion photographer Craig McDean. In charge of styling was Julie Ragolia, with set design from Piers Hanmer, and grooming by Kumi Craig.
"Jonah has this openness, I've always felt so loving and connected to him, because whenever we'd talk, it was just the most raw, sweet thing—the way he expressed himself. I love that quality in people; it's rare. I've been watching him in everything he's done, and I've been blown away. Jonah's hysterically funny, but I also think he's heartbreaking. I really do think he's a genius." – Emma Stone on Jonah.
For more images + story continue bellow: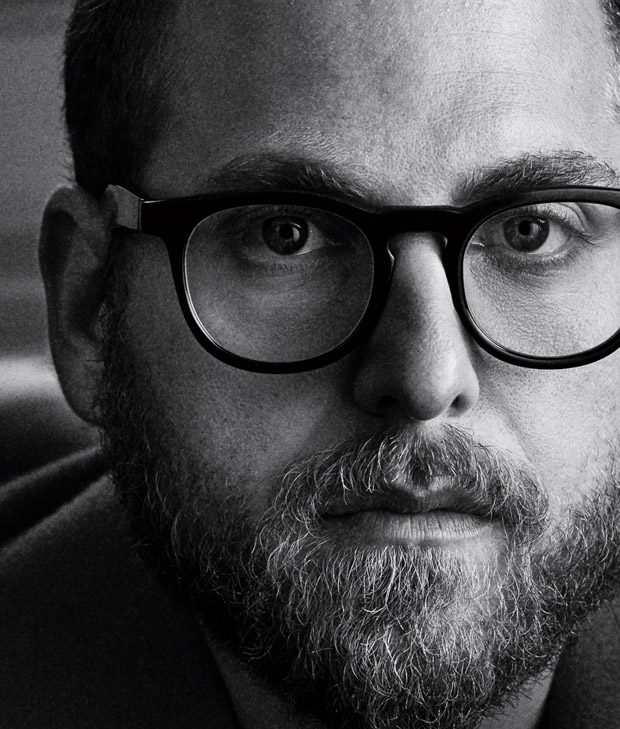 Jonah Hill on his decision to finally direct
He went to see then-29-year-old director Damien Chazelle's Whiplash with Spike Jonze and Bennett Miller, who directed him in Moneyball. As Chazelle's name flashed on the screen, Hill says, "Bennett turned to me and said, 'That guy's younger than you… you better get to it. That's what really kicked my ass into gear. I have to thank Damien Chazelle if I ever meet him."
JH on Mid90's on-set camaraderie:
Hill turned to real skaters, with limited or no acting backgrounds, and coaxed moving performances from all of them. He hunted for talent in skate parks.
"Now I am the old guy at the table," he says, laughing. "Like the dad. Everyone's sitting around at lunch roasting each other, it's so fun."
One day, Hill noticed one of the skater/actors, Olan Prenatt, looking pensively at something below the table. "I look down, and he has his rumpled-up script under the table, and he's working his ass off," Hill says. "I went outside and cried. I was emotional. He worked so hard."
JH on signing on for Netflix's Maniac, a darkly comic series in which Hill and Emma Stone play troubled souls seeking inner peace in a radical pharmaceutical trial:
"Honestly, I wanted to hang out with her," Hill says. "We're both so busy, we never get to hang out. I was like, 'OK, cool, I get to work with Emma? Amazing.'"
"She's unbelievable," Hill says. "To see how she's flourished as an actor?" He shakes his head.
JH on his kid sister Beanie Feldstein, an actress who played Saoirse Ronan's best
friend in Lady Bird:
"It's a good thing I
can direct, because once the world discovers her, there's really no use for me."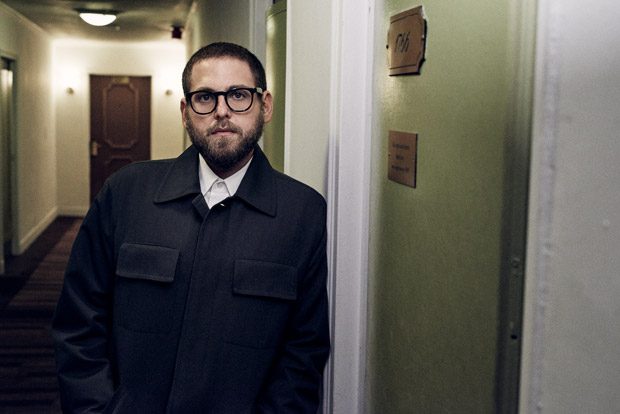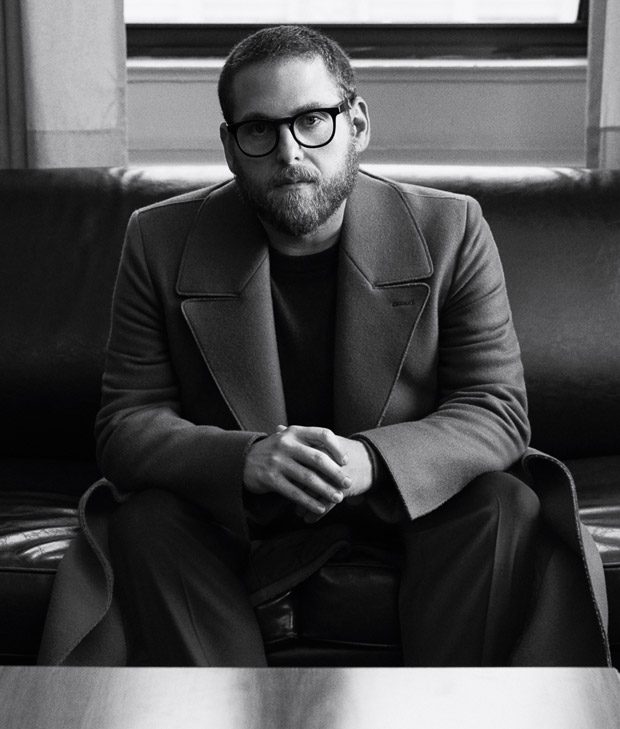 JH on style:
The internet is full of photos and tributes to Hill fashion: a flowing brown overcoat, tie-dyes, soccer shirts, a brief interlude with pink hair. The attention appears to delight him. "It's really flattering, because I do love fashion, and I do care about style," Hill says. "And it's been amazing to have your style recognized. It's so personal, you know."
"I was trying to make my sister laugh," he says now. "I looked in the mirror and I was like, 'This is sick. I'm wearing dress shoes, dress pants and a basketball jersey.' I knew [paparazzi] were going to photograph me, because they're always just outside of my house. So I had fun with it. It was me playing with everyone. That's me commenting on the joke." "More people will see that than [Mid90s]!" Hill exclaims. "That's where we're at in the world. But it's just where we're at, you know?"
JH on whether he'll leave acting to focus on directing:
"I just want to make things from my heart," Hill says. 'That's all I care about, making things. If there's a great part, I'm lucky enough to get a great part. If I'm lucky enough to write another film that means something to me and direct it…. I want to make things with people I love."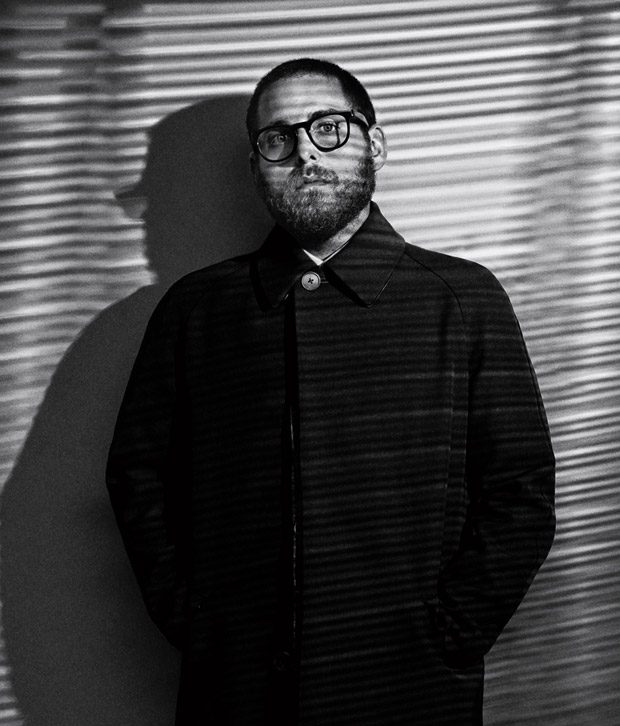 WSJ. Magazine November Innovator's issue, on newsstands Saturday, November 10th, 2018 – www.wsj.com