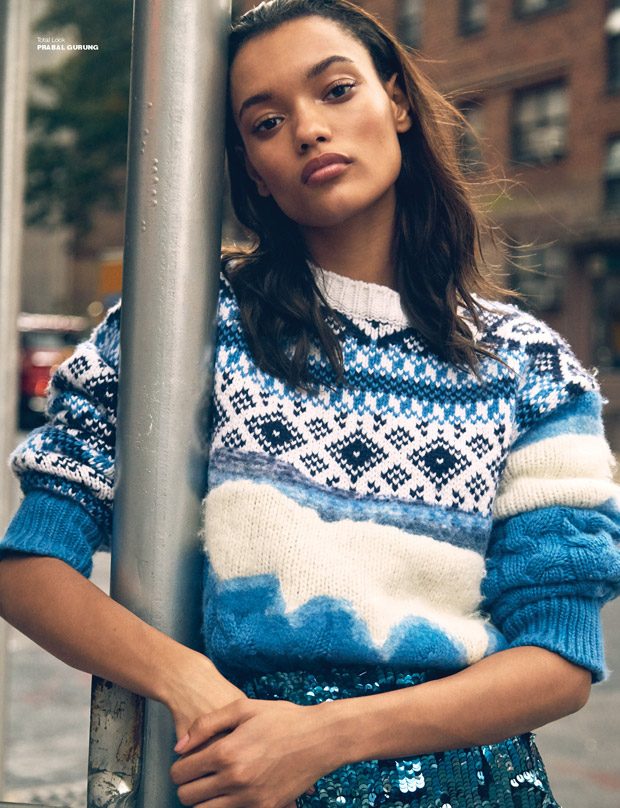 Breakthrough star of the modeling scene and Victoria's Secret runway star LAMEKA FOX sits down with Editor ANA MARKOVIC for our exclusive cover story interview to talk her beginnings as model, importance of eating healthy and diversity in the fashion industry.
Discover more of the story captured by fashion photographer Frederic Georges + read an exclusive interview with Lameka below: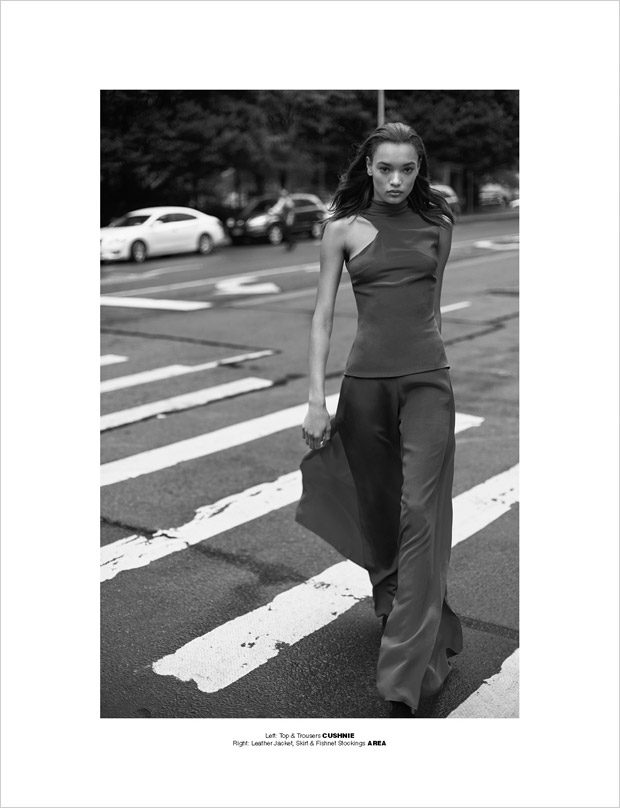 You career started with a hashtag, can you tell us more about it?
I was always in love with fashion and taking pictures but living in a small town on a farm the concept of being a model seemed so far from reality. I finished school early so I had a lot of free time and one night I stayed up just browsing fashion websites when I came across a Harper's Bazaar article on how a hashtag could turn you into a model. It was a new scouting platform created by my agency, IMG Models, called "We Love Your Genes". I had maybe a couple hundred followers at the time so I honestly didn't see it working out for me but I was interested so I tagged three or four pictures #WLYG. A few hours late Jeni Rose from IMG Paris direct messaged me on Instagram asking me to email more pictures. I still was skeptical but I googled her and saw it was legitimate. At the time I was 17 so she talked with my mom and the following week I moved to NYC.
What was the first thing you learned as a model?
I think the first thing I learned as a model was just how to take care of myself. I always felt really independent as a kid but that was really put to the test when I moved on my own. My grandparents raised me and I remember I always told them when I turned 18 I would move out to New York City. The fact that I did that a year earlier than I said I would was pretty wild but it taught me a lot.
How different was real modeling world, from the one you imagine before you started working?
The modeling industry is much different than I imagined. Mainly because I never really looked at it is a job before. There are a lot of challenges coming into this industry and trying to make a name for yourself. So when young girls message me and ask how to get into modeling I tell them as amazing as it is, it is also a lot of work. It's hard being away from home and traveling all of the time. Never knowing what your schedule is going to be and maintaining your image. Not just aesthetically but also publicly. I am very blessed to do what I do. I love watching collections come together and being apart of the story someone wants to curate. However, that doesn't take away from the fact that I have to work really hard as well.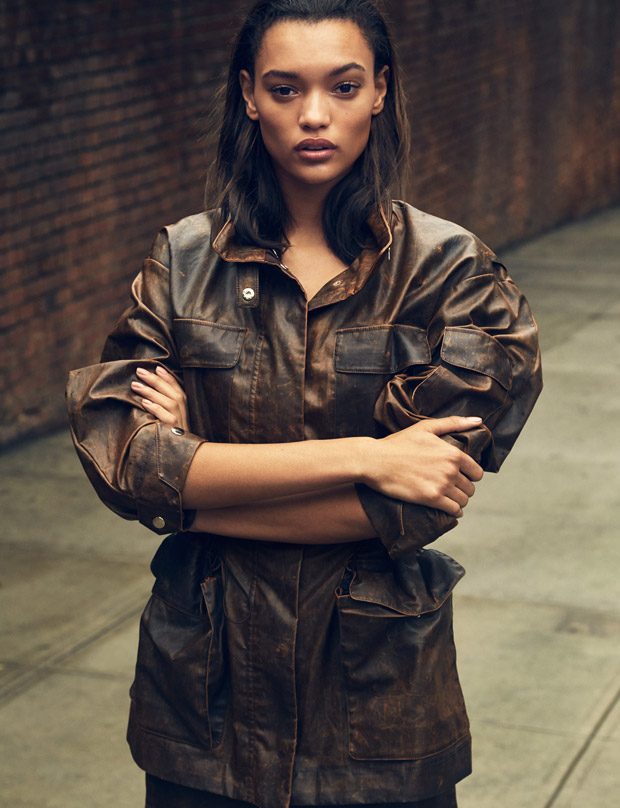 The craziest shoot you've ever done? 
I think the craziest shoot I ever done was in Morocco mainly because it was in the desert and our base camp was with a Berber family outside of the city. Azim Haidaryan shot it and it was styled by David Vandewal who has become a good friend of mine. It honestly was such a beautiful experience being on a camel farm in the middle of the desert. The family who lived there didn't speak any English and their reactions to all of the looks I wore were priceless because it was nothing they've seen before.
And the most glamorous one?
The most glamours shoot I've ever done was probably my second commercial shoot for Victoria's Secret. When I was younger after I went to feed my horses we would check the mail at home and always get the catalogs in the mail. My godmother always said that would be me one day. As a skinny kid with a gap and frizzy hair I obviously never believed her but I am so blessed that I've built a relationship with the brand. I was so nervous because I remember watching videos of all the Angels as a kid. They really are amazing and I felt so sexy and glamours shooting lingerie.
Do you think there is still a lack of diversity in the fashion industry?
I would say now there isn't so much of a lack of diversity because it's growing. This past season in New York was historically the most diverse. It's a sad reality, I remember my first two seasons I was really upset because if I got a show I didn't know if it was because they genuinely wanted me there to just needed a "token" black girl. I'm not even fully black and there are so many beautiful girls I think it's necessary for us all to feel included and represented but luckily its growing. It's just a shame that it took this long.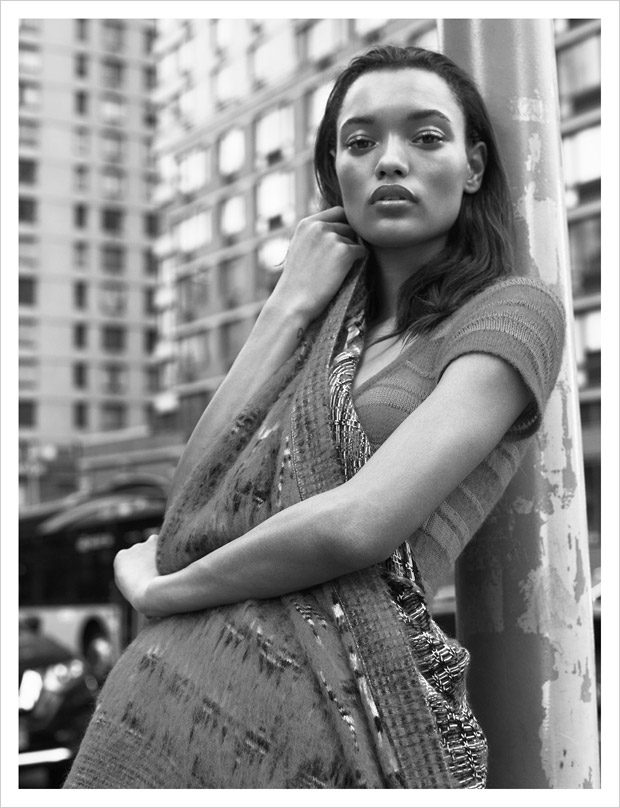 What's your opinion on girls modeling before they are 18?
I started modeling a month after my 17th birthday so it would be rather hypocritical to say I don't agree with it. However, I wish I waited a year and I believe it should be the same in the industry. When you're young you're extremely impressionable and no young girl needs an agency telling her how she should be. I think its important for you to know yourself and have a sense of security and self love before you work in a professional environment based on the way you look. Its healthier and you will be a lot happier that way.
Do you feel the pressure to maintain a certain body image, and how do you stay body positive?
Naturally I have always been thin. The number one thing I hate is when people comment on Instagram and say I'm anorexic. I'm not and even if I was, anorexia is a disease that affects millions and is fatal. You wouldn't make fun of anyone with any other disease so it baffles me that people feel comfortable to do so with an eating disorder. I always said unless I really wanted to work as a model and it was making me happy I wouldn't sacrifice my love for food to work. I hate that I contribute to something that can make others feel bad about themselves or that they have to look a certain way. Which is why I try my best to share my love for balance. To eat well and also treat yourself. I want to show love to everyone. As long as you're healthy you should be happy. Theres nothing wrong with wanting to lose or gain as long as you do it with a healthy mind.
How much working in fashion industry influenced your own perception of beauty and style?
Being in the fashion industry definitely made me more aware of beauty and style. I have been introduced to so many talented people. It's also beautiful watching trends and collections come to life and using them to influence my own wardrobe and look. It has also allowed me to be more creative with what I decide to wear. I don't think I would have experimented with my look so much if I wasn't a model but when you have someone deciding different things for you and you witness it you see something new you may want to try.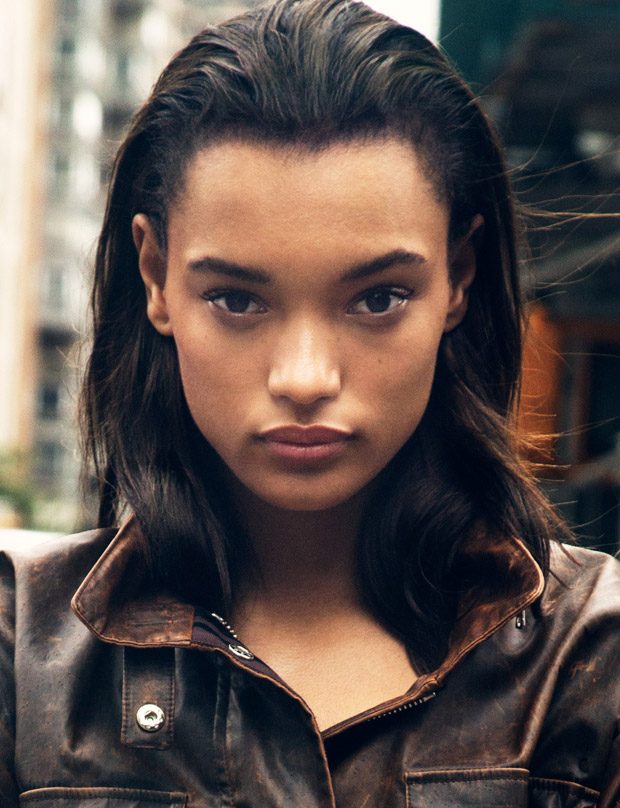 When do you feel the most confident?
I truly feel the most confident when I'm naked. I think its funny because I work in fashion and am surrounded by beautiful clothes which I also enjoy. However, there is something so free and organic with just being unclothed. I wish everyone felt that way because I know it's such an anomaly.
Your ultimate fashion icon?
My ultimate fashion icons are Cher, Rihanna, and Rosie Huntington-Whiteley. I appreciate anyone who is unapologetically themselves. I think these three women epitomize a certain seductive yet classy style. They wear the clothes without letting the clothes wear them which is beautiful and something I admire. I hate when someone wears something and I can recognize every label and that's why I like the outfit or that's that I notice. I don't want that for myself but whatever makes you happy is what you should wear.
How would you describe your personal style?
I would describe my style as unpretentious, sexy, a bit risqué yet classy.
Do you have signature fragrance?
I pride myself off of my fragrance, I keep a travel size with me in my bag. Its from a Argentinian parfumerie with an exclusive boutique in SoHo. I don't want to give the name but the top notes are Hay and Tobacco.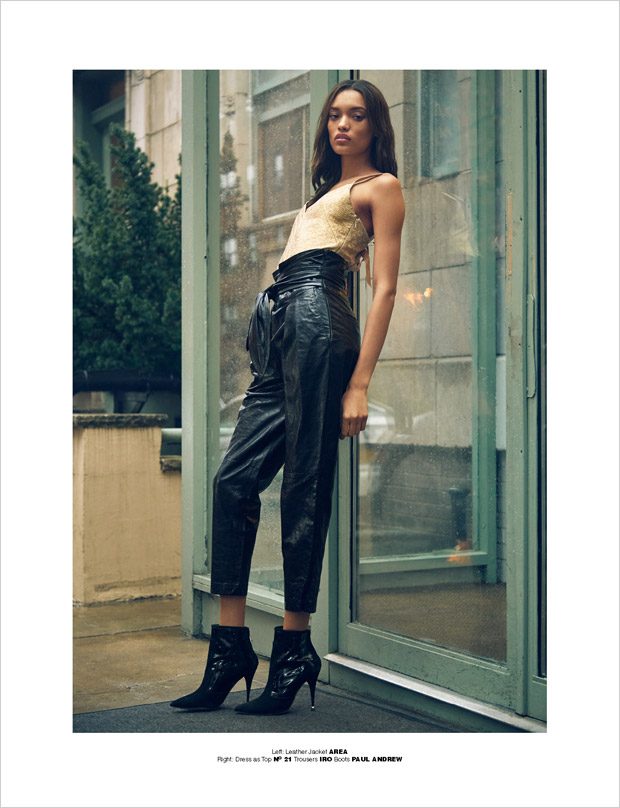 Favorite hashtag? And who are your top five favorite Instagram accounts to follow?
I don't really use hashtags however my five favorite instagram accounts are @humansofny, @intothegloss, @valentina_muntoni, @rainbowsalt, and @namvo.
Your tip for taking the best photo?
There are two things you need to take the best photo. The first one in lighting and the second is to find your angle. If you have both of those then you're good to go.
What's your beauty secret?
My beauty secret is moisturizing. I love to moisturize, you'd be surprised how few people do it but it is the number one thing you need to have healthy skin. I love oils- but not coconut because it is a comedogenic. My favorites are jojoba and organ. Even if you have oily skin you can use oils which is a common misconception that you cannot. I also love raw shea butter and there's this amazing lotion from Skin Drip that smells like summer. It has Aloe Vera in it and its super good for your skin. Just give me hydration and a good face and body massage and I'll feel 100.
Who would you like to see perform at Victoria's Secret Fashion Show?
I would love to see Ariana Grande perform at the show. I think she has an unbelievable voice and her new album is amazing. If I could walk to God Is A Woman that would be a dream. I also really love Kendrick Lamar, I saw him live for his first performance at MSG and he is such a star. He really knows how to move a crowd.
What's the difference between walking Victoria's Secret fashion show and walking a high fashion show?
The Victoria's Secret show is so much more different than what would you have in a high fashion runway. Mainly because it's more of a performance and it's truly about you and looking your best whereas fashion shows are about the clothes. They require different mindsets, both are fun.
Describe your perfect day off when you are not modelling?
My perfect days when I'm not modeling are spent in Tulum. It's a magical city, the energy is unmatched. There is nothing better that crystal clear water and sunshine. And the moon and stars are so bright in they sky it's truly magical.
So, when are you the most happiest?
I am happiest when I'm surrounded by the people I love. Ideally sharing a meal and listening to music. There is something so intimate about eating together. Food is a source of life and it's beautiful thing to share that with people. Which is one of the main reasons I want to publish a cookbook one day.
Keep up with Lameka on Instagram @lamekafox

PHOTOGRAPHER Frédéric Georges – www.fredericgeorges.com
FASHION STYLIST Sarah Gentillon – sarahgentillon.com
HAIRSTYLIST Mia Santiago
MAKEUP ARTIST Anastasia Durasova
MANICURIST Frances Liang
MODEL Lameka Fox at IMG New York
Available in print $23.90 and digital $3.90 – get it in our shop.