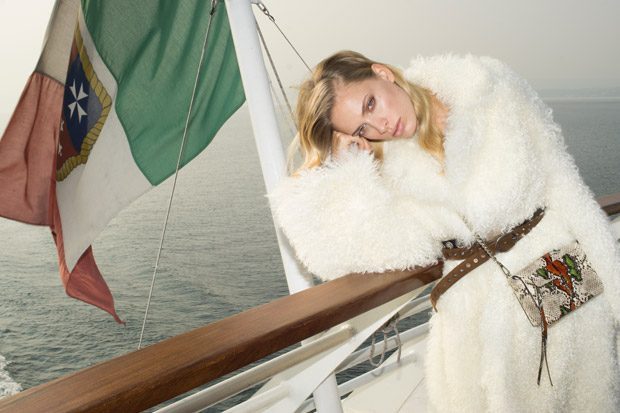 Face it, you need a leather bag. Those nylon backpacks that complement one's laptop or are given out on the annual days of a company with logos emblazoned on every panel are so freaking yesterday! And briefcases? Well, those are day-before-yesterday.
A leather bag is the real thing. It's smooth, stylish, looks and feel sophisticated, and sends out pretty much the same message about the person carrying it. At the same time, it adds to your style quotient significantly.
However, buying one isn't as easy as you might think. It's a question of how much money you're a willing to spend, and what brand it sports. Below are a few of the things you need to keep an eye on when choosing your next leather bag.
Read more after the jump:
1. How's the Leather?
Two words here: full grain. Have you come across a leather jacket that has seen through a couple of decades, but it looks better than is probably did while new at the store? This is because it was made from full grain leather. So, if the bag is full-grain, it's leather.
Full-grain leather is leather the way leather is meant to be. It's robust, top quality, and ages well, acquiring a patina that's totally unique. No plastics, no chemicals, but has that rich leather smell. The next time you come across something you like and it shouts "genuine leather", ask if it's full grain. Trust me, you won't be sorry. Be sure to explore and choose a brand that's committed to only using full-grain leather.
2. Is the Bag Vegetarian?
Yes, really. You have to ask this question, and I can promise you that no one will laugh at you. Every piece of leather is tanned in one of these two ways: with chromium and other chemicals, or with vegetable dyes. Vegetable dyes take more time, (usually weeks or more to be precise), but is eco-friendlier. And even for those who aren't in this to save the planet, keep in mind that the vegetable tanned leather looks better, will last longer, and as you can probably tell – smells better.
3. Where's your passport?
In case the leather doesn't comes from Italy, France, US, or England, it's probably not of such a great pedigree. Yeah, I just said it. This is not to say that you can't find any good leathers from other countries, but those four, especially those from Italy, have a long legacy of making exceptional leather. In fact, their leather is so good that some unscrupulous manufacturers like to tack on a "Made in XXXX" tag, while all that it's probably done in that country is fixing the zippers and the tags. So, be sure to look out for the provenance of the leather.
4. Money to Burn
Of course, everything that's of good quality is expensive; but not everything that's expensive is of good quality. This is one of the things you need to keep in mind when you're out shopping for a leather bag. When you find a price that shocks you, the quality might even shock you further in a couple of years. Most of the brands will charge for putting their name on the bag, and the perceived country of provenance – not necessarily the actual quality of the leather. As such, it's important to be mindful of why a bag costs what it does.
5. Other Tips
There's more to a bag than the leather. There are things like the small buckles, which help with the finishing and fastening. There're also the zippers, which help keep things together. The handle, is also an important consideration, since it's the part of the bag that you'll end up holding the most. The shoulder strap is also critical, since it's the most practical way of travelling with the bag while you go about your days' work. Each little bit of these will make a good bag great. As such, don't forget to look at these bits too.
6. Get any color, as long as it's brown
Henry Ford would probably have found kindred souls in most of the bag makers of today. As far as men's professional leather bags are concerned, brown seems to be de rigueur. The most common hues of brown leather are tan, dark brown, and light brown.
As a rule of thumb, the more formal the occasion is, the darker the color of the bag should be, along with the shoes and the suit for that matter. Black is generally the ubiquitous choice for lawyers and banker, but brown ages better. Some of the fan favorite brands have some dark greens and blues too, and it really comes down to personal tastes and preferences. Just don't forget that dual colors, or different color stitching are strictly a no-no because they will just look over the top and wont age well.
Images by Sami Oliver Nakari & Fabio Bozzetti