International architecture and design firm Rockwell Group's Madrid office headed up by two female design directors, Eva Longoria and Elisa Rodriguez has overseen many major European and Asian design projects including W Suzhou and The Prince Gallery Tokyo and most recently a redesign of the landmark 28-room Gran Hotel Inglés.  Eva and Elisa were at the helm of this massive a design task that honors the hotel's history and shapes it into an urban oasis for a contemporary traveler.
For DESIGN SCENE Magazine our Editor IGOR CVORO sits down for an exclusive interview with Rockwell Group Madrid Studio Leader EVA LONGORIA to talk about her love of architecture, creative process and Gran Hotel Inglés in Madrid.
What originally made you want to go into architecture?
Architecture has always been in my family; I grew up around design. My father is an architect and my mother is an interior designer. So ever since I was a child, I have always been interested in how a space shapes one's mood and experience. For me, design is about exploring the feeling and spirit of how people will inhibit the space.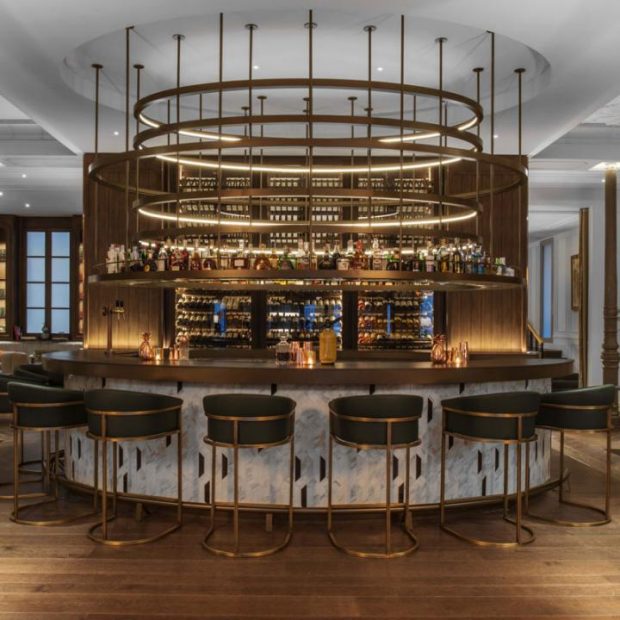 Do you have a role model or an inspirational person in the architecture field?
Andrée Putman gave a lecture at Parsons School of Design when I was attending as a student. Her vision of elegance and clarity is a great source of inspiration.
How long have you been working at the Rockwell Group?
I first started at Rockwell Group after graduating from New York's Parsons School of Design. I worked in the New York office for a few years before moving back to Spain. I joined the Madrid office eight years ago.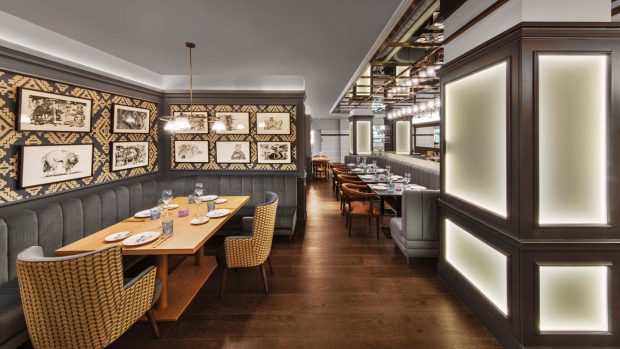 What does your creative process look like?
At Rockwell Group, we're interested in seeking out new, unfamiliar project types and reinventing existing ones. Creating these different experiences is a constant source of inspiration when I start a new project. Our goal is to then spend as much time understanding the client's goals and dreams and the location so that we can create a narrative. We use every device—texture, technology, craft, unexpected collisions—to create a rich, evolving story.
Do you have a favorite project?
It's impossible to name just one! Our Madrid office has worked on a diverse array of projects all over the world, from Prince Gallery Tokyo Kioicho Hotel and W Suzhou to Virgin Hotels Chicago to the Taj Mahal Palace and Tower Hotel in Mumbai. Each one presents a new and exciting design opportunity.
What is your ultimate goal when it comes to your work?
At Rockwell Group, we strive in every project to create opportunities for people to connect and share experiences. In our hospitality work, I love the idea of creating a home away from home where everyone feels very special as a guest.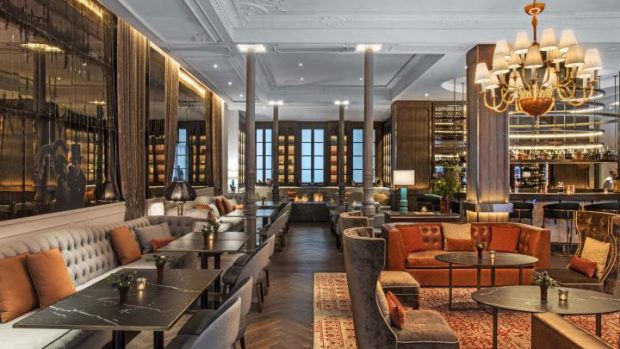 Could you tell us about the concept of the Gran Hotel Inglés restoration? What was the main inspiration? How did the history of the hotel affect the redesign?
A landmark since it was built in the 1853, Gran Hotel Inglés was the first hotel to have a restaurant, and on the first street in the city to receive electric lights. It also attracted politicians, artists, and writers from Spain and all over the world. As designers, we were in the unique position to tell this story through the design. Our goal was to celebrate the hotel's past in a contemporary and luxurious setting that meets the needs of today's modern traveler. We poured over the rich history of the hotel's location and of the iconic hotel itself – to weave allusions to the past into our design concept with clever details. We researched original newspaper clippings and advertisements from the time of the hotel's opening in 1886 and looked to past cultural figures, Virginia Woolf and Henri Matisse once visited! That passed through the hotel for inspiration. For example, the lounge on the west side of the lobby has antique bronze mirror with faded historic images of long-ago guests and famous hotel visitors. The lobby also features some of the hotel's original chandeliers and columns. In the guestrooms, closets are lined with wallpaper that features vintage copies of hotel postcards. The original hotel passed these to guests to write letters and mementos, so we also designed custom valets that hold new postcards for guests, allowing them to continue the tradition.
What are the interesting aspects behind this project that you won't be able to experience with an entirely new building?
The building's history! We had the exciting opportunity to provide a fresh point of view for the property that still retains the hotel's original splendor and celebrates its storied past as a meeting point for intellectuals. Every single detail, from the notion of the space to the level of service, has been designed to deliver an individualized and memorable experience particular to the original building and its unique location.
The hotel is located in Madrid's famed Barrio de las Letras, a cultural and historical center home to many writers of the Spanish Golden Age. Within walking distance to the Puerta del Sol and various attractions, the neighborhood is vibrant throughout the day. So we also really wanted to create a hotel environment that not only engages guests, but also locals. People can enjoy authentic Spanish tapas at Lobo8 restaurant or unwind with a cocktail in the hotel lobby. We really wanted to turn it once again into Madrid's gathering place.
What were the biggest challenges that you had to face while working on a project of this scale?
The biggest challenge was working within the 165-year-old architectural envelope of the building. The hotel was built in 1853, so the structure was really showing its age. Many years had gone by since a renovation had occurred.
What is next for Rockwell Group's Madrid office? What projects are you currently working on and could you give us a sneak preview of your upcoming projects?
We're currently working on W Madrid, Fairmont Vesper Hotel & Residences in Moscow, two restaurants in Oman, and a luxury resort in the South of Spain.
Log on to Rockwell's Group official web page to get familiar with the Madrid office – www.rockwellgroup.com
All images featuring Gran Hotel Inglés – Calle Echegaray, 8, Madrid, Spain, photography by ©Eric Laignel courtesy of Rockwell Group.
Originally published in DESIGN SCENE Magazine Issue 27, available in print & digital.