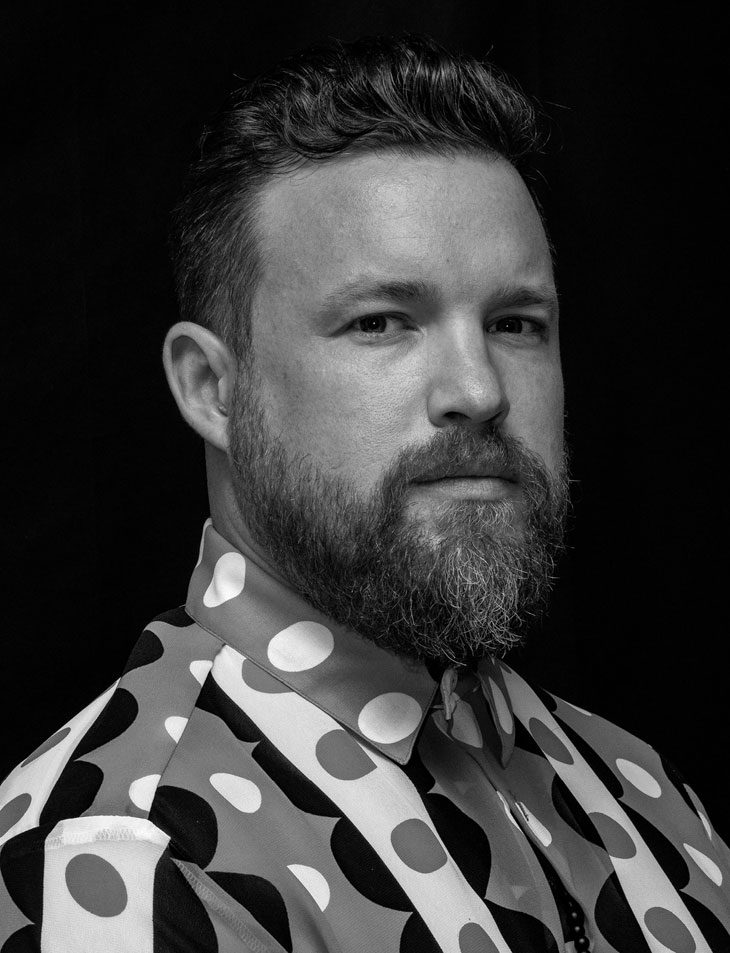 Furniture designer TROY SMITH is already known for creating his wonderfully colourful and creatives pieces by hand, with a flare for using unconventional materials. His shapes are reminiscent of classic 20th century lines with a modern twist.
AVAILABLE NOW IN PRINT $22.90 & DIGITAL $4.90
The Toronto based designer sits down with our Editor KATARINA DJORIC for an exclusive interview to talk about his beginnings, finding inspiration and true furniture investment pieces.
Read more after the jump: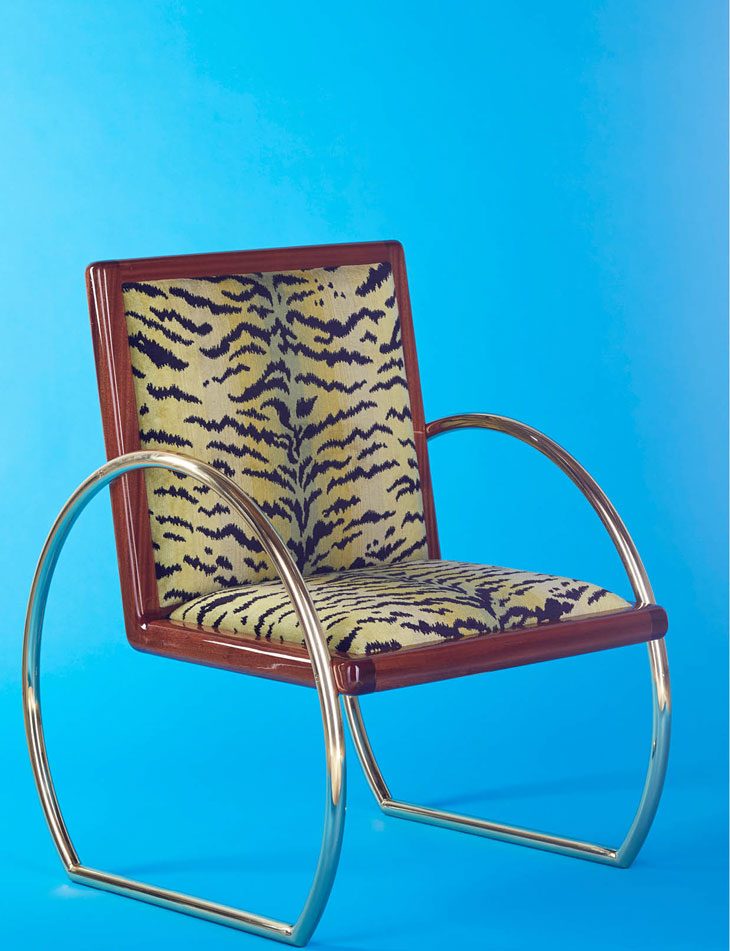 What is your background and how did design become your passion?
I was born and raised in Canada. I've lived in a number of cities but now reside in Toronto, the busiest financial city in Canada with the largest design and arts scene in the country. My father was a custom home builder and I grew up around renovations and projects of that matter. I started as an apprentice when I was 18 and was in construction full time for over a decade before I attempted to try my hands at design.
It started with a simple idea of sculpture where I turned rebar into functional furniture. I built the first collection and was immediately accepted into Canada's largest design fair and then ICFF in Manhattan. After this it snowballed into creating new material and discovering where I wanted to fit into the design world. It also involved learning about manufacturing and where to find the outlets that would show and support my work. I never went to design school or had an industry mentor so everything I've learned about the design world, I've figured out on my own. When you're determined and love something, you find a way.
I didn't grow up in family of artists so becoming one was not an obvious choice, but through traveling, asking questions, working with my hands and meeting people along the way, I've discovered something that has become my greatest passion. It has led me to ask why we as humans are so connected to art.

If you weren't a designer what would you be?
I'd be custom home builder, a clothing designer or an covert undercover agent.
What comes first – the materials or the design idea?
Sometimes materials dictate the form and other times form dictates the materials. But mostly my projects come from an idea or something I've seen. I sculpt something in my mind until I'm ready to put pencil to paper. Which means for me form comes first, but again not always.
Where do you seek design inspiration?
Design inspiration can come from anywhere really but travel is good. I'm a very visual person, I see something that catches my eye and work from there. Sometimes it can be from a piece of furniture or an idea that can be turned into furniture, something that can become practical. I like to put imagery into my design, something that you can remember, something that says this is a Troy Smith. A shape, something very recognizable like a heart, something we're all familiar with as people.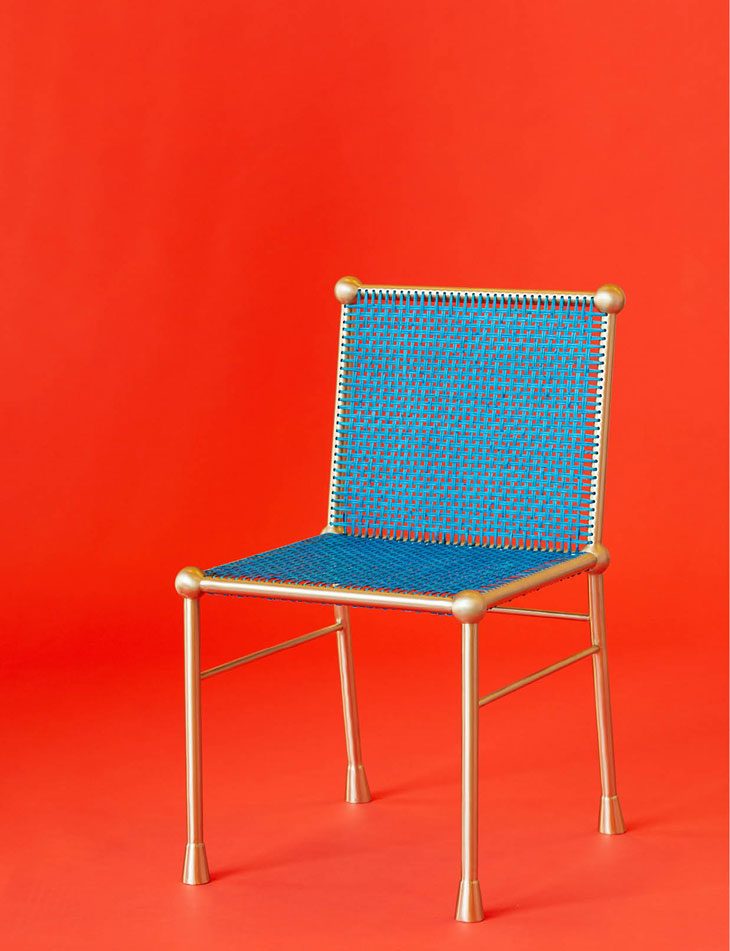 When starting a new project how do you begin the process? Do you traditionally start with sketches?
Most of the time I build something In my mind first, I like to work out how the pieces will go together. This is a strong suit of mine as I had many years building custom homes and understand the steps required to get to a final result. After I've formed that idea in my head I will draw it in one of my sketch books. After that someone on my team will take that sketch and turn them into working mechanical drawings. I'll go back and forth with that till the drawings are to scale and I can see on paper what I imagined in my mind. After that my team will render in hi-res a 3D model where I can see form, color, proportion and material. The furniture is able to come to life and it's the best place to see if things need tweaking. With 3D rendering you are able to change material so easy, you can have a photo realistic image that represents your idea without taking the risk of multiple prototypes. After this is all done, off to the workshops!
How long does it take to develop the product?
Some projects linger, others are fast. It really depends on which way the wind is blowing and what is needed of you at the time. Some ideas are quick and come to you so clearly. It's easy to see your vision on paper right away, you know what you're looking for. Others take time to develop and you're not quite as decided on what the final outcome should be. Possibly the idea takes time to clarify and can get left on the workbench for a while. It really just depends on whether the idea is a strong or needs some more nurturing.

Who are some of the other designers you admire?
For me Mattia Bonetti is a personal favourite. His commitment to individualism rather than commercialism is attractive to me. He has such passion for his work and is so original, he clearly designs for the love of it.
I also love Studio Job, their wacky creativity and highest level of quality and craftsmanship is impressive. Also Herve Van Der Straten is another original designer. John Makepeace is an amazing woodworker. Joseph Walsh is another woodworker and sculptor I admire.
What gets you excited these days?
Originality in design, quality, and selection of materials. I see so much of the same with little thought for comfort and usability. I see that most furniture is created for look rather than purpose. I like to see something that is created for both.
What is your dream project?
At this point I would like to work on a design hotel where I was in charge of the interior furniture, the interior design as well as the architecture and landscape design. I feel like the idea could become more harmonious if the same person did all of it. Of course it's a tall order for complex large projects, but throughout history this was the model of how things were done.
If we are going to invest in two major pieces for the home, what should those be?
Hard question. It depends on what you use the most in your home and what is special to you. For this reason I would say chairs as they're used every day. Secondly, a dining table – another thing we use every day. But as a furniture designer I think everything in your home should reflect who you are, It's a representation of you. But as an investment piece probably a cabinet, this type of object can be passed down.
What do you do in your spare time?
I like to travel and enjoy places of warmth and culture. I also have been painting large abstract paintings for about 5 years now. I like to tinker around the house as well, I like to enjoy my home.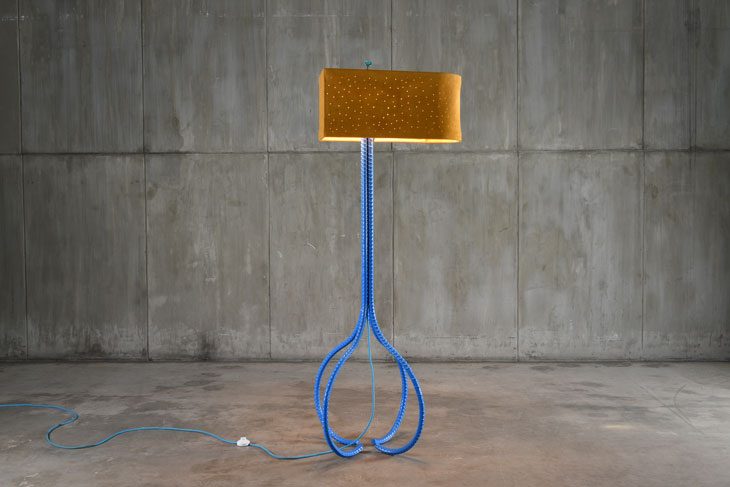 Are you working on any special new designs or projects at the moment?
I am constantly working and designing new furniture and refining my skills as a designer. In 2018 I designed over 30 different objects, so far in 2019 I'm at 7. I've been a little hooked on living room arm chairs lately, not sure why that is. I think it's because I want 2 new ones for my living room!
What is next for you?
Right now I'm focusing on putting out strong work and making sure each piece of furniture is as best as it can be. I'm also working on getting my name and furniture in front of as many eyes as possible so I can share with the world my body of work. I've been toying with looking for a space in a major city around the world where my work can best be represented in the best light. Letting people know who and what kind of product I make is important to me as it's the integrity of work that is a representative of me.
Keep up with Troy Smith on @troysmithdesigns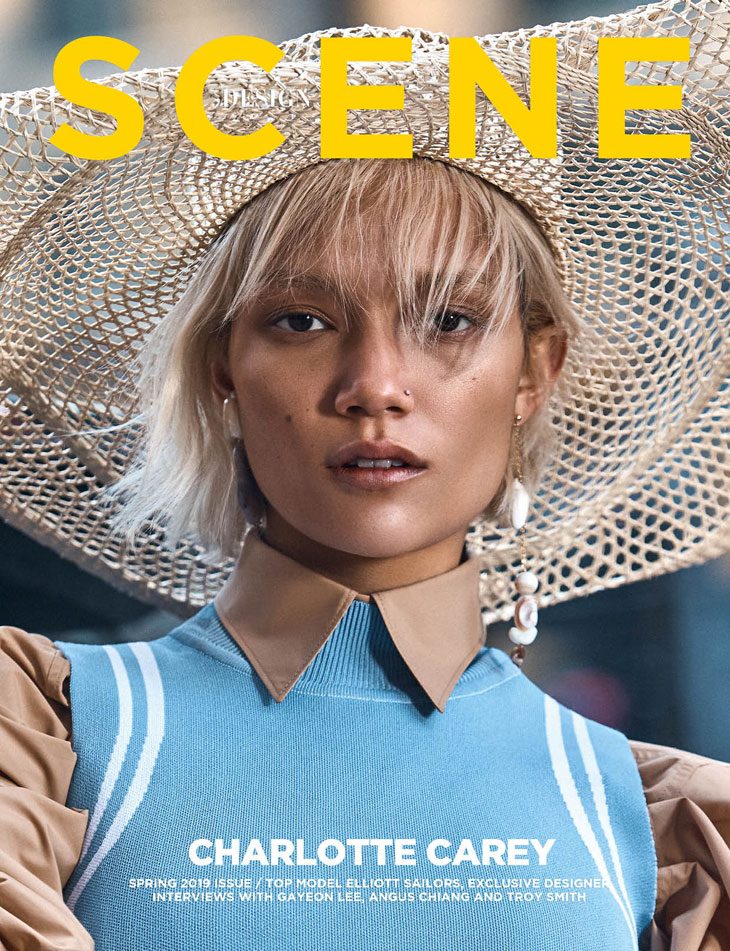 Order DESIGN SCENE Summer 2019 issue – AVAILABLE NOW IN PRINT $22.90 & DIGITAL $4.90