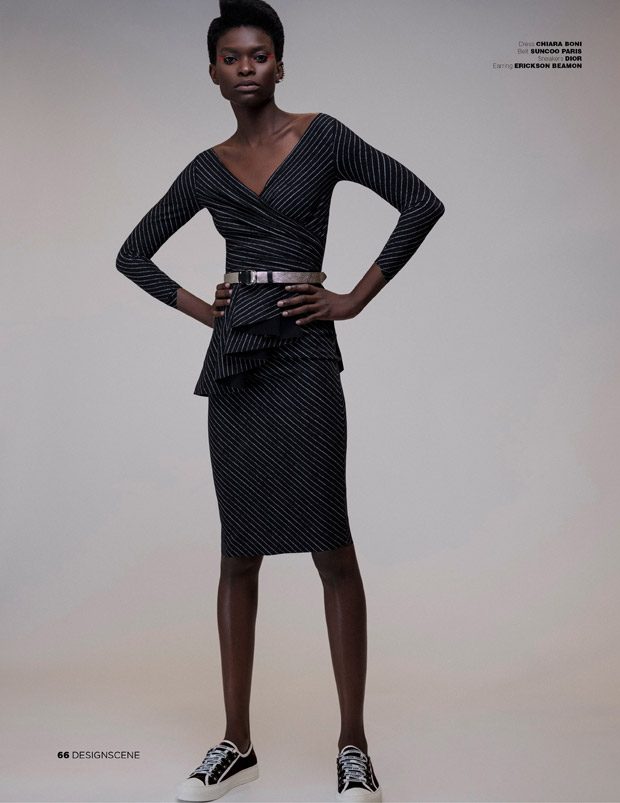 Summer is swiftly approaching and that means it's time to get thinking about your wardrobe. As much as we wish we only had to think about summer dresses and what to pack for our holidays, we've also got to think about what to wear for work. It can be such a struggle to stay cool, but also stylish and professional. What pieces of clothing can you wear to the office which will work for you?
Read more after the jump:

Shirt Dresses
Shirt dresses are the way forward when it comes to summer office looks. They strike that perfect balance between professional and stylish. You should aim to get one made from cotton. Cotton is the best fabric for your summer wardrobe as it's so light and breathable. Also make sure you get it in light colours as darker shades absorb the sun more and you'll end up feeling far too hot. There are a ton of different shirt dresses you can try out.
Smart Sandals
This could depend on how strict your office dress code is, but if you can you should wear sandals to work. They allow your feet to breathe and not overheat stuffed into your shoes. Plus, this means you could treat yourself to a pedicure and add a pop of colour to your office summer look. Remember: sandals can be smart. You can find a pair that's right for you and your working wardrobe. Damart offer a superb range of sandals, perfect for all your summer needs.

Midi Skirts
Midi skirts are a great addition to your office summer wardrobe; they are breezy and comfortable. The length of them means you can wear the skirt by itself without being hindered by tights. You can be wonderfully cool. There's also a wide array of styles you can try. From simple block colours to a plethora of patterns. However, if you go without tights you may be worried about your thighs rubbing together. Here's a top tip: get some short leggings or cycling shorts. The skirt will hide these and you can comfortably stride through summer.
Pashmina
Something to consider for your office summer wardrobe is taking your look from day to night. Say for instance you're going for after work drinks and you want to freshen up your outfit for the evening. A great way to do this is popping a pashmina in your bag. It can add some fabulous flair to your look, and give you that extra layer for when the evening gets cooler. Not too sure about the pashmina? There are other lighter layers, you can use too. A denim shirt or kimono for example. You want to go for something that's light and bright. As ever – make sure you pick something that works for you.
Images by Juankr for Design SCENE