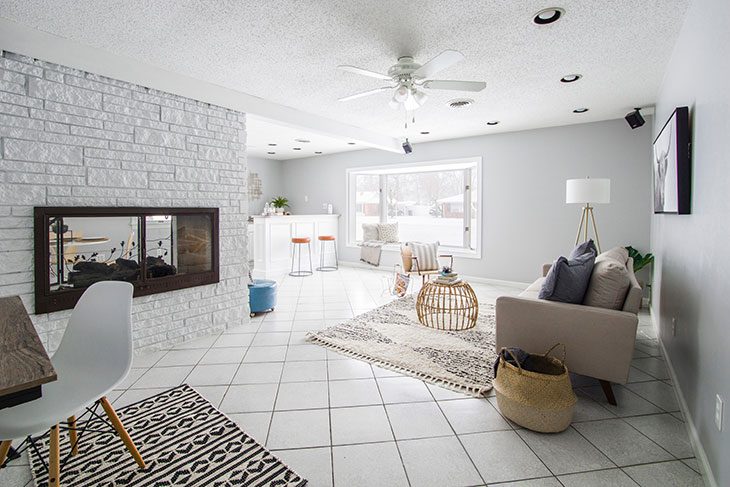 Living rooms are perhaps the most commonly-occupied room in your home. You'll relax here after work, you'll host parties and gatherings here, and it's the social space that you spend with your family. As such it's a significant room to get right, with all the design elements coming together in order to create comfort and harmony. Within this article you'll learn about the five most crucial design elements that come together to create the finest living room interiors – and what you can do to build them into your own home.
Read more after the jump: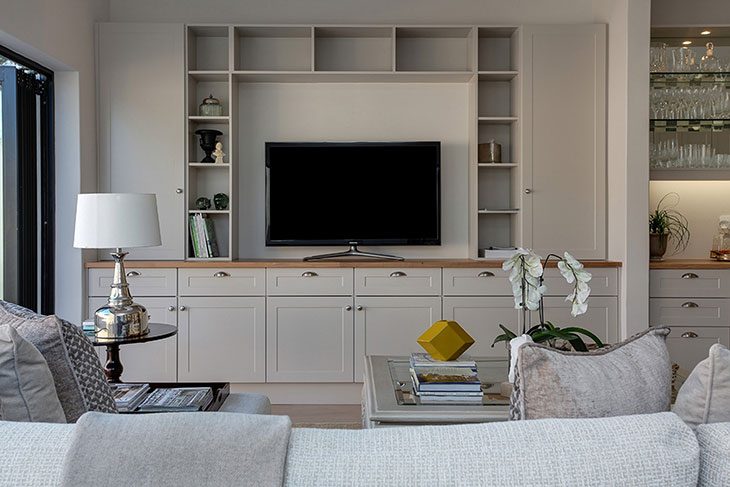 Sitting Areas
There are many vital elements to your living room seating. Ultimately, you're aiming for comfort, style and a configuration that encourages interaction and conversation, with a focal point, usually, aimed at a wall upon which a TV is placed. You're mainly looking for:
• Comfortable seating for at least five people
• Soft chairs or couches that are well upholstered and padded
• A style that matches the overall aesthetic of your living room
• Chairs arranged to make the most of the space while also gathering eye-lines together
You can endlessly change a room's interior layout until you find the one that best suits the needs listed above, and you shouldn't be afraid to spend money on new items of furniture when it might suit you.
Television
As mentioned above, in most living rooms across the country it's the television that demands the room's attending and commands the all opposite-facing the seating you've invested in. It's important to get the mounting of the television right in order for it to fit tightly to the wall at just the right height to be enjoyed; Chicago TV mounting professionals can help you work this out if you're a little confused about it.
What's important is that the value you place of watching television with family and friends is reflected in your room's setup. If you're not a television fan, then placing a small one in the corner of your room is sufficient. But if you do enjoy kicking back in comfortable seating to watch something, the mounting and position of your TV will be critical in getting the most out of your televisual experience.
Lighting
An overlooked element to your living room interior is the lighting that you choose. Lighting is the single most significant contributor to the ambience in your home, and in your living room that's an element that you'll want to get absolutely right. There are a few things to consider when setting up your living room lights:
• The color of the light(white or yellow) will dictate the mood of the room
• Your ability to change the lighting levels will mean you can create different atmospheres
• Brighter lights keep you awake and can lead to headaches so lower light is preferred
• Do you have paintings or shelves that you'd like to illuminate with small LED lights?
Overall, you're looking for diversification of your lighting sources in order for you to have the kind of light in your living room that inspires fun parties, gentle conversation, and midnight snoozes on the couch.

Decoration
Your living room isn't only the room in which you entertain guests and relax in yourself; it's also the room in which you put on display your character, your values, and your passions. As such, you shouldn't hold back in decorating your living room with all the trinkets, ornaments and artworks that you've accumulated over the years.
In essence, you're both showing off your character to visitors the kind of life and lifestyle you like to lead, and you're making this most important room into a safe and happy space for you to dwell in alone or with family. Bear this in mind when you're tailoring your room's decoration to suit your requirements.
Versatility
As mentioned above, your living room is one of the most versatile in your home. You might host gatherings and parties and host dinners in this space, but you might also want it to be the most peaceful and quiet place when you're just looking to relax on your own.
As such, you're possibly going to find yourself moving around furniture and bringing in other items in order to flesh out the possibilities that your living room might host. Extra elements like fold-out tables can be useful in the event that you host a party. Accessories that help you eat food without the mess in your room can also help, as you're likely to enjoy the odd takeaway dinner in front of the television, too.
Your living room is one of the most important in your home, and as such you should use these tips to make it the most comfortable and versatile that it can be, helping it achieve its potential for a number of activities.