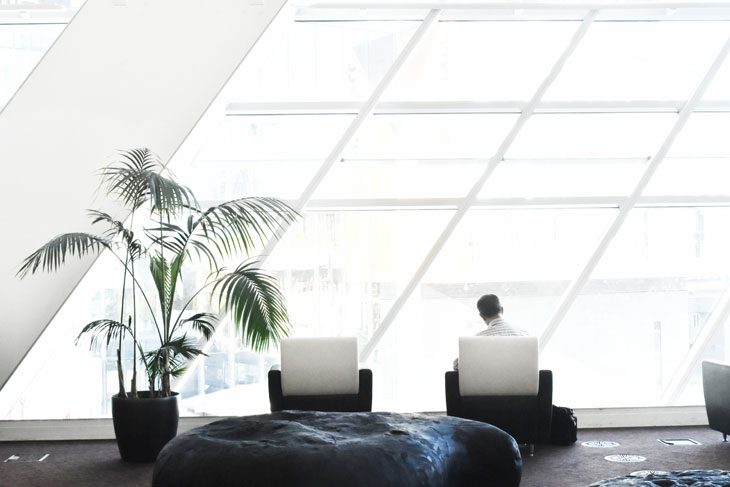 Many of us dread the thought of sitting in an office all day, whether that be at home or in work. Although there are many benefits to working in an office, it does come with its downsides too and often these factors can take its toll on our productivity. The appearance of your office plays a key role in how productive you are during your working hours. We all want to work in a nice environment, consisting of eye catching décor and plenty of space to operate. The design of your office can make all the difference when it comes to how well you function during your working day and to help you take inspiration for your office; Furniture At Work have brought some well-known offices from film and TV to life, through detailed floor plans.
Over the years, we'll have all seen many famous film and TV characters working in their own office and the décor has been created to reflect the personality of the character they're playing.Whether it's Springfield's richest character, Mr Burns, from the ever popular show The Simpsons; or a more stylish office owned by billionaire Christian Grey, in the recent Fifty Shades films; we hope you can take inspiration from our #OnScreenOffices and create your own, stylish place of work.
Read more after the jump:

Christian Grey, Fifty Shades of Grey
Like his name states, Christian's office mainly features a grey colour scheme, with stylish, modern décor. Mr Grey's large desk sits in front of a breathtaking backdrop displaying a beautiful skyline and provides an open plan view of the rest of his office space. A number of plants, chairs and wooden statues can also be found, adding to a simplistic, modern design, whilst reflecting the stylish character of Christian Grey.
If the appearance of Mr Grey's office appeals to you and you'd like to create a similar look with a splash of your own personality; then browsing Office Furniture from Furniture At Work can help you decide what desk and chair style to go for and you can make your decision with Mr Grey's stylish office in mind. You may also notice a piece of art work displayed within Christian's office. Including a piece of art work you've created yourself or one you've purchased, can help add a personal touch to your working environment.
Dumbledore, Harry Potter
Finding someone who isn't a Harry Potter fan is a hard task to come by and for most people, the idea of a Dumbledore inspired office would make working a whole lot better. If you've watched any of the films then I think you'll agree in saying the phrase "office", is a bit of an understatement. Separated into three floors and containing more décor than you could imagine; Dumbledore's office is a wizarding world of its own.
For any book lovers, Dumbledore's office is a great place to take inspiration from, as the second level has a floor to ceiling bookshelf. Books and other resources can often take up a large amount of space in any office, so including a large bookshelf can help with both storage and add to the décor of the office. Another eye catching feature within Dumbledore's office is the amount of pictures hung on the wall. Creating your own gallery wall of work related images or even family photos can make a huge difference to the appearance of your office.

Taking inspiration from #OnScreenOffices
We all have a favourite film and TV character and the chances are the majority of them will have some form of office. Taking inspiration from offices on the big screen means you can add a splash of your favourite film to your home or work and make your office space more fun and enjoyable to work in. To explore a number of other #OnScreenOffices in more detail, feel free to browse the floor plans on the Furniture At Work blog