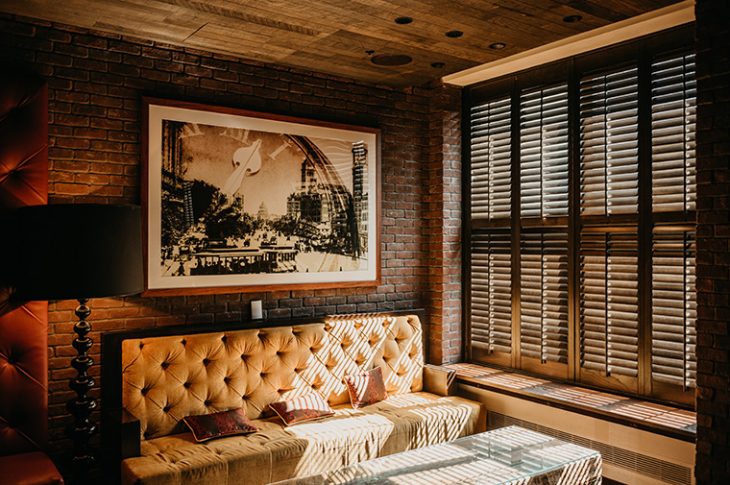 For those who wish to bring major changes in their homes and improve the atmosphere, a rustic style is what they need. With the right ideas, patience and a steady budget, you can bring a modern and cosy rustic style in your living room without too much effort. Because the living room is maybe the most important space in a house after the kitchen, you have to bring that much-needed ambience for you and your family regardless of the space and budget.
Before throwing yourself on investments, visualize your living room. What material suits your living room best? You probably know that a living room can serve various purposes. Don't forget that it's the living room when you entertain other people and enjoy some spare moments with your family, watching your favourite TV show after a long tiring week. Remember to be practical and don't go beyond your family's means. You can either go shopping or enjoy some quality time with your family choosing some DIY projects. If you consider yourself to be a diligent person, then you can opt for second-hand furniture sets that are both extremely affordable and of good quality. The best part about the second furniture is that you can set your imagination free and decorate it conform to your wishes. You can bring a rustic style in your home regardless of the space you have and budget with these simple ideas:
Use Rustic Art
Small details can make a rustic living room in no time. The simplest and easiest idea to bring that country style vibes in your living room would be to choose whatever reminds you of the farm life, your childhood and nature. Most of the time, we need to surround ourselves and our family with things that bring us joy and reminds us of the best experiences. We all have our own definition of art, in other words, whatever landscape you wish to see while peering out of a cottage window, you can recreate it in your living room with a photography print, wood and plants. This can be a delightful experience for both you and your kids. Why not collecting your favourite plants and use them to create a herbarium? This is maybe the simplest idea so far, while a herbarium will allow you to mix different species of plants to bring in your living room a rustic, fairly-like ambience without too much sweat.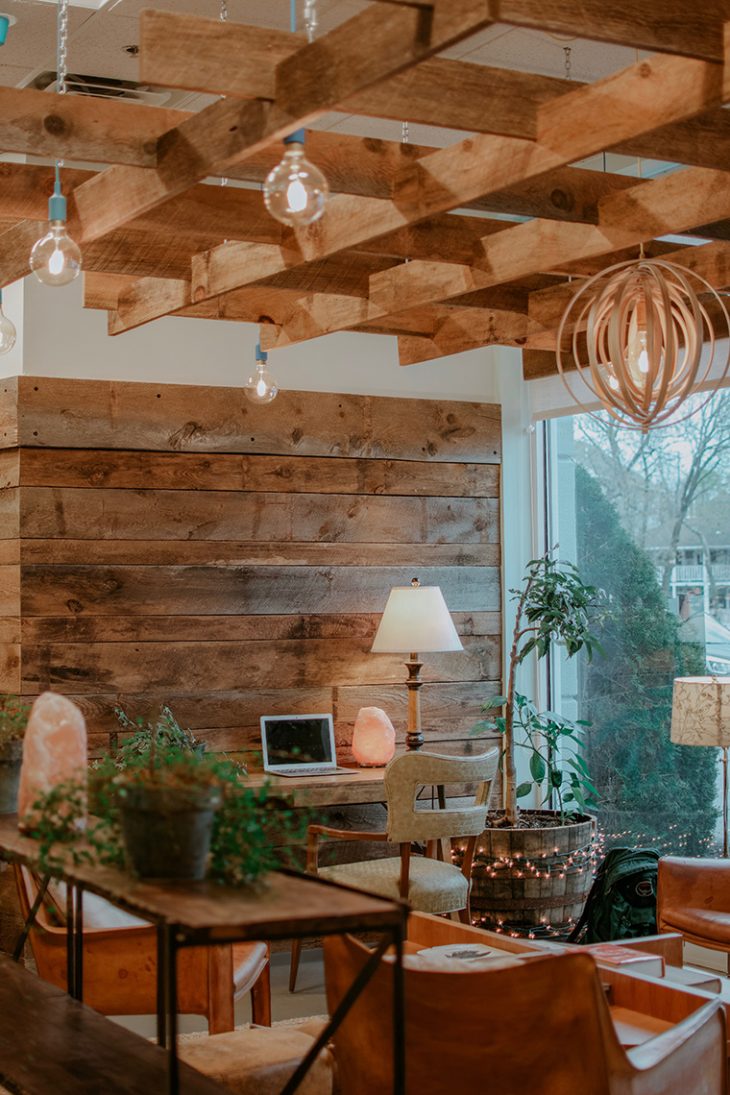 A Classic Wood Pallet Coffee Table
This can one of those DIY projects that require imagination and a bit of patience if you want to bring the best out of this piece of a pallet. You can find plenty of tutorials on how to design the perfect rustic coffee table and change the ambience in your living room. Remember to find a model that suits to your living-room size and follow the instructions carefully. To give your new table the much-wanted aspect, you can use whatever furniture polish you want, but here you must be careful about what type of polish you use. Many of these products contain chemicals that can affect someone who suffers from allergies but to avoid that you can look up for some basic chemistry concepts to find out what you can use for your family's well-being.
Bring Nature Inside
For those avid to keep their living-room always green, besides those catchy herbariums you can opt for indoor plants. It doesn't matter how small is your living room, a few indoor plants can bring that much-desired rustic style. Those who live in the concrete jungle, know how important the presence of greenery is in their homes. Besides the amazing aspect, these plants may offer you both nature connection and oxygen. Regardless of your choices, common house plants can improve the quality of the air. The action as a filter taking in the carbon dioxide and releasing oxygen. As a matter of fact, choosing indoor plants will bring you both style and clean air in your living room without causing a hole in the budget.
Floating Shelves
Floating wood shelves are easy enough to make, and they're fun to decorate and paint. Similar to the wood pallet coffee table project, you can find plenty of information regarding how to design better shelves for your living-room. Don't forget, the more wood the merrier your rustic living room will be. Don't forget that if you want shelves in your apartment, you may want to find a way to attach them without drilling holes in your neighbour's room.
Baskets and ladders
For those who need a more organized living-room while keeping up with the rustic style, they can opt for a few baskets or an old wooden lather to bring more earthy textures. These are important if you want to maintain your living room a bit more spacious when your guests are coming. A wooden lather and a couple of baskets will allow you to bring more warm wood in your home.
Woodland-themed accessories
This is actually the easiest part of decorating your living room because you can use almost everything. For instance, you can use birch wood to create lovely candle holders and tie them together with classic burlap twine. It's your job to figure out a spot to place them. Even a few chunks of rough wood could be placed into your table top to create that much-desired rustic cosy look.
Maybe these ideas are not enough to satisfy your needs, but they can offer you're a hint on how your rustic living room may look like. Use your imagination, save some ideas and go for a walk at a farmhouse if you need to. Designing your long-dreamed country retreat doesn't have to be a hassle but rather a reason for joy. Moreover, if you need to maintain a rustic design, make sure you only use elements like natural fabric, stone, rocks, wooden furniture, bark or twigs and garden elements, you can either in the woods or in stores.