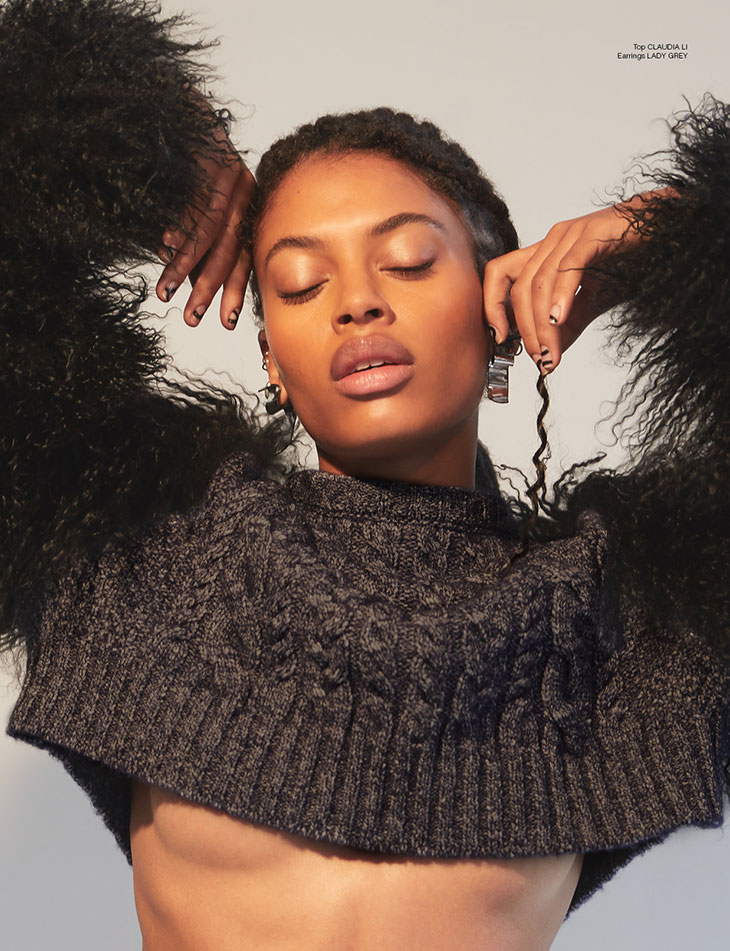 Music star on the rise Annahstasia takes time for a special interview with our Editor Ana Markovic to talk about her love for music and modeling, inspiration for her latest album and working with Lenny Kravitz.
Discover more of the exclusive interview and shoot featured in DESIGN SCENE Magazine Winter 2019.20 issue:
Tell us and our readers a bit about yourself?
My name is Annahstasia. I'm Nigerian-American, from Los Angeles via the Midwest. I'm a musician and an artist.
When was it that you realized you wanted to be an entertainer / artist?
I think I was twelve or thirteen years old, that was the first time I performed solo in front of a crowd. I remember being nervous, mostly because I wasn't sure if I could actually sing I was kind of doing just because the people around me assumed I could. But by the time I was on the second word of the song I felt so at home. All I wanted to do was command that stage and command all the attention. It was such a stark difference from how I was socially at that age, I mostly kept to myself. The stage was a place we're i felt in control of how I was perceived. It's Like a second chance at a first impression. I fell in love with that power, the power of redefining yourself to people who try to box you in.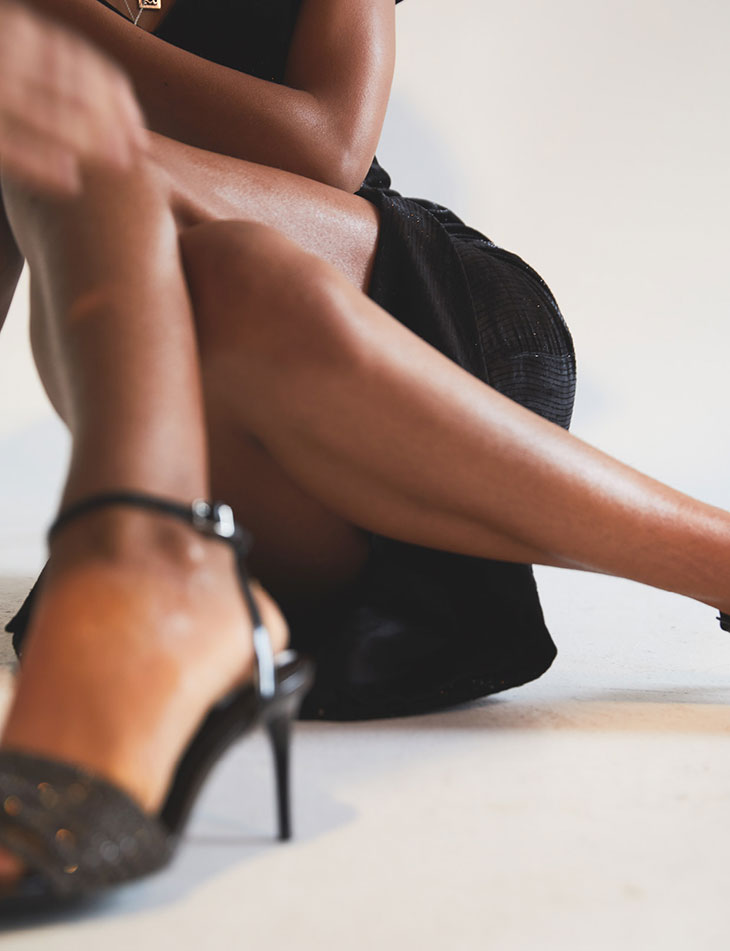 Music, Visual Arts, Modeling… What do you enjoy the most? And how much your music influence your visual art and vice versa?
I definitely enjoy music the most, but I feel most empowered in my visual art. Modeling is sort of like daily exercises for me, keeps my performance skills sharp and challenges me to step outside myself and become someone else for moments. I have a love hate relationship with it because it isn't entirely focused on me and what I want. Whereas my music and my art is and a lot of time and energy goes into answering that question "what do I want?". When I'm not working towards it I can start to feel like I'm wasting precious time.
For me music making is a very visual process, a lot of the written imagery is coming from a landscape behind my eyes. And when I create visually it's the opposite, I hear music that sets the scene of what I'm creating. The two mediums talk to each through osmosis trying to meet in the middle somewhere.
Tell us about the inspiration and meaning behind "Sacred Bull" album?
Sacred Bull was birthed from the back side of another project I have yet to release. I was collaborating with Jay Cooper at the time and we had just finished this sci-fi, dystopian-sounding ep but by the time, we finished I had realized I didn't want to put my name on something that was a story outside my own. I felt that I needed to present myself to the world first, in the most honest way I could. So that there would be a bed, a foundation to build from.
Sacred Bull was what I titled my musical diary. It was a series of songs meant to snapshot my state of mind at the time. The title came about conceptually before the EP did. This idea of a golden calf/ a false idol, seen instead as a self-made idol. A testament to my own self worth. I was declaring myself divine in order to garner the courage to finally put out work. I needed that narrative to grow into myself.
What is your creative process? And what inspires you?
A lot of time to myself thinking, driving, walking, watching. I don't write much down or sketch I just absorb my surroundings for these indeterminate amounts of time and when i have the opportunity to make music, lyrically the words just flow along with melody. It usually ends up being an interpretation of all that I'm witnessing and how it makes me feel and what I see for that future.
I've been trying to take a more direct process recently, writing out a story in my head and then working with that idea while I walk/drive/travel/work. The music will often come from a single phrase, like Sacred Bull, or Copperwirelush, or digital intimacy. And the soundscape for each word becomes clearer and clearer as the visuals form. For instance, sacred Bull is red, Copperwirelush is blue and orange, digital intimacy is iridescent rainbow. All this helps me craft a story and wrangle all the bits together.
Who were some of your biggest musical influences growing up?
My first batch of CDs included Camille, Kylie Minogue, Nelly furtado, Regina Spektor, Norah Jones and My Chemical Romance, I pretty much listened to them exclusively until I was around 14 when my uncle gifted me an iPod full of soul and rock music. That changed my life – all of a sudden I could see myself in the music. I fell in love with Bill Withers, Nina Simone, Billy Holiday, Son House, Janis Joplin, Donny Hathaway – the list is endless. At that point I knew I wanted to make soul music. I loved the flair, the fashion and the grit, the blackness, the transcendence. Because of that first batch of artists, my musical inclinations are genre bending and obscure. I feel pulled between classic pop, John Cage levels of experimentation, and Nina's weight of delivery.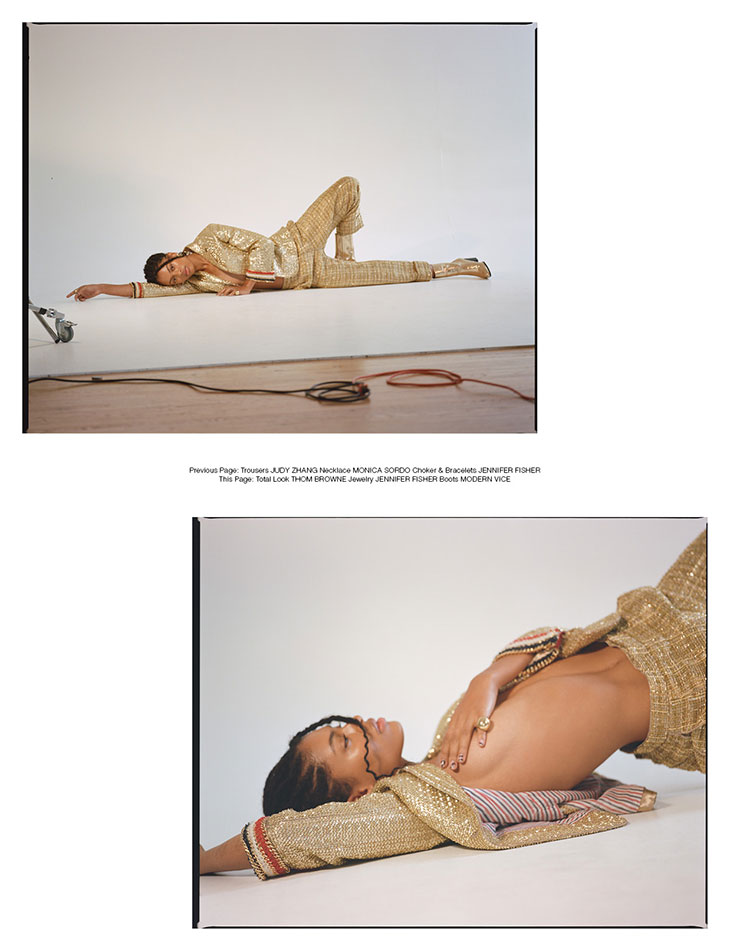 How would you describe your sound to our readers? What makes your music unique?
I really struggle to describe my sound, but people love to tell me combos any time they listen for the first time. I've heard it's a combination of Sade, Maxwell, and Toni Braxton. Sometimes a combo of Billy Holiday, Tracy Chapman and Fiona Apple. I just call it soul music and leave it there, because it borrows from so many genres it is about the emotion, not so much the genre of delivery. In terms of what makes my music unique… I make my music unique. My voice, my image, my persona, my energy, and then equally the people that are drawn to those things and want to create with me. They support the exploration of the optimal presentation of all that I am. There a lot of love in a process like that and you can feel it through the music. It's not cold at all – raw and disjointed at times, but never cold.
Who are some of the current artists that you are listening to?
Sevdaliza, FKA Twigs, Nai Palm, Björk, Dev Hynes, Moses Sumney, Serpent with Feet, Kelsey Lu.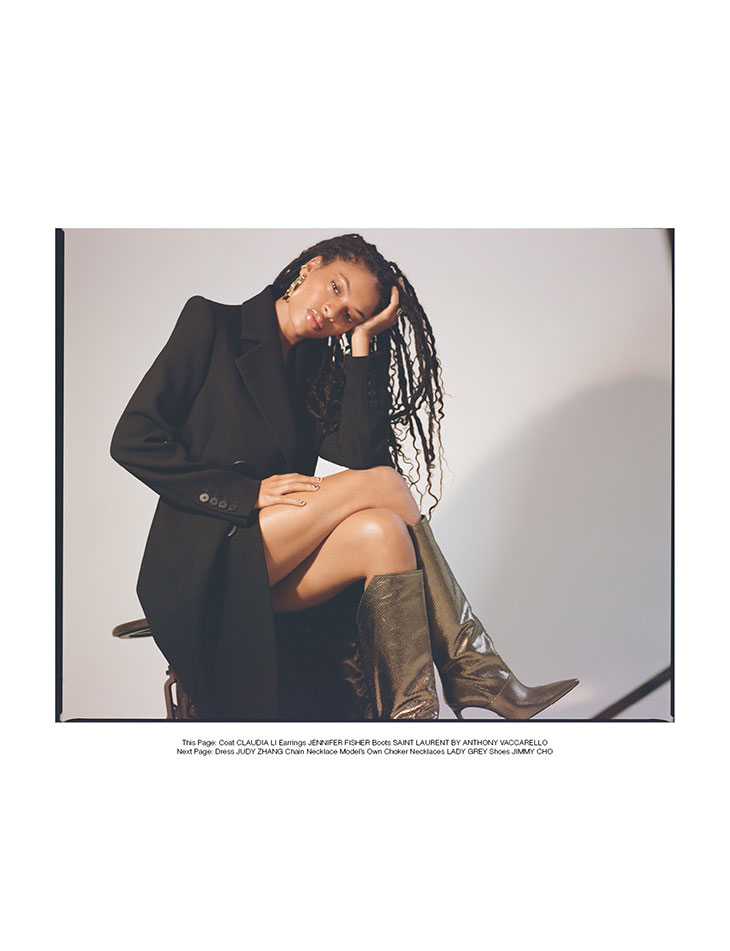 We had the pleasure of seeing you perform in Sofia, and we thoroughly enjoyed it. We especially loved your version of Nirvana's Smells Like Teen Spirit. Tell us do you enjoy performing live?
Ah that's dope! What a small world. Yea, Nirvana is always fun to cover, especially in an arena with a full rock band. I definitely went more and more wild with the delivery of that one as the tour went on. Performing live is my favorite part of the process, I think that's where my music begins to make sense to the audience. Where the full range of emotion can come through. I look forward to any opportunity to give in that way.
Was it fun working with Lenny Kravitz? And what did you learn from him?
Very fun, very fulfilling. He was a wonder to watch every night. He's hands down one of the best performers ever. His live shows are not only consistent, but seem to get better each time. I saw the show 19 times and still, I was never bored. I took a lot of mental notes.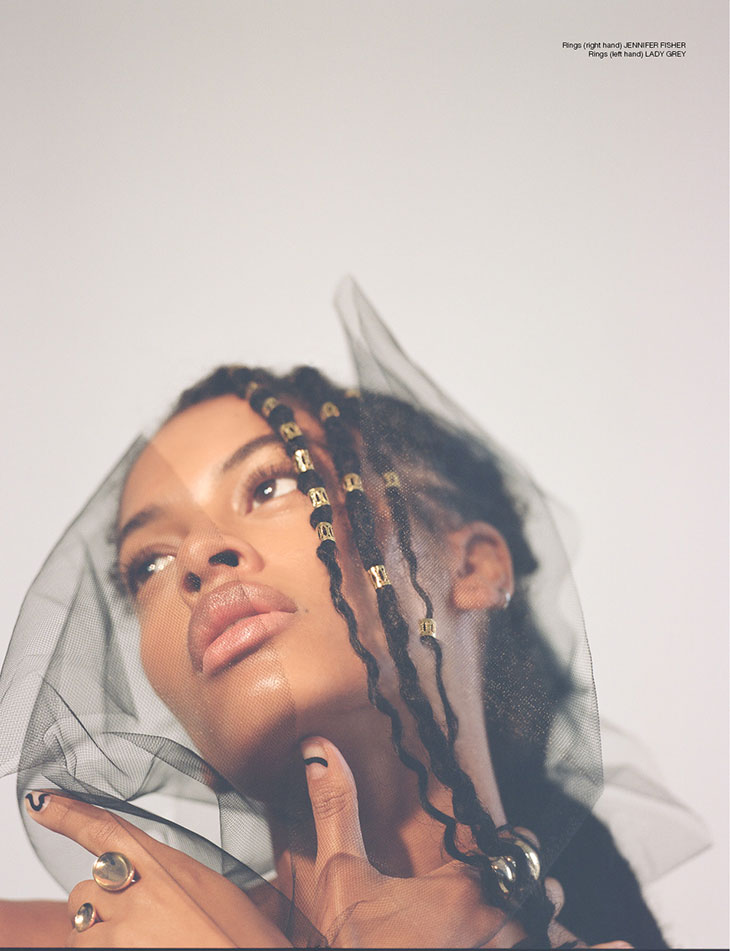 Do you think that the entertainment industry has changed for women over the years? Is it more inclusive now? And if you could change one thing about the entertainment industry, what would it be?
Women do have more power and more voice but not by any grace from the industry. That's credited to the individuals who have fought their entire careers so that artists like me have a bit more of a fighting chance. I think the only ways the industry has changed is that via the democratization of music production and distribution more female artists are able to pursue their careers independent of major labels defining them or selling sex. There's more room to craft yourself. I think where there is still a lack of change is in the fact that the world of music creation and business is still overwhelmingly male. And beyond that it's hetero and male. There are a wealth of female and queer producers out there but they are rarely recognized in award shows despite producing hits. 95% of the time I'm in the room with male producers, male musicians. It's very difficult to find women to work with, the demand is high and their talent and time is expensive as it should be. But for me starting out I often feel very isolated and misunderstood in music making spaces and in business situations because I'm usually the only woman in the room. And there are a lot of unsaid dynamics you are constantly aware of and fighting there, it's very draining and doesn't really promote open and fearless expression. It's something I'm learning to ignore as best I can, but it wouldn't be such an issue if the music world had more gender diversity. That would be a major thing I want to change. More women in music and more camaraderie and sisterhood. I don't have any interest in being in the boys club.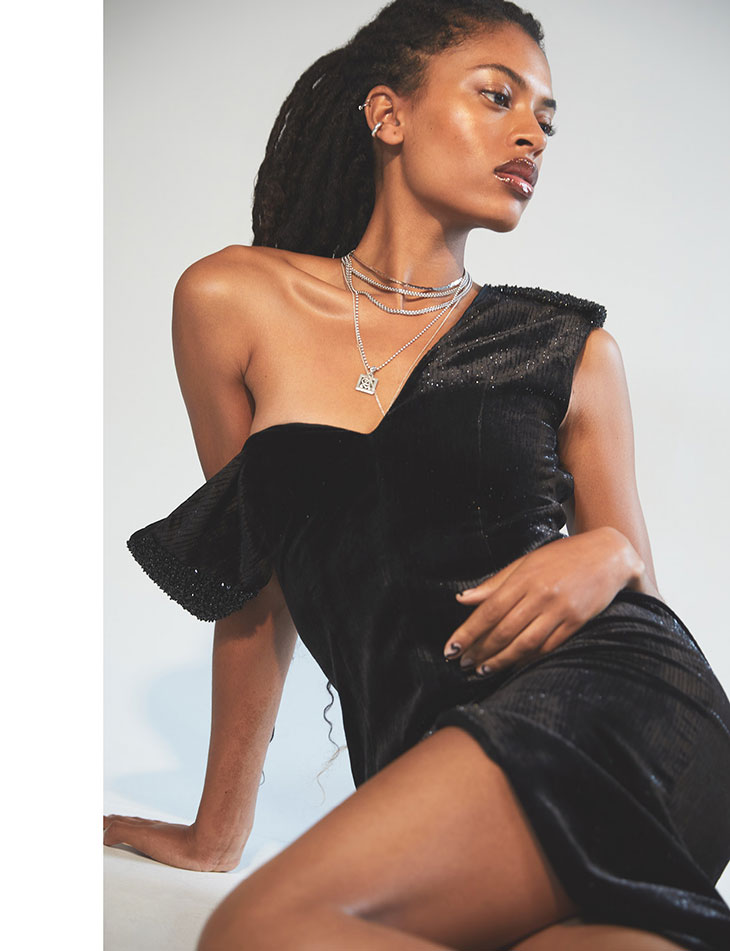 Is it important for you to inspire people to be / do better?
Yes, but no one is perfect. I'm certainly not. I aspire to act from peace and love as much as I can. I think music at its most divine can make people feel better, more empowered and less alone. From there I would hope that empathy stems and from that a greater and holistic peace.
What song instantly puts you in a good mood?
The Temptations – My Girl. Or if I was your girlfriend by Prince. Chris Issak – I wanna Fall in love. Superstition – Stevie Wonder.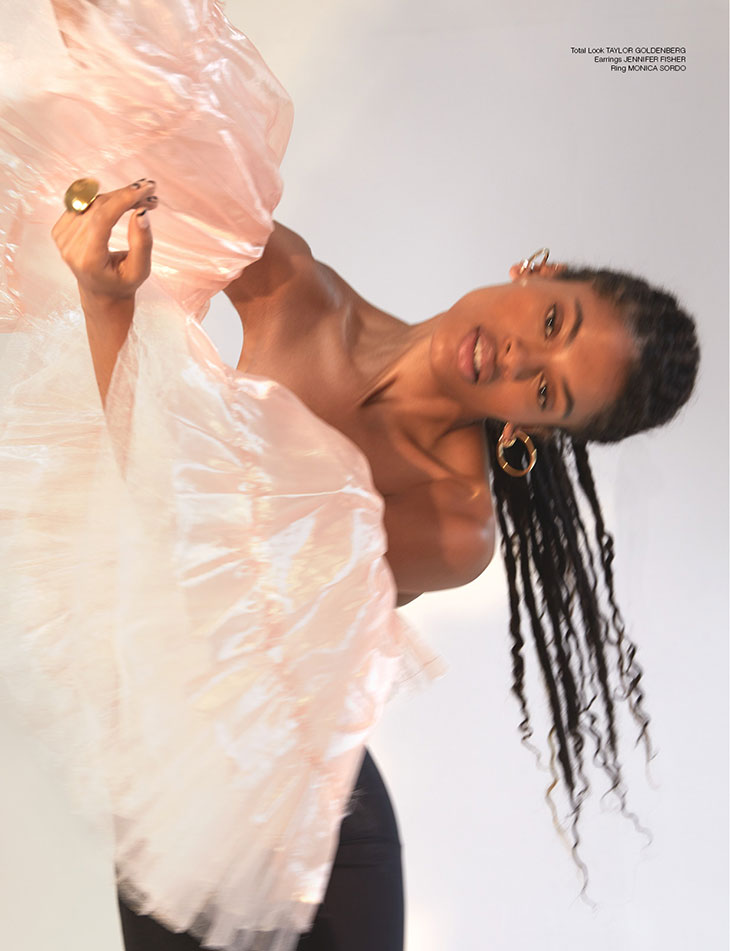 What makes you happy?
The complicated answer is being understood and understanding someone else. The simple answer is a really good pop ballad, an open road and a beautiful car.
All you want for Christmas is?
A nice view.
Keep up with Annahstasia on Instagram @annahstasia
Photographer Coni Tarallo – www.conitarallo.com
Art direction Belle Kröl
Stylist Paula Casado
Makeup Artist Jezz Hill
Hair Stylist Kiyo Igarashi
Model Annahstasia at New York Model Management
Stylist Assistant Julia Manchón
Special Thanks Exposure Loft