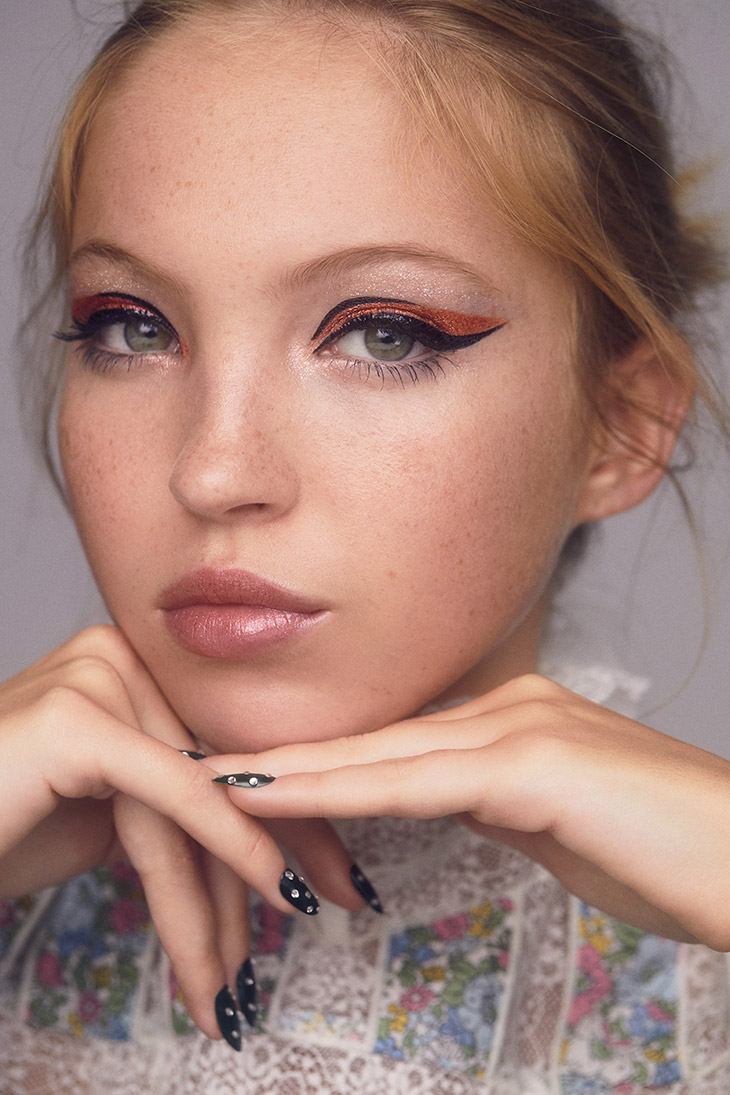 With introducing six irresistible shades of liquid eyeshadows, Marc Jacobs Beauty encourages us to sparkle any time of the day, any time of the week. Interesting fact: due to their innovative, new formula, the glittering see-quins finish contributes to a fuss-free, flawless, luxurious look that stays all day long. Because of their versatile character, you can create countless different beauty looks when using them.
But now let us have a closer look at these six striking nuances: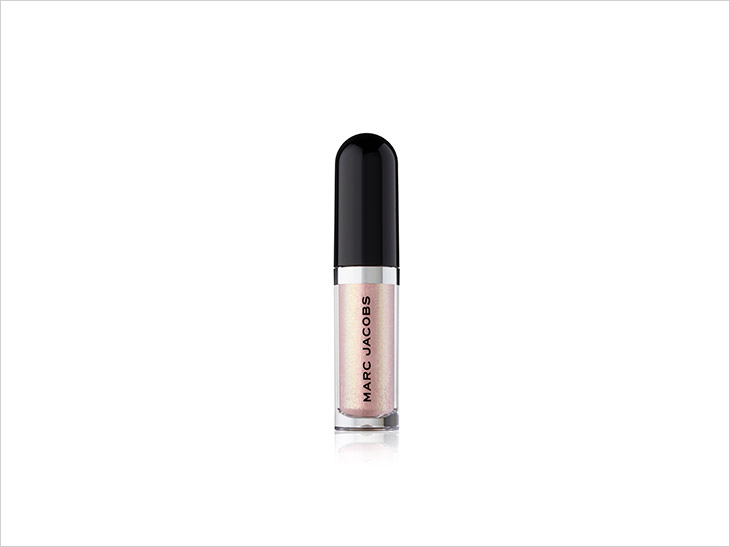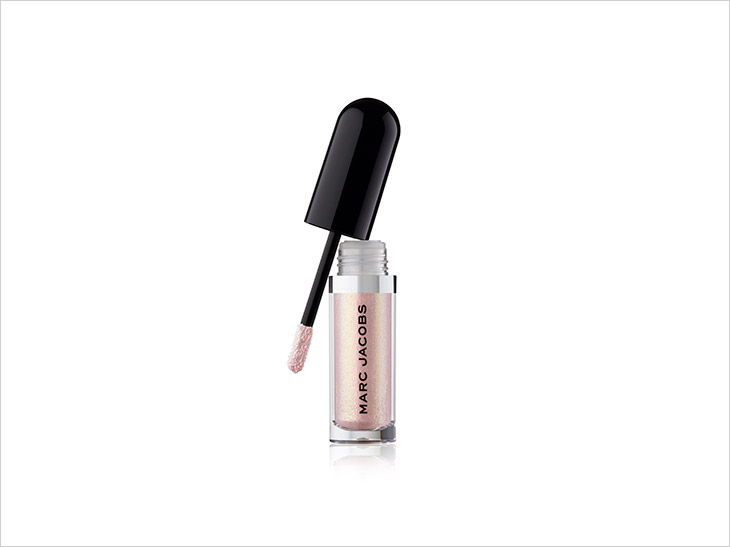 "Gleam Girl": a very graceful, feminine rose gold with silver glitter. Because of its endlessly elegant, sophisticated character it can be perfectly worn during the day. You can even combine it with some of the other tones for later hours. There are sheer endless possibilities to wear this nuance.
"Cooperazi": Lila Moss is wearing this fiery copper with gold glitter on her eyelids in the beauty picture for Marc Jacobs Beauty. Delicate "Moonstone" (Iridescent with gold glitter) is added on her brow bone, plus "Gleam Girl" in the inner circles of her eyes. It is, without any doubt, hard to choose a favourite product among all these gorgeous colours but "Cooperazi" is very close to being our number one. In combination with Lilas' green eyes and cat-eyes that are created by using Liquid Gel Eyeliner in "Blaque", this look certainly stays in mind. You can, however, pair it with many eye colors. When focusing on your eyes, we suggest you keeping the lips in a soft, graceful tone like Global Ambassador Morgane Martini created Lilas' look.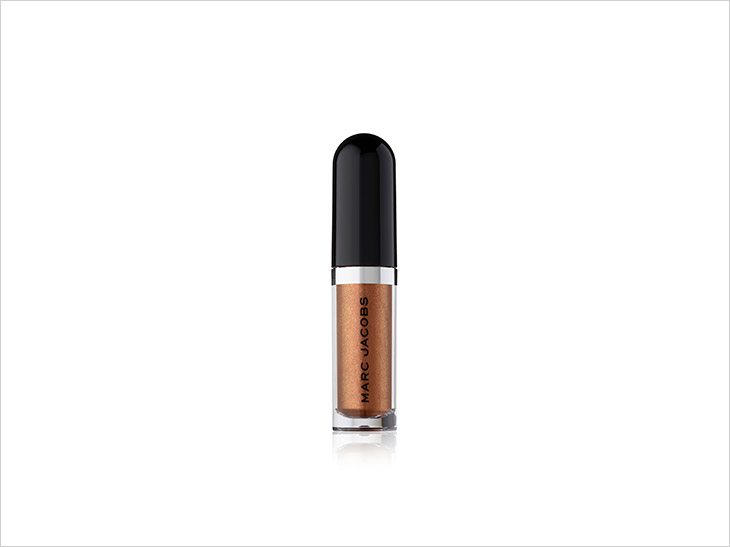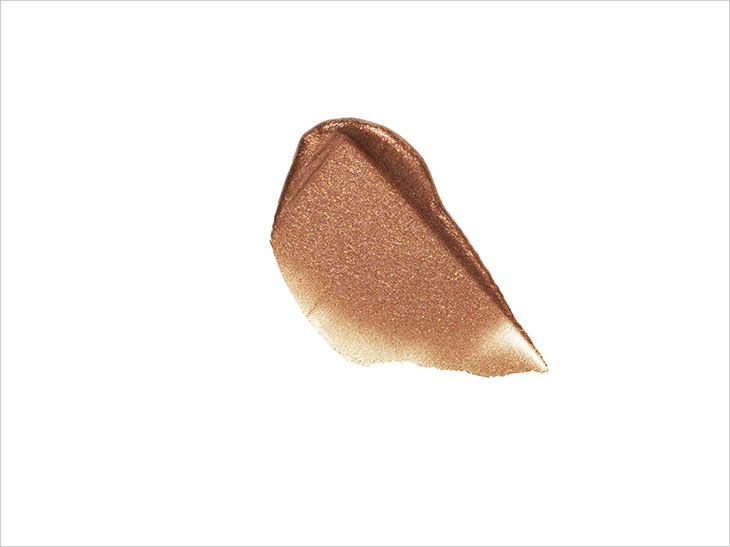 Another daily favourite is "Smoked Glass", a warm bronze with multicolor glitter. Then, for those of you who are keen on glamorous beauty looks, "Shimmy Dip", is your pick! This shimmering gold with white gold glitter makes your beauty look shine like a star!
Last but not least, "Topaz Flash" is introduced, a cool bronze tone with multicolor glitter. Simply smooth!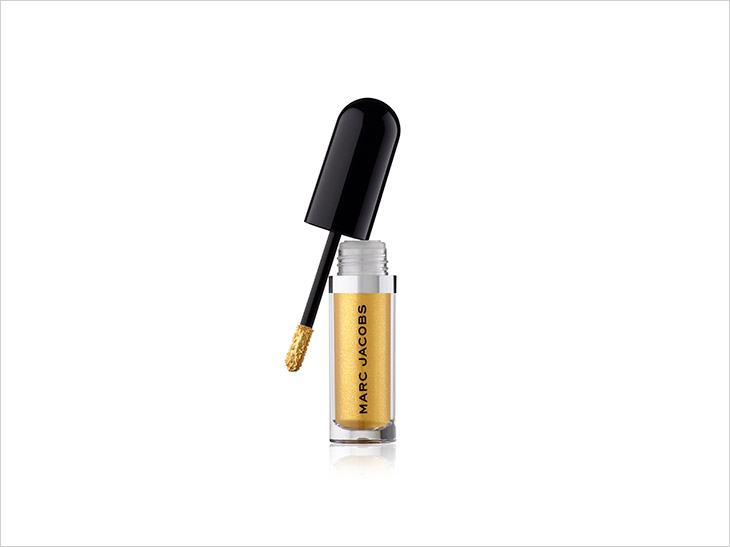 Beauty Tip: We suggest you applying these eyeshadows using the applicator wand. To complete your look, you can use your finger or any eyeshadow brush. Another fantastic fact: these eyeshadows are long-lasting, so they won't easily crease or fall out.
Furthermore these sophisticated eyeshadows are incredibly versatile: you can either wear them alone or pair them among each other. You can, otherwise, also mix them with your favourite Omega Gel Powder Eyeshadow or Eye-Conic multi-finish eyeshadow palette shades. Therefore the most unique looks can be created.
You can purchase Marc Jacobs Beauty See-Quins Glam Glitter Liquid Eyeshadows online and in stores at Sephora, Sephora.com, MarcJacobsBeauty.com, Net-a-porter.com, select Marc Jacobs stores and Neiman Marcus.
Images courtesy of © Marc Jacobs Beauty
Review by Sussan Zeck for D'SCENE Magazine