Remaining inside is a good way to protect yourself and others from the coronavirus, but it could lead to a lesser evil: boredom. As concerts are postponed, sporting events are canceled, bars and restaurants are closed our social lives are shrinking by the day.
Design SCENE Magazine's team have compiled a few suggestions to help make your time in coronavirus self-quarantine more interesting.
Let's start with downloading your FREE COPY OF DESIGN SCENE MAGAZINE.
We will be posting more suggestions for what to watch, listen to, cook, and read in the coming days. Stay tuned and be safe!
Read our suggestions after the jump:
MOVIES
Uncut Gems
A charismatic NYC jeweler makes a high-stakes bet that could lead to the windfall of a lifetime. He balances business, family and adversaries on all sides in hope of staying afloat and alive.
Dolemite Is My Name
In this biographical comedy, performer Rudy Ray Moore develops an outrageous character named Dolemite, who becomes an underground sensation and star of a kung-fu, anti-establisment film.
Doctor Sleep
Based on the 2013 novel of the same title by Stephen King, Doctor Sleep is a sequel to 1977 novel The Shining. It is the continuation of Danny Torrance's story 40 years after the terrifying events that occurred at the Overlook Hotel.
Richard Jewell
The film is based on the story of American security guard Richard Jewell, who saved thousands of lives from an exploding bomb at the 1996 Atlanta Olympics. Shortly after, FBI named him the prime suspect in the bombing.
Ad Astra
A fearless astronaut undertakes a mission to Neptune to uncover the truth about his missing father and his doomed expedition that now, 30 years later, threatens the universe.
Ford v Ferrari
American automotive designer Carroll Shelby and fearless British race car driver Ken Miles plan to compete against the race cars of Enzo Ferrari at

the 24 Hours of Le Mans in France in 1966.

Pain and GloryAntonio Banderas is a retired film director, who reflects on the choices he's made in life as the past and present come crashing down around him.
Parasite
This Oscar-wining tragicomedy follows a poor yet united family bluff their way into the lives of a wealthy Seoul household.
Once Upon a Time in…Hollywood
Quentin Tarantino returns with this love letter to 1960s Hollywood. The movie followis Rick, a washed-out actor, and Cliff, his stunt double, struggle to recapture fame and success.
Marriage Story
The film follows a married couple going through a coast-to-coast divorce.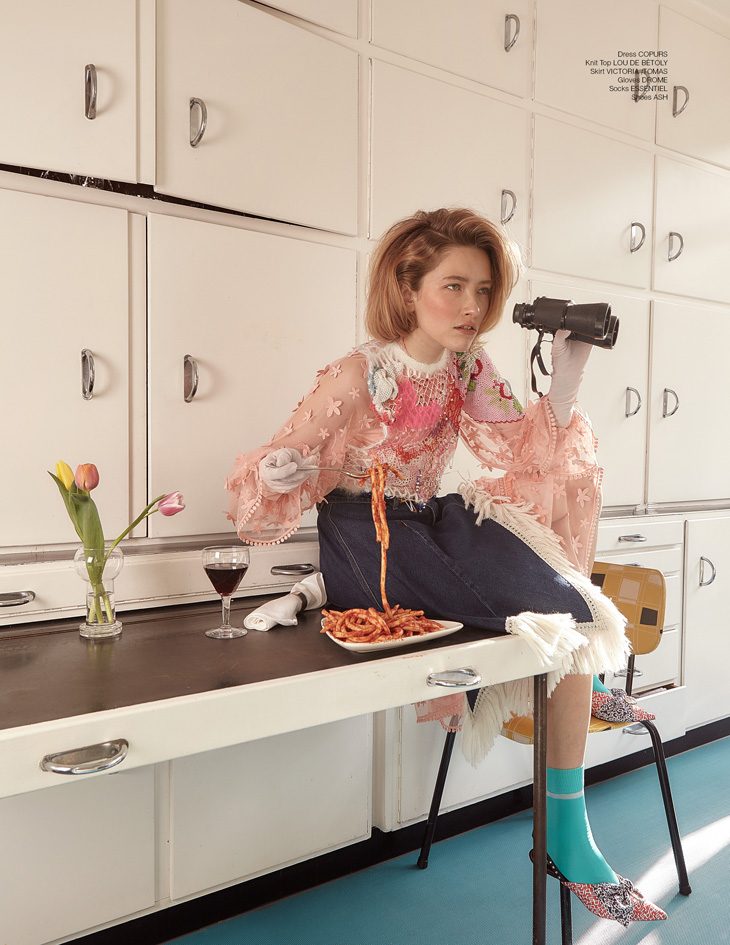 TV SHOWS
Better Call Saul
A spin-off of Breaking Bad, the series follow ex-con artist Jimmy McGill as he transforms into his alter ego Saul Goodman, a morally challenged criminal lawyer.
Sex Education
Socially awkward high school student Otis sets up a sex advice business to educate his fellow students in how to deal with their own sexual problems
I'm Not OK With This
Based on Charles Forsman's graphic novel, the series follows a teenager navigates the complexities of high school, family and her sexuality while dealing with new superpowers.
The End of the F***ing World
Two 17-year-old outsiders, James and Alyssa, embark on a road trip to find her estranged father, who left home when she was just a child.
Elite
Three working-class teenagers enroll in an exclusive private school in Spain, when the clash between them and the wealthy students leads to murder.
The Politician

Wealthy high school student Payton has known since childhood that he's going to be president. First he'll have to navigate the most treacherous political landscape: high school.

The Crown
Netflix-original drama chronicles the life of Queen Elizabeth II from the 1940s to modern times.
Watchmen
When masked vigilantes are treated as criminals by government agencies, some band together to start a mutiny while others aim to stop it before it yields chaos.
Big Little Lies
The lives a three wealthy women are shattered when a murder takes place in their idyllic town.
The Outsider
Based on Stephen King's best-selling novel of the same name, which begins by following an investigation which at first seems like it will be simple but things change when an insidious supernatural force edges its way into the case.
BOOKS
The Testaments by Margaret Atwood
A 2019 novel by Margaret Atwood is a sequel to The Handmaid's Tale.
The Plague by Albert Camus
Published in 1947, that tells the story of a plague sweeping the French Algerian city of Oran. It asks a number of questions relating to the nature of destiny and the human condition
Walk Through Walls: A Memoir by Marina Abramovic
This memoir spans Marina Abramovic's five decade career, and tells a life story that is almost as exhilarating and extraordinary as her groundbreaking performance art
Shocking Life by Elsa Schiaparelli
An autobiography of one of the leading fashion designers of the 1920s and 1930s with a flair for the unusual.
A Life Without End by Frédéric Beigbeder
A fictional portrayal of Stan Miller, a man with a lifelong yearning for an afterlife that began as a child when his beloved pet dog died unexpectedly.
The Book of Laughter and Forgetting by Milan Kundera
Composed of seven separate narratives united by some common themes, the book considers the nature of forgetting as it occurs in history, politics and life in general.
In the Miso Soup by Ryū Murakami
A Japanese nightlife guide for foreigners navigates an American men around the sex clubs and hostess bars of Tokyo.

The Philosophy of Andy Warhol by Andy Warhol
The book is an assemblage of self-consciously ironic "quotable quotes" about love, beauty, fame, work, sex, time, death, economics, success, and art.

Work Like a Woman: A Manifesto For Change by Mary Portas
Advice, tips and decades of business experience from retail consultant and broadcaster Mary Portas.

Nothing Fancy: Unfussy Food for Having People Over by Alison Roman
This cookbook instantly rejects the idea that cooking always needs to be a special and precious act.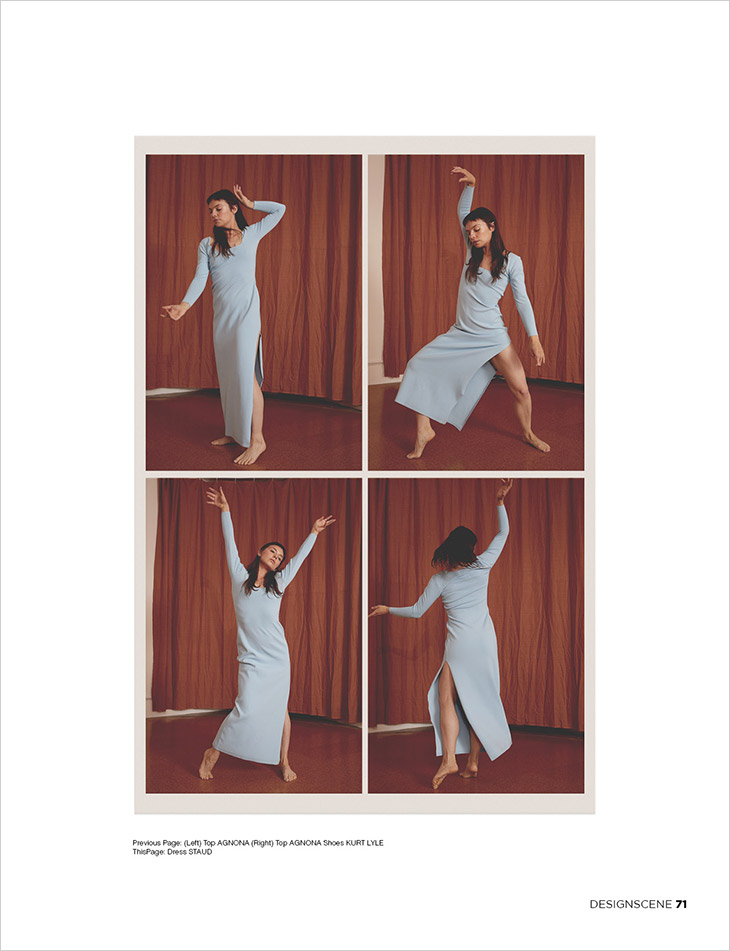 ALBUMS
Jesus Is King by Kanye West
Kanye's ninth studio album follows a Christian theme, as he describes it as "an expression of the gospel."
Man Alive! by King Krule
The fourth studio album by English singer-songwriter Archy Marshall, and his third album under the stage name King Krule.

Changes by Justin Bieber
The album contains features from Quavo, Post Malone, Clever, Lil Dicky, Travis Scott, Kehlani, and Summer Walker.

Chilombo by Jhene Aiko
Chilombo is Jhené Aiko's third studio album, inspired by the Hawaii island's natural landscape.

Suddenly by Caribou
Canadian musician Dan Snaith had approximately 900 "draft ideas" for this album that he cut down to 12 complete tracks

The Slow Rush by Tame Impala
After the release of the album, all 12 tracks charted on the US Rock charts with peak numbers ranging from 2 to 17.

Magdalene by FKA Twigs
For the Magdalene album tour, FKA Twigs learned pole dancing and Kung fu.


Igor by Tyler, the Creator
The album received widespread acclaim from critics and debuted at number one on the US Billboard 200.


Boss Man by Rich the Kid
Boss Man is the third studio album by American rapper Rich the Kid, released on March 13, 2020.

Jackboys – Jackboys / Travis Scott
A compilation album by JackBoys (American record label, Cactus Jack Records) and American rapper Travis Scott.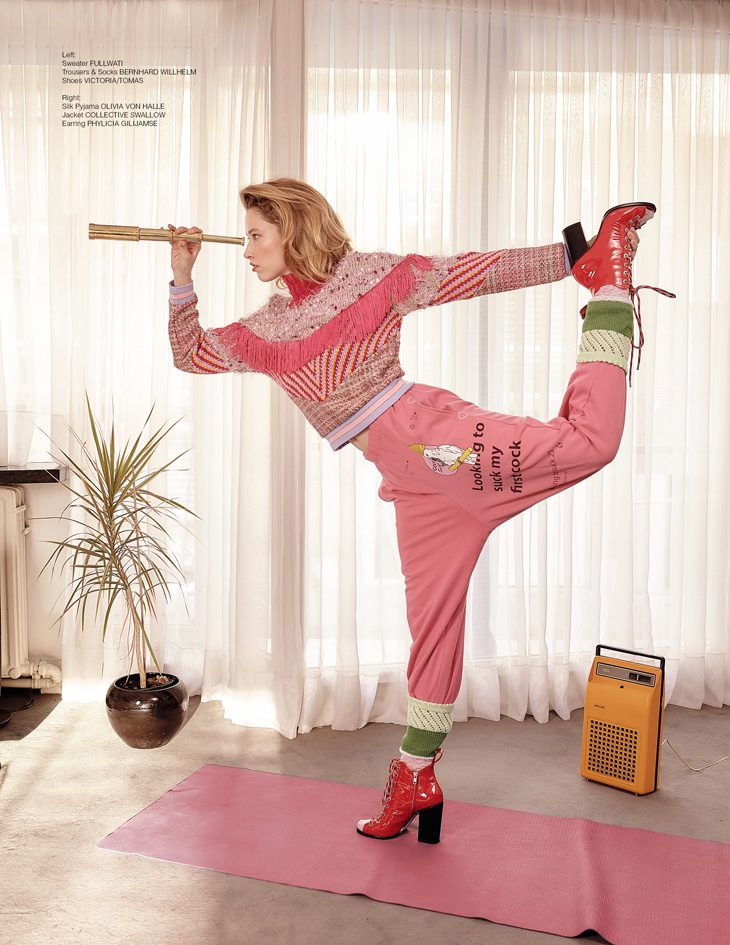 PODCASTS
Vox Explained
Daily podcast that puts the spotlight on topical issues that impact people's lives.
Beyond Today
Tina Daheley and Matthew Price search for answers that will change the way we see the world.
Juicy Scoop by Heather McDonald
Celebrity gossip and reality TV podcast.
Ru Paul: Whats's The Tea?
Ru Paul and Michelle Visage talking with celebrities and Drag Race guests plus weekly topics.
Goop Podcast
Gwyneth Paltrow and Elise Loehnen talk wellness and beauty with their guests.
The Dream
Hosts talk about the shady side of the wellness industry.
How To Fail
Inspirational podcast with host journalist and author Elizabeth Day talking in every episode with her guests about three failures in their life and what they learned from the same. Guests such as Phoebe Waller-Bridge, Mo Gawdat, Samin Nosrat…
The Guilty Feminist
Human equality rights themed by Deborah Francis Wright an award winning stand up comedian and defining feminist of our generation. The podcast had so far 50 million downloads and it has become famous for asking it's guests to start a sentence with "I'm a feminist but…"
The Jealous Curator : ART FOR YOUR EAR
Inside-scoop stories from amazingly talented contemporary artists.
Fashion No Filter
Fashion journalists Camille Charriere and Monica Ainley give you a unique, behind the scenes look at how the fashion industry operates.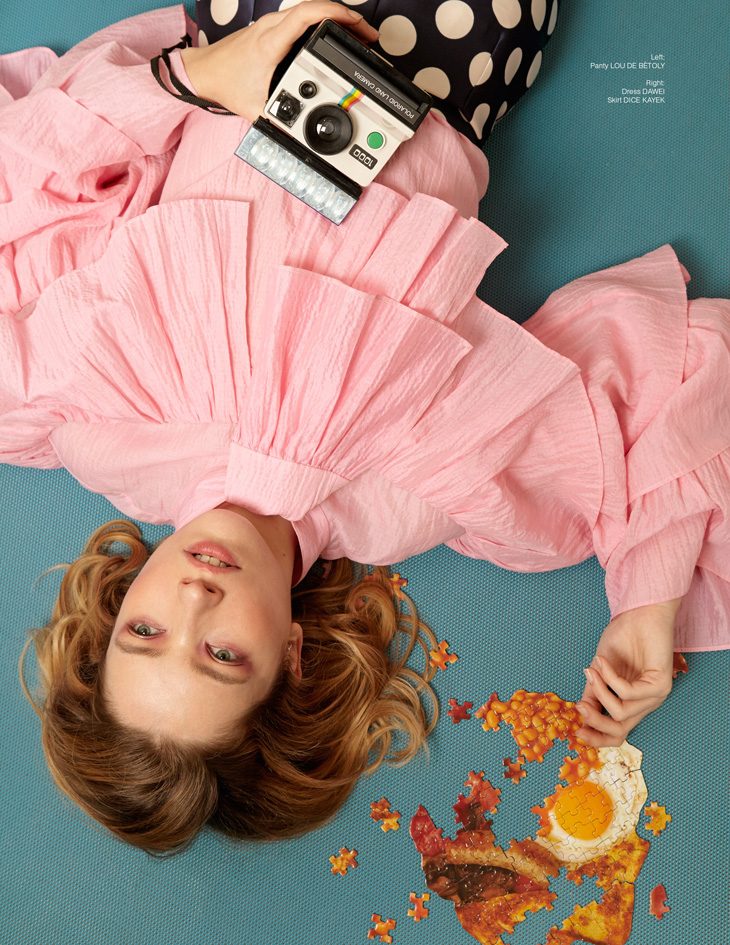 GAMES
Pandemic Legacy – Board Game
Unlike most other games, this one is working against you. The plague came out of nowhere and ravaged the world.
Star Wars: Outer Rim – Board Game
Explore the galaxy for yourself.
Mahjong – Board Game
Tile-based game that was developed in China during the Qing dynasty
The Last Of Us – Video Game
In a hostile, post-pandemic world, Joel and Ellie are brought together by desperate circumstances
Fortnite: Battle Royale – Video Game
The most popular free-to-play battle royale online video game.
God of War – Video Game
An action-adventure game rooted in Norse mythology.
Red Dead Redemption – Video Game
Western-themed action-adventure game published by Rockstar Games.
Mario Kart Tour – iOS, Android
A kart racing mobile game developed and published by Nintendo.
8 Ball Pool – iOS, Android
Play 8 Ball Pool against other players online!
Sniper 3D – iOS, Android
Shooting guns and killing to stop assassins in the daily war.
Read basic protective measures against the new coronavirus at World Health Organisation's website.