Zuzanna Bijoch cover star of our Winter 2019 issue sits down with New York Fashion Editor Damien Vaughan Shippee for a special conversation to talk about her fall semester at Columbia University, today's political climate, Prada campaigns and frequent travels.
Read more after the jump: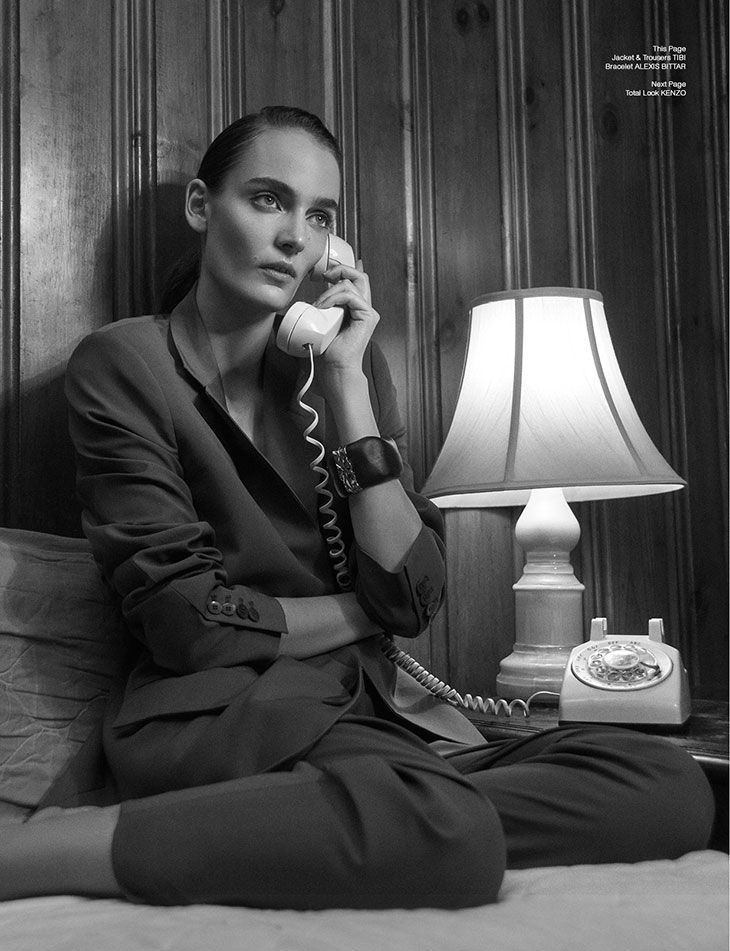 Thank you so much for working together with Evgeny, myself and your supporting act Raith. Despite terrible weather and 4 hours in transit I think we had a really lovely day. – So true!! The weather was certainly challenging, however, I think it fits the mood of the shoot quite well! It was nice to meet the entire team while driving to the location, and by the time we were ready to shoot we were all excited for the day!
I totally agree. I noticed between shots you were on your tablet/computer, it seemed to me like you were preparing for something important. Can you tell me a bit about that? – Actually, I was reading the "Painted Bird," a book for my literature class at Columbia. I had to finish it by the end of the shoot so I was catching up with school work in between the shots.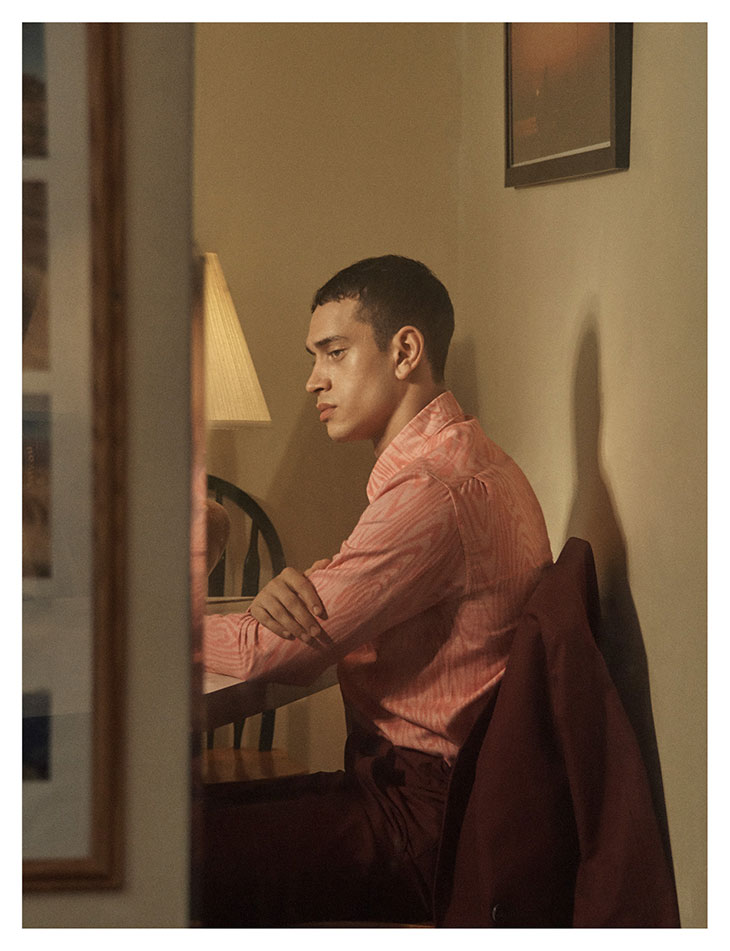 I haven't read that one but hear it is a powerful piece of literature. You're currently wrapping up the fall semester at Columbia University. What are you studying and what do you hope to achieve in academia? Or Maybe a better question is what is next for Zuza? – At the moment, I happen to be in my finals week. I still have yet to declare my major, and Columbia encourages you to try many subjects of classes while exploring your interests. Last semester, I really enjoyed taking astronomy classes even though I don't think that will be my major. School gives me a nice balance with modeling, I like to learn, and get to meet many people.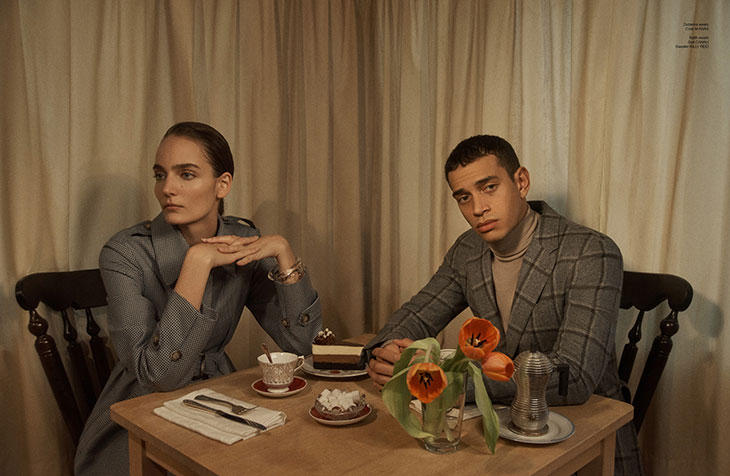 What kind of timeline are you on for graduation, or are you currently taking it semester by semester? – Balancing work and modeling is still my priority, and thus I take only a few classes per semester. It's enough to keep me busy and so far I've really enjoyed it.
Do you think that what you have learned has relevance in the political climate of the world today? – Absolutely, one of my current classes focuses on Polish immigrants who came to America after the second world war. It helped me understand certain historical elements of Polish history.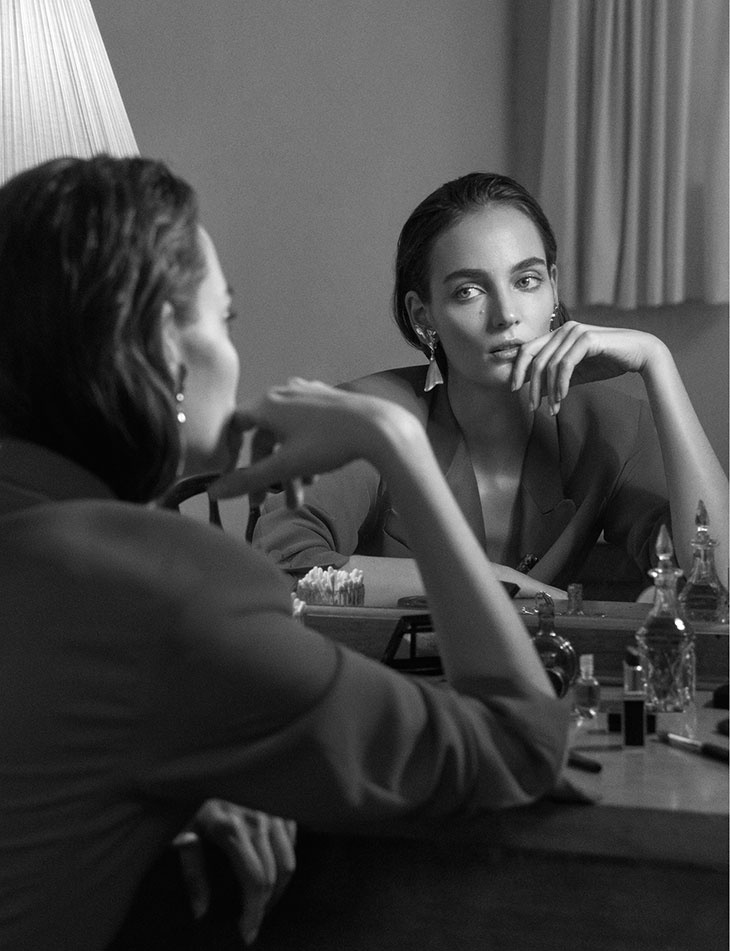 Hence reading "The Painted Bird"! What is the most rewarding thing about pursuing a degree at Columbia? – Columbia lets students truly challenge themselves. I love the feeling of learning new things and it offers students some of the most unique opportunities in the world. It seems as though every week there is yet another can't miss speaker, conference, or event on campus.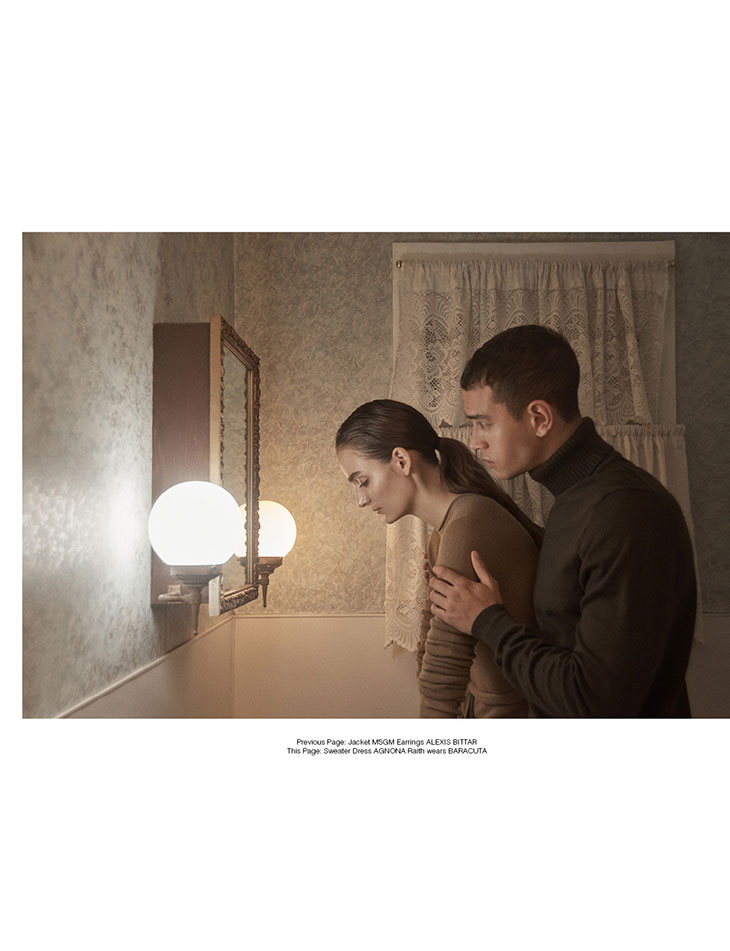 Absolutely, speaking of unique opportunities in the world I imagine you must travel frequently. Is there a place that you love to travel to more than any other destination. – For sure, my favorite place recently has been St Barths. The entire island has such beautiful beaches, ultimate relaxation, and delicious food.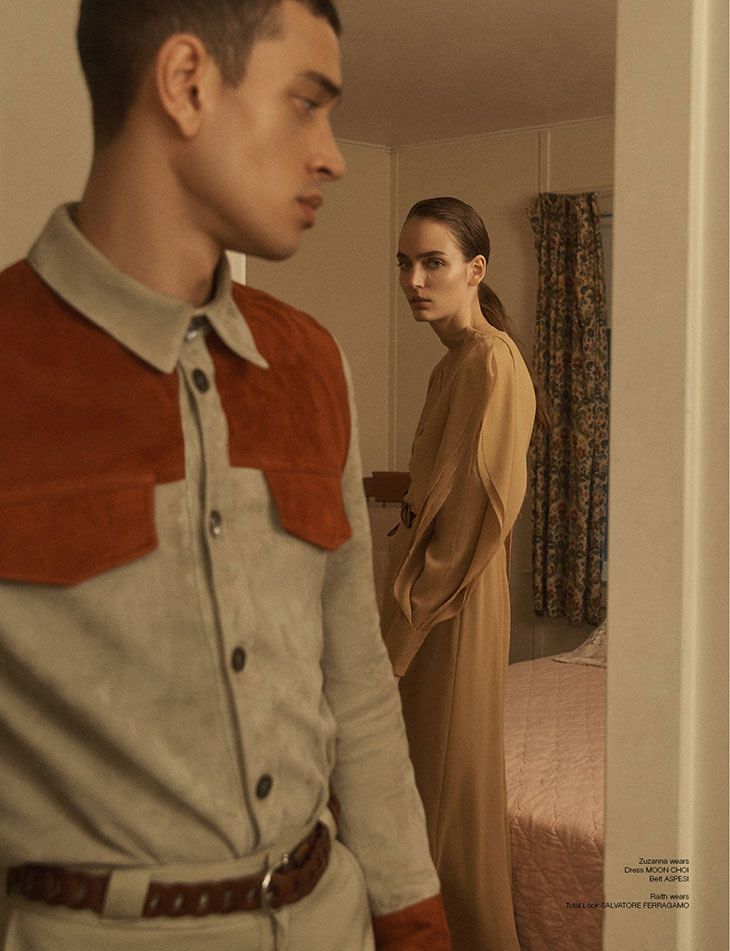 You appeared in, my favorite, campaign for the Prada SS11 Campaign by Steven Meisel. Can you tell me what that experience was like? – It was a lot of fun! Arizona, Mariacarla, Tati, and myself were continuously dancing on set for a week!! It was like a big fashion party, with everyone impeccably dressed. One fun fact- as a part of the casting, each of us had to record a dancing video that ended up being released on YouTube.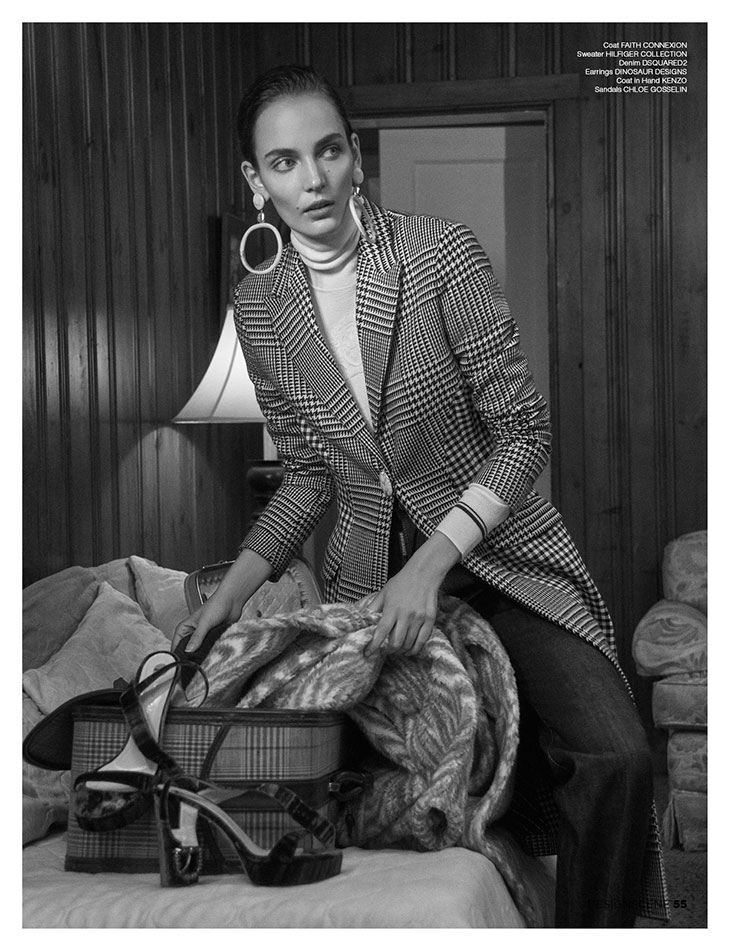 Who needs Zumba when you can just dance at work?! Any pieces of literature you absolutely love/why? – I love the book "Milk and Honey" by Rupi Kaur, and how it shows how we can find sweetness even in the most bitter moments in life. And of course, if you can read Polish, don't miss my own book Modelka, which gives everyone the true inside story of our crazy industry of high fashion!!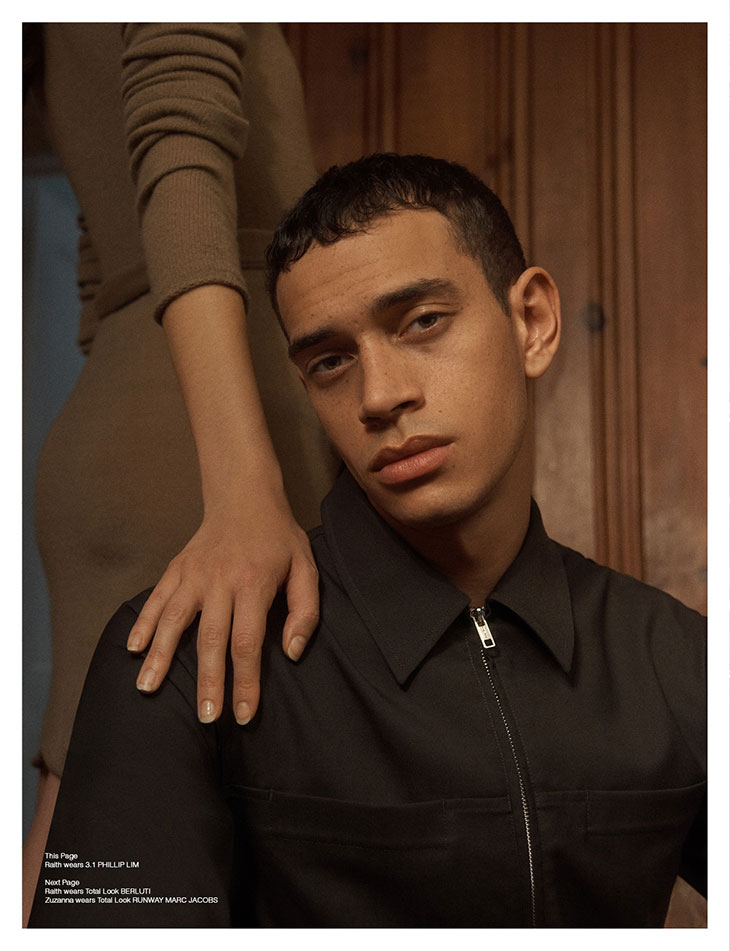 I've been dabbling in Serbian, maybe Polish is next! What about film? Any favorites come to mind? – Perhaps my favorite movie that I've seen in years is the Banksy movie called Exit Through the Gift Shop. Wow!! What an amazing and poignant film!!
What is your favorite activity to do in New York City. – NYC has some of the best museums in the world. This past week when my sister visited, we made sure to stop by both the Frick collection and the MOMA.
I love the Frick Collection and the space is incredible. What memory are you most fond of in your career? – For sure, casting with Steven Meisel or Anna Wintour were both memorable. It's hard to say which one was more stressful!! Shooting a Valentino campaign with the legendary Deborah von Turbeville and Karl Templer in Mexico was also amazing. And it was great to be back on the runway walking for Chloe in Paris this season. I really love the vision that Natacha Ramsay-Levi has brought to the company.
I would probably faint if I met Deborah, or really in any of those situations. Any current obsessions? – My one secret obsession is Christmas tree ornaments! I make sure to find one from each place I visit, and my tree is full of amazing memories. My favorites right now are a llama from Peru and a magnificent hot-air balloon from Turkey.
Obsessed! What a great way to reflect during the Holidays! I guess though your secret is not so secret anymore!
Keep up with Zuzanna on Instagram @bijochzuzanna
Photographer EVGENY POPOV
Fashion Editor DAMIEN VAUGHAN SHIPPEE
Models ZUZANNA BIJOCH at Next Models and RAITH CLARKE at Heros
Makeup Artist KUMA for NARS Cosmetics
Hair Stylist ERIN HERSCHLEB using R+Co
Prop Stylist ALICE MARTINELLI