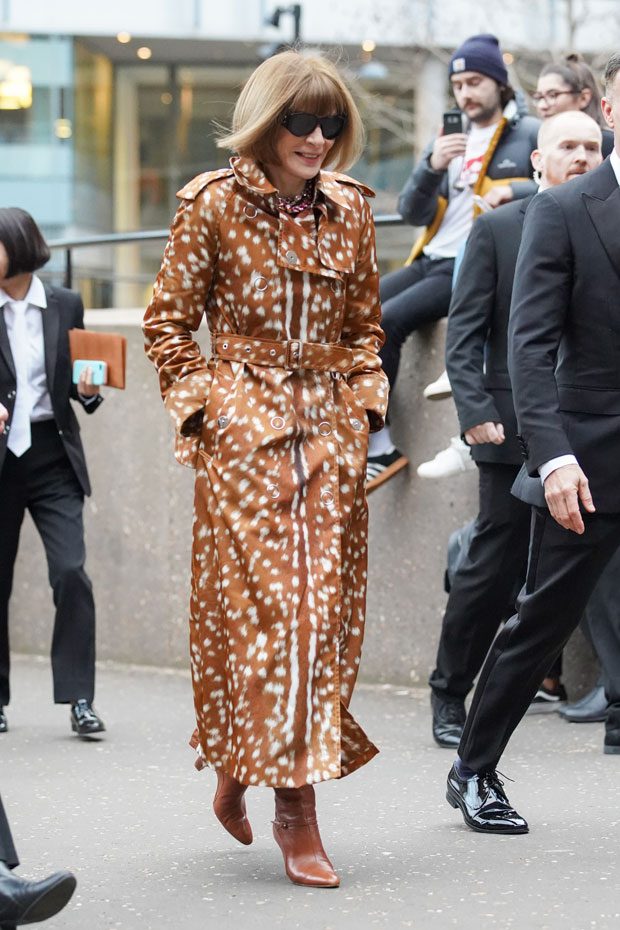 With half of the world practicing self-isolation and social distancing due the coronavirus pandemic, Design SCENE Magazine team is trying to prove that staying in can be also fun and productive. This time we are focusing on fashion documentaries, a great way to expand your knowledge about fashion industry.
RELATED: Things To Do During Your Coronavirus Self-Quarantine
Fashion documentaries deliver insights on every aspect of the industry, portraying a variety of industry professionals, and explore controversial issues including diversity and cheap clothing's environmental impact.
We've rounded up the list of 10 must see fashion documentaries to fill your days in self-quarantine.
Continue below to discover Design SCENE's favourite fashion documentaries:
1. The September Issue (2009)
R J Cutler's documentary from 2009 follows Vogue's editor Anna Wintour, as she prepares the September 2007 issue. With it's record 840 pages, it is the magazine's most important issue, heralding the autumn fashions.
2. McQueen (2018)
The biographical documentary explores the life of the iconic British fashion designer Alexander McQueen who took his life in 2010. It's a personal look at the designer's extraordinary life, career and artistry, through exclusive interviews with his closest friends and family.
3. The First Monday in May (2016)
Directed by Andrew Rossi, the film follows the creation of the Metropolitan Museum of Art's most attended fashion exhibit in history – China: Through the Looking Glass, curated by Andrew Bolton and co-hosted by Anna Wintour. The documentary chronicles a year of preparations for the Chinese-inspired fashion exhibit and the gala which accompanies it.
4. Dries (2017)
An intimate portrait of the Fashion Designer Dries Van Noten, exploring the intense passion and distinctive talent that make him one of the most unique fashion designers in the world.
5. Jeremy Scott: The People's Designer (2015)
Documentary film directed by Vlad Yudin explores the journey of fashion designer Jeremy Scott from humble roots on a Missouri farm to creative director of Moschino.
6. Lagerfeld Confidential (2007)
Rodolphe Marconi's documentary profiles notoriously private fashion designer Karl Lagerfeld. In his own words, Lagerfeld recounts his turbulent upbringing in Germany, his work, fashion shows and photo shoots.
7. The True Cost (2015)
Andrew Morgan's documentary film exploring the negative impact of fashion on people and the planet.
8. Diana Vreeland: The Eye Has to Travel (2011)
2011 documentary follows the life and career of Diana Vreeland, a fashion editor famous for her time at Harper's Bazaar and Vogue.
9. Iris (2014)
American documentary film directed by Albert Maysles about the life of fashion icon Iris Apfel
10. Franca: Chaos and Creation (2015)
A chronicle of the life and times of Franca Sozzani, the editor of Italian Vogue and a fashion-world provocateur, directed by her son, Francesco Carrozzini.
#GIVEAWAY: Download Design SCENE Magazine for free