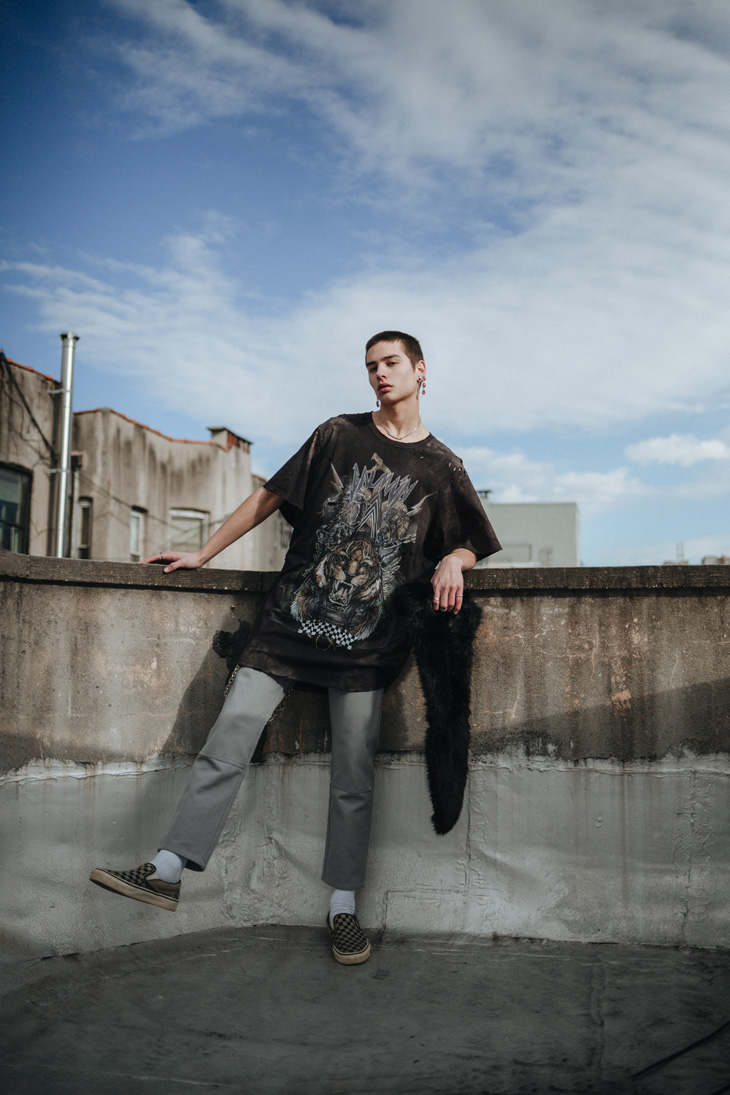 According to a 2018 market report published by Credence, the global custom t-shirt market is expected to cross the $10 billion mark by 2025. North America and Asia-Pacific are the biggest markets for custom t-shirts, with the USA being the most significant individual market.
When it comes to clothing items, t-shirts are among the most popular for people of all ages and genders. For one, they are incredibly comfortable for all-day wear. For another, they allow for hyper-personalization in a way few other clothing items can allow.
From brand logos to quirky slogans to favorite cartoons to doodle artwork, people are getting every conceivable type of design printed on their t-shirts. And with the proliferation of web-to-print services that allow consumers to order the design of their choice, the t-shirt business is an exciting space to be in right now.
Read the steps to starting a t-shirt business online:
1. Find your niche and make a business plan
T-shirts come in every imaginable variety, and you need to pick the niche that you will cater to. Before launching into the design part, therefore, take some time out to prepare a viable business plan. Study the trends in the t-shirt market, gain an understanding of what different demographics and income levels are looking to buy this clothing item.
Conduct a SWOT analysis to identify your internal strengths and weaknesses and external opportunities and threats. The exercise will help you choose a target audience for your products accordingly, and you will not waste your energy in selling items that have little demand.
In addition, you will need to study what your competition is doing so that you can create unique offerings. Try avoiding duplication of services wherever possible. Think of a value proposition if you find your offerings are similar.
Finally, chalk out a budget and plan your projected expenses and cash flows. Having clarity on the money your business will need in the next quarter or six months will help you plan better.
Your financial strategy should ideally include projected revenues, business ratios such as AP/AR, debt ratio and inventory turnover, annual gross margin, break-even analysis, and overall cost of investment. Get yourself sorted financially. It is imperative to your business growth.

2. Decide on the W2P solution
Once you have prepared your business plan, you will need to finalize a web-to-print software vendor to partner with. Ideally, a t-shirt design software should offer you a personalized branded storefront, a smooth ordering process for your target customers, language localization, a wide variety of ready-to-print templates, and application security, among many other things.
Have conversations with different W2P providers and get answers to any questions you may have. You will need to check various aspects of their solutions, such as the pre-designed templates offered, the ease of tracking orders, payment gateway options, shipping integration, and the promptness of user support.
The web2print software provider should offer you a free demo including sample products setup on the storefront, testing of the design editor tools, and sample print runs with output files in multiple formats for ensuring its viability for your business.
This will also allow you to determine whether the solution offers the desired level of flexibility and whether the final output is compatible with your equipment and production standards. Get all the key team members to discuss the selected t-shirt designing software, and then finalize the vendor. A fruitful conversation with your employees can lead to a brilliant decision.
3. Create your designs and build your artwork library
Based on the audience you are targeting and the overall theme you have in mind, you will now have to work with designers to create your online library for target customers to choose from.
Reach out to designers you like on social media groups, or post job openings on recruitment portals to hire someone whose talents are a fit for your business. There are many designer communities on Reddit, Facebook, and Dribbble where you can find designers for hire.
You will need to hold detailed discussions with them on aspects such as seasonal themes, brand messages, social awareness, cultural identity, and others that might be important to your t-shirt design collection.
The right designer should be able to grasp your needs and incorporate them into the designs with ease to create a library as per your expectations. Once decided, you should give onboard them properly – explain the nuances of using the t-shirt design programon their own.

4. Select the printing method
There are different printing methods available to you as a personalized t-shirt business. Here is a brief on them as follows, including their pros and cons:
Screen printing – This involves using colored ink through a nylon mesh screen to print a design on the t-shirt. It is the oldest method of t-shirt printing and is highly scalable and cost-efficient. However, it does not work for extremely high-resolution prints.
Given that you have a tight budget, starting your business with this technique will be the best option for you right now. When you are in a better place financially, you can look at branching out other printing methods as discussed below.
Transfer printing – This involves using a heat press machine to transfer a design from a heat press paper to the t-shirt surface. Transfer printing allows for intricate designs to be printed easily – however, it is time-consuming and not suitable for all fabrics.
Direct-To-Garment (DTG) printing –This involves using an inkjet machine to print the design onto the t-shirt surface directly. DTG printing enables printing high-quality, detailed images. If you opt for this option, consider top-quality options such as the Epson Surecolor F2100 direct to garment, which is worth the investment and can even be financed.
Embroidery – This involves the use of sewing techniques to stitch designs onto a t-shirt. This allows for much more long-lasting designs than any printing options. However, it is time-consuming and limits the possibilities in terms of colors and designs.
5. Find the right t-shirt suppliers for the business
The next step is to find local t-shirt vendors who will provide you with the basic t-shirts upon which your target customers can get designs printed. Evaluate aspects such as variety, quality, and pricing, and discuss whether the supplier can provide order fulfillment along with product printing. For example, most vendors on Amazon do offer a fulfillment service.
An excellent way to work efficiently with t-shirt vendors is by equipping them with a separate dashboard on the t-shirt design program. This makes it easy for them to track order statuses at any time and also help them stay on top of their open orders.
Once you decide which vendors you would like to go ahead with, onboard them and give them training on the web-to-print software.
6. Set up printing infrastructure
Any t-shirt design software requires a robust server infrastructure with proper backup and security measures. As it is a direct channel of revenue for your business, you need to ensure it is up and running 24×7.
Aside from assigning an experienced IT team to manage the servers all the time, take help from your web-to-print software vendor for a fail-proof implementation and ongoing maintenance.
The next step is to set up an appropriate printing infrastructure, depending on which printing technique you have picked. Choose services that deliver promptly, are meticulous about quality, give you flexibility in terms of quantities, and are within your budget.
7. Set up logistics infrastructure
Logistics is a crucial aspect of selling t-shirts online. You will most likely find it hard to do all the order fulfillment yourself, so reach out to third-party logistics providers who can do the job for you. If your most significant selling point is uber-fast shipping, then giving drop-shipping might be worth a try.
Once a customer places an order on your storefront, the drop-shipping partner gets notified who then processes the order and ships it directly to the customer. That is one of the biggest advantages of t-shirt design tool.
Come to agreements about how the final products will be transferred to the provider and within which time scale. You will also need to discuss costs and determine how you will recover those costs by charging shipping fees from your customers. Be sure to integrate all the shipping information and options into your storefront on the W2P platform.
8. Launch and market your online t-shirt store
Once you have set up all the back-end processes on your web-to-print platform, it is time to finalize and launch your online store. Do a soft launch first – invite select people to the store to shop from you. Trust us – you do not want to commence business before knowing how to accept and fill shipping orders even if you have a top-class online t-shirt design software.
Let them test drive your storefront and see for themselves if the shopping experience is sublime. Whatever technical glitches you find during the process, fix them asap, and then only open the store entirely.
The best way to get your store out in front of a broad audience quickly is by marketing it consistently and smartly. Leverage the power of social media and share the news about your store launch through targeted ads and organic posts. Personalized emails are another option.
Make sure it is SEO-optimized so that target customers can see when they search for keywords related to t-shirt printing. Apart from optimizing your page for keywords and metatags, set up a blog with relevant content that can enhance your credibility.
Promote your blog posts as well on social media to showcase yourself as a leading expert in the t-shirt business. You should also invest in some PR so that your launch news can be shared across a broader audience.
Be sure to keep tracking the performance of your website using tools such as Google Analytics and SEMrush – this way, you can make tweaks as and when needed so that you stay at the top of search engine rankings, and receive fantastic inbound traffic.
9. Sell like a marketplace
A great way to boost your pre-designed t-shirt sales is by selling them on leading online marketplaces apart from your own online t-shirt design software platform. Amazon, for example, offer consumersa worldwide reach and is one of the most popular shopping sites solely because every product sold on it has many alternatives and options.
Therefore, even with a limited budget, you can still reach out to a wider range of consumers by piggy-banking on the likes of Amazon, eBay, Teespring, Zazzle and Spreadshirt, and offer your potential customers the best deals on quality pre-designed t-shirts.

10. Grow brand awareness
Brand marketing is an ongoing process that you need to focus on apart from growing your sales. There are multiple aspects to boosting brand awareness. First off, it is crucial to have a recognizable brand logo and a website that customers can easily navigate regardless of their device. A web toprint software can enable a responsive storefront for you.
You should also set yourself up as an informative and entertaining content authority utilizing well-crafted blog posts, timely social media posts, engaging video content, and useful newsletters, press release distribution service, etc.
Finally, be sure to respond promptly to customer feedback and to incentivize customer reviews on their shopping experience with you. Make sure you give out referral coupons, limited period discounts and store credits to gain customer loyalty.
11. Outreach to influencers
Social media influencers can do a lot for your brand in terms of promoting it to their followers. Identify influencers whose niches and beliefs are in line with what you are selling and reach out to them on social media.
Once you have agreed upon the kind of content to be shared and the compensation involved, you can foster a relationship with them that extends beyond just one or two campaigns. Therefore, take your time to bond with them fruitfully.
The compensation can take various forms, such as offering them free t-shirts and asking them to Tweet about it, or paying them a fixed fee for each piece of content they post about your t-shirt business. Seriously, if you crack influencer marketing, you can get a lot of business with the help of influencers. Social word-of-mouth does wonders, really.
The more professional you are with influencers, the more they will trust you and the more effort they will put into promoting your t-shirt business.
Summing it up
There you have it: a high-performance t-shirt business with very little investment. Deploying a Magento t-shirt designer solution means half of your battle is won. Make sure you find a vendor that can help you build a scalable platform.
Running any business is about consistency. So, keep adding more designs and t-shirt types to the mix, keep marketing aggressively via blogs and social media, and keep improving your overall buying experience.
If you have been thinking about starting an online t-shirt business and have been stuck in "I don't know how to begin" stage, perhaps this eBook will help you pull up your socks and get cracking on realizing your dream.