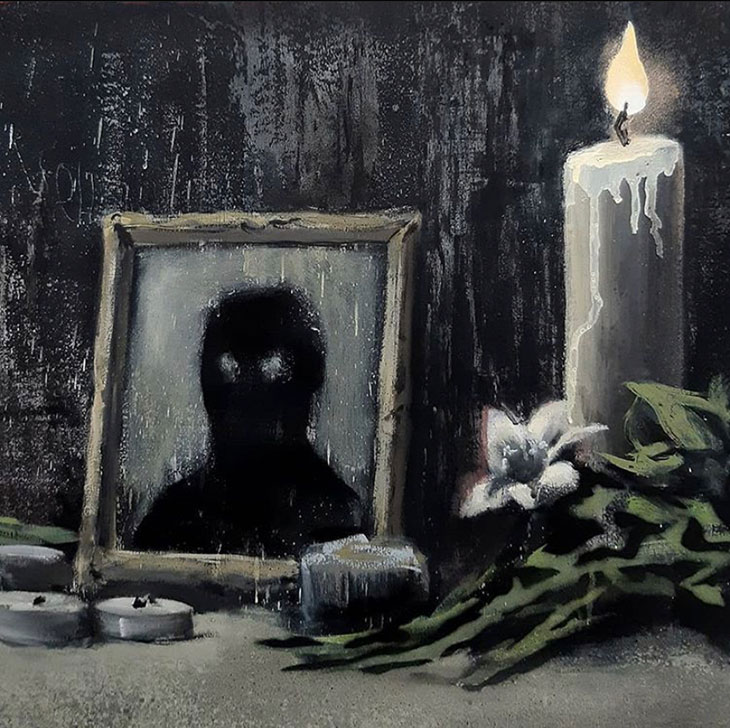 Over the last week we are seeing thousands of people from all around the globe taking to the streets to protest against police brutality and systemic racism. The movement has seen massive marches in cities across the U.S. and as of this week in an increasing number of European cities.
George Floyd's death marked a shift into political involvement and more serious subjects, including racial justice, outrage, community and change. In this uncertain times of global pandemic, the artists decided to use their creativity to take the protests on social media calling the attention to the pressing crisis of the racism and the white supremacy.
Using the hashtags #blacklivesmatter, #georgefloyd, #icantbreathe, #saytheirnames and #BLM the artists and amateurs created a collection of drawings, paintings and illustrations with millions of reposts on Instagram.
Discover our selection after the jump:
BANKSY
One of the most prolific artists of the 21st century, Banksy, took to Instagram to share his thoughts on the problem, saying people of colour are being failed by the system. Alongside the post he shared his latest artwork showing a candle burning an US flag.
At first I thought I should just shut up and listen to black people about this issue. But why would I do that? It's not their problem, it's mine.

People of colour are being failed by the system. The white system. Like a broken pipe flooding the apartment of the people living downstairs. The faulty system is making their life a misery, but it's not their job to fix it. They can't, no one will let them in the apartment upstairs.

This is a white problem. And if white people don't fix it, someone will have to come upstairs and kick the door in.
View this post on Instagram
Mike Winkelmann (beeple)
Graphic designer, artist, and videographer Mike Winkelmann, known as beeple, did a series of artworks on the theme of protests. Visit his Instagram account to discover more of the breathtaking works.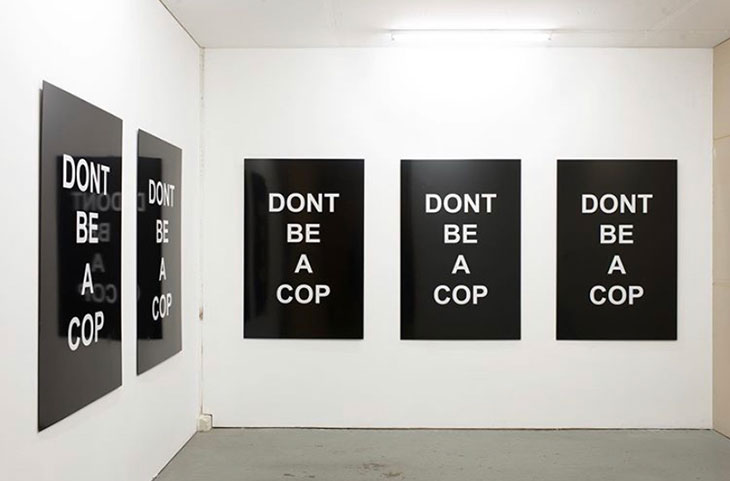 Andrew Read
Australian-born artist working between Melbourne and Berlin, Andrew Read, took to Instagram to share his artwork DONT BE A COP (1-5), that he did in 2015.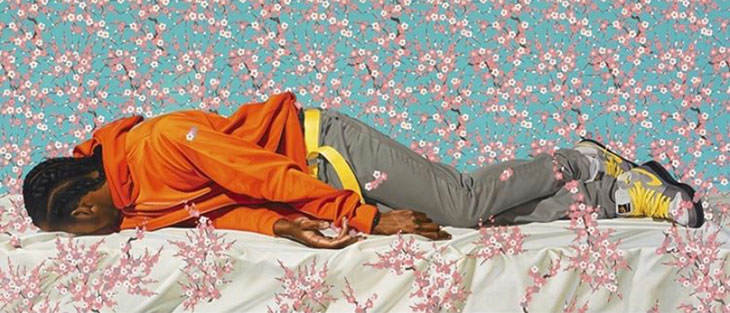 Kehinde Wiley
New York based visual artist, Kehinde Wiley shared his 2008's artwork Down, with a #blacklivesmatter hashtag. Wiley is known for his exceptional portraits, and he was selected by Barack Obama to paint his official portrait exhibited in Smithsonian's National Portrait Gallery "America's Presidents" exhibition.
Nikkolas Smith
Texas-born artist Nikkolas Smith shared his artwork Reflect, with the words So that they may see what they have become. The artwork is inspired by the photograph of a protester taking a knee during a San Jose protests made by photographer Dai Sugano. Nikkolas did a series of artworks inspired by the protests, check out his Instagram account to see more.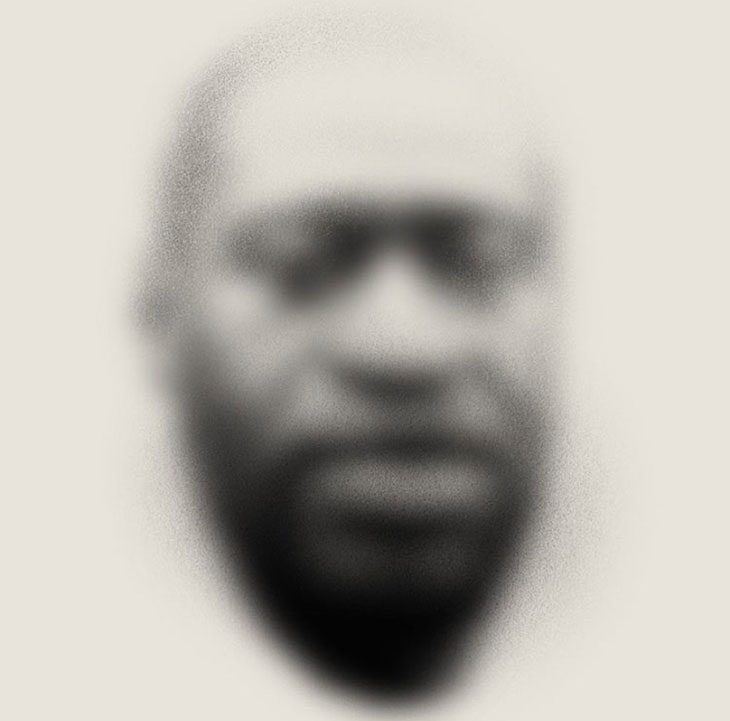 Greg Ruth
Artist Greg Ruth shares his project Erased, a series of portraits of Americans whose futures were stolen by the racial violence that both built this nation and now is choking it to death. The first in the series is a portrait of George Floyd (1974-2020) murdered by police officers in Minneapolis. Visit his Instagram account to see more artworks from the the 52 Weeks Project ERASED.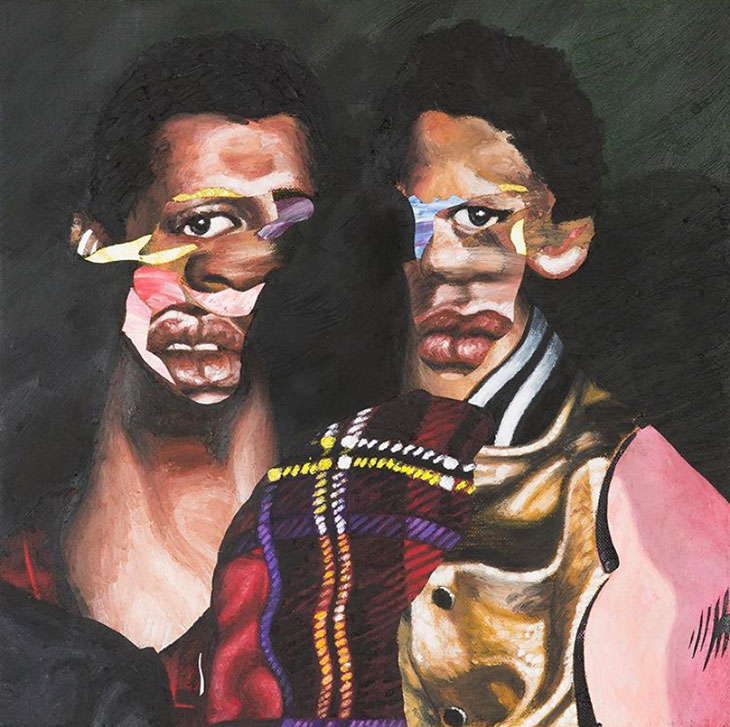 Nathaniel Mary Quinn
American painter Nathaniel Mary Guinn is known for his collage-style portraits that feature disfigured faces. Gagosian Gallery took to Instagram to share his artwork along with the artist's statement:
Biting the hand that feeds you requires tremendous courage, for it is terribly difficult to abandon your feast of privilege and unassailable opportunities for the pursuit of American equality – more accurately speaking, human equality. Yet, great moral and ethical discord is caused by your silence and willful ignorance, by your fantasies of a world that has never existed for all people. Such is now made undeniably evident in the protests sweeping our country, forcing us to reckon with truth and justice, by law and humanity. Prejudice is an emotional, sustained commitment to ignorance, speaking not to the inferiority of black and brown folk but to the ominous inhumanity of hate and racism: a senseless, baseless disease that plagues all people. – Nathaniel Mary Quinn
Eight minutes, 46 seconds, that's how long a police officer kept his knee on George Floyd's neck, while he struggled, pleading for his life. You can sign the change.org petition to help bring attention to the police killing of George Floyd, or donate to blacklivesmatter.com organization.