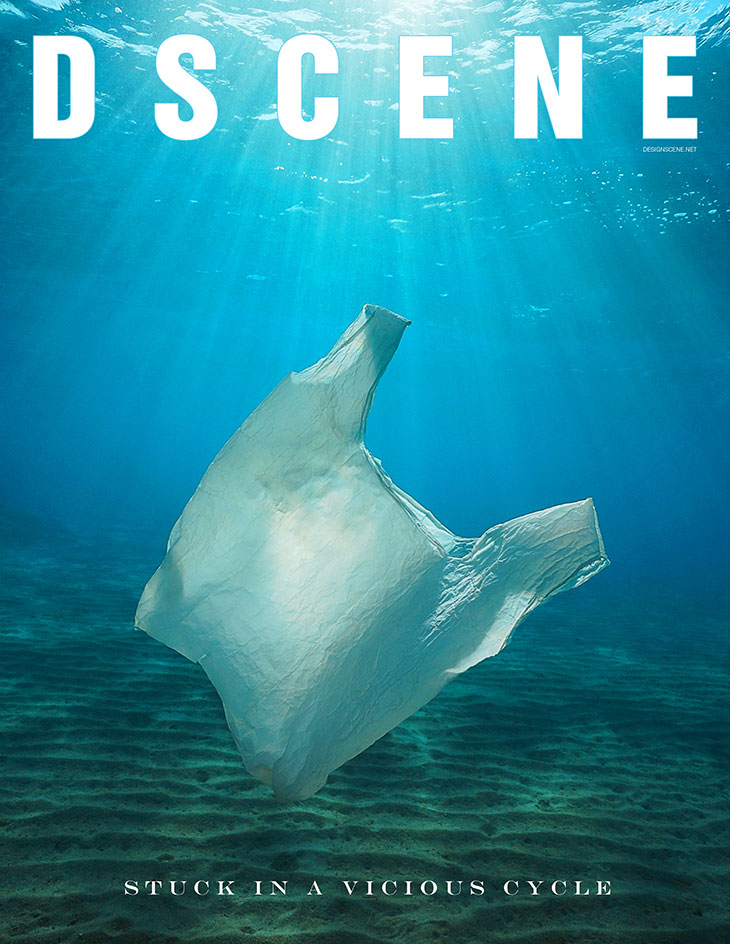 The world is facing multiple challenges ranging from climate change to deepening inequalities. We are the first generation to know we're destroying our planet, and we could be the last that can do something about it.
With our DSCENE Magazine limited edition cover Stuck In a Vicious Cycle, we want to shine a light on the most pressing environmental issues that affect us all.
DSCENE 13 is out in JUNE, pre-order your DIGITAL COPY HERE. In the meantime get our previous copies in print or digital on our store page.
Here are 10 simple ways to help reduce your impact, and help in the fight against climate change:
PLANT A TREE
Every year ten billion trees are lost, and trees are vitally important to a healthy climate. If you don't have a garden, you can donate to organizations, like onetreeplanted.org, and they will plant a tree for you.
EAT LESS MEAT
Try to commit to at least one meat free day a week. Eating less meat is crucial for a healthy lifestyle and a healthy planet. The Amazon is being cut down and destroyed in order to feed animals. Each hamburger is responsible for the destruction of fifty-five square feet of forest. Animal agriculture produces around 14.5% of greenhouse gas emissions and it takes 2,500 gallons of water to produce a single pound of beef. Visit www.greenpeace.org to learn more. 

REDUCE, REUSE AND RECYCLE
Follow the three "R's" in order to conserve natural resources and landfill space. Waste, and how we choose to handle it, affects our environment. Reduce your carbon footprint by saving money, energy, and natural resources. All you need is to bring a small change in your daily lifestyle to reduce waste so that less amount of it goes to the landfill. Learn more about recycling at www.epa.gov.

RETHINK YOUR WATER CONSUMPTION
97.5% of the world's water is locked in seas and oceans and most of the remaining 2.5% is in the ice caps. So we actually depend on the tiny bit available for human use. Switch your bath for a shower. Baths use approximately double the amount of water a shower uses. Turn off the water while brushing your teeth or shaving. Visit www.safewater.org to learn how you can save the water and reduce your consumption.

BUY LOCAL PRODUCTS
When possible, opt for a local products, as it helps the environment by reducing the pollution incurred by transport. This cuts down on fuel consumption and air pollution, and there's no need for shipping facilities, packing facilities or refrigeration.
DON'T USE PLASTIC BAGS
Tackling plastic pollution will take more than this, but you have to start somewhere. Say no to plastic bags, carry your own cloth bag.

TRAVEL RESPONSIBLY
Use public transport, walk and bike more. Aviation contributes about 2% of the world's global carbon emissions. If you have to use the plane, chose direct flights. You can calculate your carbon footprint at www.carbonindependent.org.
USE ENERGY EFFICIENT LIGHTBULBS
Energy efficient lightbulbs are a simple way to reduce the amount of power you use. Not only will this help the planet, it will also help lower your electricity bills. They typically use about 25%-80% less energy and can last 3-25 times longer.

SHOP SUSTAINABLE BRANDS
Every time you shop, you have the power to use your money to direct the world toward a better future. Pay close attention to what materials are used and look for brands that reuse and recycle materials, and prioritize organic materials.
GET INFORMED AND SHARE THE KNOWLEDGE!
Let's work together to make the world a better place.

To learn more on how to achieve a better and more sustainable future for all, check out United Nations Sustainable Development Goals.
Image by Damsea / Shutterstock.com