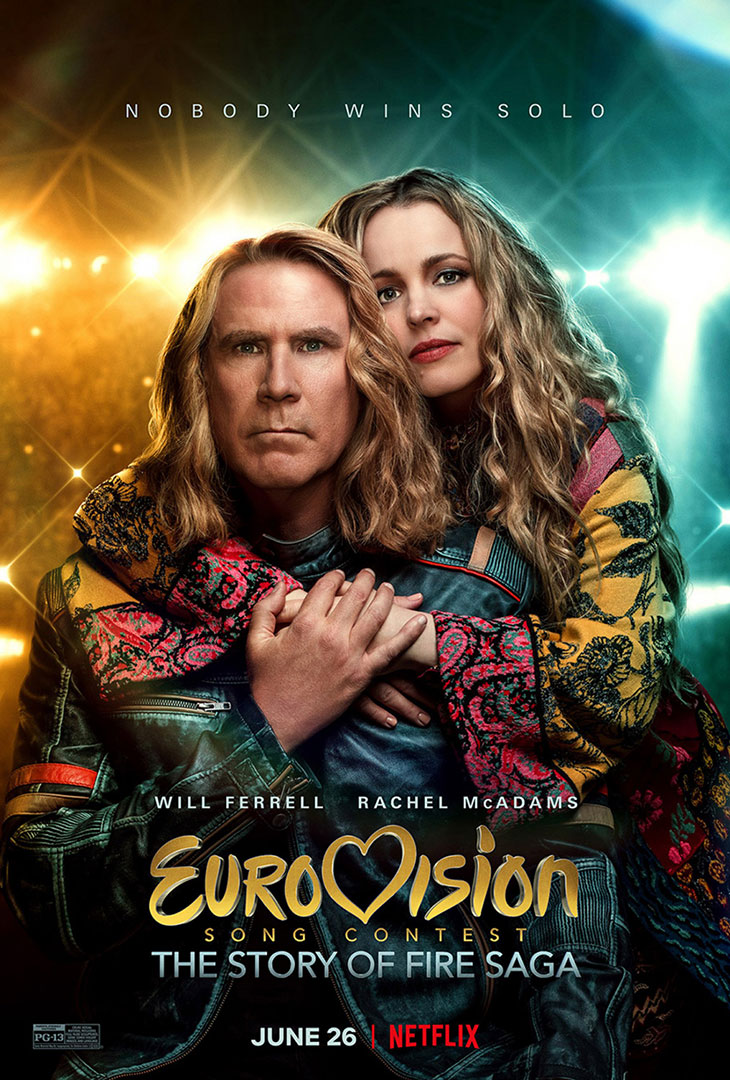 Eurovision fans, get ready – Netflix is releasing a hilarious new movie, Eurovision Song Contest: The Story of Fire Saga this June. While the Eurovision 2020 in Rotterdam was canceled because of the coronavirus pandemic, there are finally some good news for the fans.
The movie is following Icelandic fictional band Fire Saga, that's given the opportunity of a lifetime to represent their country at the world's biggest song competition. Starring Demi Lovato, Dan Stevens, Rachel McAdams, Will Ferrell, and Pierce Brosnan, the movie will be available to stream on Netflix June 26.
The film is directed by American director, producer and screenwriter, David Dobkin, best known for directing the films Clay Pigeons, Shanghai Knights, Wedding Crashers, and The Judge.
It's so crazy that there is something this big in the world like Eurovision that, basically, America has never heard of," says Dobkin. "It's bigger than the Super Bowl, 180 million viewers, a full-on rock concert and TV show. There's nothing else really like it. – said David Dobkin for USA Today
We had fun with the characters, and we capture the scope, but it's still a love letter to the Eurovision contest, surprisingly written by mostly Americans. – Dobkin added
The Eurovision Song Contest, is song competition between around 50 countries, primarily from Europe, which started broadcasting in 1956, and it's held annually in May, The countries submit original songs chosen to represent their nations at the finals in front of an international panel of judges. The contest has launched the careers of musicians like ABBA and Celine Dion.