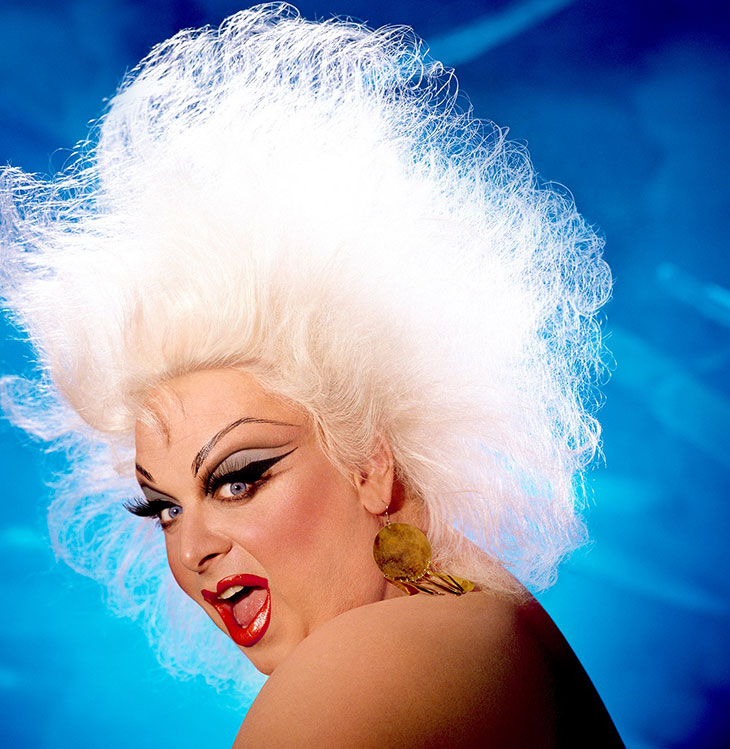 Celebrating the Pride month, Spanish luxury house Loewe announced a new capsule collection and online exhibition dedicated to 70s drag icon Divine.
Harris Glenn Milstead, better known by his stage name Divine, was an American actor, singer, and drag queen, closely associated with the independent filmmaker John Waters. Divine has had a huge impact on popular culture, braking the boundaries of drag and cinema, starring in experimental movies such as Waters' Pink Flamingos and Hairspray, and Paul Bartel's Lust in The Dust, and in plays like The Neon Woman.
Read more after the jump: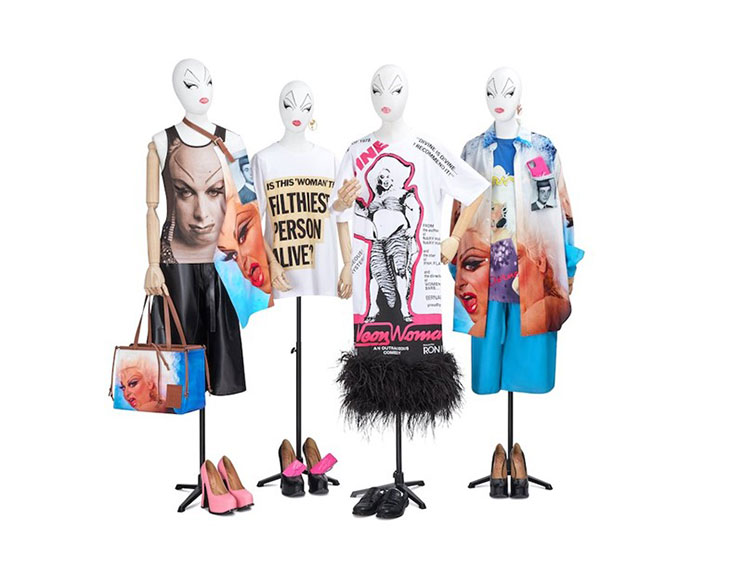 Divine, nee Harris Glenn Milstead, was quite simply larger than life. He was in every sense – as a man, a performer, a personality and a body. To me, he is the embodiment of self-determination. I thought it was time to celebrate him, the LOEWE
way. – said JW Anderson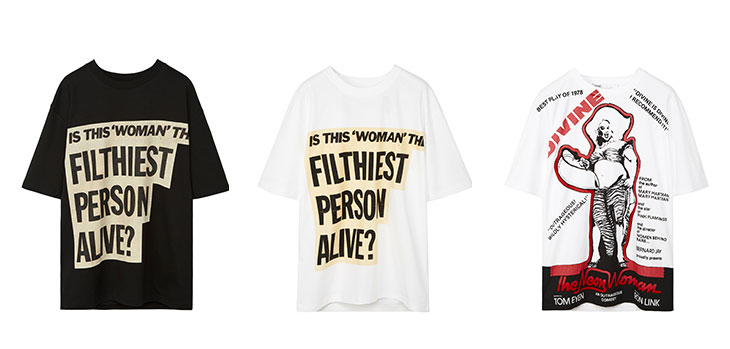 The limited edition capsule collection consists of 3 t-shirts and a tote bag. It will be sold online, with 15% of the proceeds going to Visual AIDS organization, which utilizes art to fight HIV and AIDS. In honor of Divine's hometown Baltimore, the brands has made a donation to Baltimore Pride, supporting their effort of activism.
According to brand's creative director JW Anderson, the project was meant to be of a much bigger scale, but due to the pandemic the exhibition is taken online at Loewe's website. The virtual exhibition now comprises a showcase of Divine memorabilia shot by the legendary Greg Gorman, and made possible with the help of Noah Brodie from Divine's estate.
According to the official press release there is still a possibility for the collection to be produced in the future. I was so excited to honor Divine in the expansive way that he deserved – and maybe there will be a better time for this in the future. – said JW Anderson.