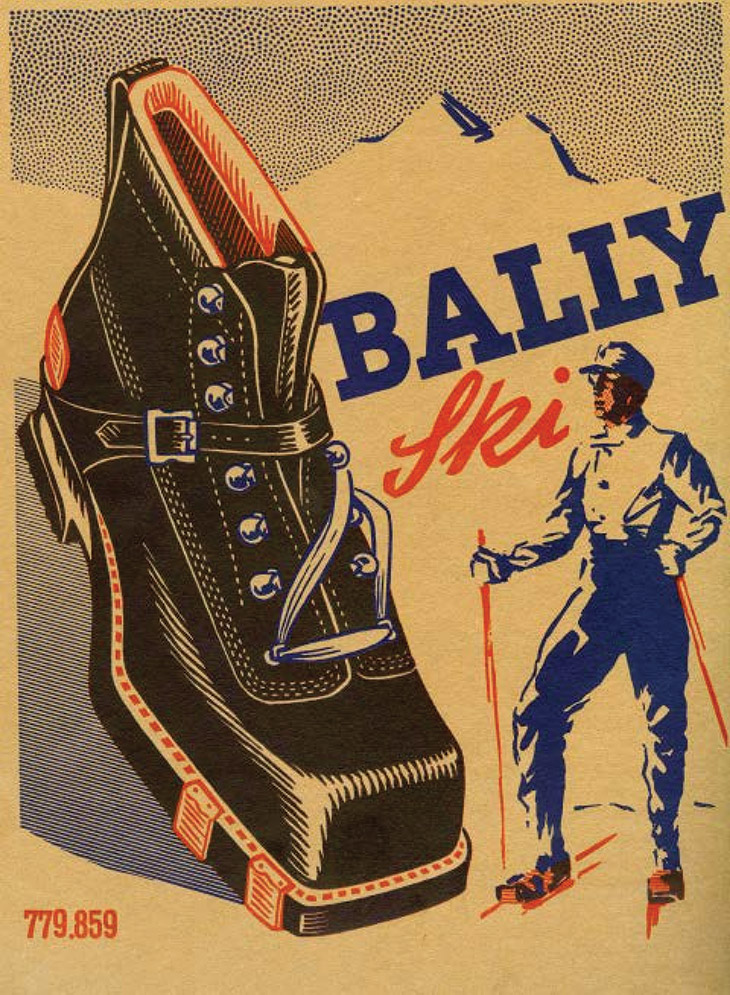 Bally extends its mountain conservation efforts through the Bally Peak Outlook Foundation plus announces new expeditions.
With this project, the Swiss luxury brand Bally is focusing to raise greater awareness to the issues plaguing the global mountain environments. For that purpose, it is teaming up with National Geographic on a dedicated campaign for which in the publication's July edition it is celebrating Mount Everest, "The Roof of the World". Furthermore the Bally Peak Outlook Foundation also partners with organizations around the world, such as "The International Climbing and Mountaineering Federation (UIAA)" to supply funding and support. Worth of mentioning is also the fact it honors Bally's bond to the Tenzing Norgay family by supporting their namesake charity with cultural and educational programs within the Himalayan community.
The commitment of the Swiss luxury brand is impressive: it pledges to cleanup eight 8,000m Himalayan mountains and Mount Fuji in Japan. Moreover it will build new sustainable trails to access the summit of Kilimanjaro in Tanzania.
With this initiative, Bally strengthens its mountain preservation agenda following the launch of the Bally Peak Outlook Foundation last year. As part of this program, the first-ever cleanup of Mount Everest from base camp to the summit took place. This expansive innovative program of the Bally Peak Outlook Foundation has been introduced early this year. Its purpose was to formally structure the company's long-term commitment to the cause. Apart of that it pledges ambitious expeditions and conservation initiatives across the world – from the Himalaya to Mount Kilimanjaro.
Nowadays mountains sustain rich biodiversity and culture, they are covering 25% of the worlds' land surface and are providing freshwater for 12% of the human population. However major problems for preserving the mountains are global warming, a scarcity of resources and tourism. These days it is incredibly important to help these important ecosystems. Having its origin in the Swiss Alps, Bally is trying to help as much as possible.
Bally is doing critical work in enabling passionate alpinists and mountaineers, like myself, to realize our dream projects for mountain protection, and in raising awareness for the cause through its expansive network. The mountains have sustained our ancestors and culture, giving us purpose and livelihoods – it's time for usto fight back and defend our fragile environments. – Dawa Steven Sherpa, Leader, Eco Everest Expeditions and CEO, Asian Trekking
In its debut expedition, led by environmental activist and mountaineer Dawa Steven Sherpa and his team of expert climbers, two tones of waste from Mount Everest with over half collected within the "Death Zone" were removed, reaching the summit at 8,848 meters. So far a return to Mount Everst in 2020 was impossible because of the pandemic, however the Swiss luxury brand promised to continue its support for the region with a series of expeditions over the course of two years. With the help of Sawa Steven Sharpa and his team, Bally is planning to clean the basecamps of the region's eight mountains over 8,000 meters, such as Mount Everest (8,848m), Mt. Kanchenjunga (8,586m), Mt.Lhotse (8,516m), Mt.Makalu (8,481m), Mt.ChoOyu (8,188m), Mt.Dhaulagiril (8,167m), Mt.Manaslu (8,156m) and Mt.Annapurnal (8,091m).
A year ago we made a pledge to protect the world's mountains, launching Bally Peak Outlook with an inaugural clean-up on Mount Everest. Leveraging Bally's Alpine heritage and deep connection to these extreme environments, I am proud to announce the establishment of the Bally Peak Outlook Foundation. This commitment reinforces our extensive program of preservation expeditions, and aims to bring awareness to the impact of outdoor tourism and empowering local communities. This is a long-term mission and we areonly just getting started. – Nicolas Girotto, Bally CEO
Bally Peak Outlook Capsule
On top of that, Bally will release an exclusive Bally Peak Outlook capsule collection in November 2020. 100% of its net proceeds will be benefiting future conservation projects. The thought behind this collection is to encourage its customers to join the cause.
As a Swiss luxury brand born in the Alps, Bally takes its inspiration from its roots and joins those in the global effort to help to protect fragile mountain environments and their surrounding communities through the Bally Peak Outlook Foundation.
Images Courtesy of © BALLY
Review by Sussan Zeck for D'SCENE Magazine.