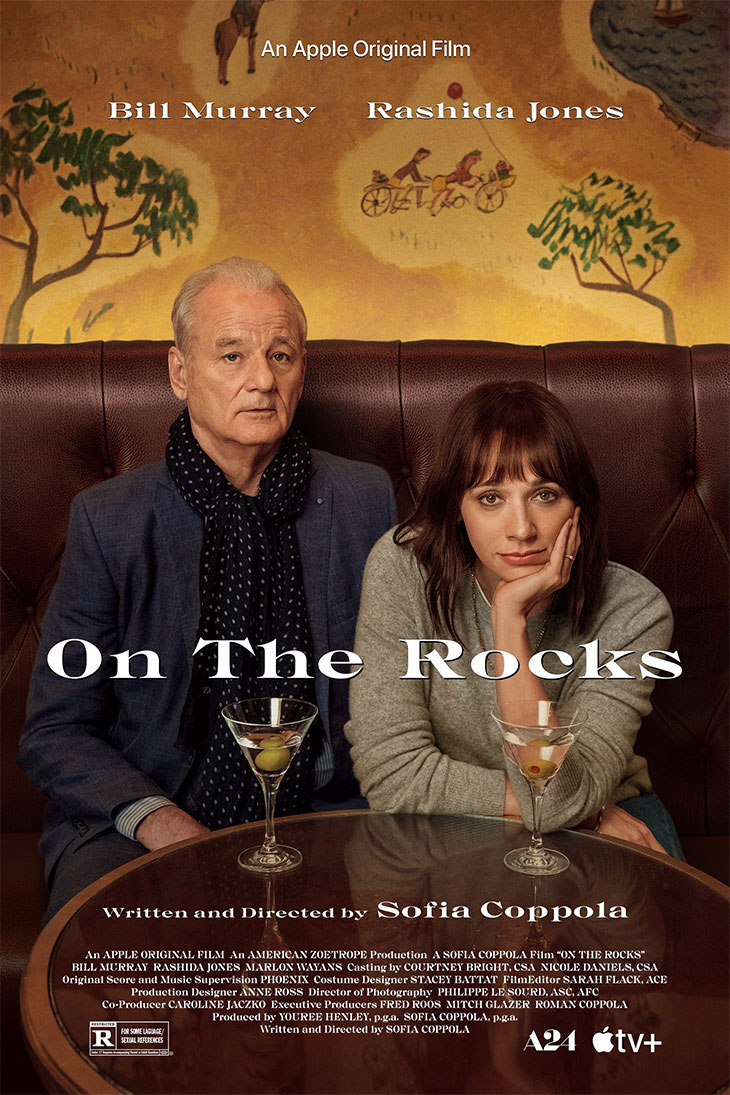 Bill Murray and Sofia Coppola are back together again for a new movie 'On the Rocks', scheduled to be released this October. Written and directed by Coppola, the movie stars Rashida Jones, Bill Murray, Marlon Wayans, Jessica Henwick, Jenny Slate, and Barbara Bain. Coppola and Murray previously worked together on 2004's "Lost in Translation", for which she received an Academy Award; and the Netflix holiday special "A Very Murray Christmas" in 2015.
RELATED: TV
The story follows a Manhattan-based writer, Laura (Rashida Jones), and her playboy father, Felix (Bill Murray), as they reconnect and go on an adventure in New York City. They are trying to tail her husband (Marlon Wayans) after she begins to suspect he's having an affair with a new co-worker. As they they go from uptown parties to downtown hotspots, they discover at the heart of their journey lies their own relationship.
It's the clash of how they look at relationships, and also how your relationship with your parents affects your relationships in your life. – said Coppola for Dazed. It's a lot of them talking about life, men, and women over martinis in New York. – she added.
On the Rocks was filmed in New York City in 2019, and it is set to be released on Apple TV Plus this October.