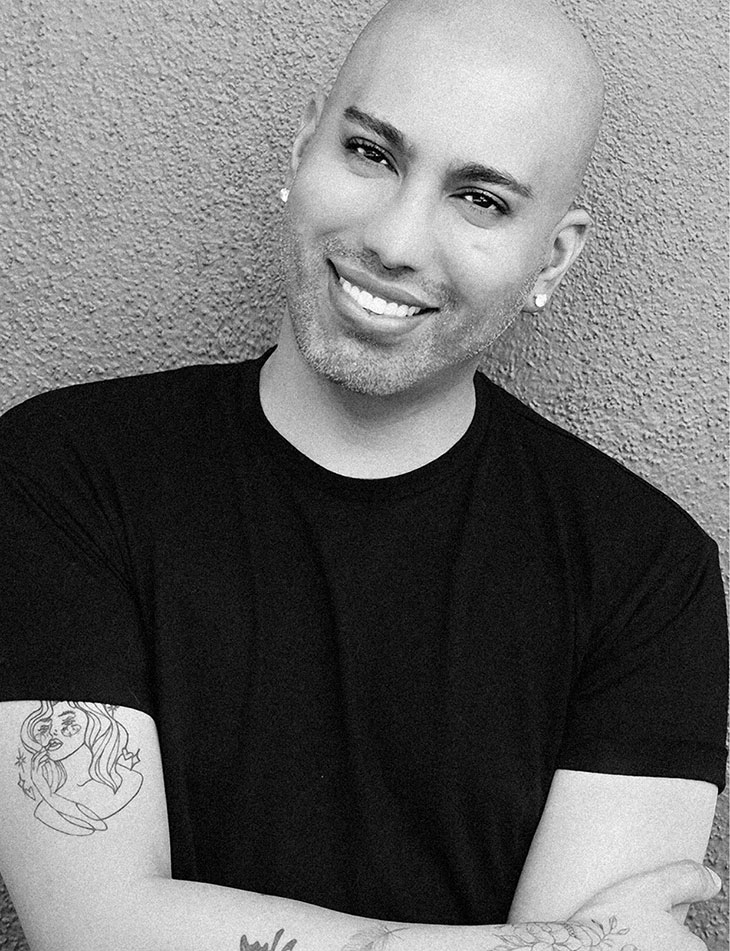 Makeup Artist to the stars Daniel Chinchilla is perhaps most known for his celebrity clients such as Ariana Grande, but also his signature Chinchilla Brows. Daniel sits down for an interview with our Editor Katarina Djoric to talk about his start in the beauty industry, stage makeup and the perfect "no makeup" look.
Read more after the jump: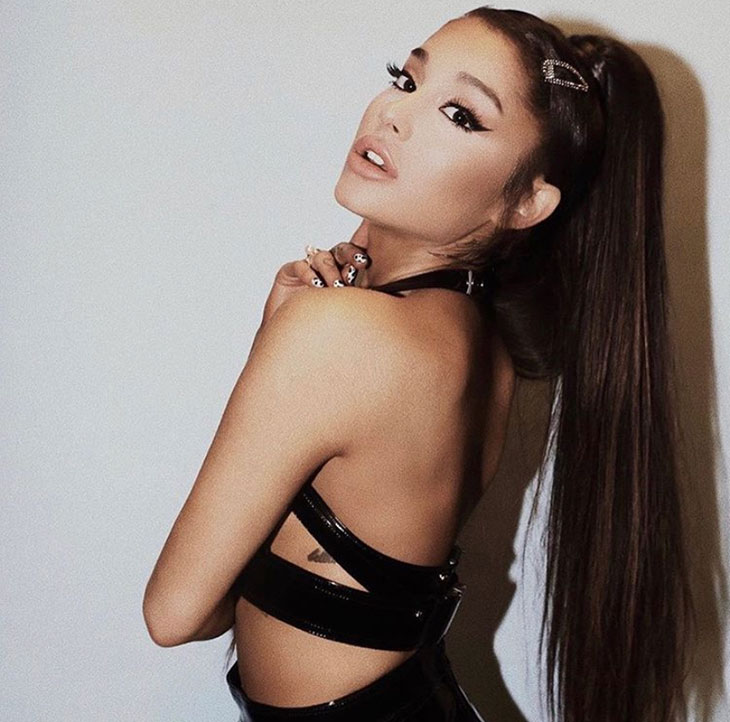 How long have you been a makeup artist and how did you get your start in the industry?
I have been a Beauty Artist for 19 years now. I got my start in the industry by working on Advertising print jobs, and red carpet.
What has been the biggest challenge and what have been the highlight of your career?
The biggest challenge has been social media. It is actually a job in itself these days but it's a must these days. It's the new normal. Some of the highlights have been working on awards shows, big print campaigns, and seeing my work on covers such as Cosmopolitan, as well as billboards. It's so rewarding and somewhat unreal.
How has the industry changed since you began?
Social media has changed the industry so much. Back when I started all we had was MySpace haha. Now there are so many platforms and they are just more ways to be seen and book jobs. In a sense, you can start your career from social media. You don't have to depend on others as much anymore. I also feel like makeup is a lot more trendy these days, so people tend to follow them.
What's a day in the life of a celebrity makeup artist, and how did you get where you are today?
My days depend on what I have going on that day or week. I'm usually with clients, or preparing for jobs. Making sure my kit is fully stocked, running errands, and most importantly lots of makeup shopping. I'm always out looking for new products. I also have a brow studio "Chinchilla Brows" where I do semi permanent makeup. So I'm usually busy with that as well. I'm completely in love with it. I definitely try to make time for friends and family as well. Balance is so important to me and it's something I have been making more of an effort to achieve. I feel like my career can completely consume me if I allow it to.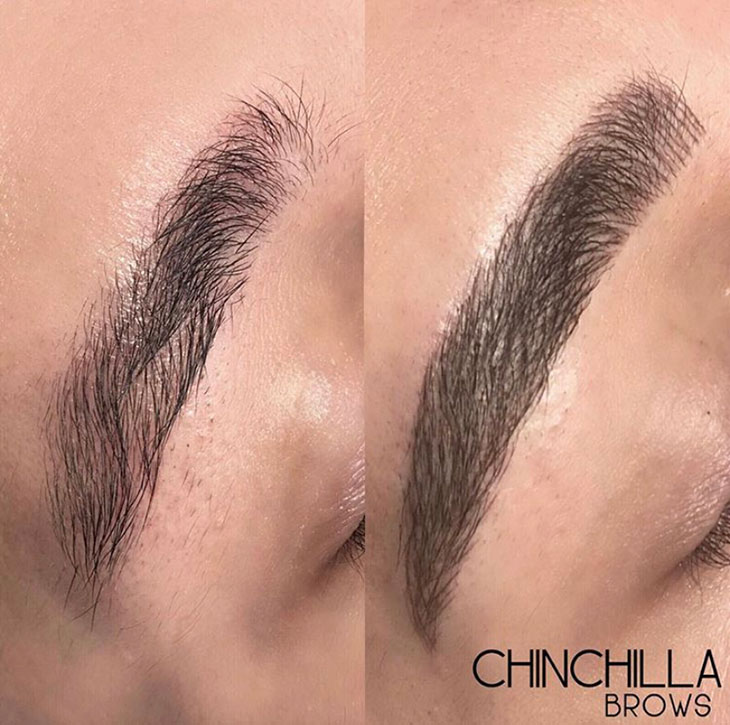 Does everyone look better with make-up?
Everyone looks better with makeup if it's done properly. It enhances our best features. I'm a big fan!
What is beauty for you?
Beauty for me is someone's smile and joy. To me that's the most beautiful thing. And also maybe a pretty lipstick and amazing lashes.
How would you describe your signature look?
My signature look would be skin. I'm obsessed with skin and making it glow. I love natural makeup with pops of color. Just enough to enhance.
As a celebrity makeup artist, what are the major differences between a makeup look for the stage, for a shoot or for a red carpet?
For stage I definitely need to layer makeup and apply it a bit heavier because it needs to last through a show. I for sure use a lot more powder than I normally would. Powder sets makeup and helps it stay put. For red carpet and shoots I use less powder because I love skin to glow. Normally for shoots and red carpet less makeup is required and It doesn't need to be as dramatic. They are all fun, but you need to cater the makeup to the event.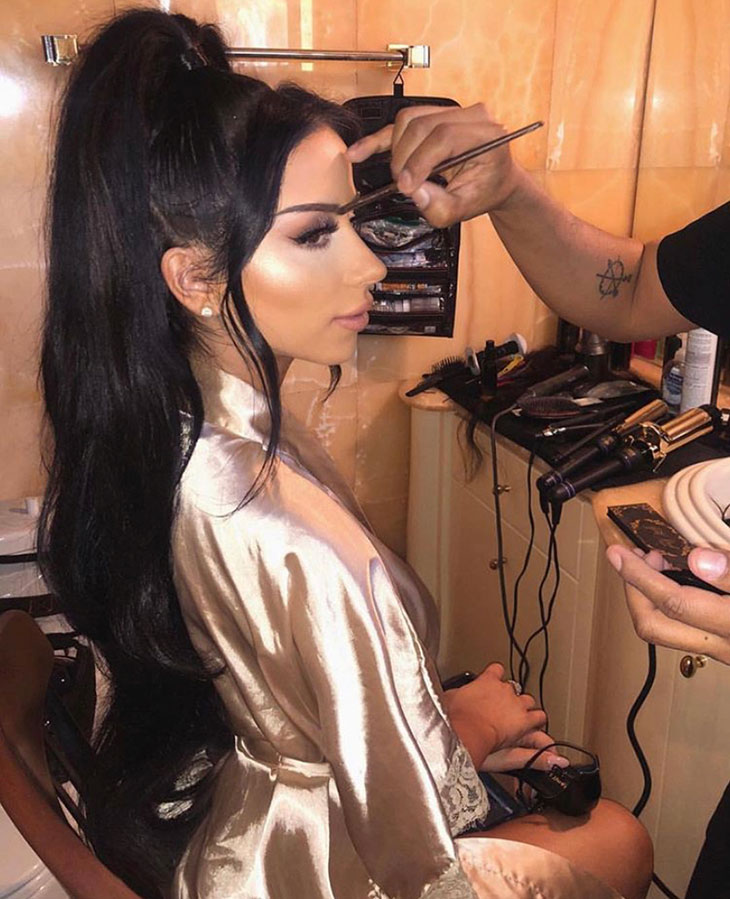 What is the most important beauty advice that you can give to women?
The most important beauty advice I could give would be to take care of your skin. It's so important. SPF for sure. Keep your skin hydrated, and do whatever makes you feel beautiful.
What is the secret of the perfect 'no makeup' makeup look?
The secret to the "no makeup look" would be to start with a good canvas. Again, this is why skin is so important. Keep it hydrated and healthy! Then you will be able to apply less makeup and be ready to go.
What are your 3 beauty do's and don'ts?
My beauty do is to do whatever makes you feel beautiful, and my don't would be to not over powder because it will make your skin look too dry.
If you could only pick one beauty item from your arsenal for a job, what would it be?
If I could pick only one beauty product, it would be concealer. Brightening up your undereyes makes such a difference.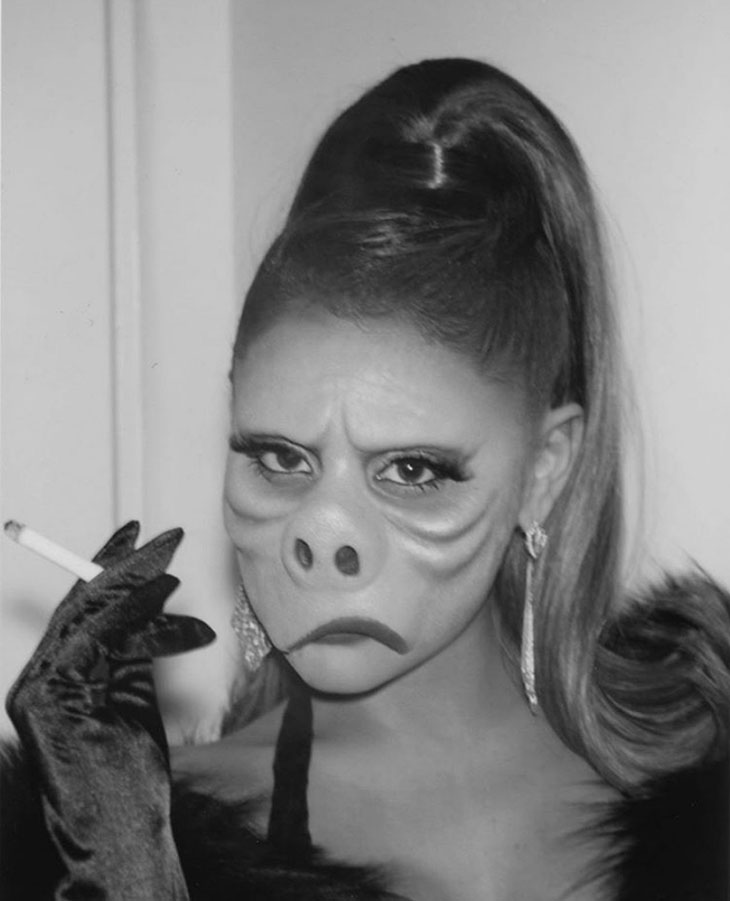 What do you foresee as the top beauty trends heading into 2020?
The top beauty trends I foresee for 2020 are fresh skin, less foundation. No more full heavy coverage. I also think lip gloss is making its comeback.
Do you have any tips or advice for aspiring makeup artists?
My advice for aspiring makeup artists is to work hard and show the world your work.
Social media has made it so easy to do that. Also, stand out. Don't be like everyone else. And most importantly, be passionate and in love with your work.
What's next for you?
What's next for me? I am currently on tour and will be done in December. I'll be back home in LA, working on content, and continuing to work with clients. I'm also excited to get back to my eyebrow studio, Chinchilla Brows.
Keep up with Daniel on Instagram @chinchilla
Here you can find more makeup tips from 36 beauty experts.