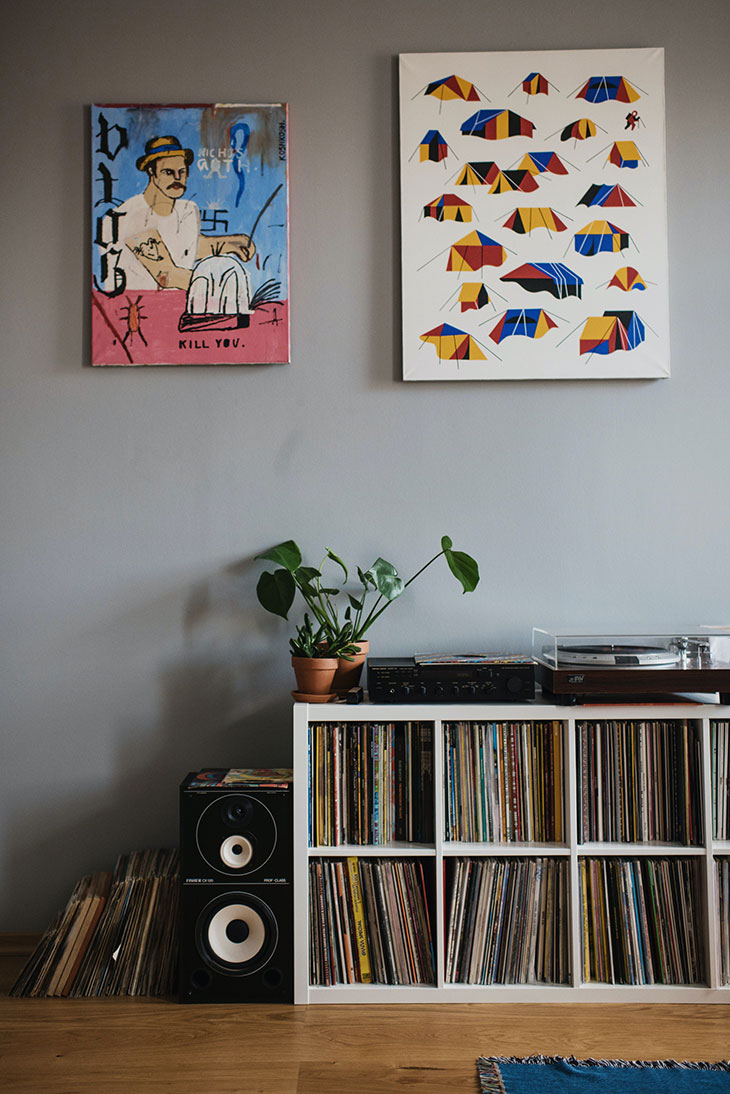 As we enter the new year, it's natural to feel like we need a fresh start in our home. So, if you feel it's become disorganized and cluttered with too much 'stuff', why not take a good look around and consider how to increase your storage. Here are some suggestions to spark creative thinking about possible ways to maximize space.
Read more after the jump: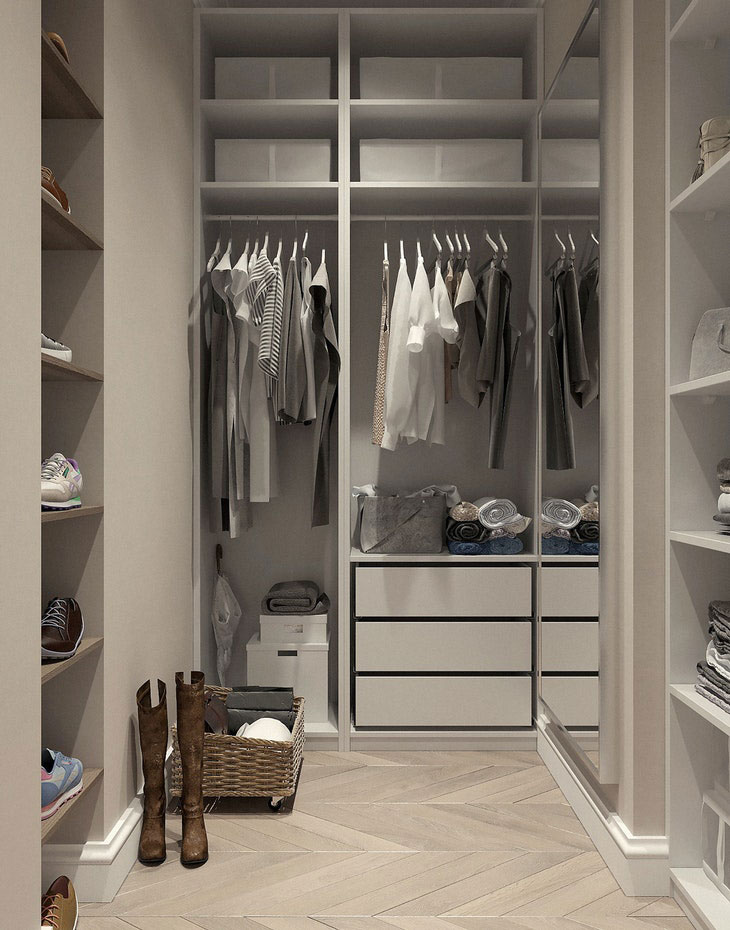 1. Shoe storage
While an organized closet isn't too hard to achieve, shoe storage can present more of a problem. If inserting shoe drawers isn't an option, an easy DIY solution is to add tension rods (as used for shower curtains) at the bottom of the closet and hang your shoes over them.
2. Storage racks with wheels
Whether you need additional storage in your kitchen or living room, a versatile way to increase the amount of storage space is to purchase some metal storage racks or closed systems such as waterloo tool chests, with wheels. These can then be moved to a new location whenever you feel like rearranging your furniture.
3. Cutting board rack
Organizing your cutting boards and keeping them free of dust can be a challenge. They can take up an entire drawer, or come into contact with other items. Why not use any wasted space between your kitchen cabinets to install a slide-out board rack? It'll be more hygienic and you'll always have the board you want on hand.

4. Use hanging bags
Why take up floor space with laundry baskets? Instead, hang laundry bags on the back of each bedroom and bathroom door. Each member of the family can deposit items that need washing neatly inside. Likewise, attractive hanging bags can be used to organize small items such as socks and underwear, neatly out of sight.
5. Use bed space
Beds can provide interesting storage solutions. If your beds don't already have storage drawers, slide suitcases, or metal baskets filled with blankets underneath. (Or place the blankets inside the suitcases!) If the bed is too low, consider adding risersto the feet, which will raise the base and increase available space. Rather than installing shelves above the headboard, why not place a bookcase? Ready-made shelving that can be changed around when required. Wooden pallets also make great headboards – use hooks to hang adjustable shelves and decorative items such as picture frames/
6. Fold up tables
If you're short of space in your home office area, what about installing a desk or table that will fold up against the wall when not in use? These used to be popular from the 50s to the 70s but inexplicably fell out of favor with designers. A clever solution that is simple and versatile- whether you make your table from antique hardwood or industrial metal.
7. Boards with hooks
Organizing small items such as jewelry or even silk scarves often requires more than one type of storage. Try using a pegboard or corkboard with hooks to hang on a wall and display your accessories. Not only will they be visible and easy to select, but you can also paint the board in whatever colors match your chosen room design.

8. Drawer organizers, bead organizers
The smallest items are often the most challenging to organize and store. Make it easy for yourself by investing in drawer separators. They can be quite spacious, such as cutlery drawers, or smaller, like bead organizers. Once you get into the habit of using them, the adage of 'a place for everything and everything in its place' becomes easier to stick to.
9. Add shelves over doors & radiators
Maybe you need more shelf space to display decorative objects. What about adding shelves over your radiators? Radiators tend not to be the most attractive feature in a room, but add a beautiful shelf of wood or stone and you'll transform the look. Another space that's often neglected in terms of its storage potential is that above doors. Unobtrusive shelves can easily be added to store items that are not needed daily – for example, winter blankets, or small suitcases
If once you've re-vamped your storage solutions, you find that you still have too much stuff and no-where to put it, there are three ways you can choose to resolve your problem.
You can continue to increase the amount of storage in your home, you can rent a storage facility, and move some of your stuff into it, or you can take a different route and get to work on getting rid of stuff that you no longer use or want. Whichever option you choose, wishing you a clutter-free and organized year in 2021!