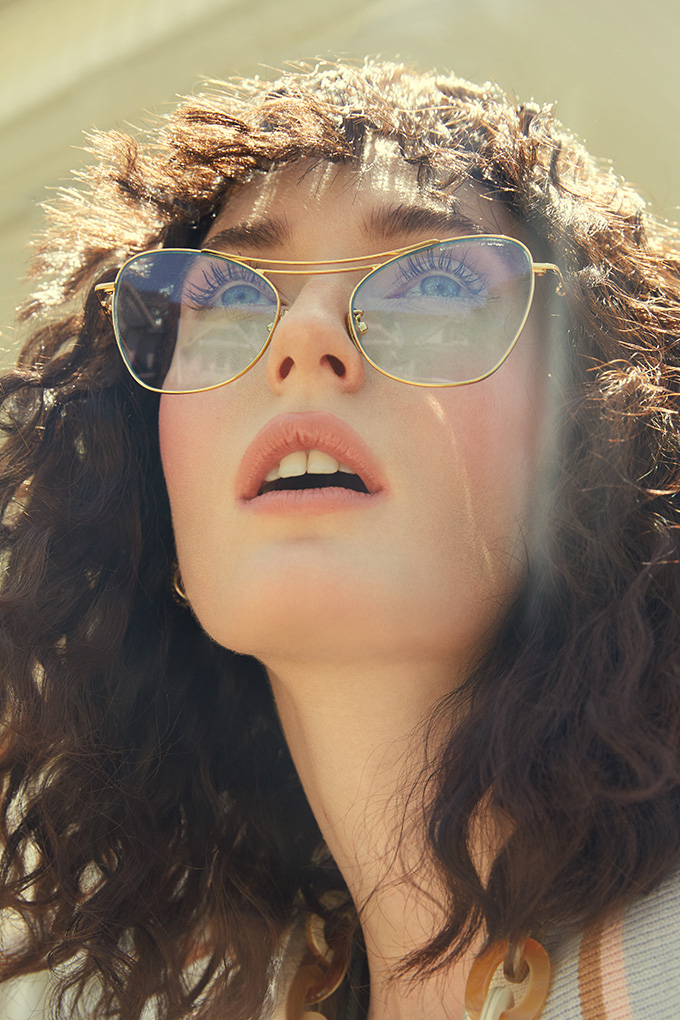 Looking for an awesome glasses inspiration this season? We've got the perfect suggestion for you. Glasses are undoubtedly the key fashion statements you need while posing for Instagram, street style, or for a party. What makes you not interested in buying glasses?
Are there too many options, design, or brands?
Yes, there are quite a million of them now. But we've finally cracked down to the most exquisite one – vintage glasses. Designed usually into bigger sizes, these glasses don't shy away from standing out and making a bold statement.
Whether you are looking for the chunky appeal or nerdy and booking look, vintage frames are quite a hit. From Johnny Depp to Jay Z and Anne Hathaway, old is always gold, baby. The more vintage the frames appear, the grander they feel to wear.
With more and more celebrities joining the vintage club, it doesn't remain a secret anymore. From supermodels and celebrities, vintage glasses are all the rage nowadays.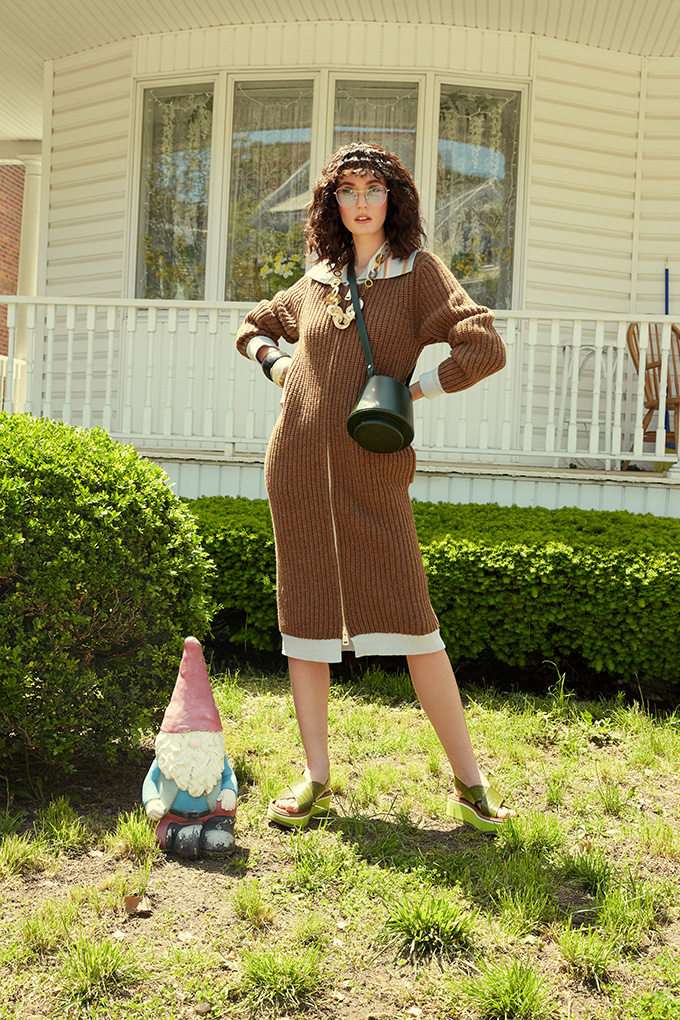 What makes them so popular?
Is it their charm, stunning look or quality design? It's all, isn't it? Vintage glasses are chunky and oversized to give your maximalist and loud look on your face. Making it a confident piece of accessories that helps you stand out from the rest, and cast a stunning first impression.
Plus, vintage glasses work great for larger face shapes, as well as for petite or smaller faces, as it's supposed to be overwhelming. Once you find the right frame shape for your face shape, hair colours and eyes, the frames would automatically enhance your look like no other.
Once you've locked down the shape and size of the glasses, the design and colours are the next big thing. Opt for a design that's based on your personal style. For instance, if you are a creative person then go for creative frames like a geometric or chunky round. If you are professional, thick-rimmed black frames will suit you the best while the round metal frames work for someone who wants lightweight and comfy glasses.
After shape and size, the two things that are really important are design and colour. Go for a design that best reflects your personal taste or even something new that you might not normally choose. At Specscart, we offer a wide selection of big glasses frames in funky colours and patterns.
If your style is geek-chic, vintage or high fashion, vintage frames are a must-try. To channel this style, browse through the list of vintage styles.
Round Glasses – Nothing gets more vintage than this
Most people claim that round glasses got famous due to Harry Potter, but before then, legends like John Lennon already achieved their mark. Round glasses are the new trend among youngsters for their adorable casual look. Round are ultimate retro glasses, known for giving a soft and friendly look that makes it look lovely. Not only round glasses have been a retro piece of eyewear, but also within these years, they have transformed into the ultimate geek-chic eyeglasses of all time.
Cat-eye Glasses – Adding class to eyewear
Cat-eye glasses are the most iconic trends in women's glasses of all time. Regarded at one of the iconic designer glasses for women, all in different styles and shade. Not only are these fashion-forwards but on top make a striking change in the appearance of a person. The main magic of these cat-eye frames lies in the hands of the sharp angles.
Just like a perfect eyeliner makes our whole day and changes our eyes so dramatically, cat-eye offers the same. Cat-eye frames give an edge and style even when paired with casual and formal dresses and create a dramatic statement with its sharp angles. What's life without some drama, opt for these cat-eye frames this year as well because it's an ultimate escape from the dreary reality to a dramatic land.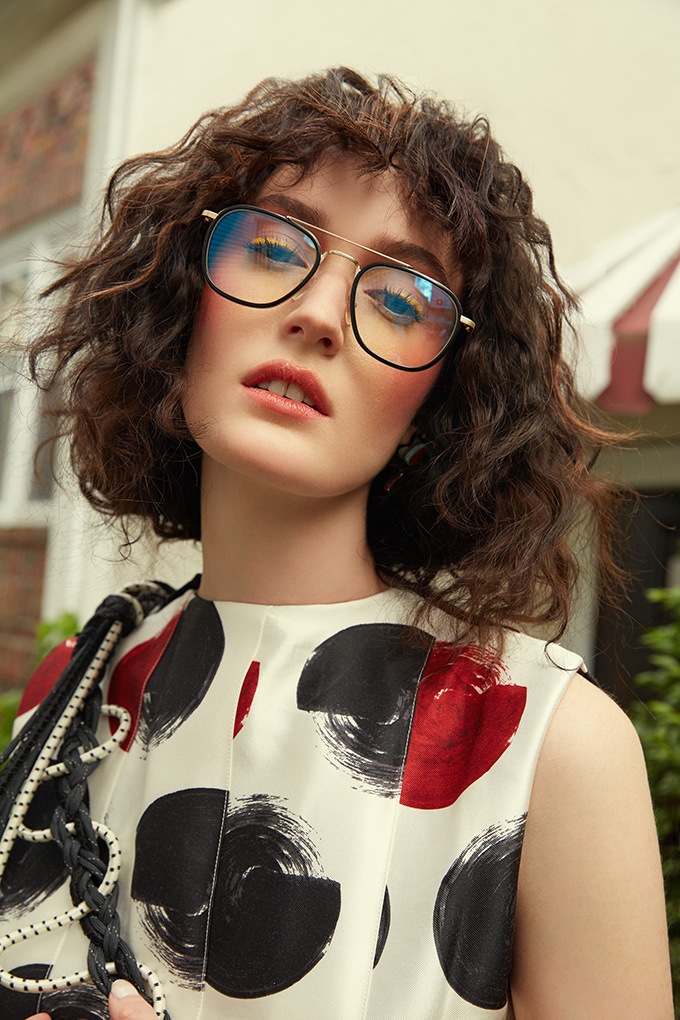 Square Frames – All Squared, all Simple
Square frame glasses have been a timeless fashion, known for its balanced nature of simplicity and formal look. You might think that even after so many years, people would switch into something else, but surprising square frames glasses are the most bought glasses and adored frames of all time.
Rectangular Frames – All about the edges
Rectangular glasses have an artistic approach that's quite rare and unique to behold. These glasses just landed and made a mark in the fashion industry for its simplicity. These octagonal-shaped glasses are made mostly in metal and acetate material of different colours that make it look purely creative and modern.
Find the best retro look at Specscart today. Coming in multiple design, colour, and shape, Specscart offers premium eyewear at the most affordable range.
Fashion photographer Katy Pritchett teams up with stylist Damien Vaughan Shippee for Suburbia story in the images above – discover the complete shoot.