Gigi Hadid takes the cover story of American Vogue Magazine's March 2021 edition lensed by fashion photographer Ethan James Green. In charge of styling was Gabriella Karefa-Johnson, with set design from Julia Wagner. Beauty is work of hair stylist Jimmy Paul, and makeup artist Dick Page.
I know that I'm not as small as I was before, but I also am a very realistic thinker. I straight up was like, 'Yeah, I'll shoot a Vogue cover, but I'm obviously not going to be a size 0,' nor do I, at this point, feel like I need to be back to that. I also think it's a blessing of this time in fashion that anyone who says that I have to be that can suck it. – Hadid
For the session Gigi is wearing selected pieces from top brands such as Prada (on the cover), Proenza Schouler, Marni, JW Anderson, Chanel, Versace, Bottega Veneta, Bvlgari, and Emma Brewin.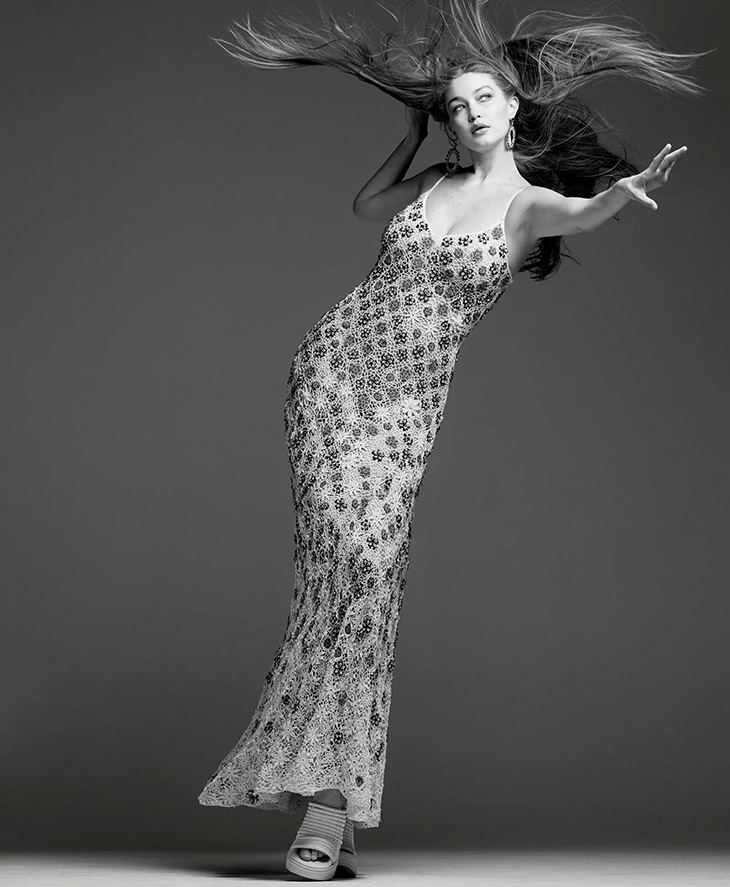 I think that just giving your child the opportunity to explore different interests is such a beautiful thing. My dad's Muslim, and my mom grew up celebrating Christmas. I felt like I was allowed to learn about every religion when I was a kid. I think it's good to take different pieces of different religions that you connect with, and I think that's how we'll do that.

I think that [Zayn and I] both want our daughter to understand fully all of her background – and also we want to prepare her. If someone does say something to her at school, we want to give her the tools to understand why other kids would do that and where that comes from. – Hadid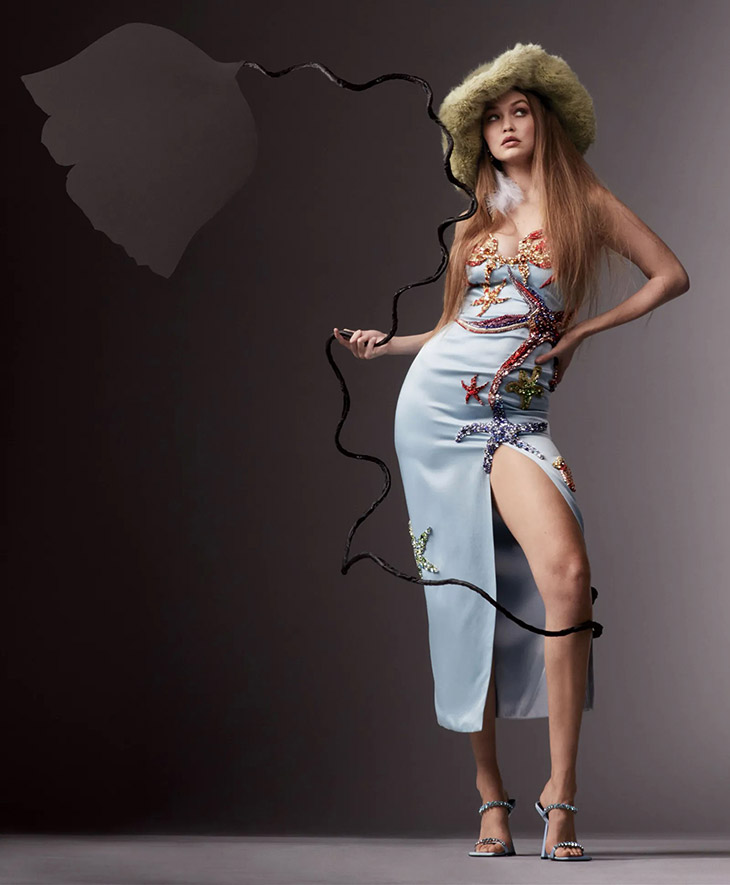 Photography © Ethan James Green for Vogue Magazine, for more visit vogue.com.