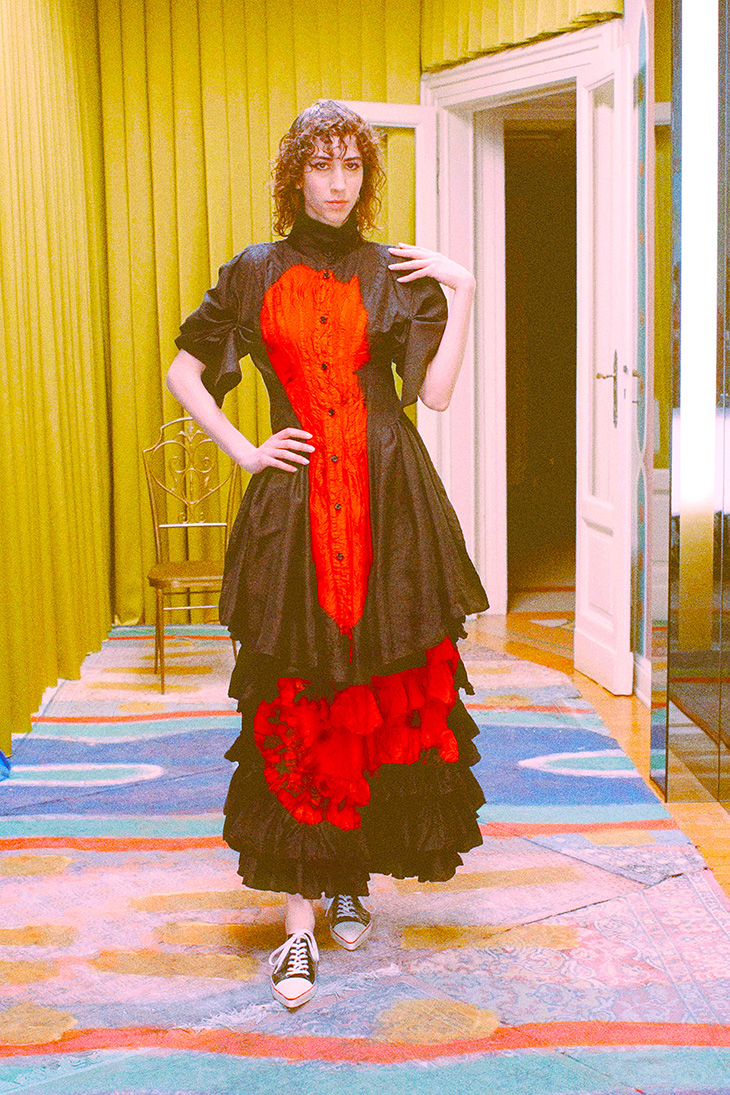 MARNI Fall Winter 2021 Volume 2. collection combines both men's and womenswear garments in forty-two new looks presented with a digital lookbook and a fashion film. Romantic sentiment stays at the core of Marni Fall Winter 2021 collection, taking on almost a year of life 'at home' and the dynamic between us and our loved ones. Marni creative director Francesco Risso and his team present the new collection within a set of videos, premiering throughout the day – Marni Breakfast, Lunch and Dinner. The lookbook and the short film feature a spectacular cast comprised of Mykki Blanco, Zsela and Steff Stover but also Paloma Elsesser, Nina Granic, Precious Kevin, Thibault Lac, Lin Lin, Sveva Miserotti, David Prost, Lulu Prost, Maryel Uchida, and Magnus Veillemoes.
"This Marni collection is a quest for romance expressed in color and shape, both intensely tactile, at once dark and oozing a gleeful, bright rebound. Black is the color of stormy romance. It is an optical illusion, the sum of all existing colors – and this is what we revealed progressively, in fading, solarization, prints and treatments that let brightness emerge, as expanding halos, in the shape of objects – keys, scissors – that have been left on clothes as the sun rays hit them, turning them into memories. Roses and sunflowers, too, left their mark. Nature: it all gets back to Mother Earth. Nature as the pureness of the senses, uncorrupted," shares Risso in his notes.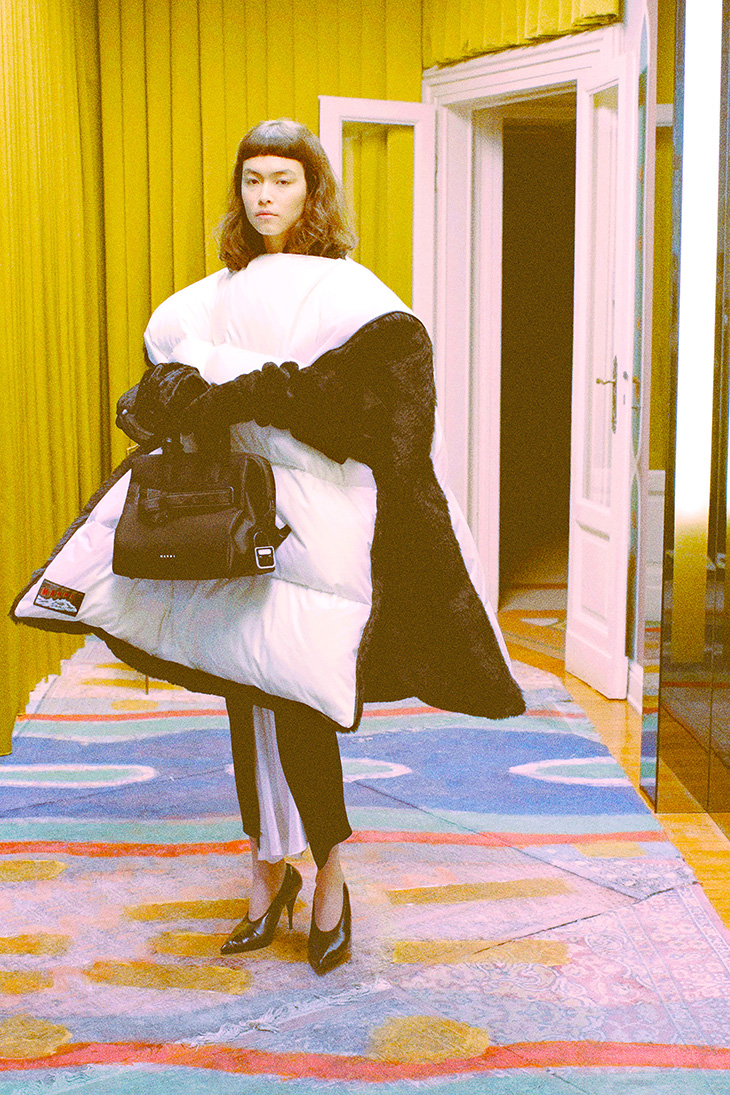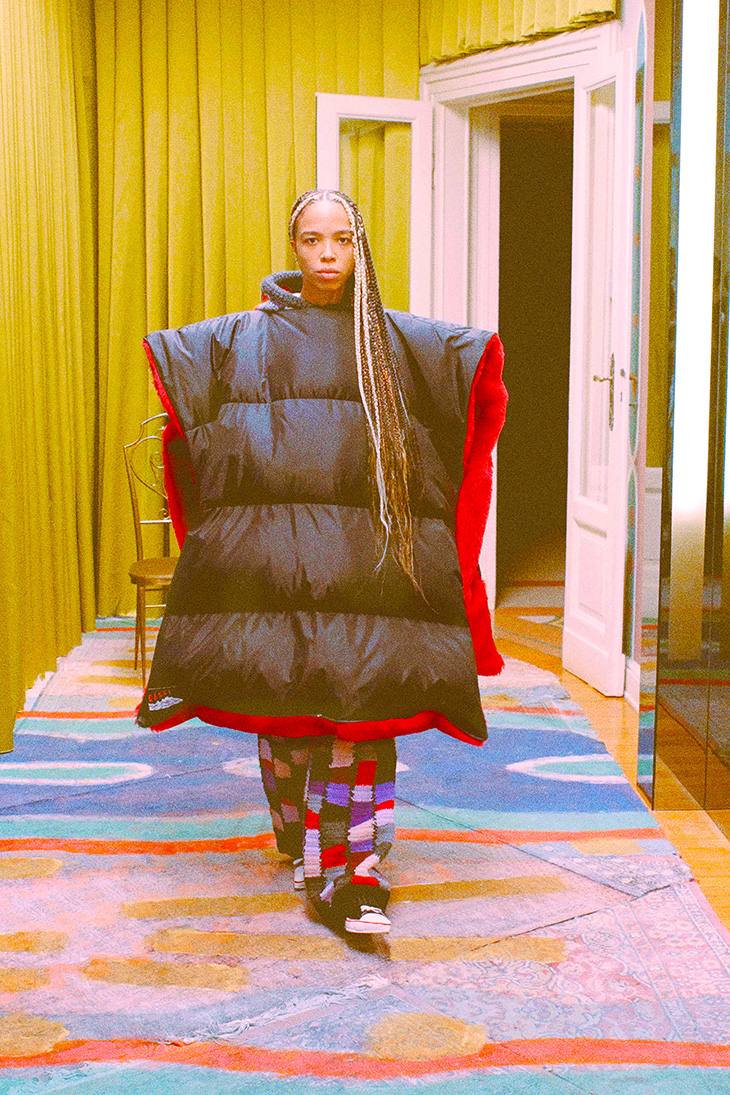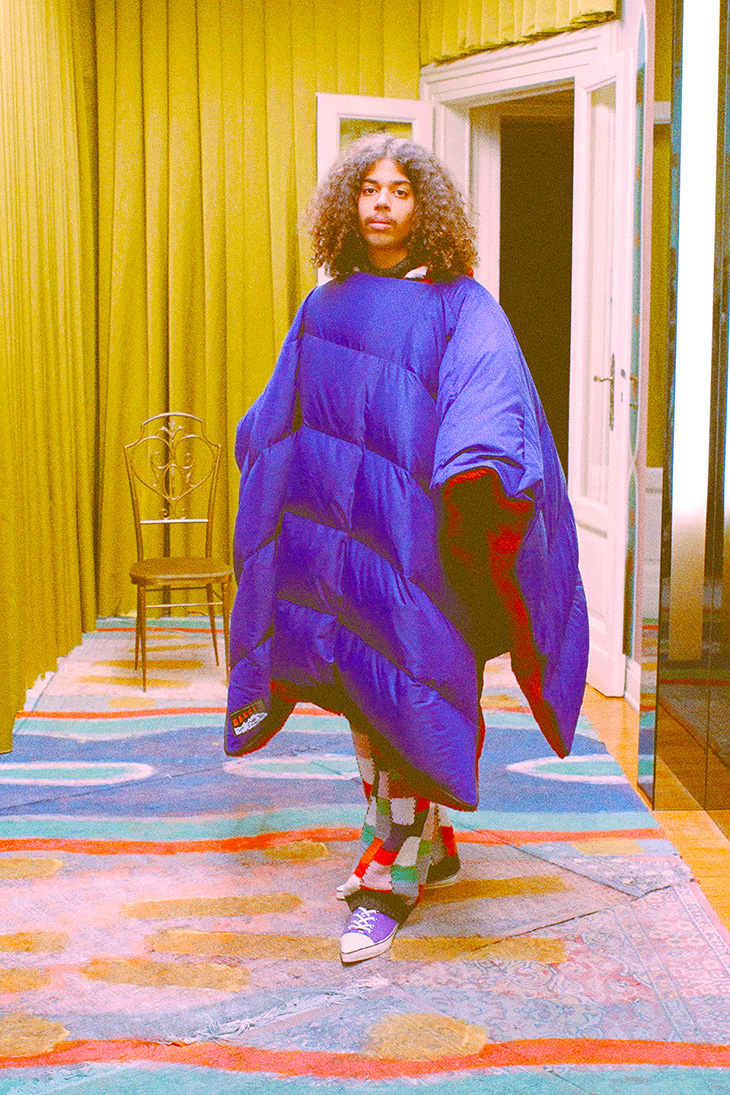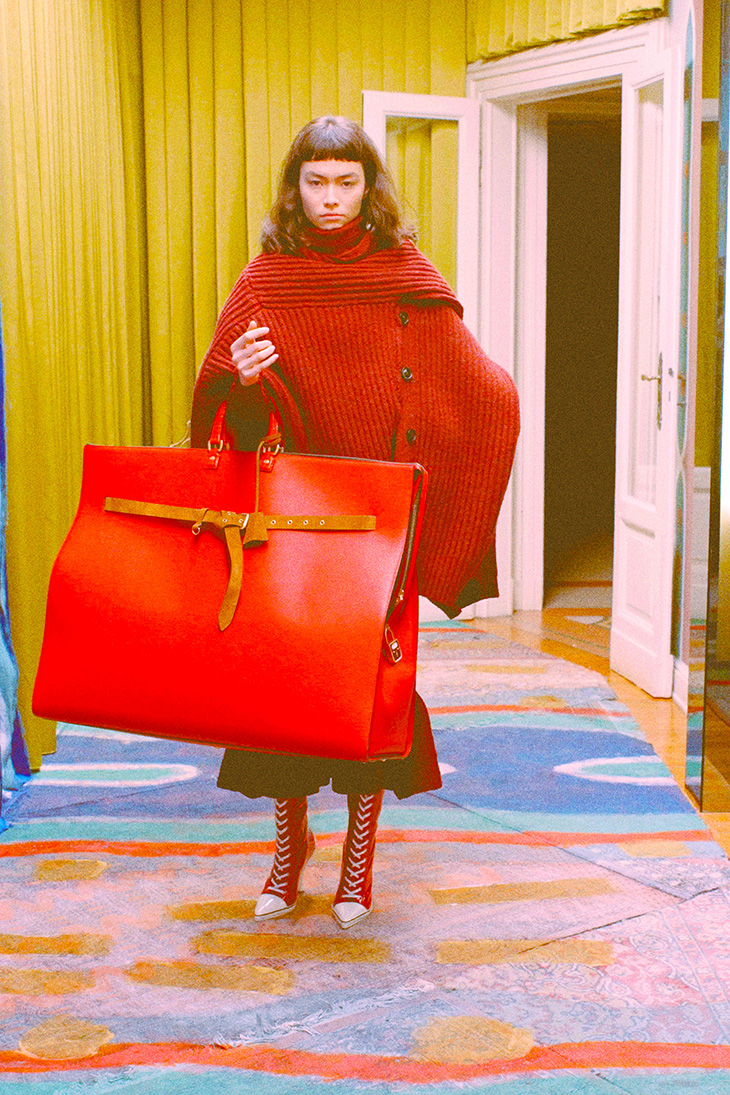 The looks in essence celebrate Marni's heritage with design lines already so familiar to Risso's work. "An emotional sturm und drang feeling pervades this fable, projecting the density of feelings on the outer strata of clothing. This is all very intimate and very personal, and that's why we decided to let the clothes talk intimately, domestically, during a breakfast, a lunch and a dinner among friends. Let's make this day memorably strange," writes Francesco Risso in closing his Marni Fall Winter 2021 Vol. 2 notes.
Risso and his team with an overexposed lookbook are without any doubt telling Marni's story in their own manner, however they are also allowing you to interpret the new looks in any way you may please. Discover all the looks from MARNI Fall Winter 2021. Vol.2 collection in our gallery: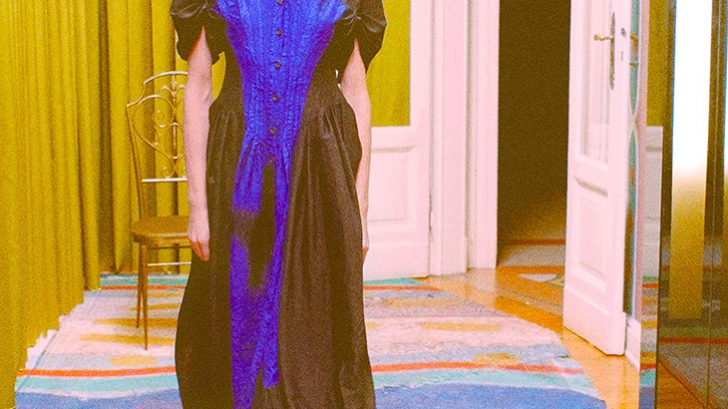 MARNI FALL/WINTER 2021 – Vol. 2
Creative Director: Francesco Risso
Artistic Director: Babak Radboy
Styling: Camilla Nickerson
Film Directed by Wu Tsang with Tosh Basco
Movement Direction by Michele Rizzo
Featuring performances by Mykki Blanco, Zsela and Steff Stover
Cast Paloma Elsesser, Nina Granic, Precious Kevin, Thibault Lac, Lin Lin, Sveva Miserotti, David Prost, Lulu Prost, Maryel Uchida, Magnus Veillemoes
Casting Midland Agency
Original Music Crystallmess
DP Francesca Pavoni
Set Designer Mario Torre
Creative Producer Tal Rosner