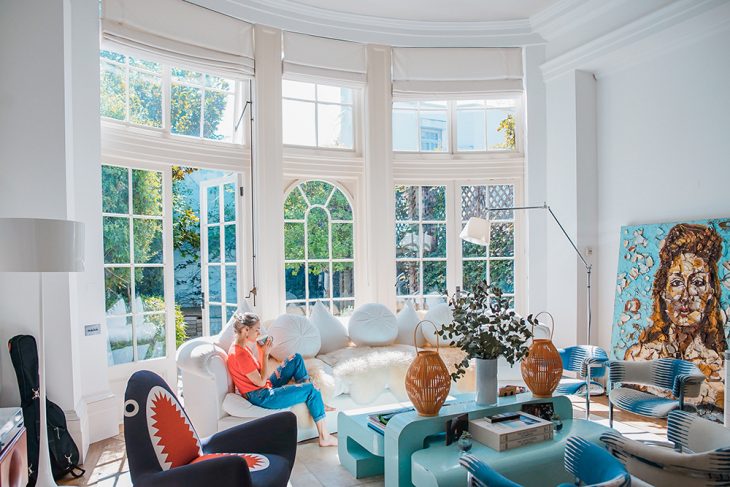 Moving to a new home is exciting and daunting at the same time. You might be moving to a new home or upgrading your home to start your new family. The reasons are many. But what is the first thing that comes to your mind when buying a new place? Revamping or redecorating it to make you feel at home.
Isn't it?
If you are also itching to give it a mini makeover, there are a few considerations that you must take into account before starting the actual redesigning process. Let's begin!
Stick to one Style
First things first. Begin your redesigning process by giving your new place a deep cleaning and uplift its look right from the start. Once you are through with that, then browse through different design styles, such as:
Modern interiors
Scandinavian interiors
Transitional interiors
Mid-century interiors
And the list goes on! Take inspiration from the current styles and create your own. But make sure you stick to one. Mixing or blending styles might not look what it's supposed to. In short, your rooms, living room, windows and cupboards, everything should align to one style.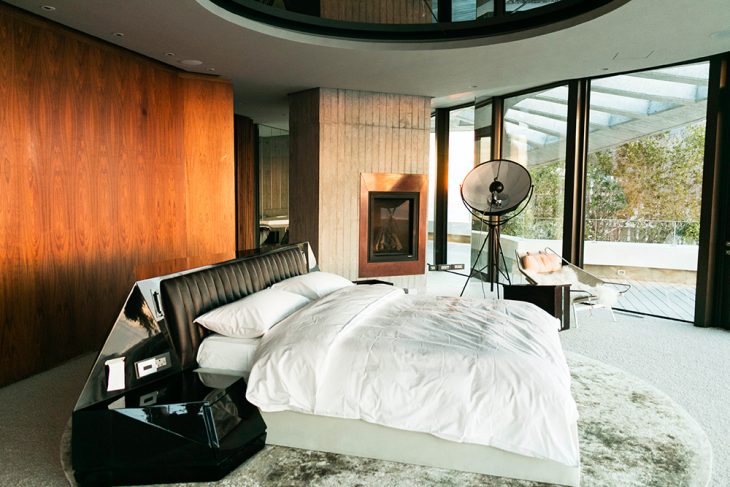 Don't panic and take one room at a time
When moving into a new home, you must always remodel or redesign one room at a time. Ideally, it would be best if you began with the kitchen or bathroom. Choosing other rooms first might be a bit inconvenient for you if you decide to move in before the entire remodeling.
Switch to one room, living room, and then gradually shift to other rooms. In short, you need to plan everything right from the start. That way, you can easily set your budget and stick to it. Anyone who has done remodeling before understands that it's a hard road ahead.
Also, if you are moving to a new place, things might get tough as it is. For instance, if you are moving to another city, you have to consider many things, such as neighborhood, weather, community, and other factors to settle in quickly. So, if you want to lessen your burden after, make sure to plan everything before the actual work begins.
Choose a color palette
This is quite simple yet pretty challenging. Finding the right color for your home needs some understanding and experience. However, not everyone is well-versed with the nuances of the right colors.
First of all, you must have an idea about the types of colors, i.e., primary, secondary, and tertiary. If you get the hang of it, you can create your own color scheme. For instance, you can choose between monochromatic, analogous, contrast, and complementary color schemes. You can take the help of professionals and decide the color of your home.
Mix Pattern and Prints
Who doesn't like a colorful living room that's a perfect example of pattern matching? The wool rug and the large geometric shapes just set the right tone. It's not all! Patterns don't limit just there. It could be seen in the marbles, tiles, or the type of furniture you choose.
Patterns have the right power to add energy to any room. It has the power to change the scale of any simple piece of furniture as well.
That's not all!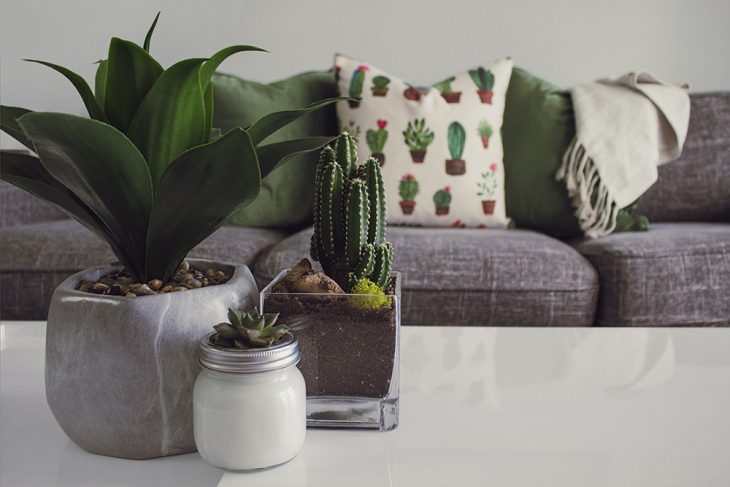 Revamp Your New Home With These Budget-Friendly Ideas
Most of you often end up thinking remodeling is a costly affair. Isn't it? But did you know you don't have to invest all your savings to make your home look fresh or appealing? Fortunately, various ideas allow you to revamp your home without worrying about the expenses completely.
Don't know what that could be! Let's find out more here.
Take a Note of Things What You Own
Many homeowners often think that they need to buy everything new to redecorate their homes. But you must first take a look at the current furniture or accessories. Choose carefully what you want to keep and what you can donate as per your home style ideas.
Create a list of pieces, get in touch with your professionals, and ask them to use the pieces in your current home without impacting your home decor. For instance, if your furniture pieces are classic or neutral or modular, you can use them with bold or vibrant colors to create a complementary look. You can go for rugs or pillows that are gray in color or neutral shades to up the style quotient of the furniture, or opt for re-upholstering.
Reuse, Repurpose and Revamp
Once you know what you'll be keeping in your current home, you can go a bit creative. For instance, if there is a comfy chair that you used to keep in your living room. You can move it to your reading or bedroom for your reading routine. Additionally, you can completely change the look of old pieces by repainting them. It could be anything from an old cabinet or dining table. You can also add some rustic charm to your home by doing so.
Your new home is an incredible way to reimagine the role your old furniture pieces once had. You can mix new with old, traditional with modern items to upgrade your place.
Don't Forget Your Windows
You did not bring old things along. You gave up on your old curtains. But did you know that windows have a great influence on the curb appeal of your house? You can either go for deep cleaning for windows to shine the windows again.
You can frame your windows as per your current house style. Or decorate it with the right accessories to upgrade the look further. Make sure you design the windows in a way that you don't hamper the natural sunlight. That's one way to brighten your place without costing a cent.
Take Advantage of Lighting
Lightning is something that can totally revamp your home without investing much. You can go for LED lights and go for tubes, strip lights as a primary or accent lighting option. You can also create no shadow environment using the right light fixtures.
For instance, you can go for layered lighting that will help you illuminate every corner of your living room. You can also use a mix of lamps, task lightings, such as chandeliers, floor lamps, or even candlelights to create an ambiance that brightens up your place.
But!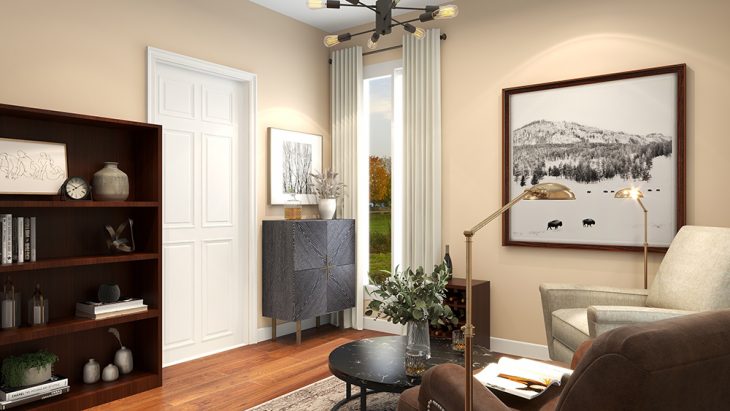 Never underestimate the value of negative space
Everyone who tries to make changes in their favorite place, i.e., home, often forgets that there are places where you don't decorate or have not been used. Such places also have a story of their own.
However, experts recommend cutting the overall size of those areas without making your home look overstuffed. So, here are some rules that you must follow to avoid any clutter.
Never clutter your area with unnecessary furniture or accessories. It will hamper your lifestyle and would kill comfort. Some places like to have a lot of things but not every room. So, take it easy!
Never leave anything by chance. Always create negative space intentionally to create calmness in your areas where bold colors might be taking over.
Create a negative space using contrasting shapes. For insurance, you can use sharp-edged tables against curvy furniture or round chairs. It will take the monotony out of your room.
In short, by doing this, you can easily revamp your place and turn it into something that everyone will like.
Conclusion
Whether you want to increase the value of your property or can't wait to make a place your own, remodeling or renovating it is an ideal choice. That means you have to consider a lot of things. And that includes mitigating costs as well. So, create a checklist, understand the weather conditions of your place, and make appointments with the contractor and then make informed decisions about the whole process.
But, hold on!
If you consult those DIY networks or other channels, it might seem that renovating a home can be done within a day. Well! That's not possible. You need to get in touch with experts for buying a home, redesigning it, cleaning it, and whatnot! Understandably, you might be looking for some free passes here. But don't do it if you want to stay in your new home at a new place hassle-free.
So, take note of the following criteria before kicking off your home renovation.
Make a realistic budget. Remember, you have responsibilities that you can't ignore.
Decide on a sensible scope of work by considering what's important and what can be avoided.
Have a clear picture in mind before investing in the materials.
Always make a list of already available resources.
Thoroughly understand the people you will be hiring.
Obviously, things might seem a bit tough with all the moving and redecorating things. But if you go by the rule book, everything will turn out fine. The idea must be to get all the important things done before you finally move in. After that, it will only feel like a hassle.
Hopefully, the above ideas will help you get started in the right direction!