Luxury house BALENCIAGA presented their Spring Summer 2022 Clones Collection, that explores alternate realities and identities created by today's technology. The collection examines our sense of reality in a world where we can no longer decipher between unedited and altered, fact and fiction, fake and deepfake. For the presentation Balenciaga created a video, directed by Quentin Deronzier, featuring artist Eliza Douglas wearing every single look from the collection. Eliza appears as a series of digital clones, some of which are deepfakes, or models with Eliza's photogrammetry-captured and CG-scanned face digitally grafted on.
The collection also featured The Hacker Project – Balenciaga's conceptual interpretations of Gucci's signatures pieces. It merges two brand's codes and explores the ideas of authenticity, counterfeiting, and appropriation.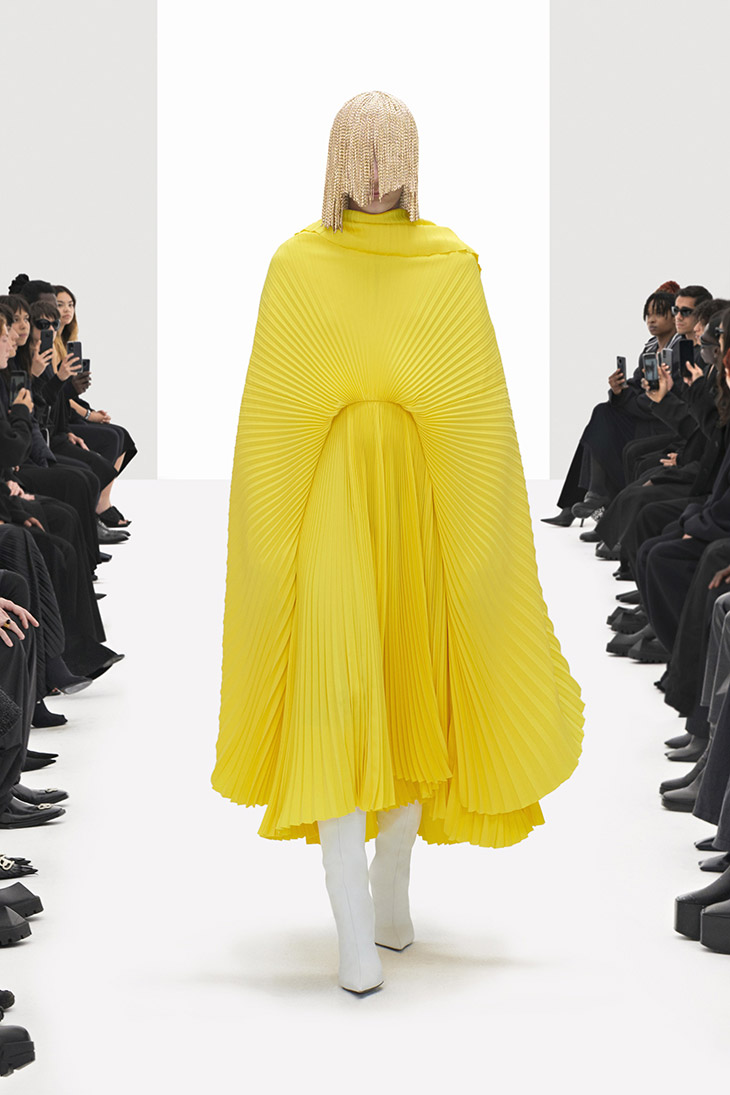 We see our world through a filter – perfected, polished, conformed, photoshopped. We no longer decipher between unedited and altered, genuine and counterfeit, tangible and conceptual, fact and fiction, fake and deepfake. Technology creates alternate realities and identities, a world of digital clones.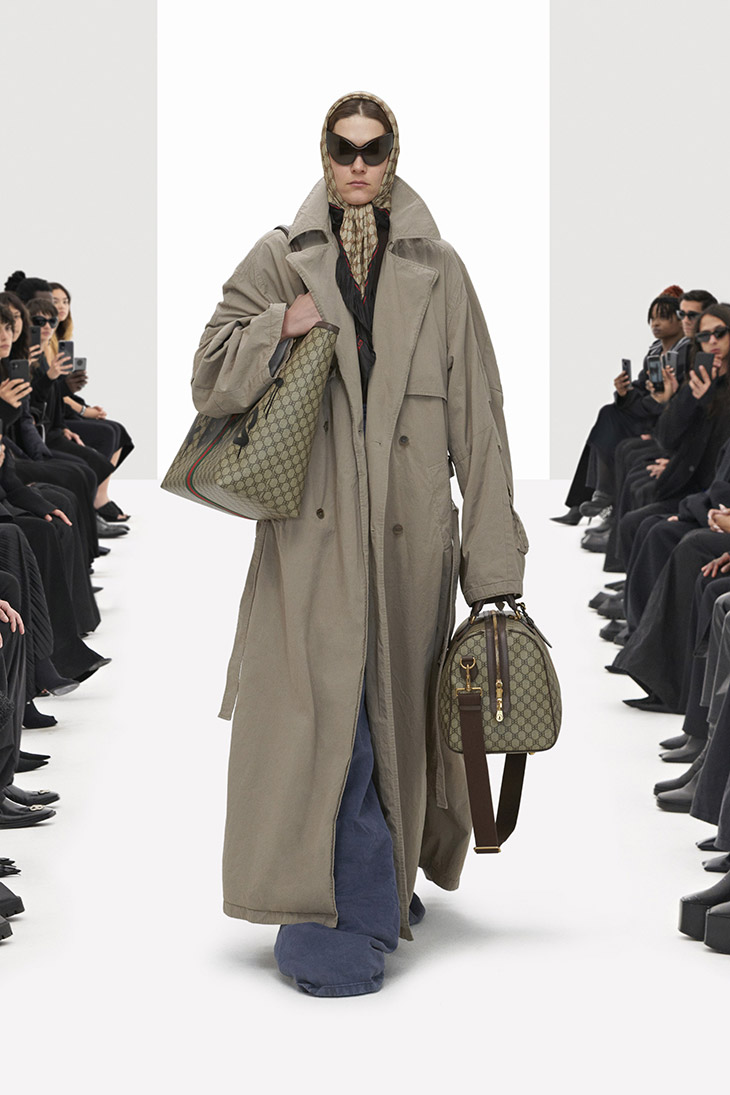 The collection features a deconstructed tailoring, engineered to sit off the body in various silhouettes. Dresses are patched, draped, and ultra-pleated, forming cocoon-like shapes in bright colors, florals, and graphic prints consisting of overviews of Balenciaga products mimicking icons on a computer desktop. Wrap coats recall a classic Balenciaga cocoon construction, but safety-pinned to one side and frayed at the hem. Trenches, coat dresses, and bombers are mostly reversible, giving the same garment two aesthetic functions.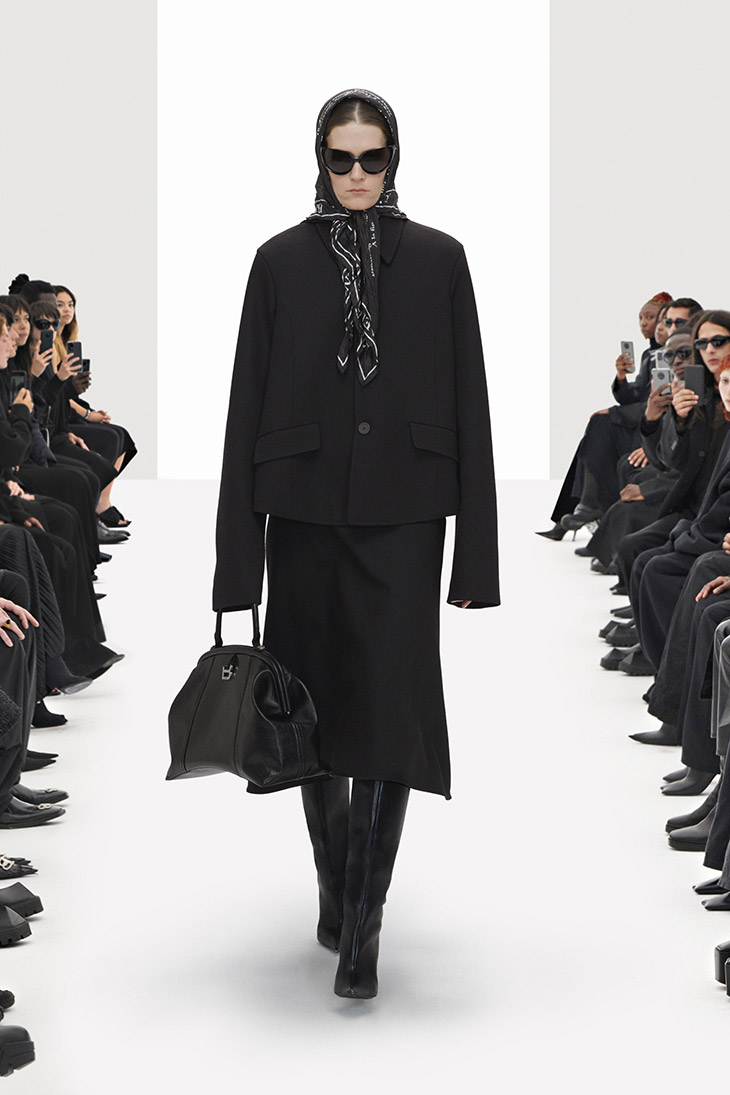 Eveningwear is reimagined in a corseted molleton pant suit, a variety of matte spandex draped dresses, and finally a red stretch velvet ballroom gown inspired by and in tribute to Divine, the iconic drag artist.