Designer Mark Weston presented DUNHILL Spring Summer 2022 Identities Menswear Collection, that fuses style with identity, and utility with extravagance, during the last day of the recently finished Paris Fashion Week. The collection features archetypal characters and clothing, that are cross-fertilized and collaged to bring a sense of ease, and elegant imperfection. It playfully reinterprets British masculine identities as well as the brands codes. Creative director Mark Weston collaborated with New York-born photographer Ellen Carey on the SS22 collection. Weston reimagined Carey's abstract work and created bold new prints that accent the collection throughout.
SPRING SUMMER 2022 MENSWEAR COLLECTIONS
In this collection I wanted to look at certain identities. These are clothing archetypes, but also identities of Britishness, of masculinity, of uniforms, as well as those of dunhill past and the new era archetypes that we have sought to establish here. It's really about how character and clothing work together; the idiosyncratic combinations of personal style and identity in Britain and dunhill, as well as a redefinition of them for the house. – Mark Weston, Dunhill's Creative Director.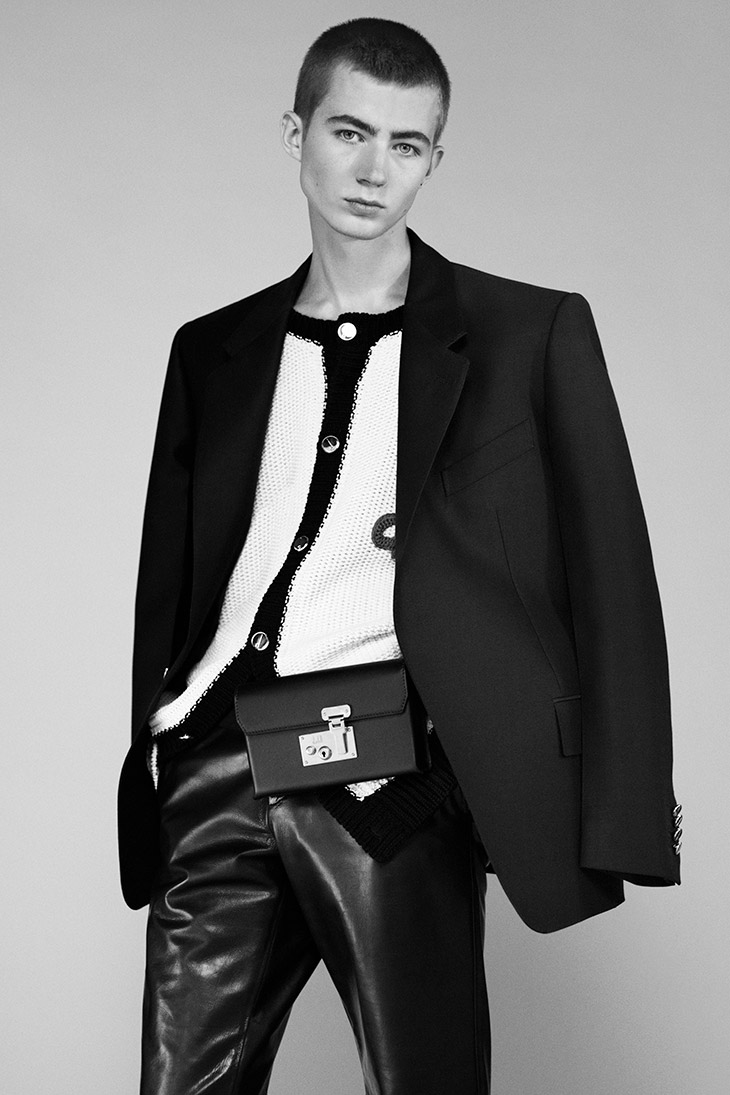 Fashion photographer Mark Kean at Artlist captured the lookbook featuring models Abdullahi Amure, Andriy Skrynnyk, Keenan Gyamfi, Lawal Badmus, Louis Hart, and Nick Offord. In charge of styling Elliott Smedley, with art direction from Ezra Petronio, and casting direction by Leila Ananna at Management+Artists. Beauty is work of hair stylist Matt Mulhall at Streeters, and makeup artist Wendy Rowe at Caren.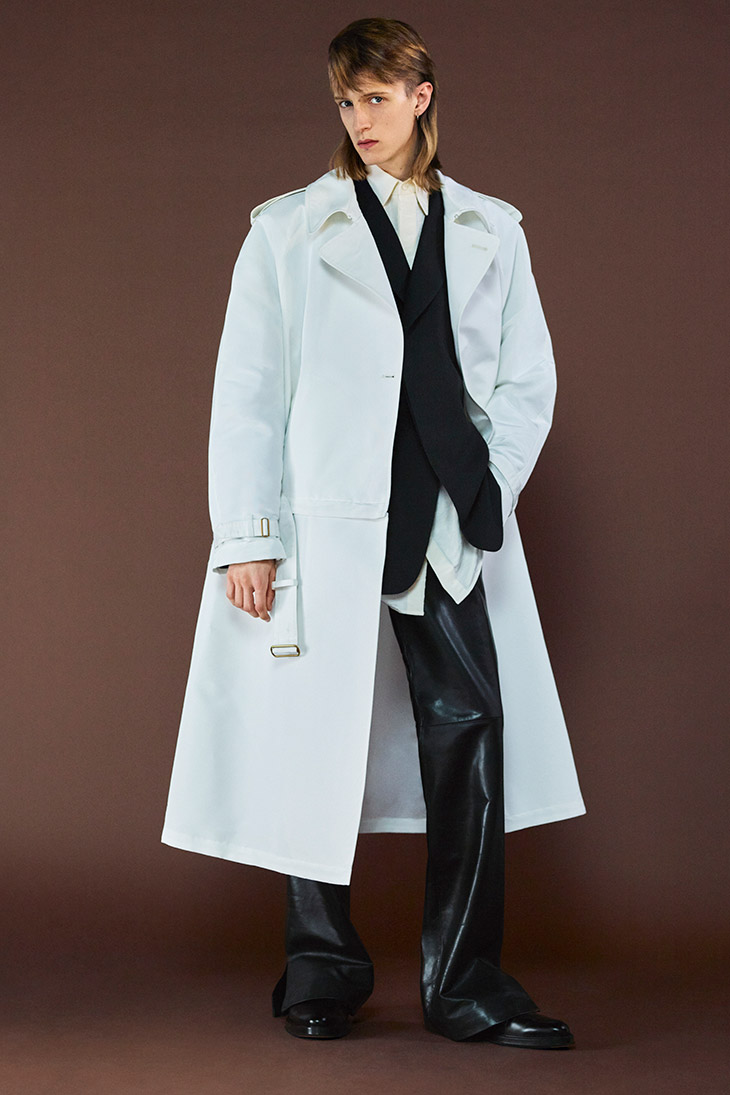 "A sense of the multifunctional, the found object and domesticity is continued and evolved from last season, combined with a feeling of almost aristocratic, slovenly elegance. Featured once more is the 'Compendium Coat', a multi-functional garment that can be worn in various ways. The coat can be zipped away to become a jacket, its lining detached to become a separate garment in its own right. All is achieved in luxurious yet practical materials, utility, function and elegance finding form in one everlasting, yet always changing item. A collage of silk faille (a new era dunhill replacement for nylon) in warning colours provides a deluxe take on the hi-vis jacket. The Compendium trench features in addition this season, sharing a mix and match mentality with the coat. Made from cotton ventile, its fabrication is the same as flight suits made for the British armed forces. Another iteration appears in super-light nylon, a key fabric in the collection, also finding form in pleat front, split hem trousers – a new era signature of the house." – from Dunhill