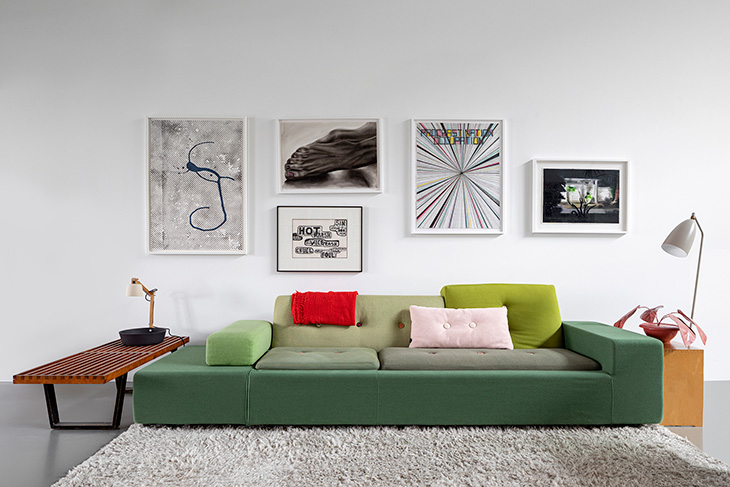 After a tiring day of work and activities, it is always a relaxed feel to get back into our homes. However, not everyone feels "relaxed" while going back to their living space, mainly because the place isn't designed to echo such a relaxing vibe.
It is essential to actually "feel at home" when you're back home, and the furniture/decor that you have in your living space plays a vital role in making you feel the same.
If you're looking for ideas to make your living room/area more lively, then today we bring to you a few awesome ideas to build a cozy and relaxed living room.
5 Decor Ideas to Build a Cozy Living Room
1. Power Lift Recliners:
If you have ever watched the show "Friends", then you know how relaxed Joey and Chandler felt while sitting on their cozy recliners.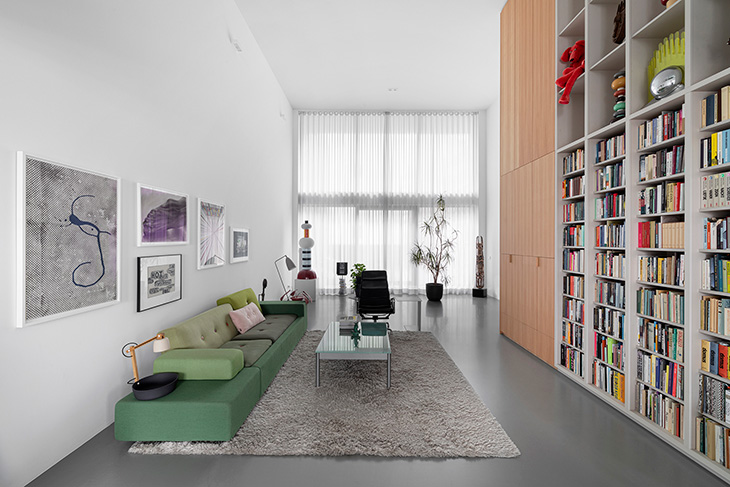 For the unaware, recliners are traditionally single armchair or sofa pieces while a reclining back and usually an integral footrest and extends forward. Modern day power lift recliners offer button controls instead of the old-school manual pulleys, to recline the back or extend the footrest.
As most recliners are plush with lots of cushioning combined with the relaxed seating position will definitely make you feel cozy after a hard day of outdoor activities.
2. Media Consoles:
So, what's the most common activity that we all love to do at the end of the day? It has to be watching television, or maybe playing our favorite video games!
So, while designing your living space, you need to make sure that you have an ideal and reserved place for your television and all the other devices such as your set-top box and gaming hardware.
The best way to keep all of them organized is by having a media console, which has the purpose of housing your television along with all the related equipment such as the soundbar, set-top box, gaming hardware, etc.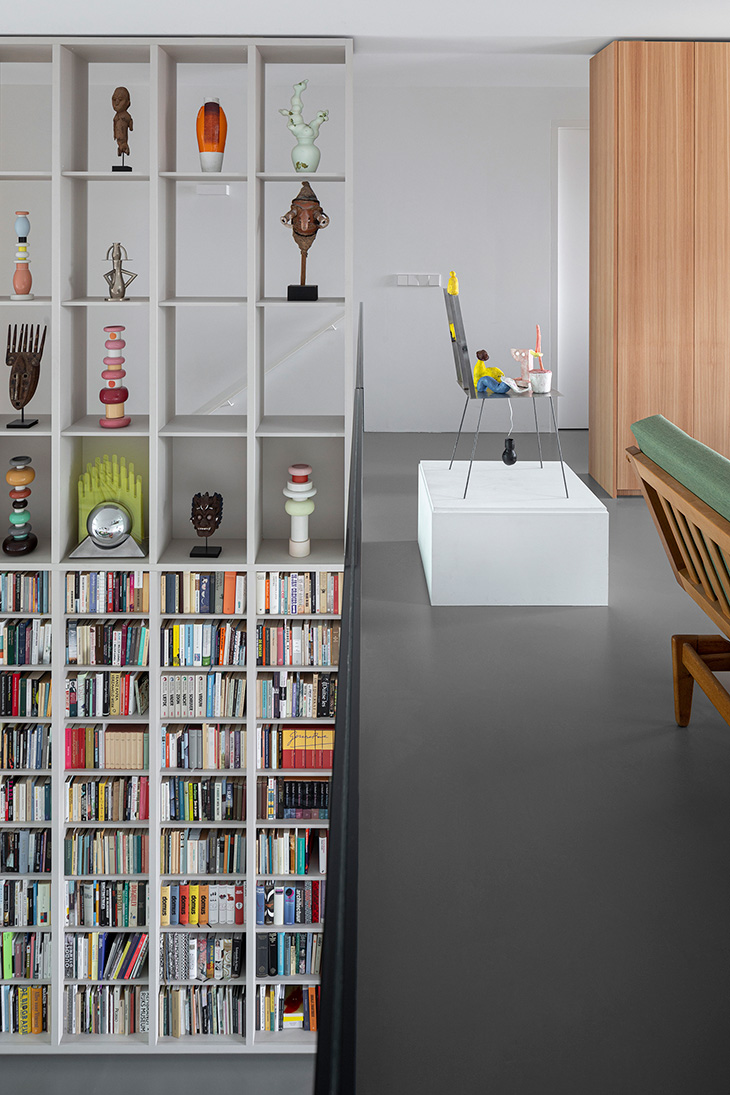 By using a media console, you can make sure to keep all your media-related equipment organized and also help in implementing proper cable management to keep the space look neat and tidy.
3. Smart Multicolor Lighting Choices:
The lighting in our surroundings also plays a very important role in setting our mood right.
Nowadays, you get to buy smart multicolor light bulbs that can fit in the regular lightbulb holders in your home. There are also multicolor lighting strips that you can place conveniently around your spaces.
With these multicolor lighting choices, you can change the color of the light output to be your favorite colors or to match your mood preferences.
Most of such lighting solutions also come with smart features such as a mobile application that lets you control the lighting from within your smartphone, or set schedules so that the lighting automatically changes depending on the time of day.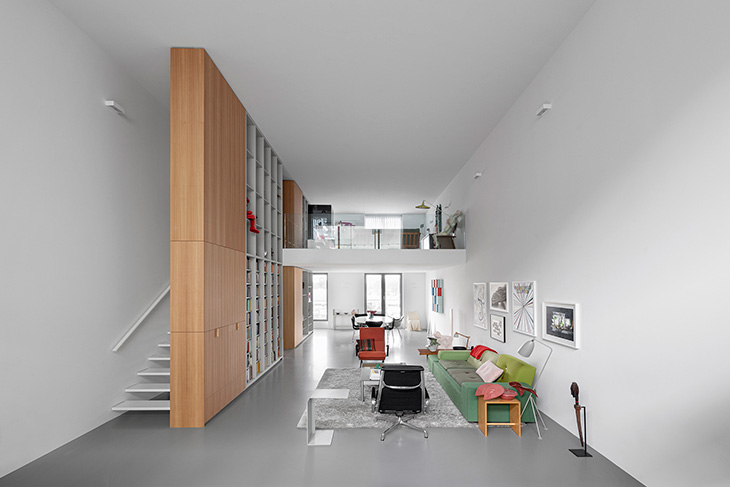 4. Go with Light Colored Walls and Darker Furniture:
Painting your living room walls with lighter colors, preferably white, gives the space a bright and open feel. To pep-up the room, try adding darker themed furniture, artworks, and other decorations to make the room feel truly lively and vibrant.
While picking artworks to go on your walls, try to pick something that stands out from the rest of the generic paintings/artwork. The idea here is to gain the attention of the observer to find the hidden details and meaning of the artwork, thus making them more accustomed with the room.
5. Don't Block Natural Lighting:
Adding curtains is a great way to make sure that you have darkness in your room, when you need it. However, make sure that the curtains are retractable, thus you can move them away to get some natural lighting when required.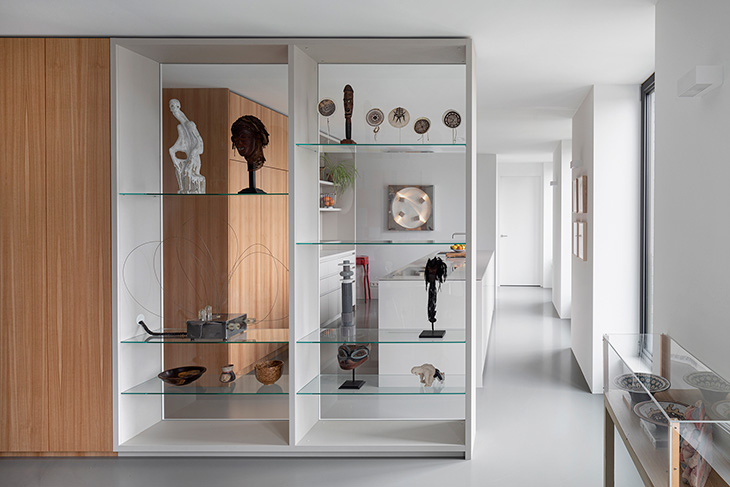 Filling your room with natural lighting does provide a positive vibe and make you feel more relaxed. Which is something that you definitely need when you're trying to get some work done while at home, or trying to feel rejuvenated.
Final Words
Last, but certainly not least, always remember not to clutter your living space. The best way to feel positive, relaxed, and cozy in your living room is by keeping the layout simple and functional. Too much furniture and stuff will definitely make you feel anxious.
Thus, make sure to only have things that actually make you feel relaxed, comfortable, and wanting to come back!
All images come from Home for The Arts a stunning minimalist project infused with art shaped for an art loving home owner by i29 Architects – you can discover the complete project on our architecture page ARCHISCENE.