Some say Halloween is the time of the devil. Let us say it's a time of fun, scare and joy for everyone. Young and adults go head to head on this occasion to celebrate this time of the year. And if you are a Halloween head, then you might be waiting all year to set up the decorations. But Halloween is more than a scary thing. It's more about how creative you can get. The simple little details that you put up make it more interesting for the viewer and friends.
Think beyond the pumpkin this Halloween
Pumpkin pumpkin! The main thing about Halloween is having a pumpkin decorated to your idea. But everyone has a pumpkin, right? So why not go a little further and add some more spooky elements to the home decor? It will bring out the aesthetic Halloween atmosphere, just like the good old days. And remember, masks are not only for covering your face; you can also find some large Venetian ones to hang on your door or something.
Go old school
Remember the death note? The notebook where you write the name of a person and they turn up dead? Yes! You can have something like that. Maybe a guest book, perhaps. It will put a new twist to your home decoration. Set up a table with an old school guest book on it. It brings the spooky vibe to a whole other level.
Listen to yourself
For some, it's a spider web on the entrance. Some might even go full-on Friday the thirteenth or Michael Myers. But it depends on you. You can do whatever speaks to you. A statue of a bird, maybe some decorated balloon. You can even put on a haunted pirate themed decoration. The aesthetic of Halloween is endless.
One creative idea could be to hang some spooky Halloween costumes on your wall or the garden trees. Just imagine a long-nose doctor's musk from the plague era poking its nose from the side of a tree! Children and adults are going to get spooked, no? If you want something a little lighter, opt for noblemen on a ball dance.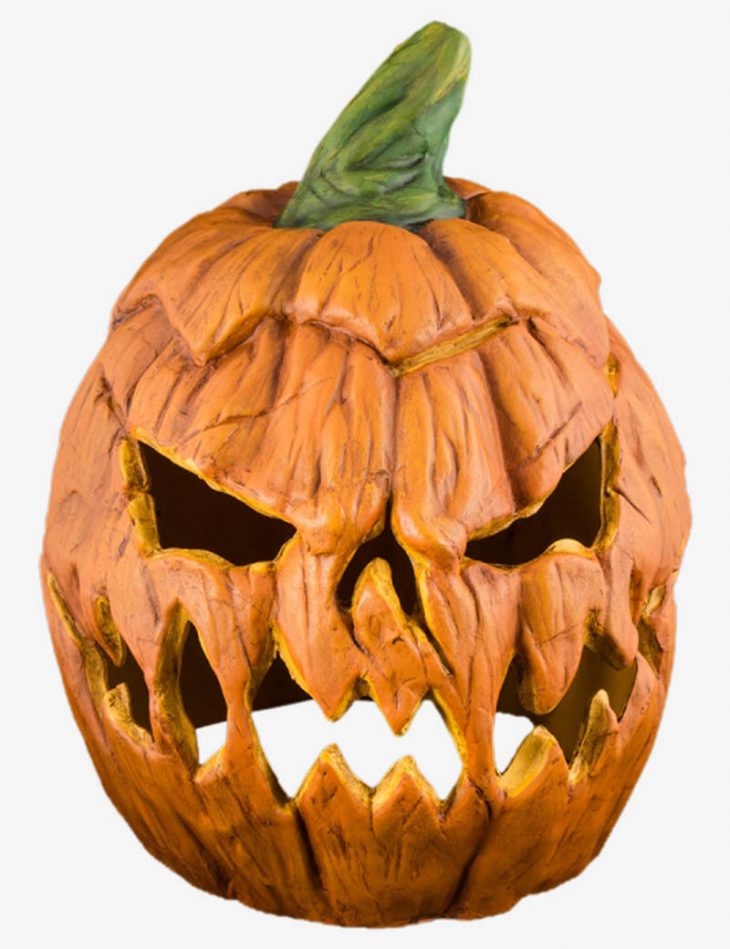 Add some accessories
A potion jar, small clown figures, decorated candle vase are a few minor details that can be on your list for an aesthetic Halloween. They might sound small, but they go a long way in creating a horrifying atmosphere. Even when it's not Halloween anymore, you can keep using these things. Porcelain dolls, for instance, can be used not only on Halloween but also for the whole year, symbolising a proper aesthetic Halloween item that can remind you of the mysteriously funny version of yourself.
Anyways, Halloween shouldn't be only once a year if you ask me. But as it does happen only once a year, go a little overboard. After all, it's all about the aesthetics and having a little fun journey into the unknown.
Don't Forget What Halloween Is About
Halloween is not just a holiday; it's an experience that stirs the imagination with eerie atmospheres and playful frights. Decorating your home for this haunting season is an opportunity to transcend the mundane and delve into the world of the mysterious and macabre. As the chill of autumn descends and the leaves begin to turn, infusing your living space with the spirit of Halloween can be both a joyous and creatively invigorating endeavor.
Remember, there's no one-size-fits-all approach. Whether you prefer a home filled with classic jack-o-lanterns, a graveyard in your front yard, or a spooky tableau inspired by your favourite horror film, the key is authenticity. Let your personal style shine through. By selecting a consistent theme and focusing on details, you transform not just your home but also the experience of those who visit. They'll leave with tales of a home transformed, and the memories created will linger far beyond the season.
But perhaps most importantly, the process of decorating for Halloween serves as a powerful reminder of the joys of the ephemeral. It encourages us to embrace the present, cherish fleeting moments of delight and fear, and celebrate the age-old traditions that bind us together. As the candles in your jack-o-lanterns flicker and shadows dance across the walls, you'll find that the real magic of Halloween isn't in the decorations themselves, but in the memories they help create. Happy Haunting!