Dunhill presented a new short film documenting the parallel practices of their Creative Director Mark Weston and American artist Ellen Carey. Created in partnership with contemporary art fair, Frieze, the film explores how Weston and Carey came to work together on the brand's Spring Summer 2022 collection, 'Identities'.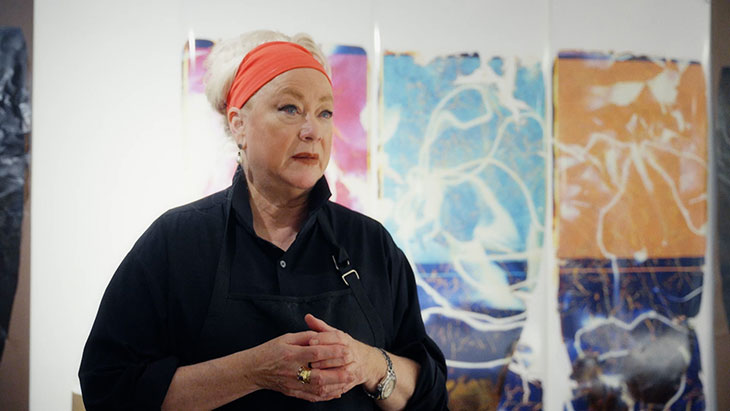 Process and its possibilities are an on-going fascination for me, and the importance of trusting instinct while embracing the accidentals. The painterly colours, patterns and textures that result in Ellen's work reminded me of similar textiles and treatments I work with. It just seemed logical to ask her to work with us at dunhill – and it is a great privilege that she agreed.
– Mark Weston.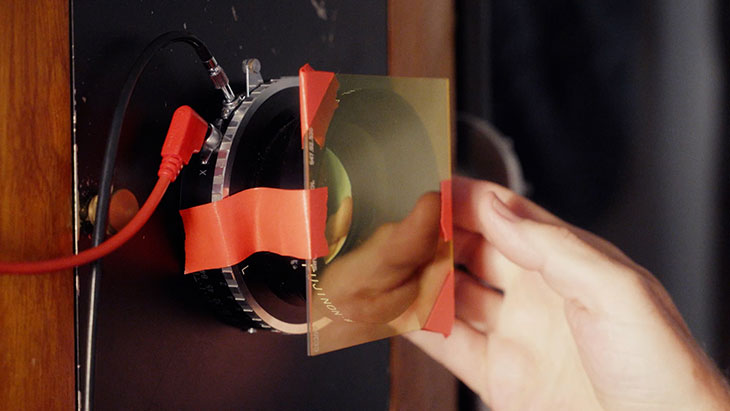 The film dissects the concurrent themes that link both creators' work. Connecting digitally from either side of the Atlantic, Mark was immediately drawn to Ellen's curious approach to process, experimentation, and discovery. With the freedom to reinterpret pieces from her existing catalogue, the collaborative result sees selected works applied to dunhill silhouettes, punctuating the collection with bold, colourful prints. Known for her experimental approach to lens-based art, photography and technology, Carey investigates minimal and abstract images using a large-format Polaroid 20 X 24 camera – one of only five in the world. Her photogram work is darkroom-based and camera-less; it parallels her Polaroid less-is-more aesthetic. Both practices subvert the photograph's conventional status through the innovative exploration of light, exposure, and paper. – from dunhill.