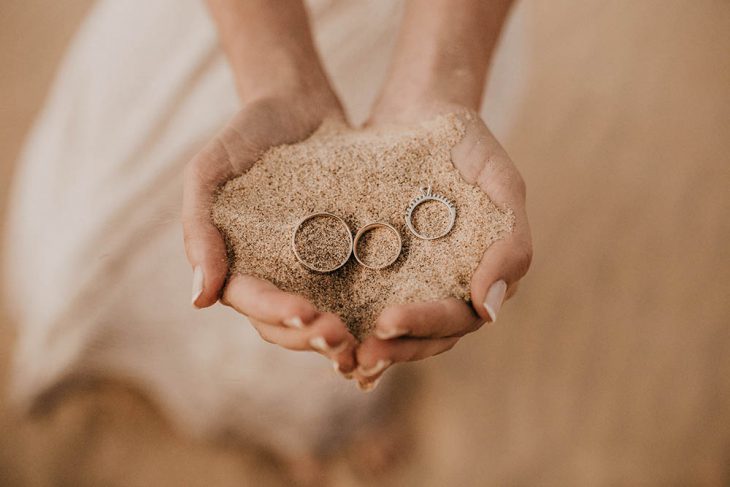 The wedding subject is packed with numerous legends, folklore, and superstitions. Additionally, you'll discover a wealth of fascinating details regarding everything associated with this event. Rings for weddings are no exception.
Today, we'll showcase the most fascinating and strange wedding ring stories. Perhaps you'll even take something helpful home with you.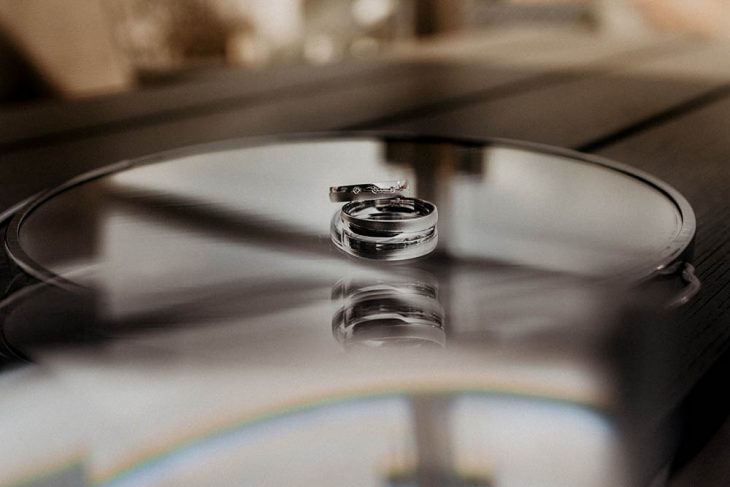 Rings were initially offered as a gesture of affection in Austria around the end of the fourteenth century. Since that time, this custom has grown in popularity and geographical scope.
The tiniest wedding ring was custom-made for Maria, a two-year-old girl. It was in the sixteenth century, when marriages of convenience were infamous, that future newlyweds were courted from their childhood.
In England, it is not traditional for doctors and cooks to wear wedding rings to work. This truth has to do with hygiene. After all, numerous germs congregate beneath the ornamentation. Representatives of these professions may wear jewelry in public, but must remove it during work hours.
There are unique moissanite rings that are more brilliant than Diamonds! The jewelry made out with of moissanite stones is one of the most reflective gems out there.
We used to believe that this jewelry should be worn exclusively on the right hand. Indeed, in many European countries, the United States of America, and Japan, newlyweds prefer the left hand. And in Israel, the index finger is used instead of the ring finger. However, few people are aware of this truth.
Another fascinating fact: wedding rings made of yellow or red gold are the most popular in Ukraine and Russia, whereas white gold and platinum are popular in Europe and America.
And the initial products were fashioned from iron, copper, and even human bones. Although you can now find similar items in a variety of strange materials.
The world's most costly engagement ring is over a million dollars. The owner of such jewelry is extremely fortunate.
A fascinating fact or observation is that the majority of proposals occur closer to the New Year holidays than on Valentine's Day. December is the month when jewelry stores sell the most rings.
To determine whether the diamond in the ring is genuine, expose it to direct sunshine for a few minutes. And then stow it away in the darkness. Natural stone should radiate light.
In the United States of America, there is legislation prohibiting the use of wedding rings as collateral or as a fine. Confiscation of any property is permitted, with the exception of this significant adornment.
For a long period of time, it was believed that the wedding ring possessed curative powers. And this is all due to the fact that this jewelry is crafted from precious metals. The public was convinced that wearing gold and silver items was extremely healthful.
This reality only served to enhance the accessory's metaphorical function, which was to unite hearts through the use of jewelry.
Additionally, as a bonus for you, a peculiar case and an intriguing fact from history. One day, a French chemist discovered that blood contains iron ions.
He desired to create an ornament out of his own blood for his sweetheart. However, something went awry, and the man died of anemia as a result.