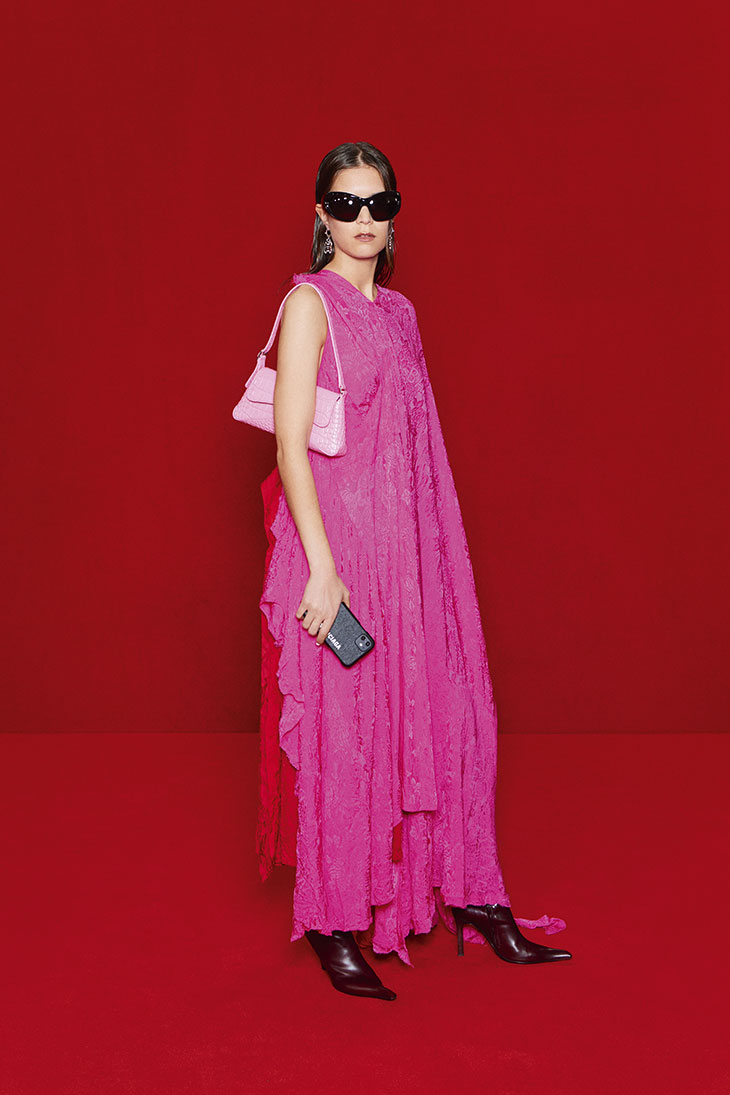 Since Cristobal Balenciaga started the brand in 1919, history and tradition have been a vital part of what makes the Paris-based brand successful. However, the brand's new creative direction under the Demna Gvasalia has transformed the house into one of the most highly coveted labels today.
Balenciaga became one of the most exciting brands currently, with Demna releasing "It" items season after season. We listed the most popular staples below, and how to style them.
Oversized Hoodie
The trend for baggy clothes started on the streets, but it found its way to runway, when Demna introduced sports luxe style to Balenciaga's assortment. Versatile, unisex, and comfortable Balenciaga hoodie is a great layering piece, to give you a cool hip-hop vibes or a relaxed laid-back look.
Buy Balenciaga tshirts, hoodies, and other apparel at GOAT.
Chunky Sneakers
A trend you thought died out in the '90s, is now one of the most desirable ones on the market, all thanks to Balenciaga. Popularly called "ugly sneakers", this style of footwear is enjoying a moment, with Triple S being the brightest star of the brand.
You can wear it with almost any outfit, from dress or skirt, ripped jeans or tracksuit, to even a formal suit, and you won't look ridiculous.
Exaggerated Shoulders
Born in the '80s, the power shoulder trend has been gaining momentum over the past few years, and looks like it isn't slowing down any time soon. Since his time at Vetements, Demna is playing with larger-than-life, exaggerated proportions, and it truly became Balenciaga's, as well as the designer's, trademark.
Since his first collection in 2016, the shoulders are only getting bigger and bigger. Applied on coats, dresses, tops, and almost every garment possible, exaggerated shoulders will immediately drew every eye in the room. One of the powers of a strong shouldered garment is that its solid silhouette will surely give you a boost of confidence.
Puffer Jacket
There's a lot to love about puffer jackets – they are worm, comfy, and come in all the fun colours you can imagine. One of the '90 staples, they came back in style, after the long hiatus, all thanks to Balenciaga.
One of the best things about puffer is that it adds volume and layers to any look and it can be styled in a myriad of ways. Just remember to keep the rest of your outfit simple, pared-back and understated, and the jacket will do the rest.
"Sampeng" Bag
Love it or hate it, but we'll be seeing the Bazar Shoppers for years to come. Inspired by 'Sampeng bags', a plastic rainbow-colored shoppers popular in markets in Thailand, these sought-after leather totes are carried by some of the A-list celebs.
The good news is – they come in wide variety of colors, and just like the real "Sampeng", they can fit a lot of stuff. Perfect for running errands around the city.
Over-The-Knee Boots
While boot trends come and go, there's a reason over-the-knee boots will remain a closet staple for years to come. The reason is simple – they have the power to style up every outfit and make it chic.
Balenciaga's famous pair was first introduced with Demna Gvasalia's debut collection for the brand in Spring Summer 2017. Very quickly, they became the label's signature, with different iterations presented each season. Taking the inspiration from couture, mixed with fetishism, the boots are made in tight spandex, with 110mm thin heels. They perfectly match with a plisse skirt, or a short dress, as they will sculpt the wearer's silhouette and elongate the legs.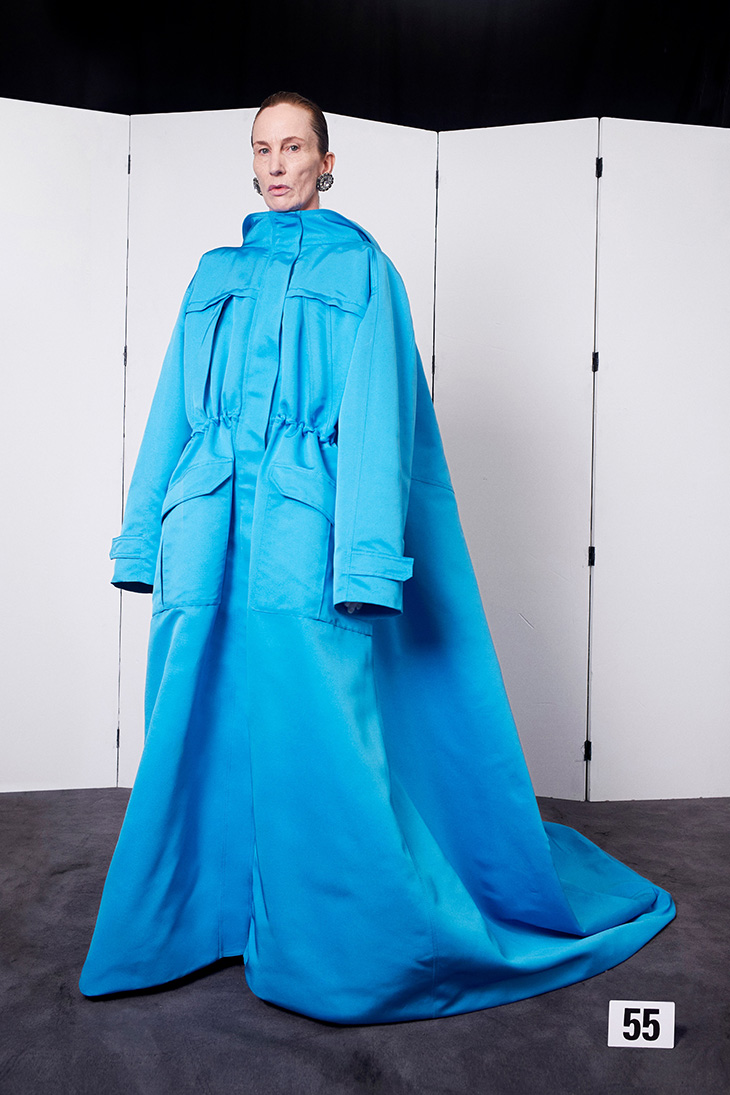 Couture
2021 marks Balenciaga's return to its Couture roots. The collection features in it's large portion menswear couture looks, a true rarity in the Couture business. Gvasalia mixes his unique sentiment for streetwear under the couture codes.
I think the reason couture is so appealing to designers today is that you can do anything, and that's what we all want. It's like slowing down. The pace of couture brought me back to the essence of why I do this job—because I really love doing it. – said Demna Gvasalia for W Magazine.