In the past, starting a business mean renting or purchasing commercial space, hiring employees, and investing in expensive equipment and inventory. Today, more and more people choose to run their businesses from home. It's a good option for many, but some things need to be considered carefully before jumping into the home-based business.
Below are five key considerations to think about before starting your home-based business:
What Type Of Business Do You Want To Start?
Deciding the type of business you want to run is the first thing you need to do. Do you plan to run a brick-and-mortar business, an online business, or a combination of both?
If you want to run a business with an online presence, then the list of possibilities is endless. You could start a home-based e-commerce store, a blog, a consulting business, or a service business. This requires you to have either an existing website or the skills necessary to build one. Integrating plugins like a WordPress booking plugin is a great way to keep all your reservations and bookings in one place while you manage the day-to-day operation.
Are There Any Laws About Running A Home-based Business?
Depending on where you live, you may need to meet legal requirements before starting a home-based business. Most communities don't want people running a business out of their homes if it will cause problems for the community. Laws may prohibit businesses that create noise, traffic flow issues, or hazardous materials stored on the property.
So, ensure you're familiar with any applicable laws in your area before starting your business. You don't want to be shut down before you even open your doors.
What Kind Of Equipment Or Supplies Will You Need?
When starting a home-based business, you'll need to determine what equipment or supplies you'll need. This will depend on the type of business you have. For example, if you're starting a photography business, you'll need a computer with Internet access and a printer. Other businesses will require other equipment like copiers, fax machines, or office supplies.
It's important to factor in the space you need for your equipment and supplies when determining where to set up your business. Some of this equipment can be bulky, heavy, and take up a lot of space. Ensure you have enough room in your home to accommodate everything.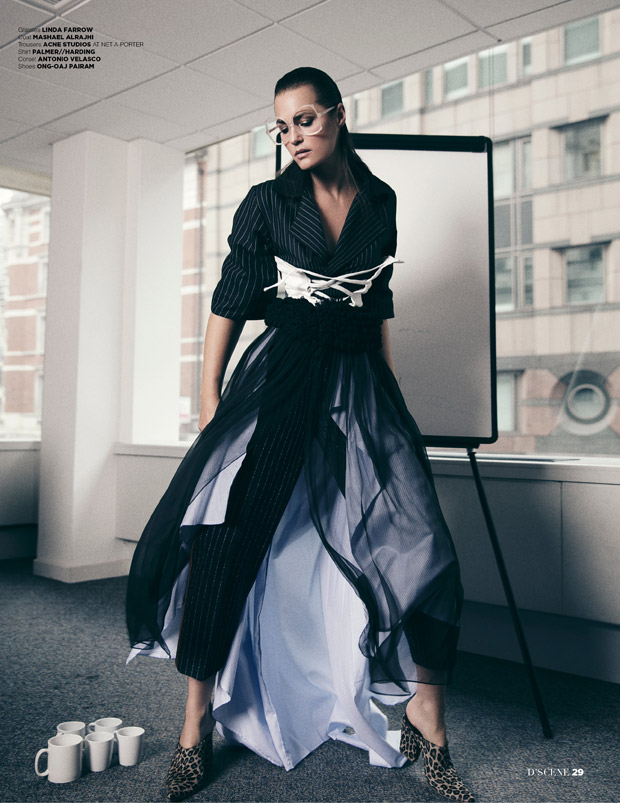 How Will You Find Customers Or Clients?
No business can survive without customers. One of the challenges of running a home-based business is how to get the word out about your business? You can't just put a sign in your window and expect customers to come flooding in. You'll need to develop a marketing plan and put in the effort to reach your target market.
Traditional methods like advertising using local paper or Yellow Pages, sending out direct mail, or giving out flyers may still work. But you may also want to consider using social media marketing, search engine optimization (SEO), blogging, or email marketing.
Here is the example of social media marketing:
Social Media Marketing
Social media is a great way to connect with potential customers and clients. Social media platforms offer opportunities to build relationships with people who might be interested in what you have to offer. You can share information about your products or services, run contests and promotions, and even offer freebies in exchange for contact information.
Search Engine Optimization
If you want potential customers to find your website, you'll need to get it ranked high on Search Engine Result Pages (SERP). This will require you to learn how search engines work. You'll also need to know the ins and outs of SEO so that your site is easy for search engines to find and rank.
Blogging
Blogging is a great way to share information with your customers or clients. You can use your blog to inform people about new products or services, answer questions, provide helpful tips, and advice, or even share your story.
Email Marketing
Email marketing is another form of marketing that can help spread the word about your business. Newsletters are a great way to keep customers or clients informed about what's going on with your business. You can also offer special deals and discounts to people subscribed to your newsletter.
How Will You Balance Work And Home Life?
One of the challenges of running a home-based business is balancing work and home life. It can be difficult to stay focused on work with all the distractions of home surrounding you.
One way to help balance work and home life are to set up specific work hours and stick to them. You can also free up some time is by using a scheduling software for service business. In this way, you'll save one hour of your day that you'd normally use for answering phone calls to set up appointments.  Establish a specific workspace in your home where you will do all your work. Most importantly, ensure to set boundaries and don't allow work to invade your personal time.
Final Thoughts
Starting a home-based business can be a great way to achieve your entrepreneurial goals. But before you take the plunge, be sure to do your homework and plan things out. Your business plan will help you determine what type of business to start, how much money you'll need, and other important things like office space.
Develop a marketing plan, learn about SEO and blogging, and create a work schedule to balance work and your personal life. Get equipped with the right equipment and supplies, make a budget, and determine your financing options. Then you'll be ready to start your home-based business and watch it grow!