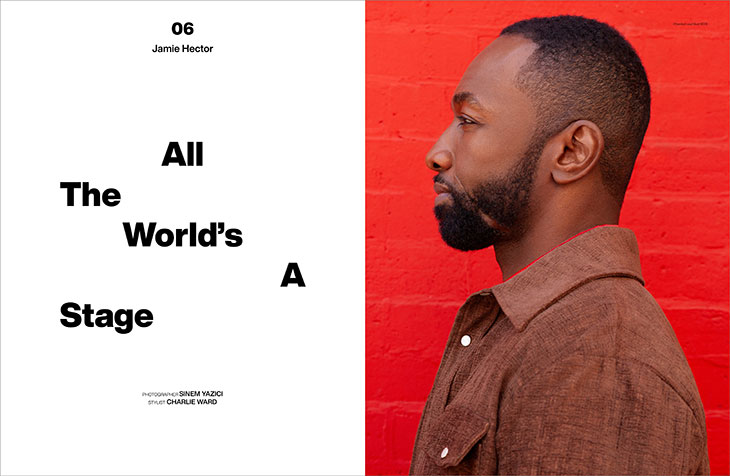 Actor JAMIE HECTOR sits down for an interview with DSCENE contributor MILOS VUKSIC to talk about Brooklyn, "The Wire", his new show "We Own This City", and his charity projects.
PRE-ORDER OUR ANNIVERSARY ISSUE
IN PRINT & DIGITAL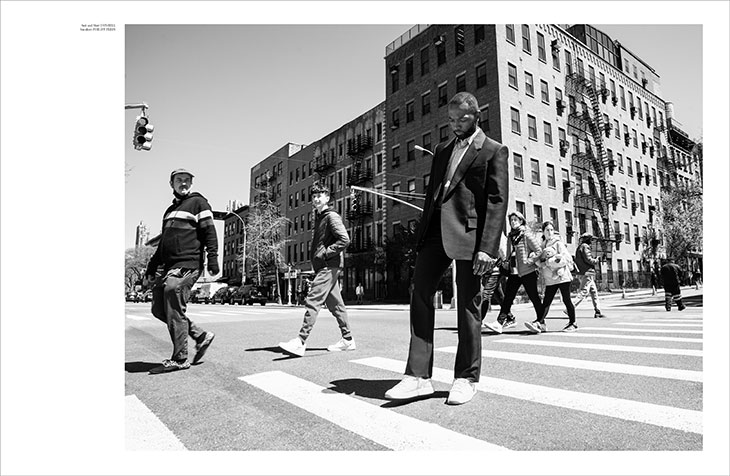 You were born in Brooklyn, Crown Heights; do you consider yourself a Brooklynite, and why is Brooklyn better than Manhattan? –  Absolutely, I consider myself a Brooklynite, you know, born and raised in Brooklyn. And when you are young, you only know what you know, right, in terms of your proximity. But when you are older, and you find people like Michael Jordan, Jay Z, Mike Tyson, born and raised in Brooklyn, you have to say there is something special about their water. So for me, I love the fact that I had a knowledge of that, as well. About Prospect park and some hidden gems that nobody knows. The Caribbean landscape, the melting pot of cultures in Brooklyn, and the different food you can wine and dine on.
There is a place I like to go to called  Vinnies. You are not going to find that in Manhattan. You get some pieces from there that make you feel really good about yourself.
So you studied at The Lee Strasberg Institute. How did you choose to be an actor, what was your first drive to pursue this career, and what do you remember from the early stages? – Well, you know what, there is a guy named Elwood who had a crush on my sister. And before caller ID, you would get a phone call, and my sister would be in the background. I would have to screen calls, and she would say yes or no. At that time, she didn't want to speak to him, so she said no. I picked up the phone, and he said, "Oh, I just wanted to invite her to the set of The Cosby Show, so she can see how it works, maybe be an extra…" I said, "She is not available, but I am." And that was the beginning. So, the lights, camera, and action really piqued my interest.
In moving forward, a friend of mine invited me to a theatre company that he was a part of, and I realized this is where I was going to cut my teeth. So I decided to go to train at this theatre company. Then we put up plays at the Henry Street Settlement, Billie Holiday Theatre, Paul Robertson Theatre, and myself at the Summer Play Festival, on Theatre Row. And I have just been enjoying my journey and life experience onstage. Really, it shaped me and gave me a strong foundation.
I guess that that is something that helped you. Stars like you usually don't start out in the theatre. – No, absolutely. Because it gives you the wind! Also, to be able to get on screen, TV, bring it down, but at the same time carry yourself all the way through. When you are working on stage, you have no time to fall on your face. You have to pick yourself up and move on. There is no, "Cut, edit". There is only, "Go!"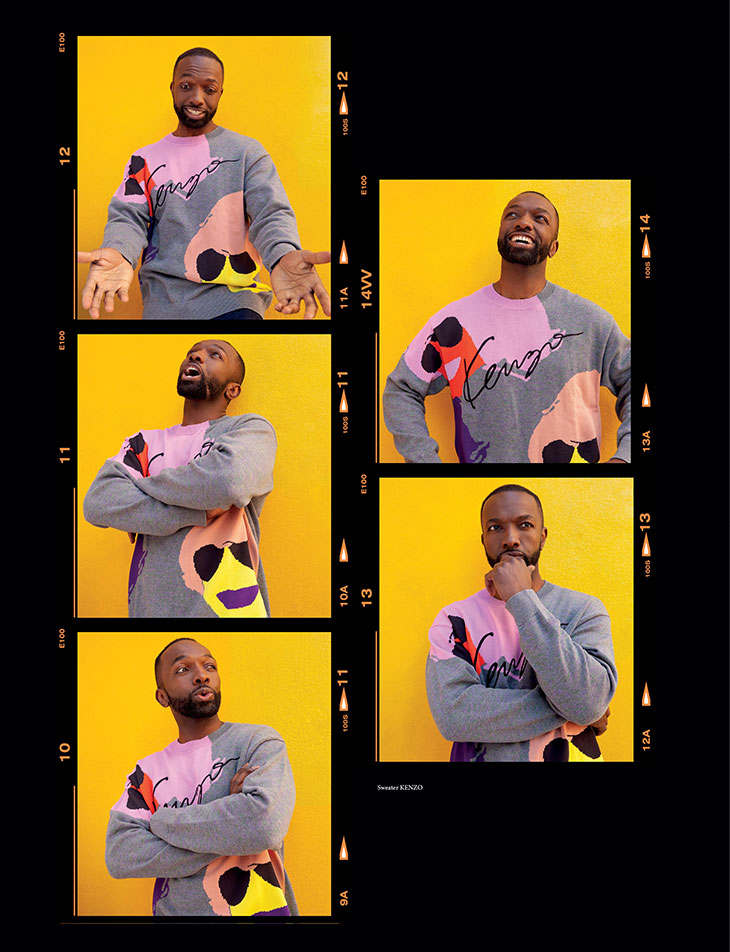 Very early in your career, you had that role in New York Undercover,  the award-winning film Ghost Dog by Jim Jarmusch, so my question is—How do you see independent movies vs. blockbusters, and can you recommend some of your favorite ones where they actually met—the box office and the critics? –  Jim Jarmusch—I was fortunate to work with him on a series of short plays, and they won awards. And I just know him. He is a really cool guy, a subtle, artistic individual. And New York Undercover was one of my features at the moment. You know when you are cut to an opening, the credits, and then the show begins. I was fortunate to have that first intro.
And you know, films that are original, that you won't see anywhere else, that dive into telling a story, for the most part, are funded by people who really want to tell the story. So no one can tell them how to tell a story and give you your moments. You are allowed to take your time and develop the characters in ways that you would appreciate and feel like the audience would appreciate.
But then, you move forward in life and realize that this is a business. You want to be entertained, you want to be able to tell the story as well, and then you want to marry the two, and then you want to feed your family. So then I realized: I also love blockbuster films, I love to be able to watch a television show and get carried away and have me locked in week by week, or binge it and not be able to put it down. I like that aspect of filmmaking in being entertained by the film. So, the major films that I really appreciate, that I also learned from as well, are like Enemy of the State.
You know, I am a hopeful person, I see a glass half full, and I have to live that way. So I am hopeful that things, if they haven't changed, will change.
We Own This City is streaming now. What did you see in American society, when you did the Baltimore crime drama, The Wire, almost twenty years ago? And now the setup is also in Baltimore. What do you think has changed? How do you see society at the beginning of the 2000s and now, 20 years later? – You know, I am a hopeful person, I see a glass half full, and I have to live that way. So I am hopeful that things, if they haven't changed, will change. But one thing I can tell you is that the change is technology. The changes within humanity are a slow process. So with that being said, I feel like working on The Wire and being a part of this show that shines a light on Baltimore, thanks and allows it to shine a light on the entire States and ills the flaws and the good parts. A thing that changed is the technology and the ability to wear cameras on the bodies of officers so that they can't have free rain when their job is to protect.
Also, civilians can take out their cell phones and share everything on social media so that nothing can be easily covered up anymore. I don't know if you want to go a little bit political. You grew up in NYC. You were 19 years old when Giuliani came to power, and there is a big thing about the broken windows theory. What do you think? Some opponents say it was successful only due to the economic boom in the 90s?
 – I don't agree with it. I think it's lazy. The broken window theory focuses on discouraging young adolescents that are not fully developed and are just trying to explore life. Then they are out there, and suddenly they have a record. Listen, I was a kid, 19 years old, going to college. Sometimes I didn't have money. Sometimes I watched business people going to Wall Street, corporate America going through the gate, and I followed them. Also, I was raised in hip-hop culture. I was tagging, doing graffiti, I would write on buses, or whatever the case. So if they had arrested me for that, that would have affected my future.
I think there are other preventative measures, or even fines, that can stop that from happening. If I had hopped the turnstile and got a 500$ fine, I would probably never hop the turnstile again in my life. But if I hop the turnstile and you lock me up, then we have a problem. Then I won't be able to pay 500$ because it would affect my future, employment, and everything else.
Even though we wouldn't like that, I think that you can realize that arts and acting per se are for everything. Because they leave and deliberate your nervousness. They instill in you a strong level of confidence.
I've read somewhere that you were inspired for your charity Moving Mountains by season 4 of The Wire and the downside of public education. How is it to help and work with these young talents? Not all of them are gonna make a big career, but just being there, getting some skills is something that they could actually use and prosper in the late stage of life?
Absolutely. Working with them is life-changing. It changes my life. Whatever good, bad or indifferent that I am dealing with before I step in there, everything changes, because when you are able to focus on someone else, you don't even think about yourself and whatever you are dealing with. And then when you are able to see someone grow and develop into an amazing young man or woman, it also inspires, motivates and allows you to be grateful for doing the work. And being grateful that they allowed you to do the work with them or direct them.
Listen, they are brilliant in their own light. So they come here and we instill core values in them, we train them in music, dance, theatre. But the core values, the business, the confidence, the faith foundation that we instill in them as well,  allows them to go out there and just not pursue acting. They can utilize everything that we give them and go out there and do what they want. And they've proven that. so, so many focused on computer science. Some went to school and focused on law and we have so many coming out of conservatories as well that we are proud to say that we steal the fruits of Moving Mountains and what  is doing in one direction, which is the arts. Even though we wouldn't like that, I think that you can realise that arts and acting per se are for everything cause it leaves and deliberates  you of nervousness, it instils in you a strong level of confidence.
So I would say that they are doing amazing work and the fruits can show.
In We Own This City, you are a homicide detective. You spent some time in the police patrol preparing for the role. How do you land a job as a homicide detective? Do you have to be the smartest guy in the room, or do they just collect the bright guys? – You know what, I think I was consistent throughout my work and a good listener. Somebody that is willing to be quiet, pays attention, listens, and then acts upon what they've learned. Above all, I was good at understanding, and once you understand, that is something that cannot be taken away from you. And the one thing about being a homicide detective is being able to put a case together. To put in time, patience, listening, information, and when you see great ones, you realize that's what they do in all areas. But then, they don't just do that but they also apply what they learned. They also apply the information they receive and quick response, you know. So I think that's what is really important for being a homicide detective. Somebody that is trying to bring closure to a family that lost a child or a loved one or whatever evil was brought upon them. And they are there to try to close a gap for them. Then you have to do the work that just takes a little bit of time.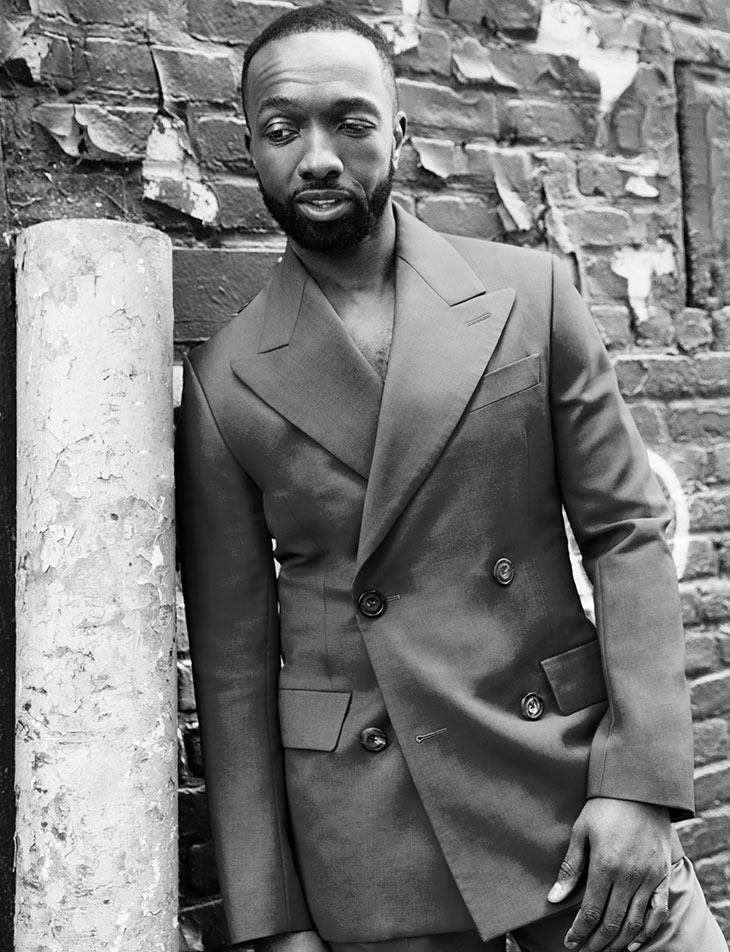 A large part of the cast in We Own This City is from The Wire, but we also see that you have some Marvel DC characters, like John Bernthal and David Corenswet. How was it to work with them, since they are the young'uns in this kind of TV show? –  It was fun, man, it was exciting. You know, there wasn't a dull day on set and even off set. We went, we broke bread, we sat down, we ate, got to know each other, and one thing we realized is that we have a lot in common. We have more in common than we don't. A deep appreciation for family and the work. So being able to really sit across from somebody that you appreciate and admire, and work with them as well, is what we do this for. We do it for the bigger picture, but those intimate moments, those times together are special.
Did you get reactions from people in Baltimore? Having done The Wire and now We Own This City, were there people coming to you and sharing anything about The Wire? – You know, even while we were shooting The Wire, the appreciation and the love were strong. But now, it is magnified. Magnified on the level where it is just like—one, we want to thank you for shining the light on everything going on. Two, we loved your character, or we hated your character…
I really appreciate going back to Baltimore, and I can't thank Baltimore enough for allowing us to share these stories.
You have a Sensei, you practice martial arts. How does that apply to acting? What is the relation between talent and hard work and just being lucky at the right moment? – It was a combination of all. I believe in divine intervention. I believe in drills and repetitions. So I studied at Lee Strasberg, and I also studied at Meisner, and one of the foundations of Meisner and its ways is repetition. And I really have an appreciation for that. And that's drills, right? You keep repeating, and in martial arts, it becomes muscle memory. So if someone strikes you, you automatically block. It's just muscle memory. You don't have to think about it. And that's it. The thing we don't want to do when we get into a creative space is to think about what we are about to do when we can just exist. I would have to say that all of those principles in martial arts also apply to acting and vice versa.
Can you share with us what the plan is with We Own This City? –  I started a production company called Overdue for the content that I believe is overdue. Scripted content that we've written. Original pieces, as well as the material we were optioning, are really having fun moving in that direction. When starting a production company, you want to be consistent, provide people with amazing material and content, and show that they can watch podcasts, documentaries, films, and television series. So working on it is definitely on its way up. I am partnering with Scholastics, and we have a children's series coming out. It is focused on mental health, how to be kind and address issues in life without being angry about them, and problem-solving skills. It's basically for children, so we are excited about it coming up and writing and working on materials. Right now, in terms of the content that we have coming out, I just finished shooting one piece for Hulu called George Washington, Black.
I know you keep your family life private and that you have a son and a daughter. Do you have any parental advice for the modern times? – I manage their time on digital platforms, and because they have too much access to digital platforms, I would say you have to be transparent. Have true conversations with kids. They are really smarter because of the amount of information they take in now. So with that, you have to—one, as a parent, be ahead of the game. Two, I would say limit the amount of information or the amount of time they have on these platforms, and three, be transparent,  you know, love conquers all. And through all of it, just don't forget you were also once a kid.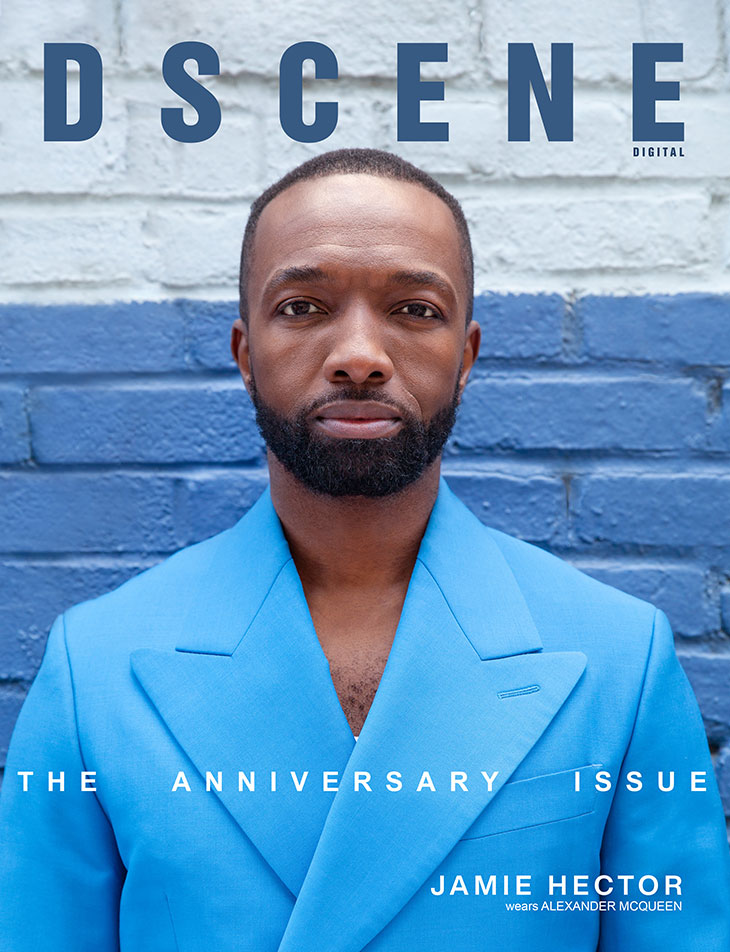 Photographer SINEM YAZICI – @sinemy
Stylist CHARLIE WARD – @charliewardstyles
Grooming MERRELL HOLLIS – @merrellhollis
Talents JAMIE HECTOR at Rogers & Cowan PMK – @jamiehector
Photographer Assistant TUGCAN TEMIZKAN – @tugcanstemizkan
Retouching @retouchedbyrafael
Interview by MILOS VUKSIC – @mushica007