If you are a fashion lover and want to look great, you should always pay attention to the makeup styles of your favorite models and celebrities.
The makeup artists of these famous people know how to make faces look special and unique. They can use different colors, shades, and shapes on lips, cheeks, or eyes that will help them stand out from the crowd.
In this article, we will show you some Vogue looks that were created by makeup artists using some of the best beauty products. Why not see if there's any that you want to recreate at home?
1. Kendall Jenner
The eldest of the Jenner sisters possesses a stunning, flawless complexion and has a classic cheekbone structure – which is perhaps why she has been so successful as a model. If you don't have similarly high cheekbones, make sure to use contouring (as Kendall does too) to fake the look.
She also has the ideal eye shape; slightly almond-shaped with an arched brow, and her nose is small and narrow, curved upwards at the tip for a pretty effect. Her mouth is narrow, with full lips that create an "O" when she smiles (or even when she doesn't). If you're lucky enough to have similar features, your lipstick should be bright pink or red to emphasize this effect.
2. Millie Bobby Brown
Millie Bobby Brown is an English actress who is best known for playing Eleven in the Netflix science fiction drama series Stranger Things. She has also starred in the film Godzilla: King of the Monsters and will reprise her role in Godzilla vs. Kong.
Millie's hair is a bob with soft bangs, and she wears minimal makeup on her face with a red lip that compliments it perfectly. Sometimes this minimalist, natural look is all you need.
3. Zendaya Coleman
Zendaya's beauty is anything but contrived. She's a natural beauty, with a killer smile and the perfect skin tone to pull off the look. Zendaya also happens to be an outstanding role model who uses her influence in a positive way, which makes her even more awesome. As if all of that weren't enough, she's also an amazing singer and dancer—and now she's proving herself as an actress too!
We love the fresh-faced makeup look on Zendaya because it highlights her best features: her eyes and cheeks. She looks amazing when pairing soft pink lips with a light peach eye shadow for a striking contrast against dark lashes. Don't forget to keep your eyebrows groomed whenever you wear this look.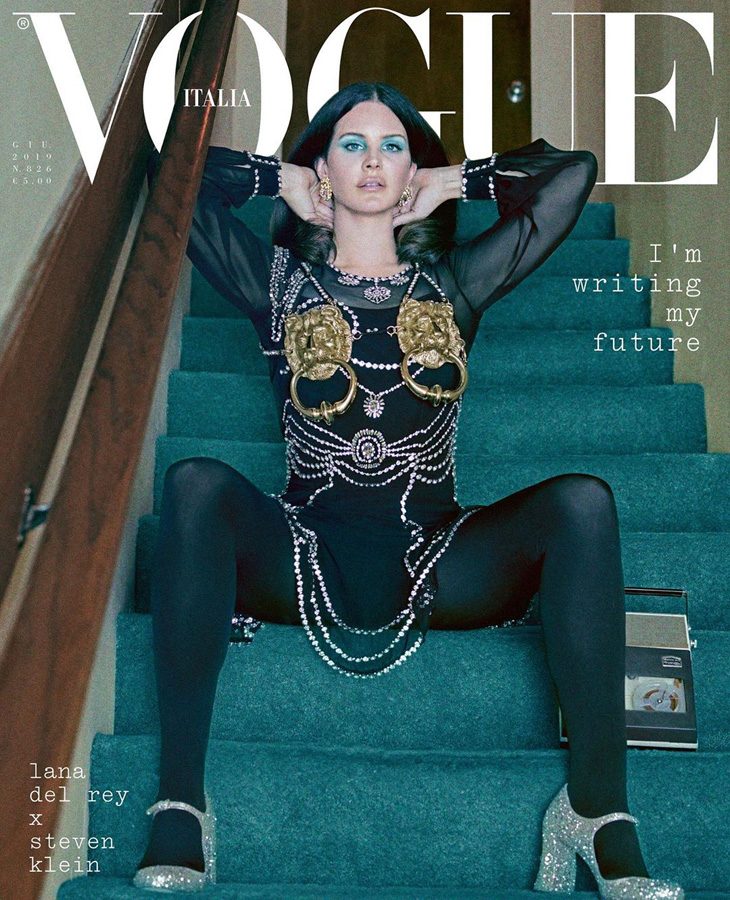 4. Lana Del Rey
If you have a pale complexion and green eyes, you can pull off the Lana Del Rey look!
Start with a light foundation. This will make your skin look even and smooth. Next, use a dark eye shadow on the outer corner of your eyelid up to your eyebrow. Then apply some blush just above where the cheekbone ends and blend it into the rest of your face using a brush or sponge. Finally, finish with a light lip color that's either pink or peach in color and shiny enough so that it looks wet but not glossy.
5. Gigi Hadid
When it comes to beauty, Gigi Hadid is one of the most in-demand models in the industry. She has walked runways for Chanel, Versace, and Burberry and also starred in campaigns for Maybelline and Jimmy Choo.
Gigi Hadid is the face of Maybelline's new campaign, and she's showing off her dewy skin in all its glory. The model has a natural glow that we can't get enough of, but she's also not afraid to amp up her look with a bold lip or smoky eye.
As Gigi's look changes from day to day, be sure to check out her Instagram account to see some of her most-loved looks so you can recreate them at home.
Final Thoughts
There is nothing wrong with experimenting with your makeup. In fact, it's a great way to find out what works for you and make sure that you are comfortable in your skin. We hope these looks and tips inspire some confidence within yourself as well as others around you.