English actress Mia McKenna-Bruce sits down for an exclusive interview with DSCENE editor Maja Vuckovic, to talk about her acting beginnings, portraying Mary Elliot in Netflix's hit movie Persuasion, upcoming projects, fashion and more.
MIA MCKENNA-BRUCE COVERS DSCENE SEPTEMBER 2022 ISSUE
For DSCENE Magazine's September 2022 digital cover story Mia McKenna-Bruce teams up with celebrity photographer Joseph Sinclair at John Parkinson Agency using Leica. In charge of styling was Emily Evans at The ONLY Agency, assisted by Sabrina Di Giulio. Beauty is work of hair stylist Davide Barbieri at Caren Agency, and makeup artist Jacinta Spencer at The ONLY Agency. Photo assistance by Tom Appleton.
Hello Mia, so glad to have you at DSCENE! Can you tell us a bit more about yourself?
Hi! Thank you so much for having me. I'm Mia, I'm an actress from south east London and I'm a HUGE animal lover.
Was acting something you always wanted to pursue, or did you have different plans for your future self?
I initially wanted to be a dancer. I think I've always known I wanted to do something creative and dance was that outlet for me throughout my childhood. It was through dance I got my first professional acting role and then acting spiraled from there for me really!
Do you remember your first casting? Was it a good experience?
I do, yes. I found it in a local newspaper. It was for an amateur production of Seussical The Musical in Croydon, I thought I'd have absolutely ZERO chance of getting any kind of role but I somehow wangled the part of playing Cindy Lou! So was definitely a positive experience for me. Although I remember the pre audition nerves, because they never go away!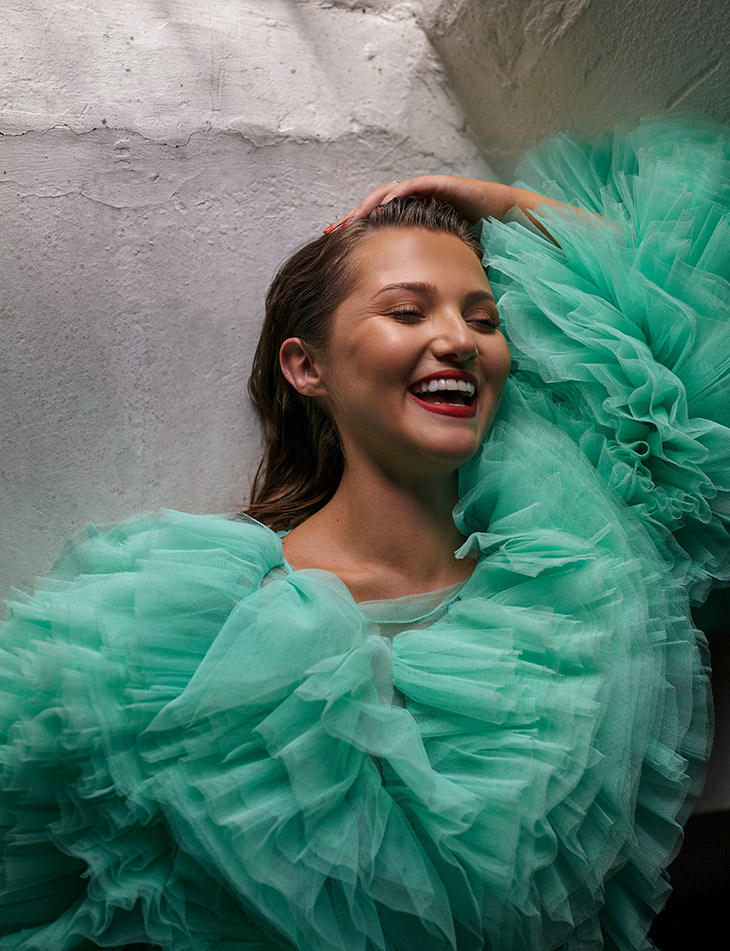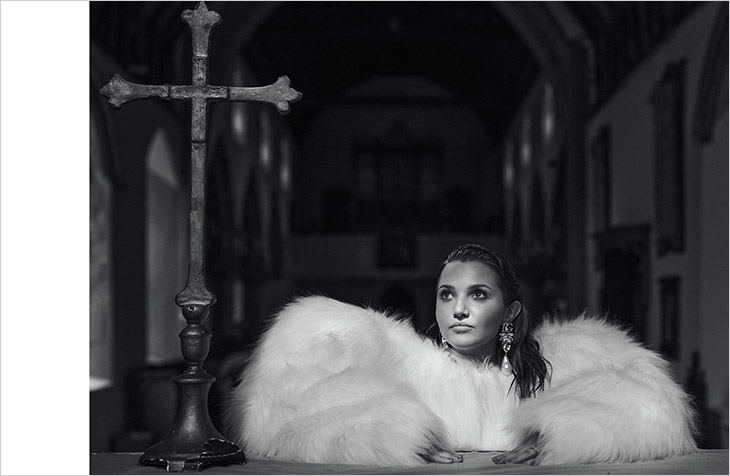 For you, what is the main difference between preparing a role for a movie versus preparing for a TV show?
I think the main difference for me is that with a movie you know your start and end point and the journey you character goes on to get there. It makes breaking down the timeline a lot simpler as it doesn't tend to change! (With the exception of rewrites) but with a tv series, there are constantly moving parts. Your character is forever changing and evolving, you could think things are going one way then there's a dramatic twist that changes the entire course of what you were doing. That definitely keeps you on your toes but is also just a great reflection of how life works I guess, you never know what's around the corner!
You star in Netflix's hit movie Persuasion, can you tell us how was your experience portraying Mary Elliot?
Really honestly just the most fun ever. She was my first real comedy role so not only was playing Mary a very new adventure for me, I learned so much while playing her because I really had to push past any self-consciousness I feel over getting something wrong. You have to be willing to try new things and entirely commit to a role, because even though Mary is definitely an extreme character, she exists in that world.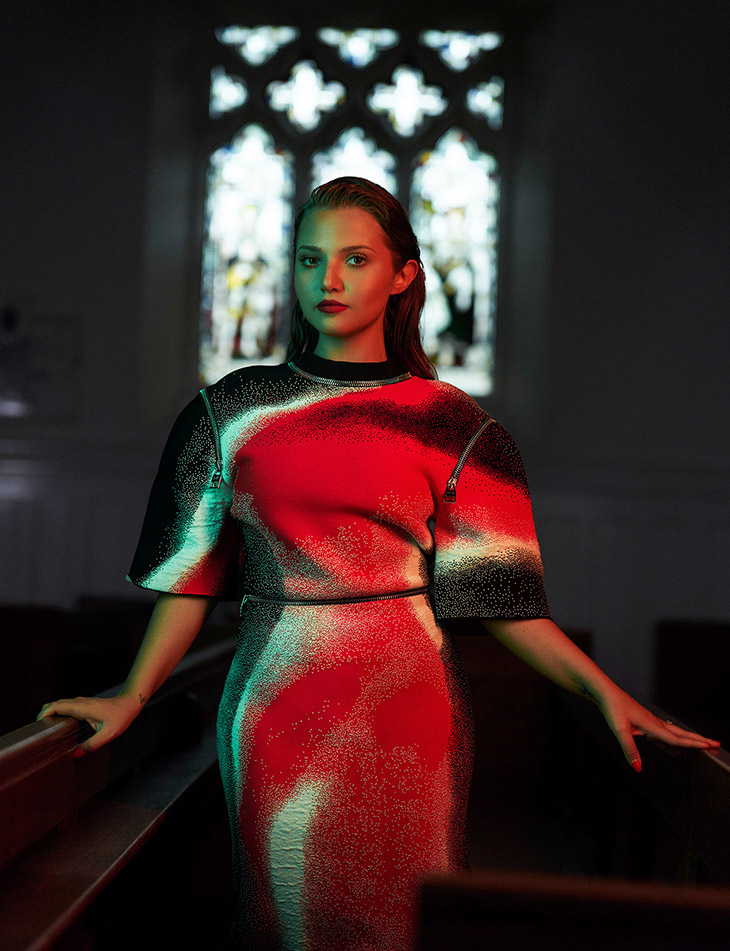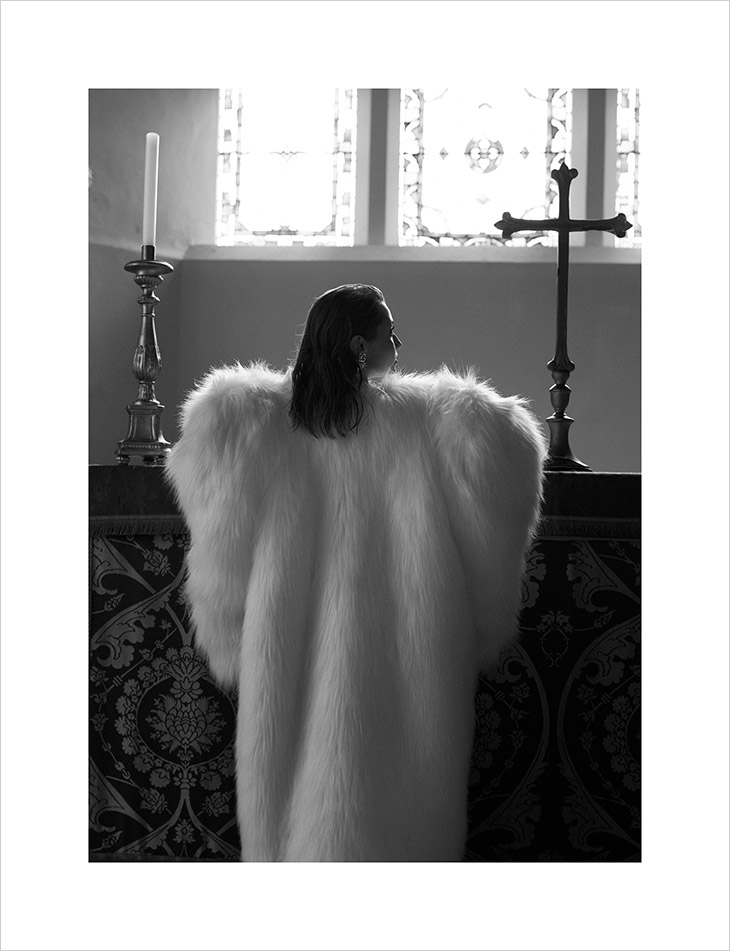 Did your co-stars, Dakota Johnson, Henry Golding, Richard E. Grant to name a few, have any advice for a young actress like yourself?
I think the main thing I learnt from everyone on the show was to always have fun. The fun/work balance is really important in delivering comedic performances and means you have a really wonderful bond with the other cast and the crew!
Do your on-screen experiences ever get under your skin?
I think I've found a good balance of being able to separate my roles from reality, it sounds silly but even just taking off my costume and jumping into my own clothes I'm able to switch off from the character I'm playing!
We can see you're a big lover of fashion. Do you enjoy transforming your style and appearance for different roles?
Yes definitely! I love anything that makes my character further away from who I am. So getting to dye my hair, or wear a corset I always find so fun and helps with getting into a role even more.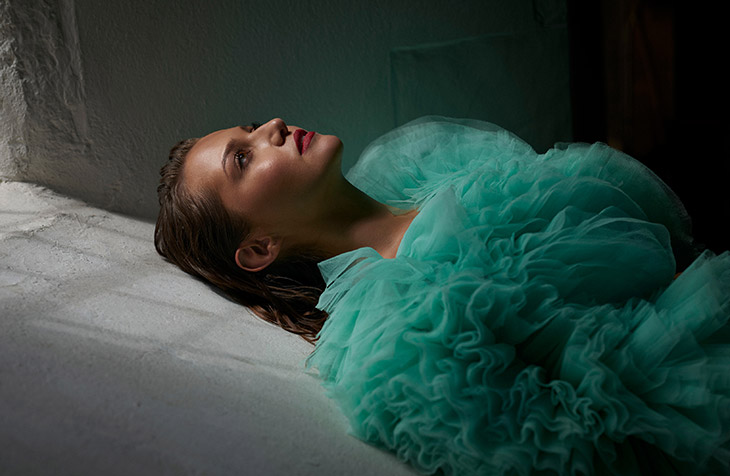 Besides acting, what is something you enjoy doing?
Walking my dogs haha! That and I really love to spend any time that I'm not working surrounded by my family and friends. It's easy to get swept up in the madness of the industry so I love to always stick to my roots and the people that have been with me every step of this journey!
What is next for Mia McKenna-Bruce? Any upcoming roles you're excited about?
Yes! I've just started work on a movie for Film4, and I have another movie called Kindling coming out next year. Both of these are hugely important stories that I feel incredible grateful to have a part in telling.
Keep up with Mia McKenna-Bruce – @mia_mbruce
Photographer Joseph Sinclair at John Parkinson Agency using Leica.
Stylist Emily Evans at The ONLY Agency
Makeup Artist Jacinta Spencer at The ONLY Agency
Hair Stylist Davide Barbieri at Caren Agency
Talent Mia McKenna-Bruce
Photography Assistant Tom Appleton
Styling assistant Sabrina Di Giulio
Special thanks to Rev'd David Green at St Mary-the-Virgin, West Malling