Fashion brand ANDREĀDAMO presented their Spring Summer 2023 Collection, with a show held on September 22nd during the ongoing Milano Fashion Week. Titled Famara, the collection is inspired by abstract suggestions of the sea and reminders of its fantastic inhabitants. For the season, designer Andrea Adamo presents knitwear which reflects the movement of waves, while the embroideries on mesh recreate a silhouette of marine creatures.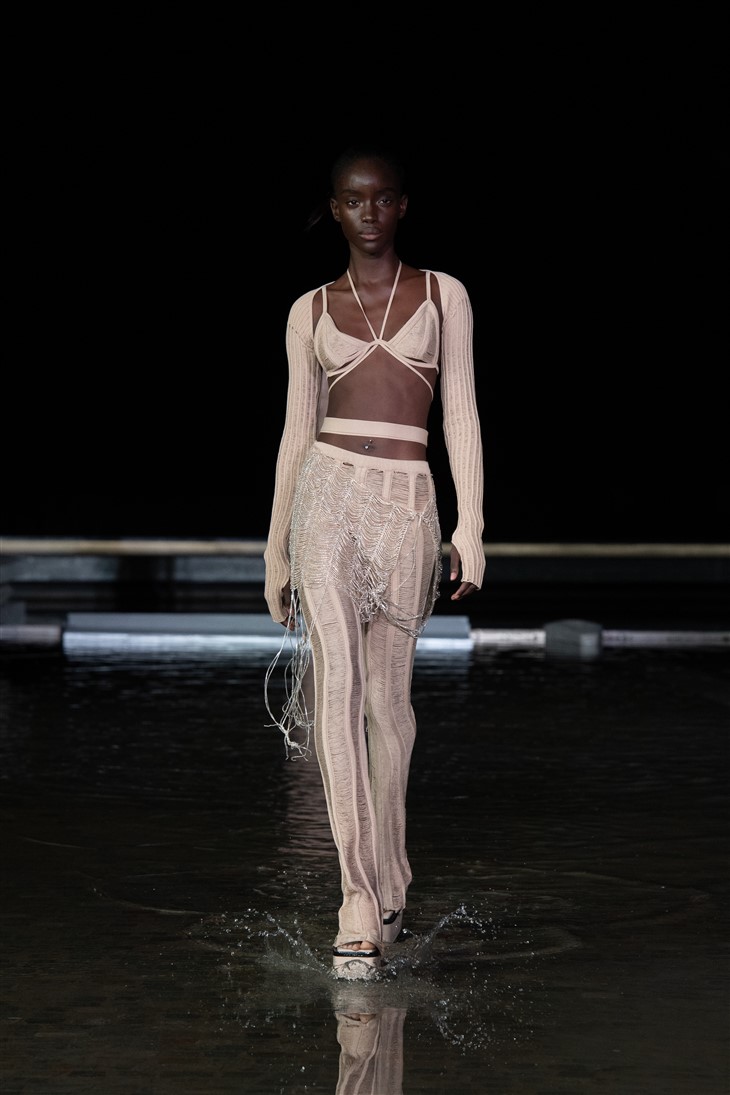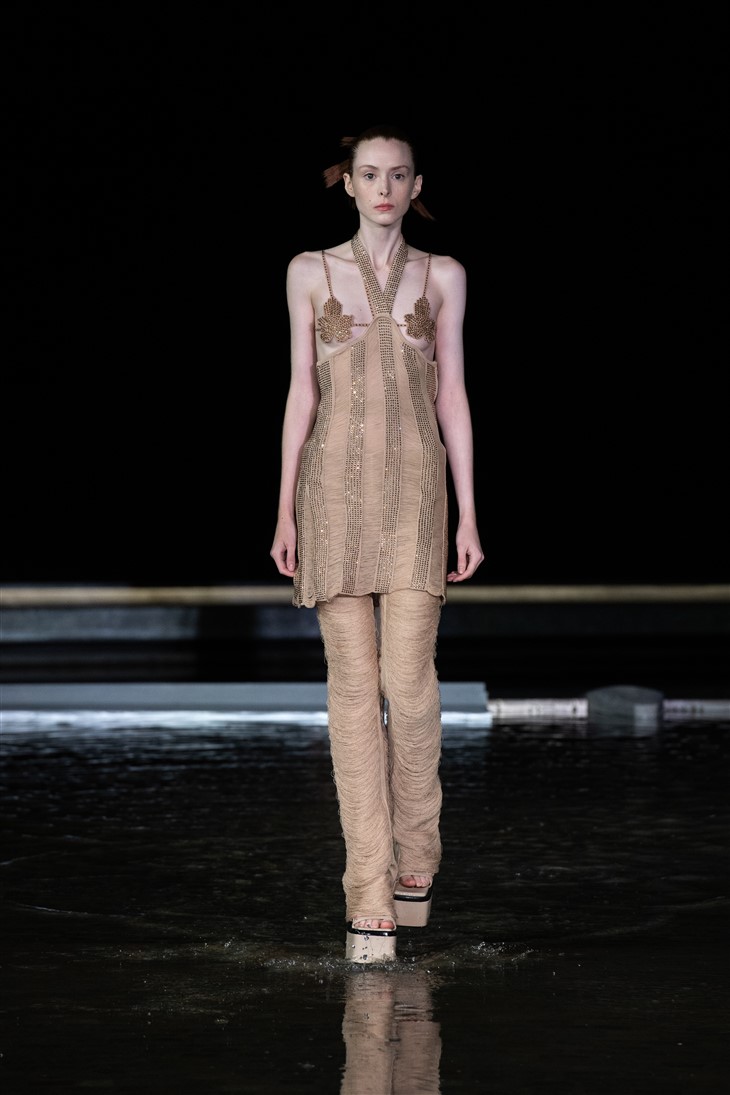 Famara, the destination of a van trip.
She stands, alone.
It is nighttime: sandy roads and abandoned houses swallowed by the dunes.
The sea has reclaimed the empty village.
The only remnants are blocks of cement and a bus stop, upon a sweep of sand.
It is dawn, and young people are already riding the waves. They are taking on the sea with their boards, fast, in a psychedelic dance with the wind. As if by magic, the abandoned village is transformed into an "atomic" explosion of colours that flood the neutral tones of the dunes and the plaster of the houses.
Salt water on her hair and on her face.
She rubs her eyes, blinded by the sun: the darkness from closed eyes explodes into flashes of colour, and everything blends into a dizziness that is somewhere between a dream and reality, which changes her perception in a fluid world, an acid union of natural elements and vision.
In a flash, she becomes alone with the sea, the water is her element. Her skin turns into shimmering scales, light invades her body.
Half woman, half sea creature.
The outlines of the figures blend into the landscape and reality becomes pure sensation. The strength of nature mixes with imagination, senses are lost in what is real, and what is real takes on the shape of a hallucination. – from ANDREĀDAMO
The second skin onesie, tops, leggings with foot straps, tops, or maxi cardigans are worn with long skirts or underdresses embellished with crystals, and these are overlaid with see-through material and the cut-outs underline the fact that the body is always the focus of attention. Layering creates the total ANDREĀDAMO look, breaking conventions for technical and evening clothes.