During the recently finished Milano Fashion Week, our team visited the headquarters of high-end fashion brand of apparel and accessories A Better Mistake. The italian brand introduced their Spring Summer 2023 Collection with a presentation exploring the intersection of digital and physical worlds for their fashion week debut. DSCENE Digital Editor Maja Vuckovic sits down with Madame_inc, better known as Simone Ferraro, the designer of the brand, for an exclusive interview to talk about brand's beginnings, his design process, sustainability and more.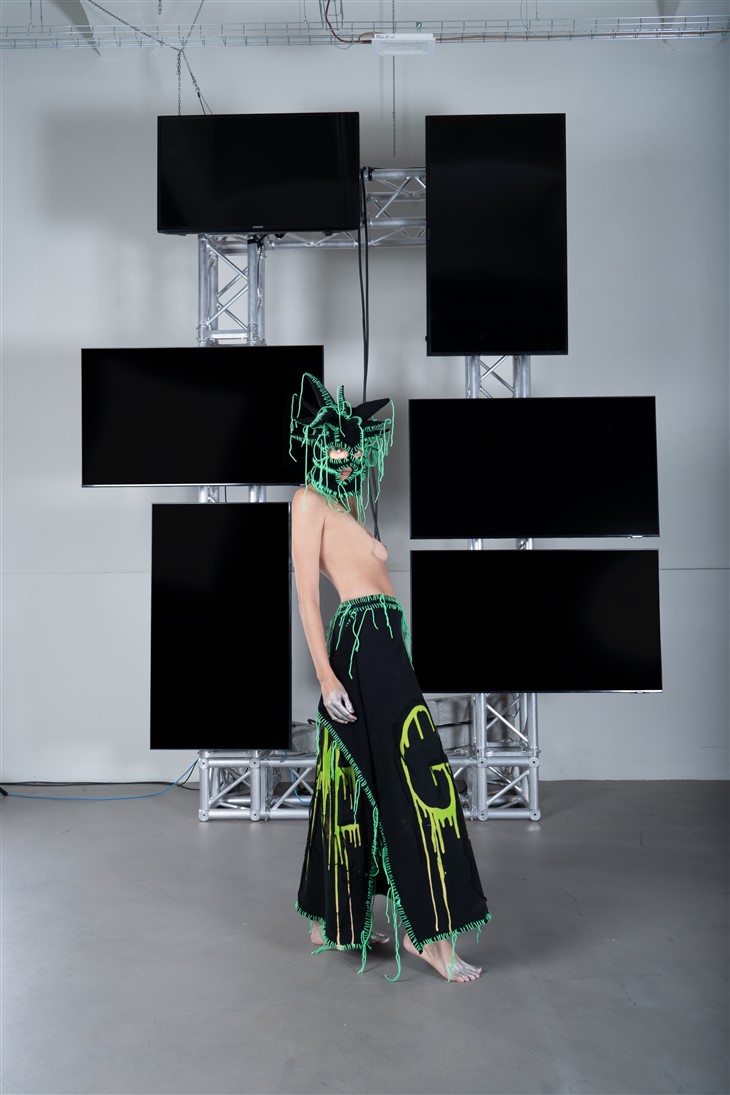 Hello Simone, nice to have you at DSCENE. Can you tell us a bit more about yourself? Who is Simone Ferraro?
I'm a very curious person that uses creativity and fashion to create new worlds and tell stories.
What made you start your label?
The need of bringing into life a new concept of fashion, or maybe even deeper, a different way of conveicing work and how a brand should be structured. My business partner Marco Agnolin and I decided to start a brand that was built around creativity, with deep roots in the digital space, empowering young creatives and extremely conscious of sustainability. It's a long process as it reconsiders all cornerstones of the fashion system, from gender definition to seasons and made-in, but very needed and stimulating from a personal point of view.
How did you come up with the brand's name?
I wanted the name to be a celebration of creativity: during the creative process, fearless of making mistakes will actually give you the freedom to experiment, discover your relationship with whatever you are approaching, and be fluid! Errors become so much a part of the process that they are no longer errors, you are just free to discover! From here, A Better Mistake.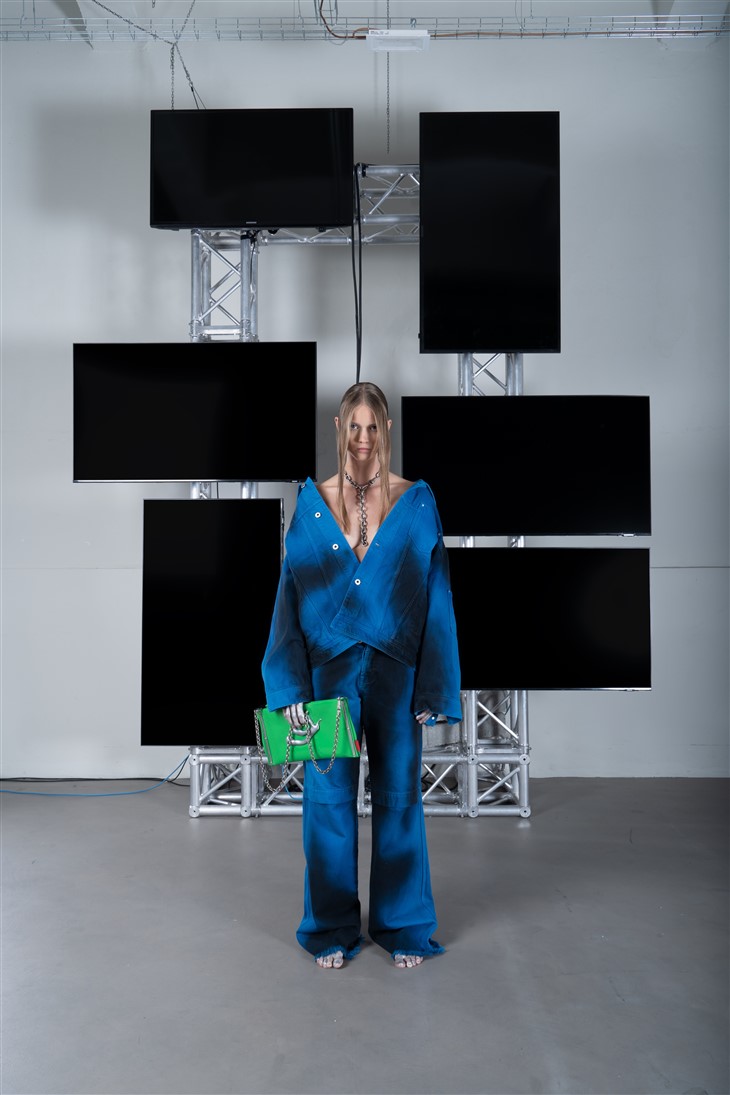 Are you someone that needs to stick to one theme to produce a collection?
I like to keep a deep narrative drop after drop, to connect dots. But I don't like to be too linear. Sometimes things need to be repeated to be forgotten. But in general, I like to be very spontaneous. I like to speak about what got my attention at that specific moment. My collection is the mirror of the world I live in.
What is your design process?
I like what's behind the process and how it can be changed and affected in different ways. I have my system but I like to change the starting point every time and see how the final output will change. I can start with a deep study of volumes or silhouettes or give voice to colour palettes. The last SS23 was born starting from artworks and prints. After two years of working on patterns, I felt inspired by people like Beksinski or artists I work with as Obby&Jappri or Runningfiles. Once the starting point is set up we start working with the design team on fabrics, shapes and details.
Do you have a specific person in mind when designing A Better Mistake pieces?
I try to speak to the artist that is in everyone. I like to think that our garments will push us to explore and to express ourselves.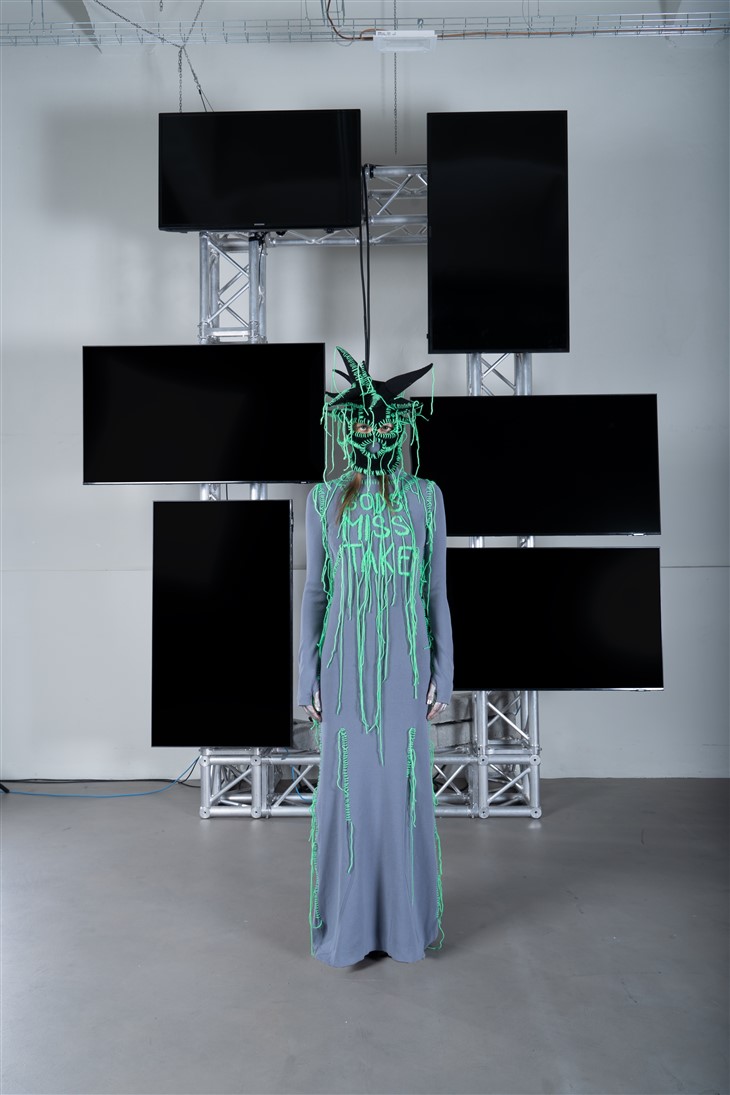 Through your work, you connect the physical and digital. Where did inspiration for that come from?
Well, our times are very interesting. It's the first time meta-spaces and physical reality are merging, so it is normal for me to play with that. There are infinite combinations and creative opportunities out there. I love the ambiguity, staying in that grey area where it is not clear where we are or to what space something belongs. I like to bring the digital into the analog and vice versa.
Sustainability is a big part of your brand. Can you tell us a bit more about your sustainable practices?
Sustainability is a serious thing overall when we talk about our industry. At ABM, we work on different levels: from the choice of fabrics to producing 98% of the collection in Italy to cutting more than 60% of transportation. But it's also very important to work on changing the habits of consuming, breaking the rhythm of fashion trends, and giving clothes a longer life through quality and making that coolness not expire in a season. Our garments are designed to last over trends and over time. We are also working on a very interesting project that will probably be realized in 2023 to give old ABM garments a second chance within the community.
How would you describe your brand in three words?
Fluid, creative, sound (or: The Fluid Sound of Creativity).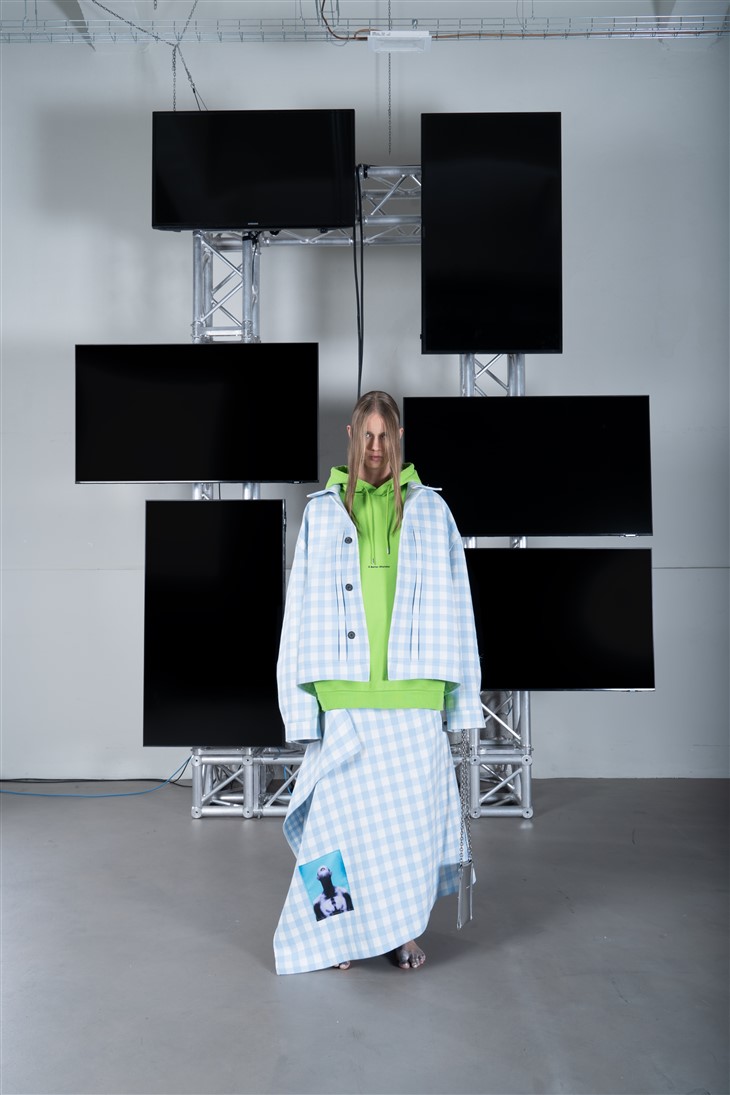 What fascinates you at the moment and how does it fuel your work?
The chance to be free to say what I want to say. The possibility to work with so many crazy artists and my super talented team. My life is surrounded by creativity and that's all I need.
What are your hopes for your brand? Is there a final goal you're trying to achieve?
A Better Mistake is a safe environment in which to experiment and discover oneself. I would say the goal is to reach as many people as we can.
Keep up with Simone Ferarro and A Better Mistake on Instagram – @madame_inc @abettermistake