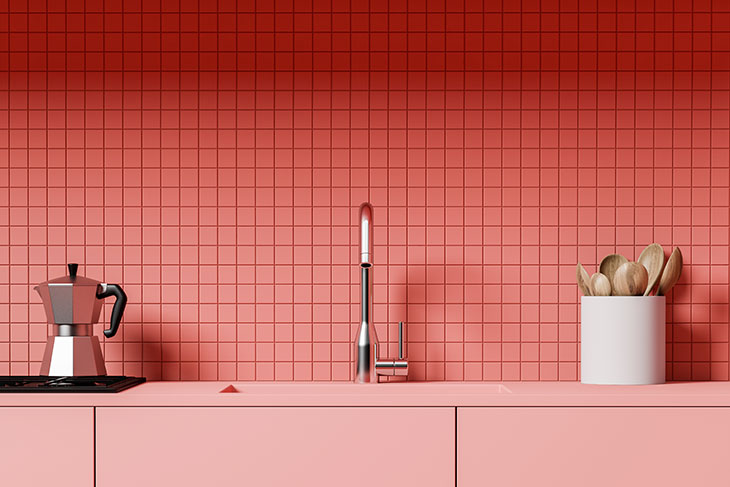 The kitchen is arguably the most important room in your home – this is where most of your days begin as well as where your family and friends tend to socialize the most. This is also the reason why kitchen renovations can be particularly stressful. After all, you want to create a practical yet welcoming environment to hang out in.
To help you achieve the best results, here are some common mistakes to avoid when renovating your kitchen.
Choosing low quality materials
The worst thing that can happen right after renovating your kitchen is scratches, cracks and stains on your worktops or the sink. Opting for high quality materials will be more costly, however, it will also offer much higher resistance to natural wear and tear. Some of the most durable and resilient yet stylish materials to use in kitchens include Silestone, Dekton and Sensa – look up Cosentino near me to help you choose the best fit for your particular style and practical needs.
Underestimating the budget
Besides purchasing high-quality, durable materials you will also need to buy various appliances for your kitchen (assuming you aren't reusing existing ones). All together, such renovation ends up being one of the, if not the most expensive rooms in your home. It is, therefore, important that you plan for this renovation well and have a realistic budget for it. Trying to get it all done with a budget that is too small will only lead to poor results.
Forgetting storage space
The more years we live in one home, the more clutter we tend to collect with time. This is unavoidable, as you are buying new items and appliances or simply stocking up on food with longer shelf-lives. There is nothing more frustrating than cramped and messy cupboards where you can't find anything, so make sure you plan extra storage space for the future. And, when you think you have enough already, add some more! There are always clever ways to utilize empty spaces, such as hidden drawers or hanging cupboards.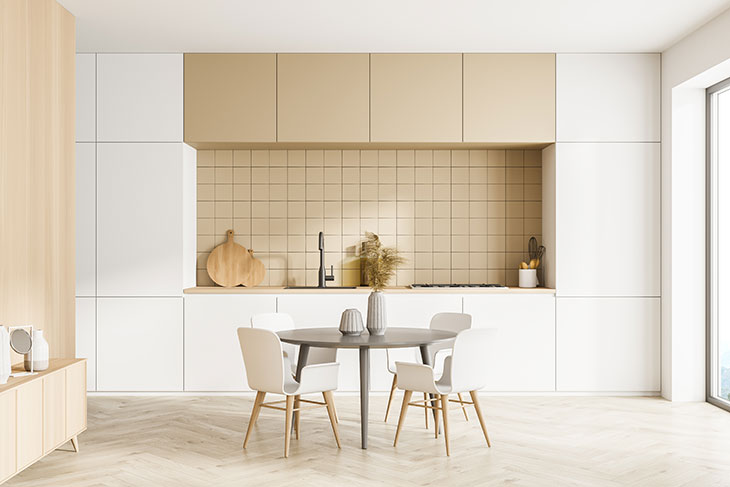 Purchasing appliances last
If you are buying a new set of appliances for your kitchen, make sure you do this way before the countertops or cupboards. This is because the sizes of different appliances vary greatly, so you must take it into account when installing the other parts of your kitchen. For example, if you are having a dishwasher installed within one of your cabinets, you must make sure the cut-out for it is the correct size, the cupboards are deep enough and the plumbing is done in the right spots.
Not hiring professionals
It can be tempting to try and save some money on your kitchen renovations by doing some of the jobs yourself. This isn't always a bad idea and, for example, if you feel confident in your ability to paint the walls as well as enjoy the process of it, we say go for it! However, remember that professionals exist for a reason and most of these jobs you probably won't be able to do as neatly and accurately as they would. Even worse, you may end up damaging some materials or causing long-term issues.
Choosing the wrong flooring
There are various different types of flooring you may have in your kitchen and, while you want it to be stylish, the practicalities of it should always be a top priority. This is the surface that will experience the most wear and tear on a daily basis, including scratches, water spillage, staining and so on. Make sure the materials you pick are durable and easy to maintain in addition to matching the aesthetics of the whole interior. Again, Cosentino has some great kitchen flooring options available, including Silestone and Dekton.
Overcrowding small spaces
You should always try to utilize every bit of unused space in your kitchen if and where possible, however, this should be done without overcrowding the whole room. For example, installing an island into a small kitchen can be very practical but it will most certainly make it feel cramped and small. Instead, you can extend your existing worktops in a U-shaped style, bringing you extra surface space and storage but without taking up a huge chunk of the floorspace in your kitchen.
Making impulsive decisions
It can be fun to draw inspiration for your kitchen from current interior design trends or viral social media videos. However, you should never let those impact any impulsive decisions when renovating and decorating your own kitchen. Since you are spending a lot of your time and money for it, you want to make sure that you don't have to do it again anytime soon and you enjoy the design for years to come. So, if you always had an idea of a perfect kitchen but you recently saw a tren
RELETED: Is Your Kitchen Energy-Efficient? 12 Useful Tips to Save Energy